LED Display & LED Screen Suppliers - Trusted UK Experts
Award-Winning LED Display And LED Screen Experts
Based in both the UK and Dubai, Dynamo LED Displays has emerged as a premier supplier of a wide range of purpose-built LED display and LED screen products with an ever-growing global footprint.
With over 15 years of experience, we are constantly evolving our understanding and capabilities based on our clients' needs. We merge art and technology to breathe life into your imagination through visual stellar innovation.
Although we are all about unleashing the dazzle and the visual spectacle, Dynamo offers much more than just high-end LED technology.
Understanding your unique business needs is our top priority. We adapt our technology to design and engineer the ideal LED screen and video display at competitive prices. Contact us today for purchase or LED screen hire solutions.
Dynamo's lightweight, multi-pixel pitch indoor LED screens and displays offer a high-resolution picture quality perfectly suited for viewing from shorter distances. Their huge horizontal and vertical viewing angles can easily be customised based on the size of the screen and viewing distance available. Our small pixel pitch indoor video wall range comes in p0.8, p1, p1.5, p1.92, p2.5, p3, and upwards.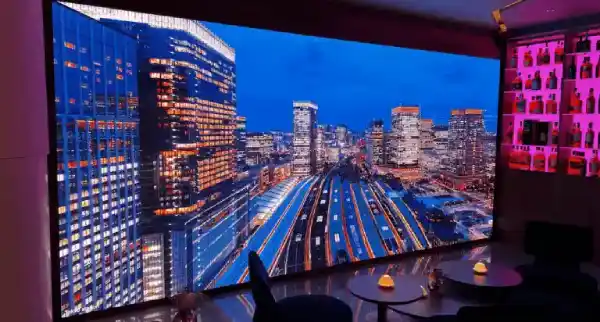 Dynamo's outdoor LED screens are primed to perform in all weather conditions. Whether it's a gloomy monsoon evening or a sunny afternoon, the high brightness specification of our outdoor LED display products always delivers picture-perfect visibility. Dynamo outdoor LED video walls range starts at p3.2 and also consists of p3.91, p4.81, p5, p6, and upwards. The higher brightness makes them perfect for store signs and billboards.
The massive advertising surface created through an assembly of premium Large LED screen modules is perfect for captivating audiences on a large scale. Engineered with high-luminosity integrated LEDs, our large LED displays can be adjusted for brightness and contrast automatically based on the environmental lighting conditions. Our big LED screens facilitate easy refreshing of digital communications. We do it through a unique fiber optic control system with remote hardware diagnostics capabilities and remote content management enabled.
Whether it's for decorative installations, gaming shows, car exhibitions, or 3D effects, we can customise our curved LED display screens to bend, roll, fold, or be hung wherever you wish. With a fully customisable series of screens to meet the exact degree of the curve for your display installation, Dynamo creates immersive visual experiences using both convex and concave panels that effortlessly blend into their surroundings. Soft PCB and flexible rubber material coupled with its high ductility allows us to implement one-of-a-kind curved LED display that can endure extreme compression without any distortion.
Dynamo LED's series of transparent LED displays are showstopper visual solutions. They allow up to 95% light to filter through and naturally illuminate the interior of your location. They offer a two-way treat for your customer's through visual brand communications and add to your store's stylish design.
Transparent LED screens are a popular screen solution for brands implementing their solution on buildings with predominant glass architecture without diminishing their overall aesthetic.
Our LED advertising display screens are often spotted at festivals, fairs, college events, and concerts as a dynamic influencer network for brands to capitalise on. You can deliver a variety of ads for different time periods. Constantly updating your messaging based on unique information for targeted audiences. All of your rich brand content can be programmed remotely using our seamless control systems. All this ensures you are one step ahead of the competition.
DYNAMO LED DISPLAYS – WHO WE ARE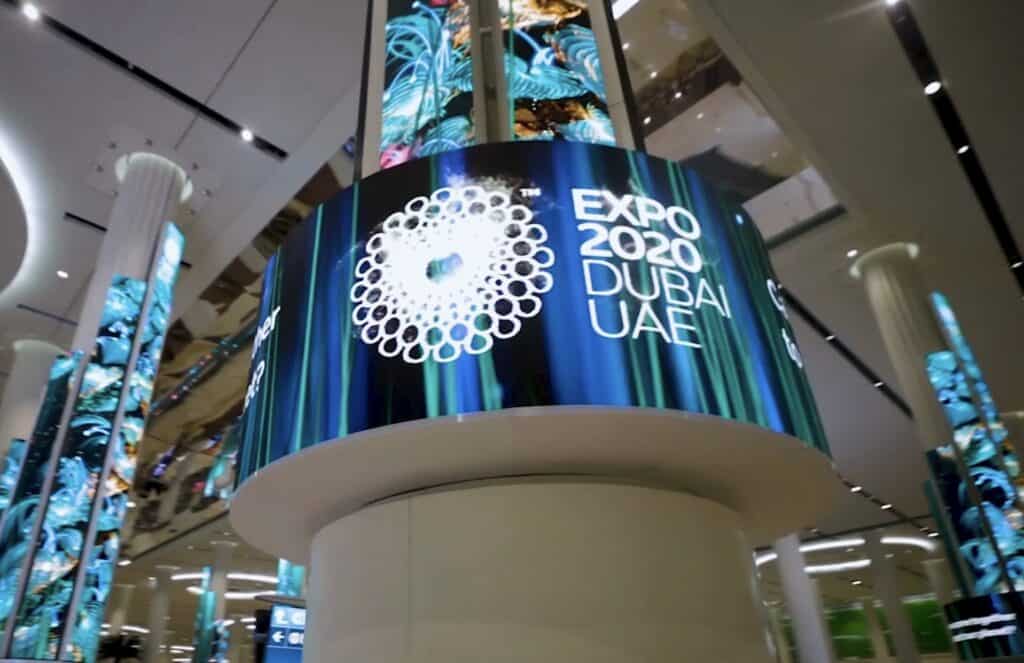 UNPARALLELED TECHNOLOGY STANDARDS
Dynamo only offers high-quality, fully calibrated LED products based on the highest engineering quality, performance and longevity standards. A number of certificates are available from us, including CE, ROHS, and FCC. This pinnacle in visual engineering underpins our brand trust, which is why most LED display products come with a 3-year warranty.
In addition to providing a partnership-oriented approach Dynamo is always only a phone call away. We assist our customers with selection, customisation, installation or repairs. With years of experience, we can provide you with designs, drawings, specifications, and everything else you need.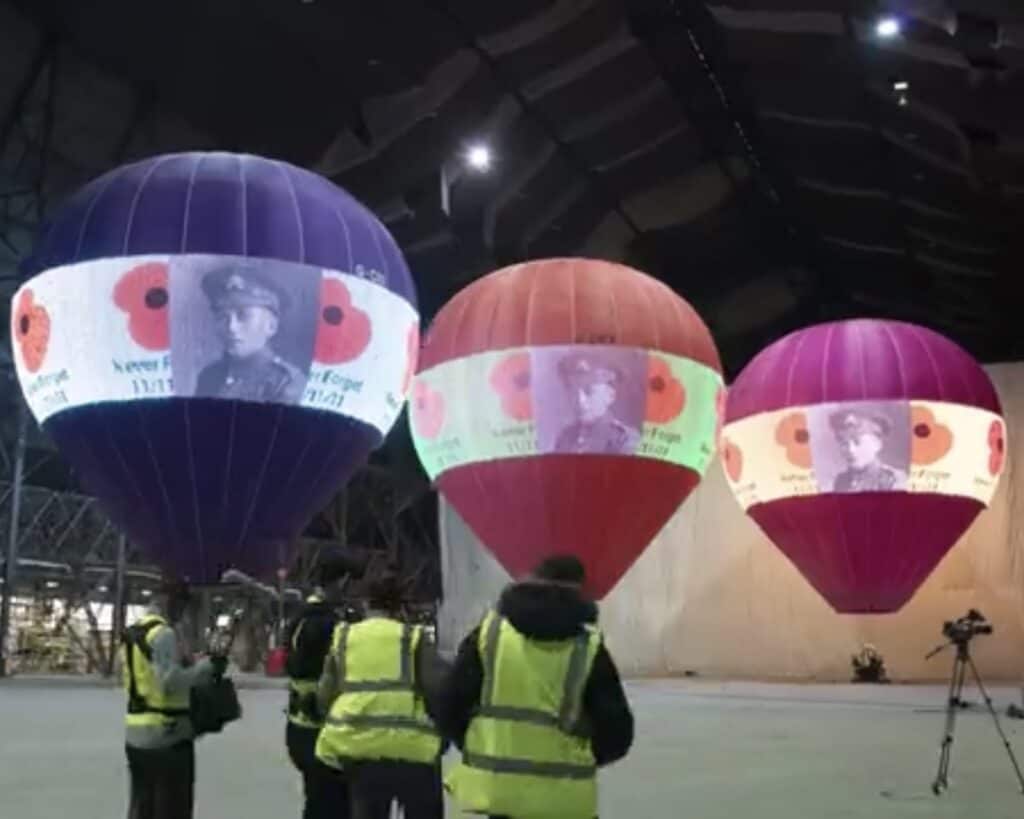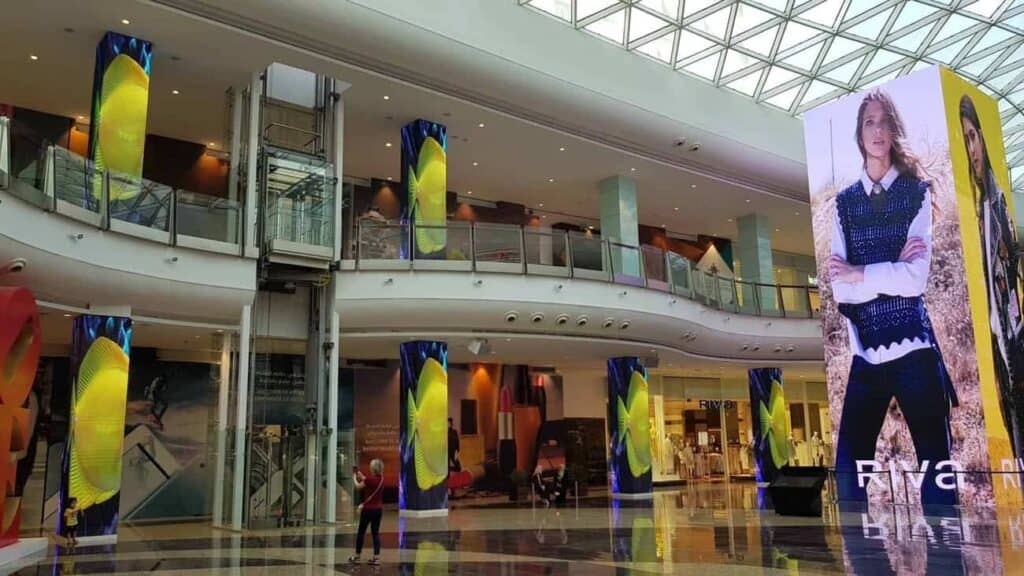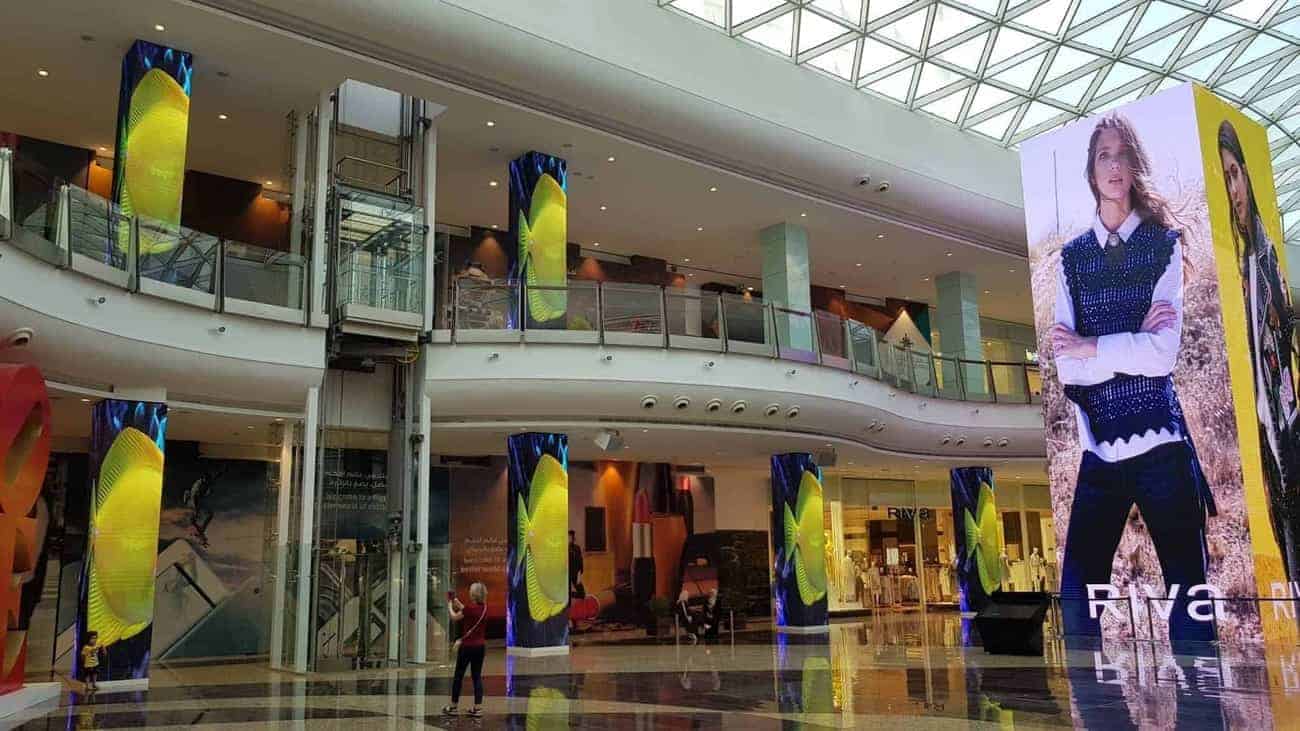 FANTASTIC AFTER CARE SERVICE
As part of our Dynamo service agreement, you are able to access a specialised after-care support team 24 hours a day, 7 days a week for assistance with your products. No matter if you need in-person service or simple fixes performed remotely, our team is here to help. Since we take pride in our work, we manufacture as many of our LED products as we can in the UK.
ESG Policy & A Commitment To Carbon Neutrality
Our company is committed to sustainability and environmental responsibility. In accordance with our ESG policy, our goal is to become carbon neutral by 2030. This goal motivates us to continually assess and implement resource-efficient practices in order to minimise our carbon footprint. Our company is committed to making a positive impact on the environment and the community. Join us as we strive for a greener future.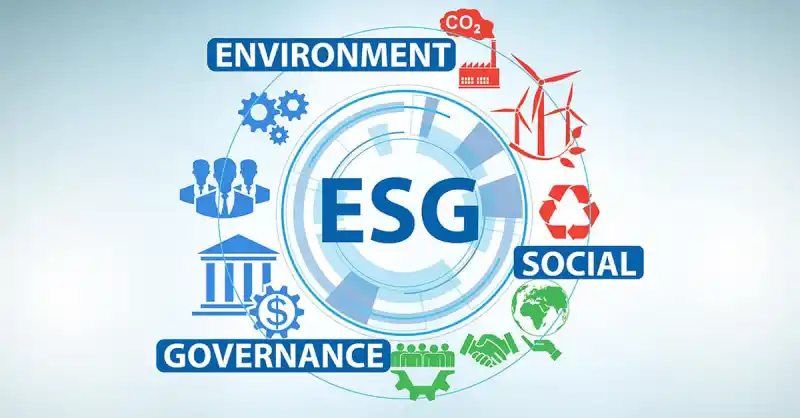 SUPPORTED LED DISPLAY INDUSTRIES
Over the years, we have completed a vast range of indoor and outdoor LED video wall installations all over the U.K. and Europe. Major installations can be found in London, Manchester, Leeds, Liverpool, Birmingham, Newcastle, Glasgow, Edinburgh, and Cardiff. Furthermore, we have completed projects outside of Europe.
Our team carry out our installations worldwide including the USA, Saudi Arabia, Jordan, all over Europe and the
United Arab Emirates
, with large installs in Dubai and Abu Dhabi. Here are some of the most popular uses of Dynamo LED Displays that we have worked on
CUSTOM LED SCREEN AND DISPLAY SOLUTIONS
We at Dynamo LED Displays are committed to providing LED screen and LED video wall solutions that fit the customer requirements no matter how difficult. Whether you're looking for an LED screen for hire, scrolling LED ticker, countdown clock, full colour LED video display board, or a low budget shop window LED sign to show your message or advert, you have come to the right place.
Dynamo LED displays bring out the full depth and dimension of your brand messaging in hi-res glory to get heads turning in awe wherever you set them up.
From draping the edges of skyscrapers and digital signage outdoors to concave showroom video walls and angled hi-res, motion graphics displays indoors, our LED display solutions can always be aligned with your needs.

Blinding Protection
Robust design and corner and floor protection for the edge of the modules are designed to minimise damage.

Ultra High Refresh Rates
Dynamo uses latest IC chips, which enable refresh rate settings of up 3840hz, meaning no white lines, or flickers even on broadcast level cameras.

4k Video Processing
We accept input resolutions up to 4k as standard using HDMI, DVI, SDI and DP, and can build LED screens to any size.

Fast Build Design
Our range of LED screens are very quick to put together and because of their modular design servicing is extremely fast from either the front or rear.

Lightweight Cabinets
Some of our LED cabinets weigh as little as 5kg per panel. Hanging or stacking systems can support much larger screens than conventional cabinets.

Ultra High Contrast Levels
We use blackface LEDs, which increases the contrast levels and gives sharp image quality with high greyscale levels.
What is LED display screen?
An LED screen is a flat panel display technology that utilises individual pixels made from red, green, and blue light-emitting diodes (LEDs) to create a video display. Nowadays, more and more manufacturing and advertising companies make use of LED displays to achieve their goals and improve their products and services.
What are the applications for LED Displays
LED videowalls have hundreds of different applications – both commercial and industrial. They are installed in sports stadiums and arenas, train stations, construction sites, airports, highways, commercial buildings and plazas, parks, shopping centres, malls, and are intended for corporate image promotion and advertising. At Dynamo, we support all industries and provide LED displays for all occasions.
What is the difference between LCD and LED display?
In terms of displays and monitors, LCDs (liquid crystal displays) are backlit by fluorescent lamps, while LED screens are backlit by LEDs (light-emitting diodes ). We can say that the main difference is that all LED displays use liquid crystal displays, but not all LCDs are lit by LEDs, and LED video walls tend to have individual red, green and blue pixels that are surface mounted to the front of the LED screen.
How do LED displays work?
A LED digital display is really similar to an LCD screen. However, instead of comprising a regular CCFL (cold cathode fluorescent) backlight, it uses light-emitting diodes (LEDs) as a source of light. A LED display is more energy-efficient and generally has a smaller resolution/pixel pitch than an LCD. LED Tends to be adopted when the display size is above that of around 80 inches or when there is no requirement for a high resolution.
How many types of LED displays are there?
We can say that there are two main types of LED videowalls – indoor and outdoor. Today, indoor LED screens find applications in a variety of properties like departmental and retail stores, shopping centres/malls, sports arenas, concert halls, theatres, corporate offices, and so on. Some of the places where outdoor LED displays are installed are stadiums, locations for different outdoor events, like weddings, ceremonies, concerts, festivals, highways, advertising screens, and billboards.