The Incredible LED Hot Air Balloons
What an incredible spectacle – three hot air balloons carrying cutting-edge LED displays, 55m x 6m screens on each balloon transforming the sky into a vibrant and mesmerising canvas of awesome imagery. That's what we saw in 2014 when Dynamo LED Displays successfully carried out their ambitious installation to bring full 360º outdoor video displays to 3 large hot air balloons for a spectacular show of light and colour.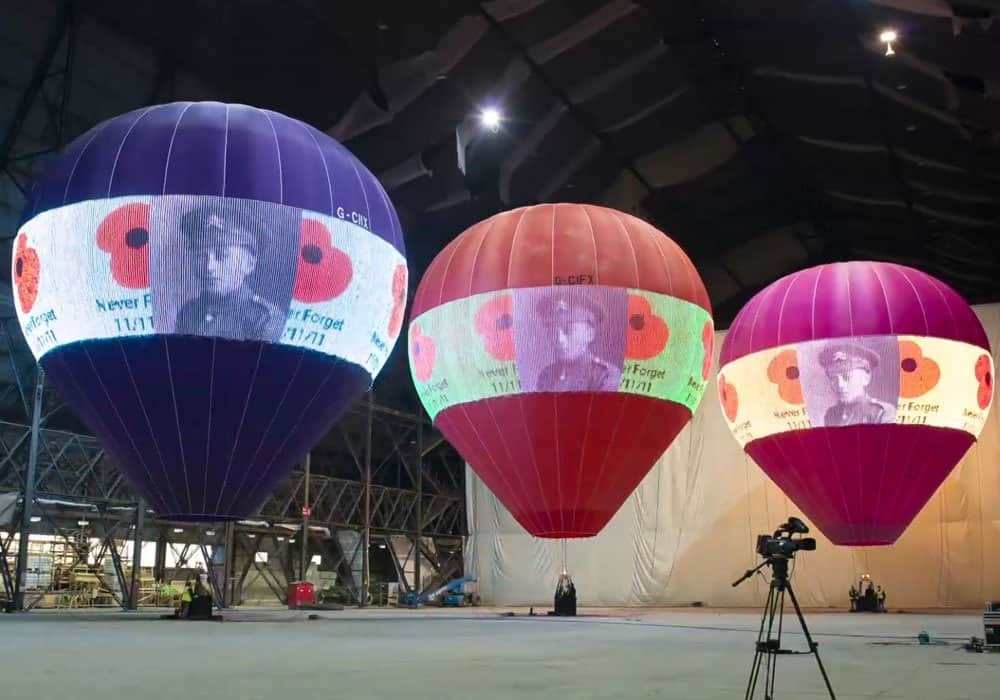 Introducing Dynamo LED Displays' - LED Hot Air Balloon
Dynamo LED Displays is thrilled to introduce true innovation: LED Hot Air Balloons. These stunning balloons were adorned with a unique LED mesh that Dynamo specially designed. Each LED screen was made from Leyard's MJ4 P45mm LED mesh that Dynamo then completely stripped back to just LEDs and cable to enable the hot air balloons to lift the weight and create an awe-inspiring display of light that elevates the traditional hot air balloon experience to a whole new level.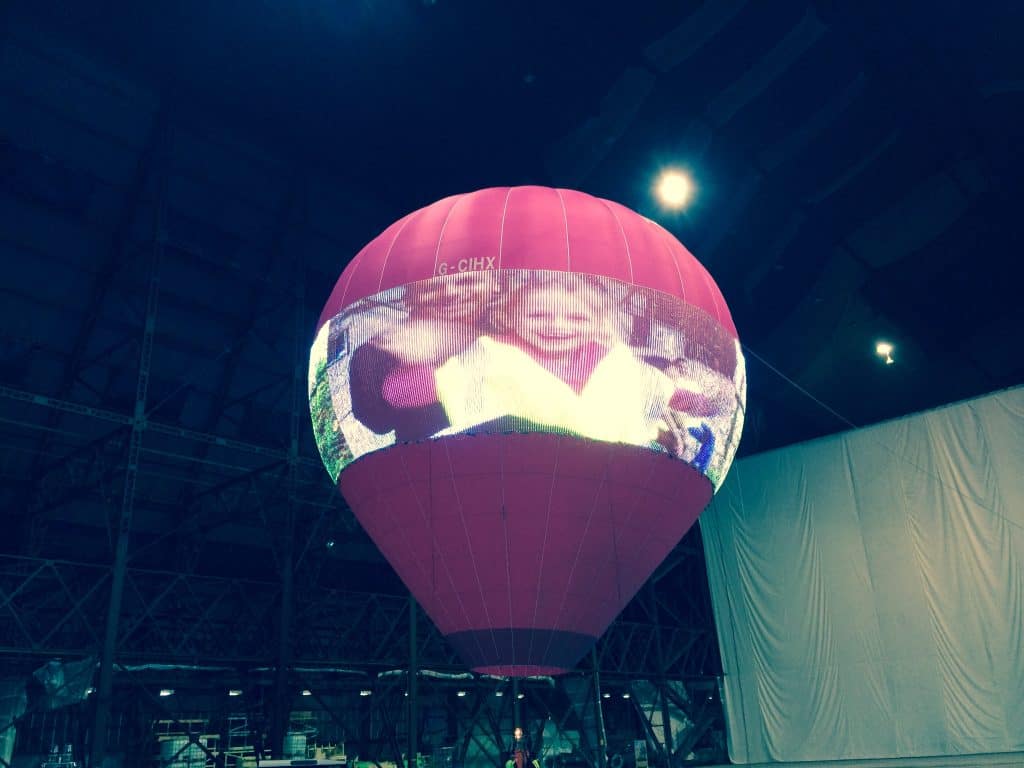 What's Included in the Technology Behind the Scenes
In today's world, technology plays a huge role in our lives, even when we can't see it. Dynamo also designed electrical looms that allowed low voltage power to be fed over relatively long distances up to the balloons without voltage drops. We meticulously attached each LED string to the balloon canvas as well as the aforementioned wiring loom which was fed from the ground while the hot air balloons raised off into the air.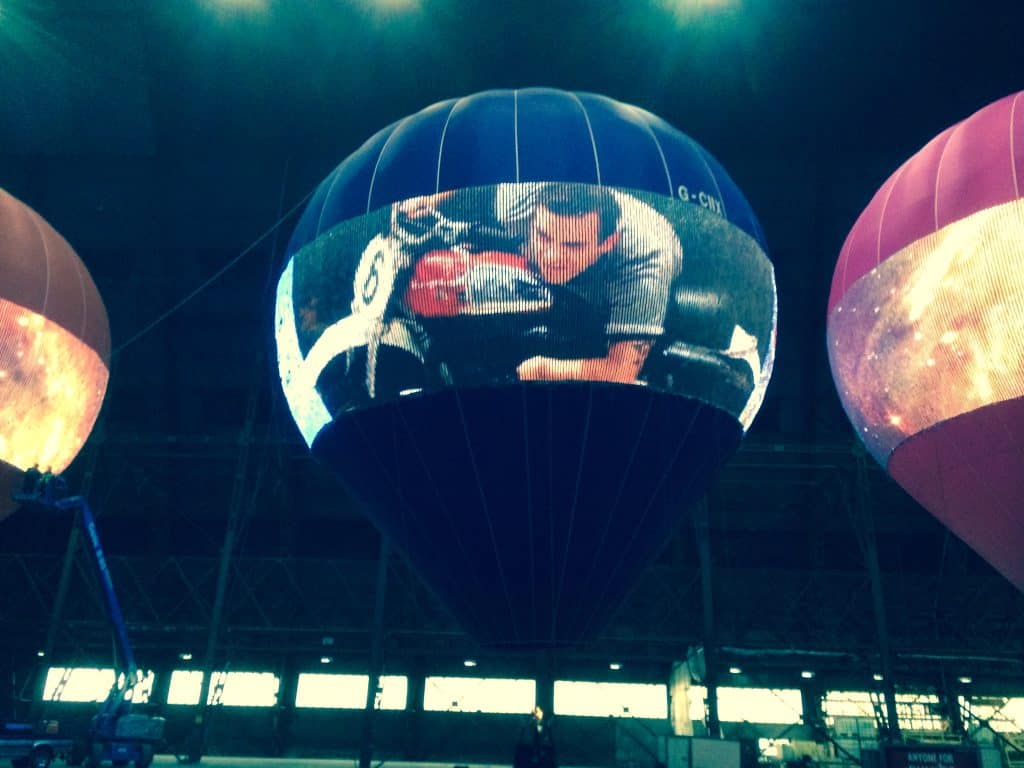 How these Hot Air Balloons Work to Create a 360º Video Display
Hot air balloons are a marvel of engineering. But have you ever seen one used to display a 360º video? It's truly a sight to behold, and the process behind it is just as fascinating. The Dynamo team meticulously attached each LED string to the balloon canvas as well as the electrical wiring loom which was fed from the ground while the hot air balloons raised off into the air.
Where And When Was This Creation Made?
The project which Dynamo worked on for the UK experiential agency Curb Media took place in 2014 and was built mostly in Alton, Hampshire but was tested in both Cardington Aircraft Hangar in Bedfordshire, UK as well as another aircraft Hangar in Normandy, France.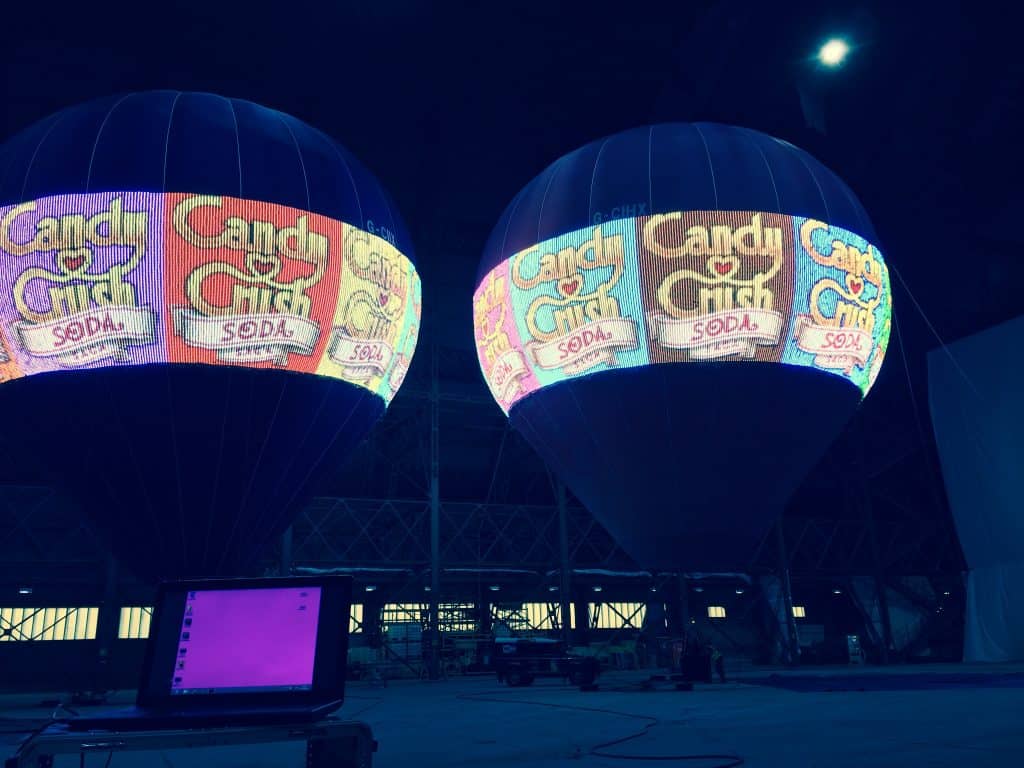 The Benefits for Businesses of Adopting These Hot Air Balloon Displays
In today's competitive business landscape, it can be tough to stand out from the crowd. With the rise of social media advertising and other digital marketing strategies, it can seem like traditional advertising methods have fallen by the wayside. However, there's a timeless charm to hot air balloons that simply can't be replicated. Not only are they a great way to attract attention, but they also create a vivid visual that's sure to stick in people's memory. For businesses looking to make a big impact with their advertising, adopting these hot air balloon displays can be a smart move. Whether you're looking to promote a new product, build brand awareness, or simply get people talking, a hot air balloon display is sure to leave a lasting impression.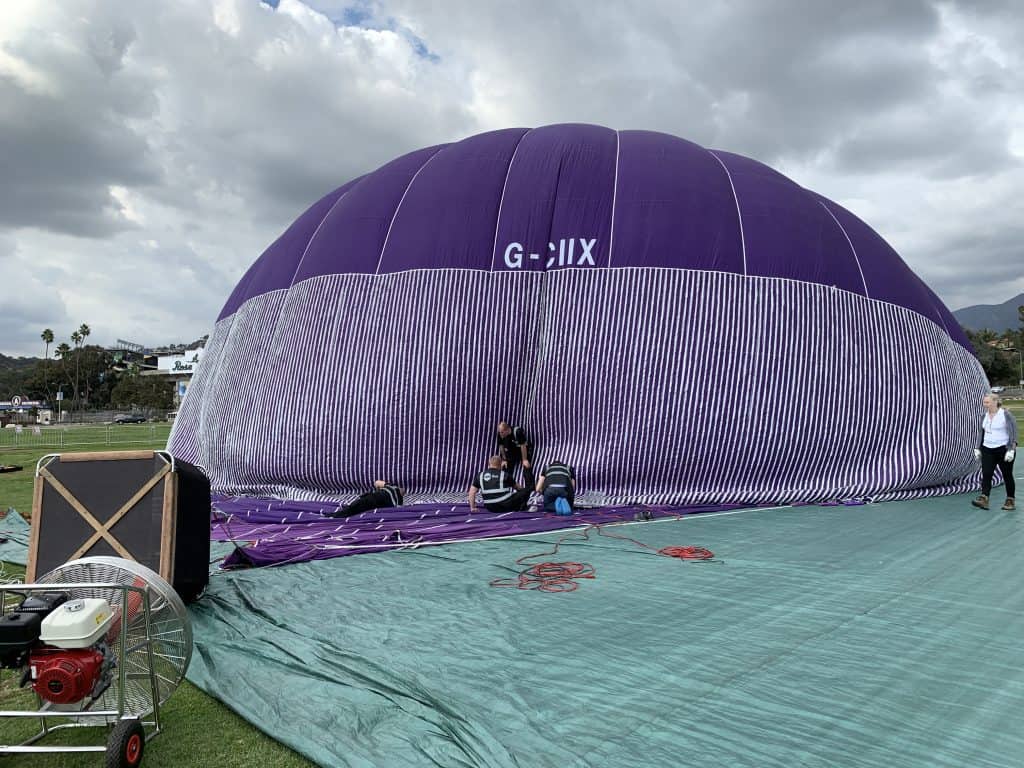 Reunited With The LED Hot Air Balloons Years Later
Dynamo were later reunited with the LED hot air balloons in the United States when they helped deploy one of them at the launch of the Netflix movie Aeronauts in the USA. The Flying display was successfully flown in Los Angeles but unfortunately weather conditions didn't allow the flight in Phoenix to go ahead.
A Look Into the Future of Advertising With LED Hot Air Balloons
Picture this: a serene sky filled with flying aircraft adorned with digital LED billboards, showcasing the latest products and services. This isn't just a scene from a futuristic movie, but a glimpse into the future of advertising. Flying LED billboards could revolutionise the advertising industry, taking it to new heights – quite literally. These billboards in the sky could capture the attention of consumers in ways never before seen, providing a unique and innovative approach to marketing. With technology constantly evolving, it's exciting to think about where this new form of advertising will take us. Who knows, we may soon see these flying billboards becoming the norm, and traditional billboards becoming a thing of the past. The sky's the limit!
We have seen how Dynamo LED Displays set the stage for a whole new form of marketing and advertising, using their innovative technology to create LED hot air balloon displays. LED screens will make it possible to advertise in such visually impressive ways, ensuring that businesses stand out from the crowd. While this may be a recent invention, the future of marketing is most likely leaning towards more creative and over-the-top methods like LED hot air balloons. To learn more about the applications of these awesome displays, and also what makes them special compared to other forms of advertising, don't hesitate to reach out to Dynamo LED Displays. We are sure to provide you with answers that help you promote your business in an exciting and dynamic way!