PITCH

P1.55

PI.93

P2.58

248 x 248 mm 496 x 496 x 55 mm / 62 mm

19.5" x 19.5" x 2.2" / 2.4"

Stacking / Hanging / Stitching

9.2kg/Panel (No extensions)

CE, EMC,TUV-EMMC,FCC, ETL, UL,PSE, CCC, RoHS
| PITCH | P1.55 | PI.93 | P2.58 | P2.95 | P3.875 |
| --- | --- | --- | --- | --- | --- |
| | | | | | |
| | | | | | |
| | | | | | |
| | | | | | |
| | | | | | |
| | | | | | |
| | | | | | |
| | | | | | |
| | | | | | |
| | | | | | |
| | | | | | |
| | | | 496 x 496 x 55 mm / 62 mm 19.5" x 19.5" x 2.2" / 2.4" | | |
| | | | | | |
| | | | Stacking / Hanging / Stitching | | |
| | | | | | |
| | | | | | |
| | | | | | |
| | | | | | |
| | | | 9.2kg/Panel (No extensions) | | |
| | | | CE, EMC,TUV-EMMC,FCC, ETL, UL,PSE, CCC, RoHS | | |
Robust enough to
bear cars
Accurately position
the cabinet

90° connection
Make your corner & cube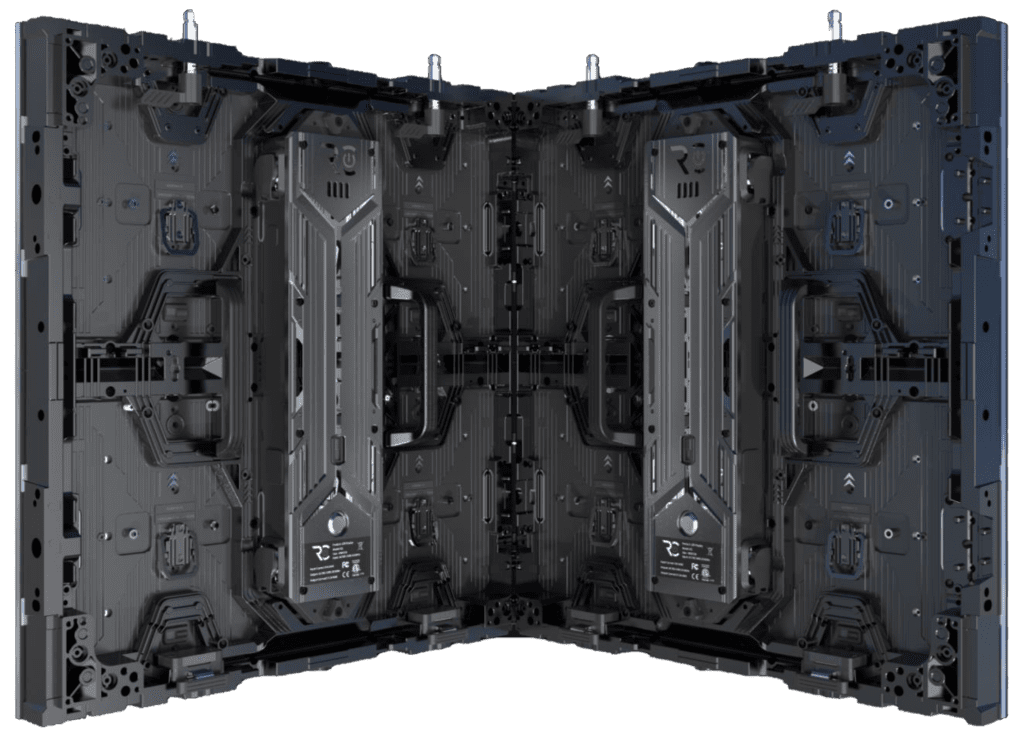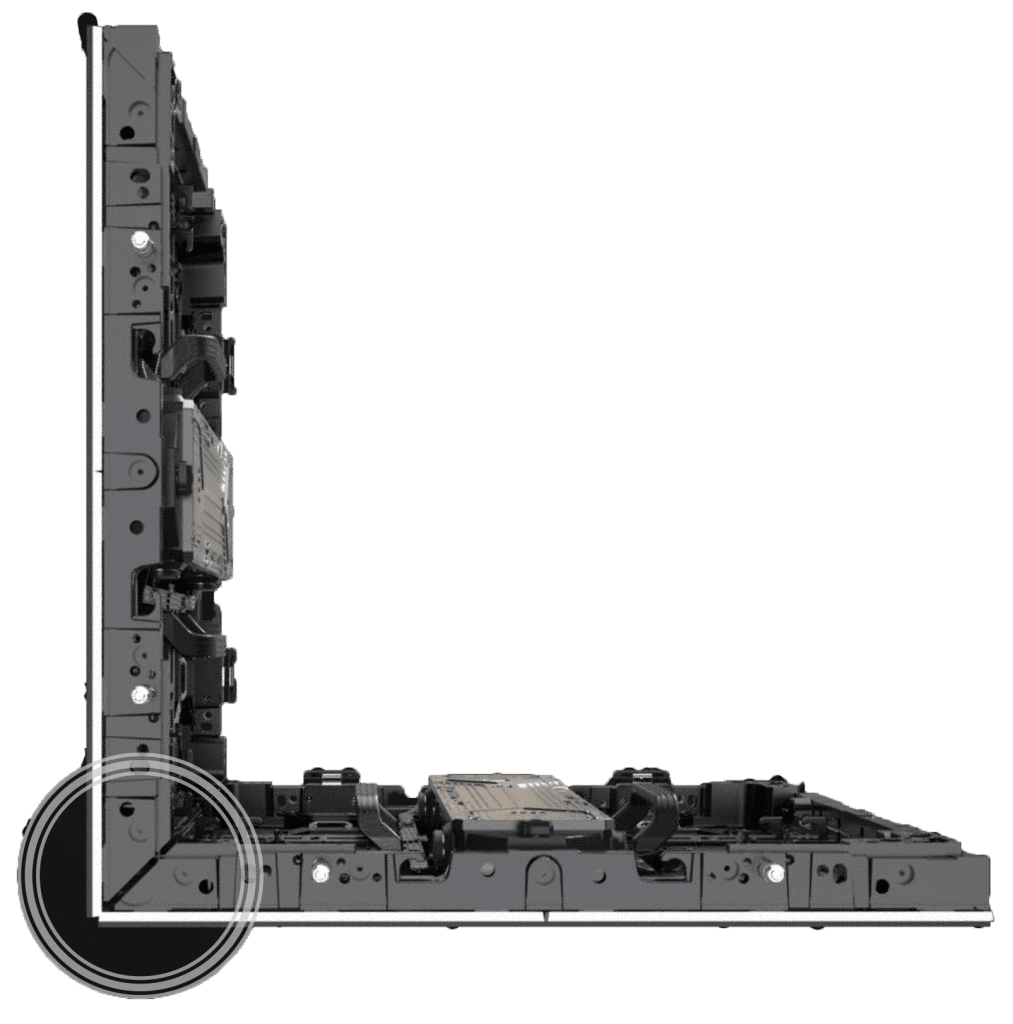 90° connection cabinets cut
45° In the left or right side of
your cabinet and then can't
connect with normal cabinet
from that side anymore.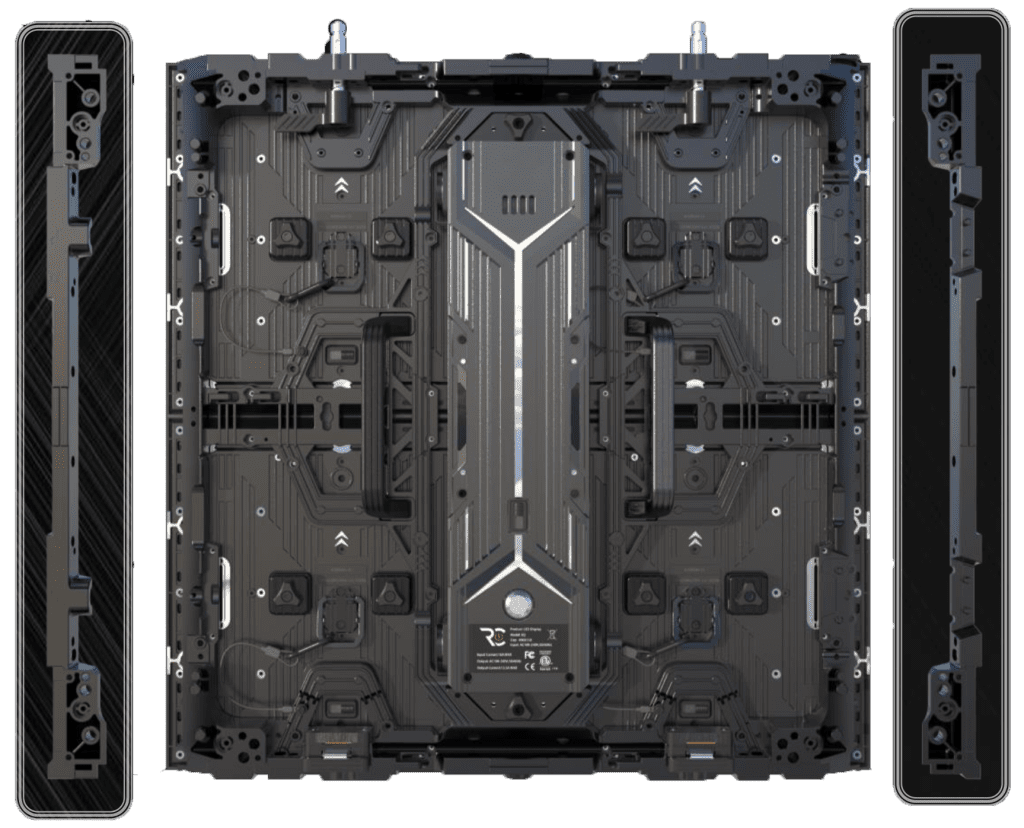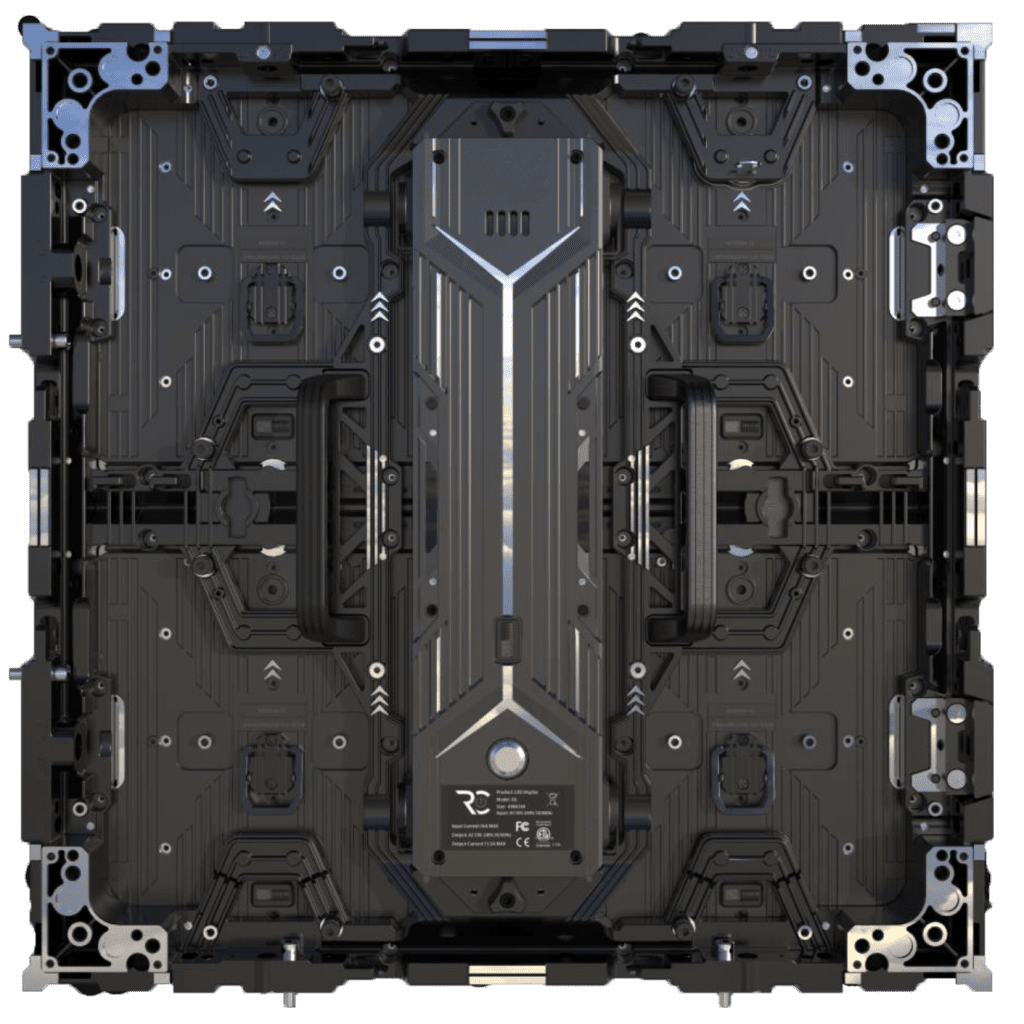 Use corner filler to turn 90 degree
cabinet into normal cabinet
Adjust thickness by adding shims
behind 496 Corner to match the
different thickness frame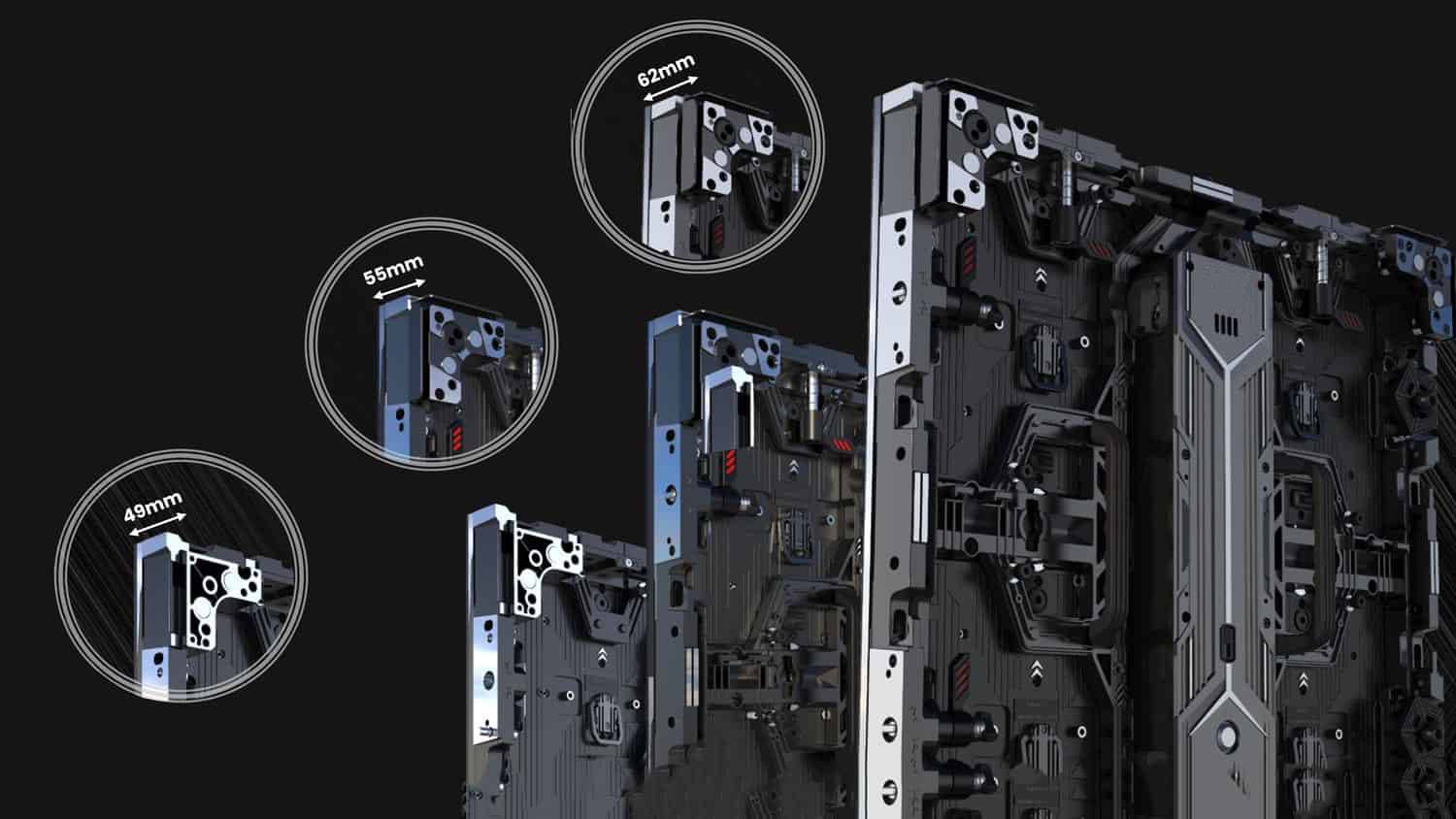 496x496mm size Frame cant connect like this
Connect to 62mmm Frame, Switch pin To '62' and Use M8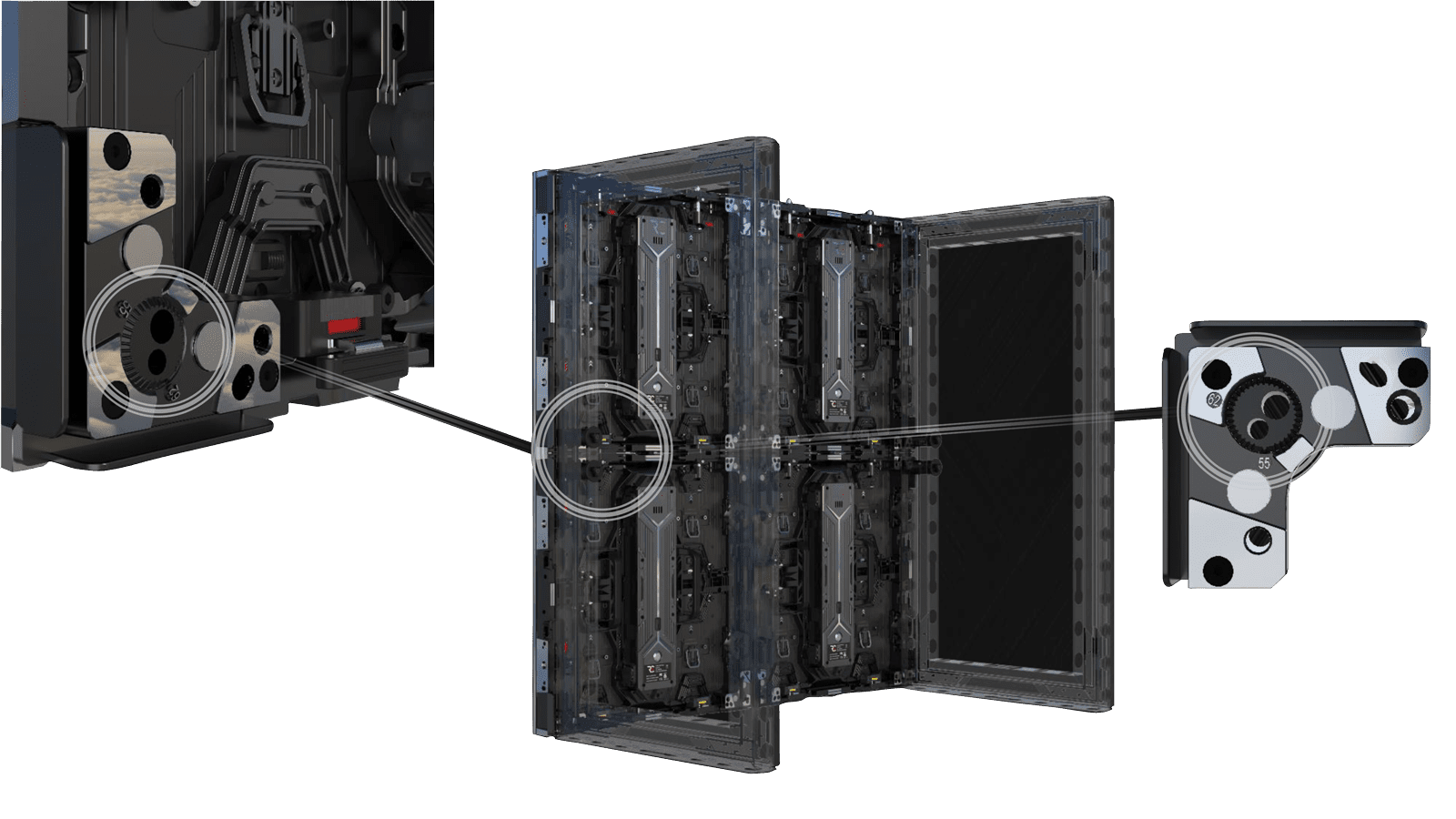 Connect to 62mmm Frame, Switch pin To '62' and Use M8
TV Backlight Led Strip Attach to 496 corner magnet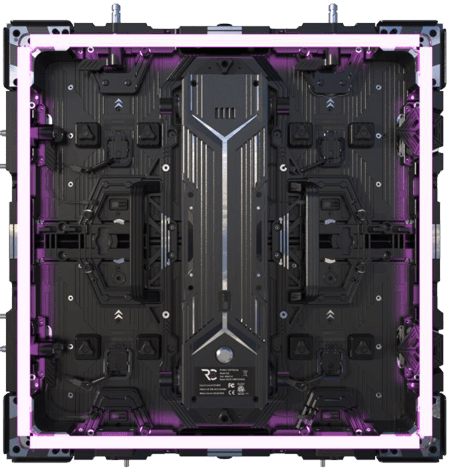 Combine with light in power box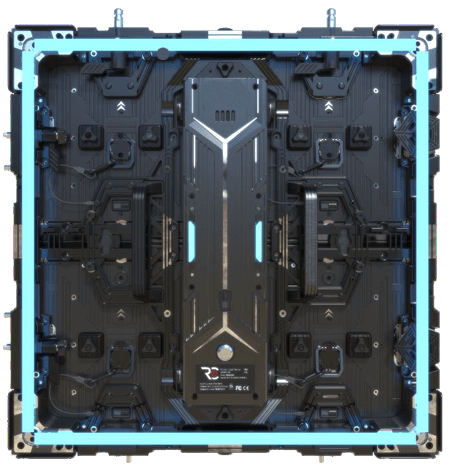 Use customisable cloth
to cover the back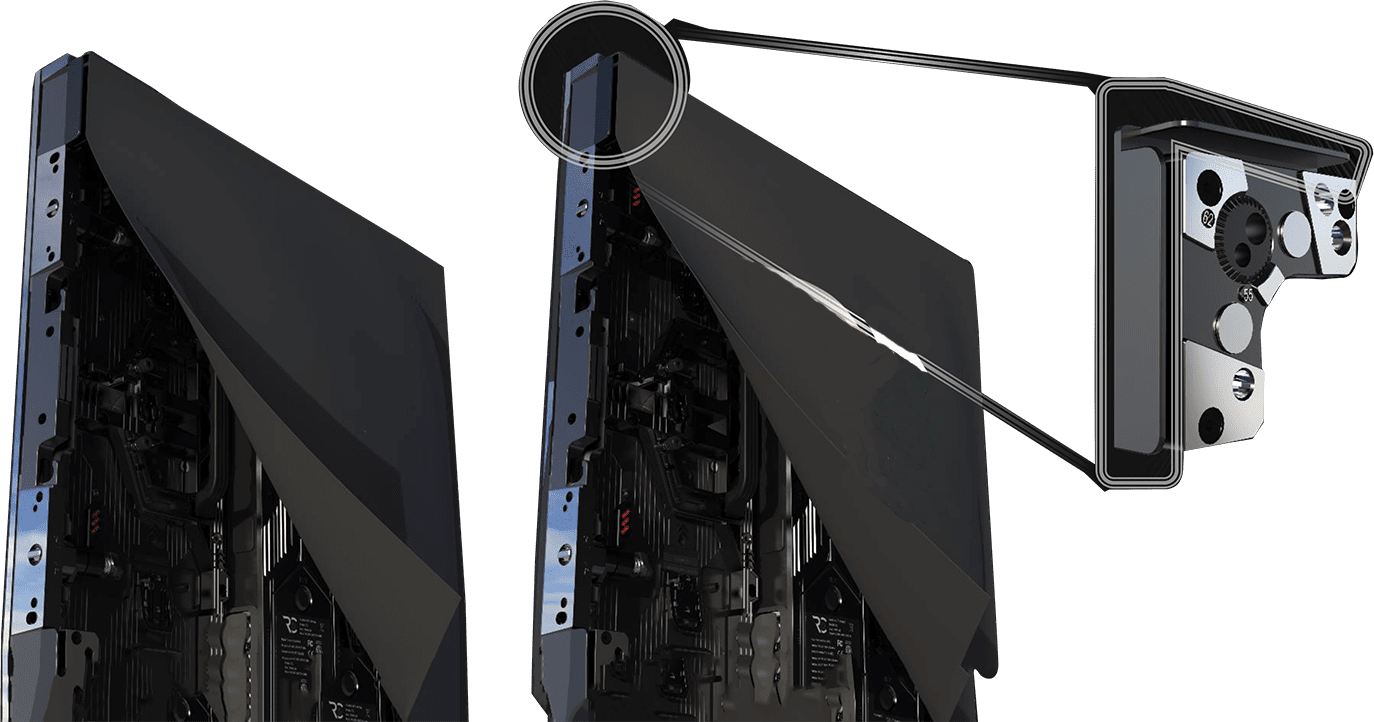 Cover plate extension
Attach to 496 corner magnet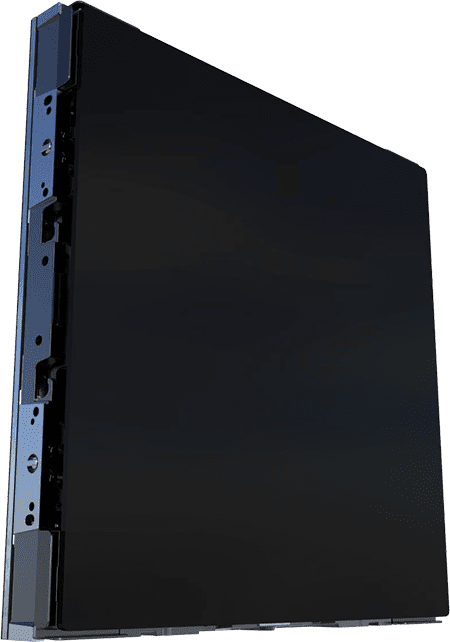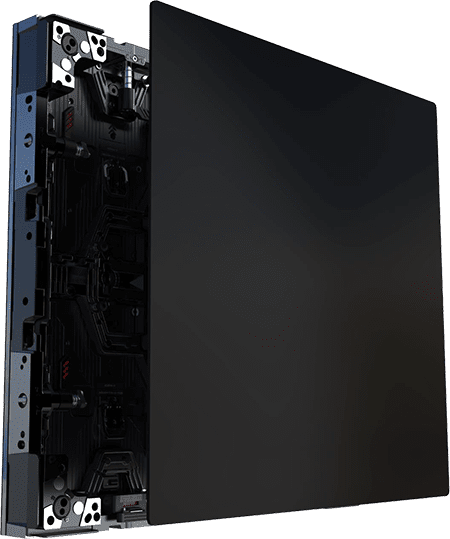 DRE can be combined with display tray and hook to give the screen a new display form, so that it can be integrated with the media broadcast, optimising the effect of the LED display.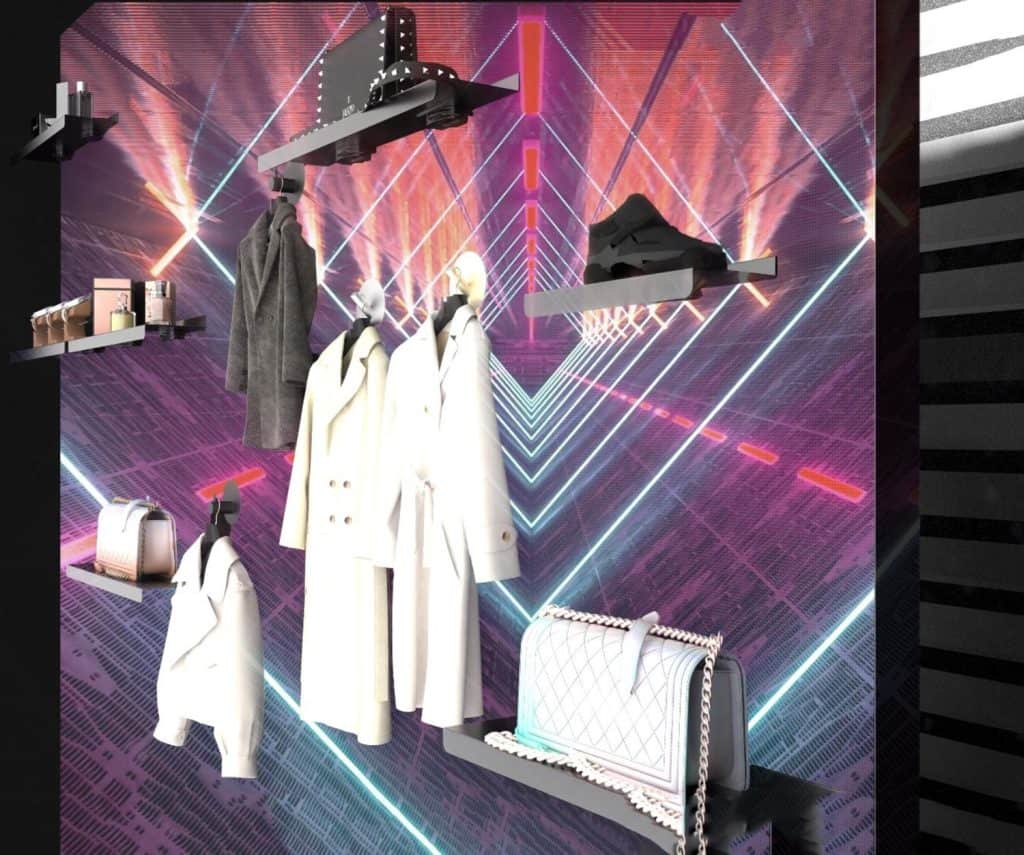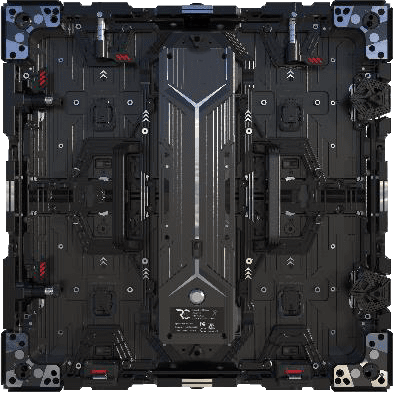 Combine with monitor
arm to create a tree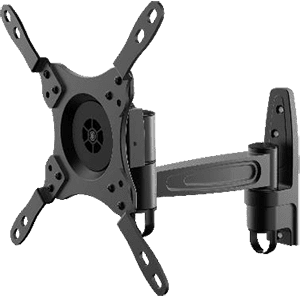 No need to worry about weight, standard mounts are sufficient.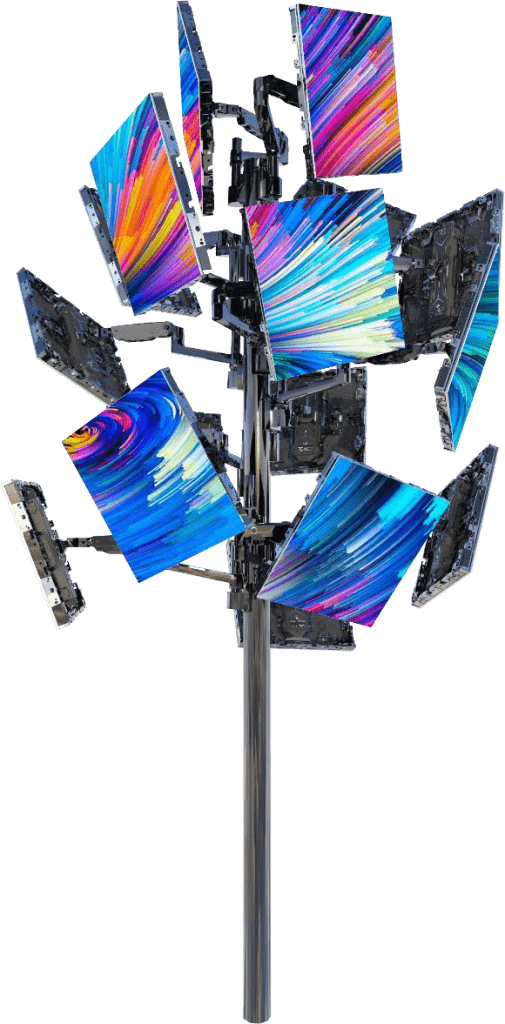 Use another lox as a handle save effort.
One multipurpose.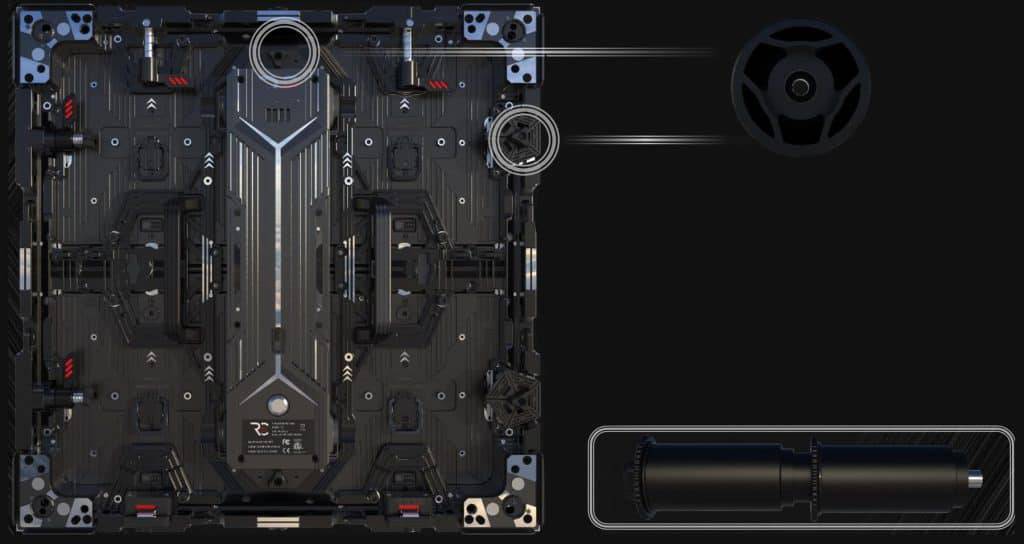 Square profile used to 90° connect three or more cabinets/frames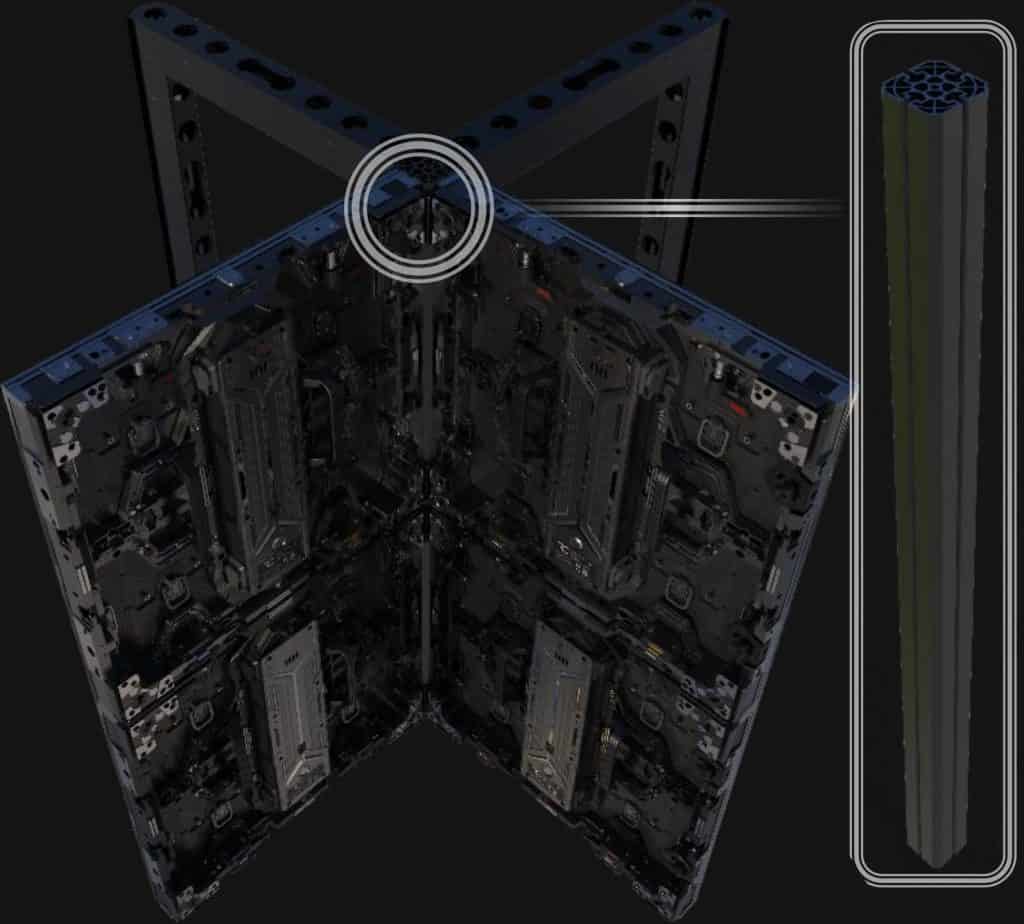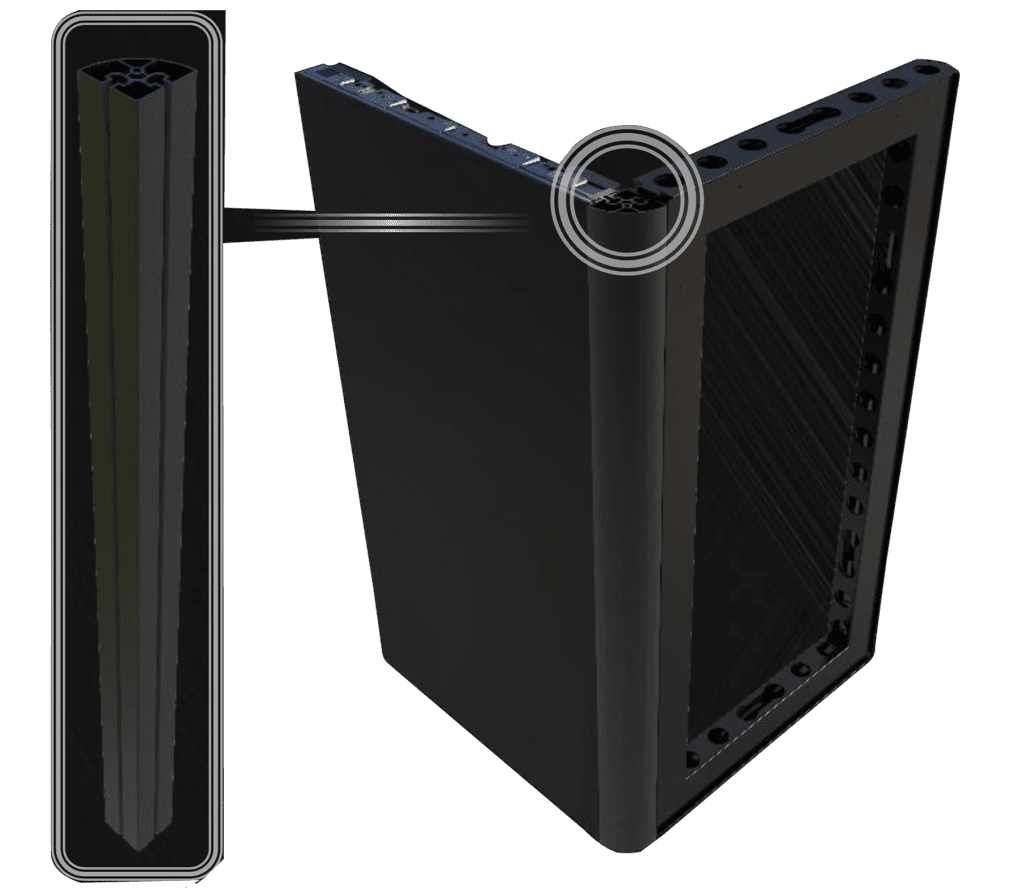 One-quarter round profile used to 90° connect two cabinets/frames
You can easily access the front of the unit with the magnetic based structure, enabling you to spend less time and effort on maintaining it. The units are less likely to be damaged by impact, dust or water due to their resin cover.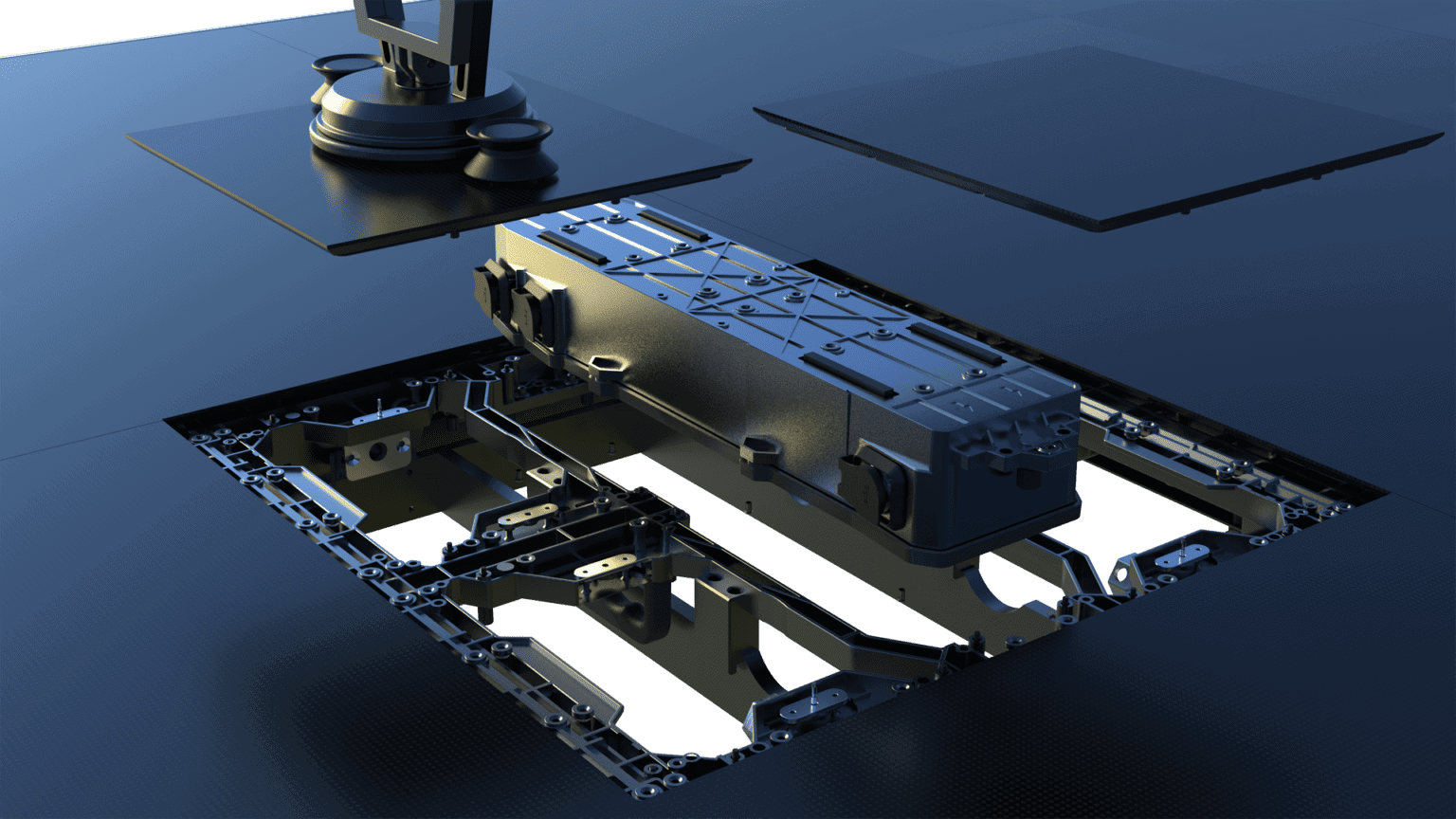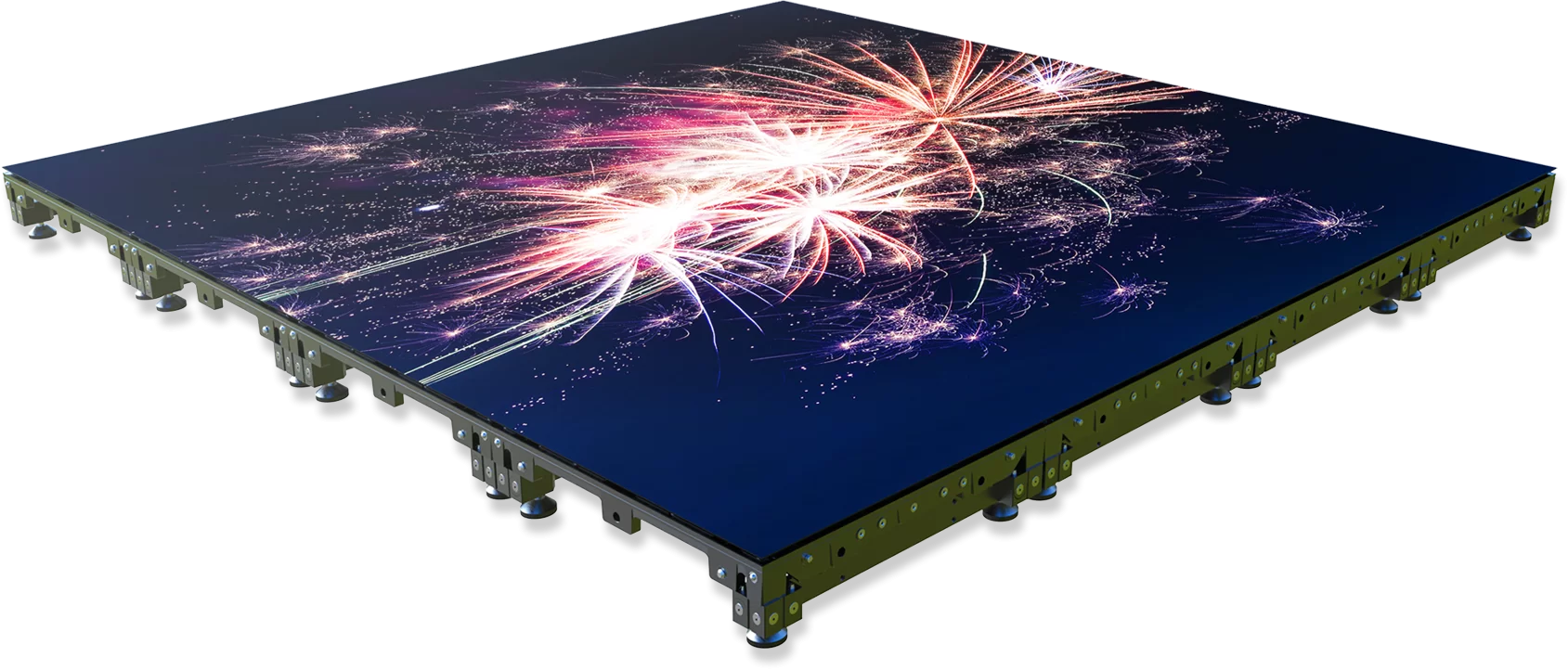 Due to the 110° viewing angle of regular SMD LEDs, they are not suitable for XR/VP applications because of colour shift. 
With our X-RES technology, we can almost eliminate colour shift caused by viewing angles, making X-RES the ideal LED for XR/VP applications。

DRE series can be used for either LED walls or non-reflective LED floor displays. They are fully optimised for Virtual Production/XR and are both compatible with Brompton displays technology.
CHANGE YOUR LED TO MATCH YOUR CAMERA
In order to avoid unsightly effects, you must adjust the shutter speed of your camera to match the refresh rate of the LED screen. With this latest technology it is now possible to adjust the LED refresh rate according to the camera separately, allowing you to shoot film or make virtual productions easily. Currently, the feature is only available on the Tessera SX40 LED processor and the Tessera S8 LED processor.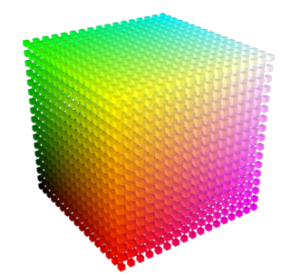 ADVANCE COLOUR MANAGEMENT
By importing 3D LUTs, you can fully customise your LED screen. LUTs allow advanced colour correction, which is common in film production, by remapping colours. To combine your LED screen into a colour management workflow, you can import the file directly into your Brompton Tessera LED processor. The feature is only available on Brompton's Tessera SX40 and Tessera S8 LED processors.