COLOUR CONTROL AT YOUR FINGERTIPS
Tessera's ChromaTune feature is perfect for making precise adjustments and corrections to the colours in your incoming video signal.
Use it to ensure a perfect colour match any time you need it; for everything from corporate branding at a trade show to realistic virtual production backdrops.
For power users we also offer the ability to import a  3D LUT, which is applied after any ChromaTune adjustments.
ChromaTune is exclusive to the Tessera S8 and SX40 LED processors, and offers a number of advanced colour correction capabilities.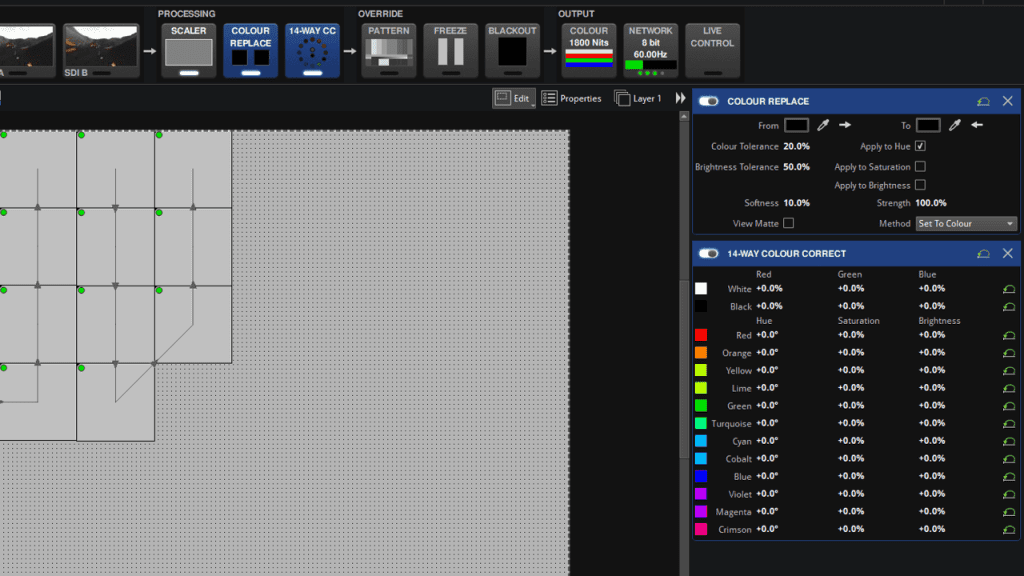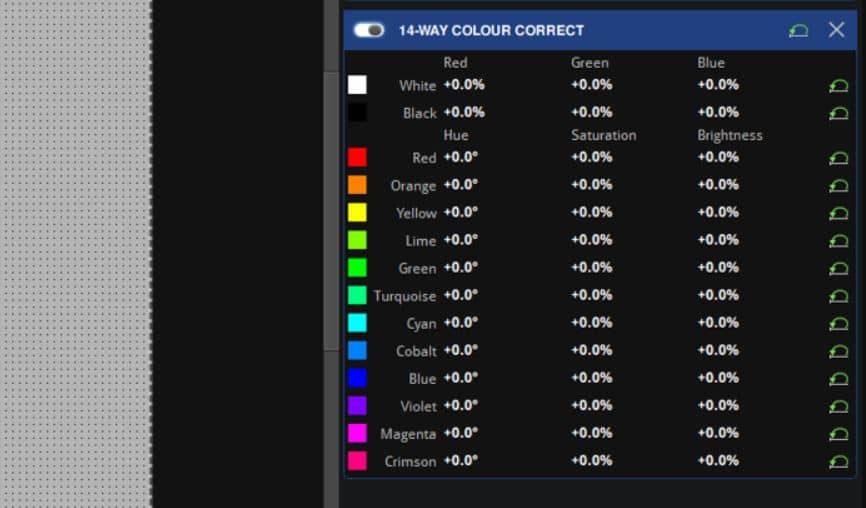 This mode lets users independently adjust primary, secondary and tertiary colours in a video without affecting any other colours.
Hue, saturation and brightness adjustment controls for each colour are available, as well as red, green and blue gains provided for both black and white. 
This mode allows you to select a particular colour in a video which may need adjusting and offers tools to fine-tune it: a colour picker is provided so you can easily select the new colours you want from a still of the video feed itself.
In addition, there are options available to control the colour and brightness tolerance of pixels to be replaced, as well as the strength. The 'view matte' option creates a greyscale image clearly indicating where the replacements will be made.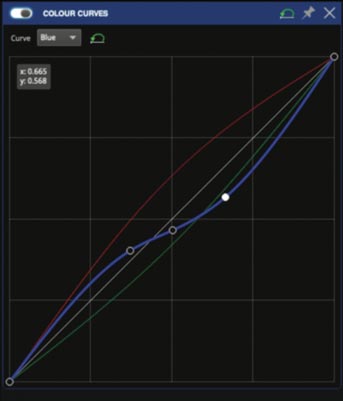 With this mode you can manipulate video levels for red, green, blue and white colour channels by creating custom transfer curves, which can be stored as presets. 
Curves can also be used to creatively to adjust the 'look' of the video or as a tool to fine-tune the appearance of the screen for ambient lighting conditions or on-camera performance.