LED TICKER SIGNS AND TICKER TAPES
LED tickers are a fantastic way to display all kinds of information. The classic look of text scrolling on an LED ticker tape can bring even the dullest room to life while at the same time displaying all manner of information such as stock prices, the latest news, sports news, RSS feeds and even twitter feeds! We can not only supply LED tickers with lots of different content. We can also supply many different LED tickers, including transparent, fixed, and flexible LED tickers, to name but a few.
Whether you require an LED ticker for a rental or permanent installation, Dynamo LED has an extensive range of LED modules and controllers available ready to build custom LED tickers at a moment's notice.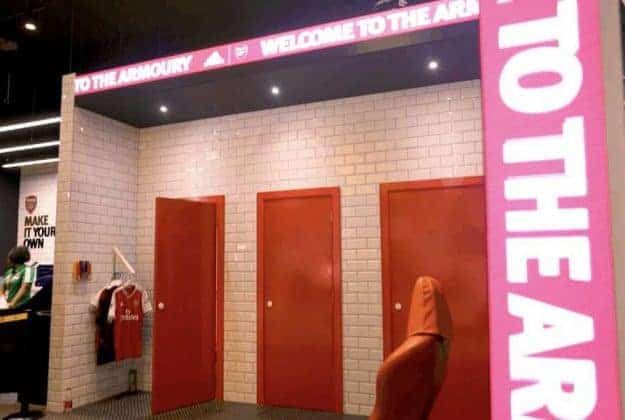 CUSTOM LED TICKERS
Custom built LED tickers which can incorporate curves, right angles and various heights. The full colour systems are the perfect way to capture peoples attention and deliver your important messages.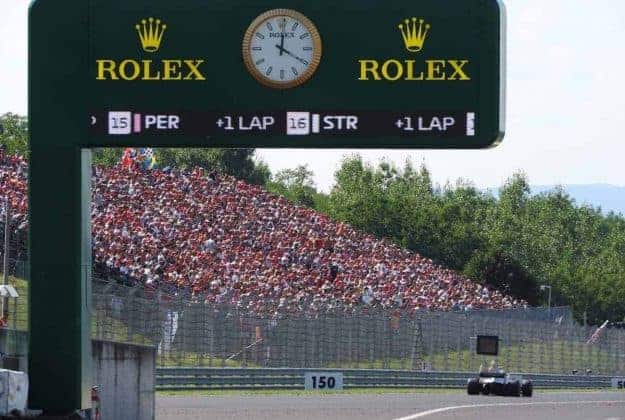 OUTDOOR LED TICKERS
High brightness LED tickers that are IP rated for outdoor use and can be customised to any size with many different pixel pitches. Content can be either video or text based with and delivered via our easy to use iPhone/Android app, direct video feed or via our cloud based CMS.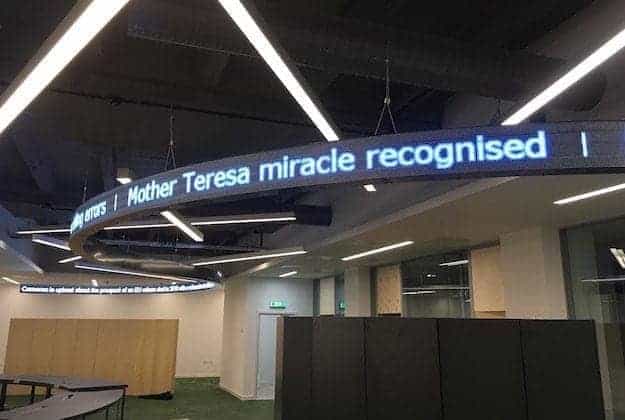 CURVED LED TICKERS
Circular or curved LED tickers utilising flexible rubber modules that can adhere to almost any curvature creating seamless, scrolling text.
Dynamo have multiple LED ticker tape installations across the UK in various Nike stores but the most prestigious installation is located at Niketown, London. Multiple sizes and shapes are installed over 3 floors at the flagship store located at the junction of Oxford St. and and Regent St. All of the displays from the large vertical display at the entrance right down to the 96mm high pelmets situated on the 1st floor are controlled centrally from one cloud based control system.
Dynamo LED Displays worked alongside Europe's largest and most prestigious department store to install 27 LED tickers in the windows along Brompton Road and Hans Crescent. The ticker tapes which scroll the logos of designers, including Saint Lauren, Givenchy, and Escada, to name, but a few were showcased in the window together with white neon lighting tubes to create a modern feel. The 24/7 operation means that the ticker tapes are visible any time of day or night and are clearly visible even on bright sunny days. For more information on this project, please visit this page Harrods LED Tickers
LEADENHALL BUILDING LED TICKER
75m LED ticker at the Bob Bob Cité restaurant situated in the exclusive Leadenhall Building AKA "The Cheesegrater", London. The 225m tall building with 48 floors in the heart of the city's financial district became host to Bob Bob Cité in January 2019 and Dynamo LED Displays were commissioned to design and install an LED ticker display that could promote the restaurant's menu using a custom font designed in house. The Bob Bob Cité restaurant is the second of the chain to be opened in London with the first coming to Soho's upper James st. in 2008. The LED ticker itself was built in 3 parts consisting of 2 side sections of 21m and one section of 35m along the building's front entrance. Each corner was a seamless connection at 90º, which means the text scrolls effortlessly with no obvious gaps. LED Ticker Bob Bob Cité, Leadenhall Building
CHINA MOBILE CURVED LED TICKER
35m LED ticker installed at the China Mobile International Data Centre in Slough. Spanning the entire circumference of the entrance Dynamo adopted their 
flexible rubber LED modules
 allowing us to create seamless curves around each corner of the room and fit perfectly with the existing architecture. The telecommunications company with nearly half a million employees worldwide and a total revenue of over £82 billion recently opened the building which includes a huge 10MW data centre.
The overall resolution consisted of 12,000 pixels by 96 pixels and required a custom built LED processor to run the content which can be updated both remotely via cloud CMS or via the local network.
High Resolution LED Ticker Tape
Need help with your financial displays? We offer a wide range of LED tickers, moving signs, LED share price signs, and LED stock price displays. We even provide data acquisition LED displays that use feeds from system terminals such as Bloomberg and Reuters, which specialise in stock price feeds. If you need an LED stock price display, stock price sign, or LED ticker to display financial information – you have come to the right place! Our LED displays that are connected to live RSS feed systems are programmed to display the very latest prices and developments within your business.