Hour Passion is a specialist multi-brand watch boutique belonging to the Swatch Group that was looking to create something out of the ordinary for their London Gatwick store.
Dynamo LED Displays worked closely with the client and numerous other subcontractors to create what is believed to be the UK's first-ever Structural LED shop front. The task of creating this spectacular video wall shop front came to Dynamo LED after two other LED integrators had reservations over being able to fulfill the technical requirements of the build.
Dynamo designed and manufactured the structural LED video wall and built the display using the unique module by module build method that we have become renowned for.
The 3mm pixel pitch arch was contrived by Admemori, a design studio specializing in memorable "brick and mortar" digital experiences. They came up with the digital arch concept, its differentiating architectural design as well as its bespoke artistic content strategy, which was then executed by the Dynamo LED Displays team to maximum effect. The cleverly designed arch spans 6.7m wide and stands 3.9m tall with content delivered from a 4K media player in a custom resolution of 2240*1313 pixels.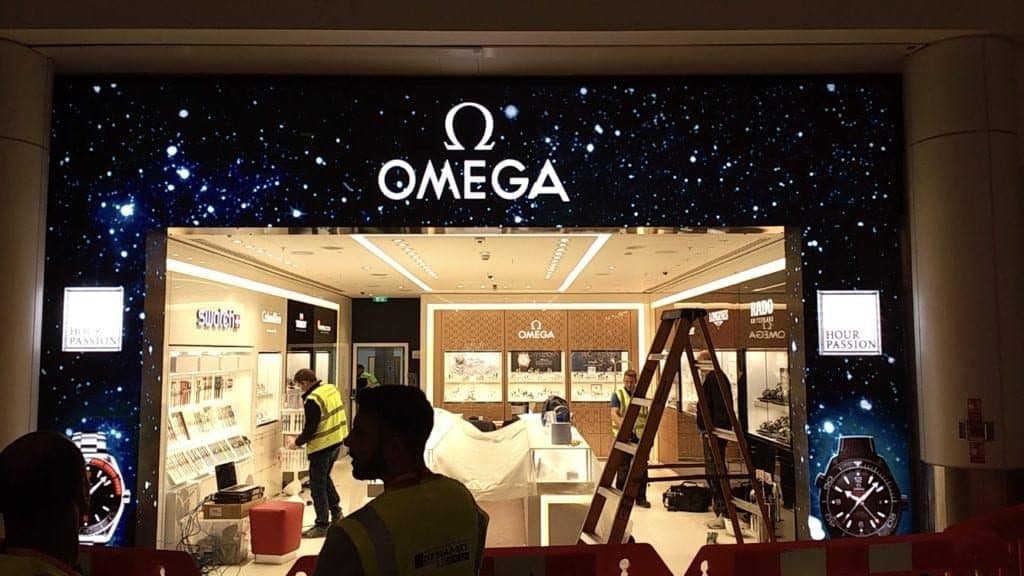 The Dynamo LED team manufactured the right angle modules in-house to create the seamless corners on the return section to complement the creative content that was made especially for the display.
The Hour Passion concept store is located airside at London Gatwick's North Terminal and has become a spectacle in the departure lounge, with many passengers stopping for photos as well as taking video recordings before entering the store.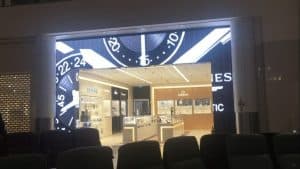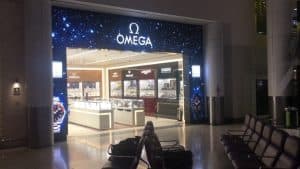 Yet again, Dynamo LED Displays create another memorable LED Video Wall.