Are you looking for a unique way to get your message across to thousands of people? Your search is over!
Dynamo LED Displays has offices in the UK and Dubai. Our development and support team has supplied a wide range of indoor/outdoor LED signs and displays reaching global audiences.
Choose from a wide range of LED signs in stock for displaying promotional messages indoors or outdoors. Our scrolling displays come with many features, including remote control functionality.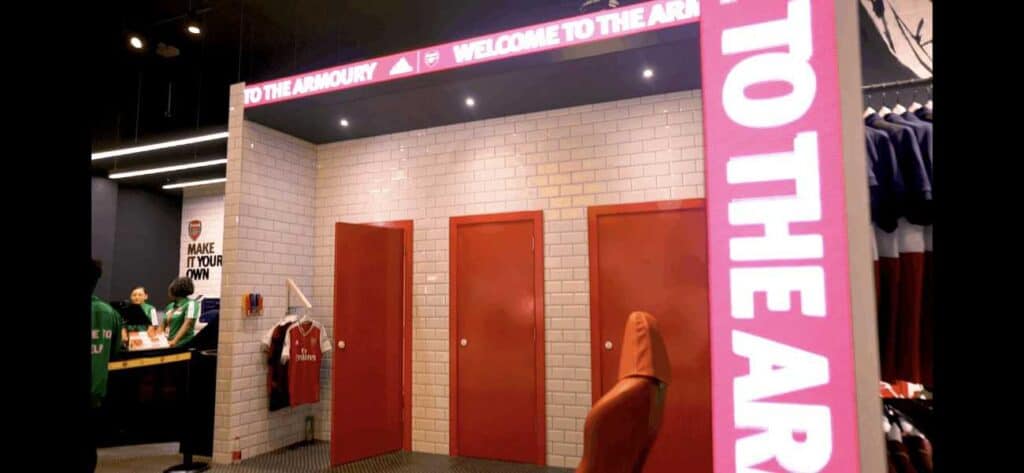 INTERESTED IN A HIGH QUALITY FLEXIBLE LED SCREEN? REQUEST A CALLBACK NOW!
Complete the form below and a member of our team will contact you
BENEFITS OF USING LED SCROLLING DISPLAY OR SIGN
There are many benefits of using a scrolling LED display unit or LED signs. Some of the most notable include:
APPLICATIONS OF SCROLLING LED DISPLAYS AND SIGNS
There are several indoor and outdoor applications for scrolling displays and signs. One common application is displaying messages or announcements in public places like airports or train stations. Use an LED ticker or scrolling display to provide information about arrival and departure times, gates, or other important announcements.
Another common application is advertising. You can use LED displays to capture customers' attention and deliver targeted messages. An LED sign or scrolling display is incredibly effective in busy areas where people are moving quickly and may not have time to read a static sign.
Indoor and outdoor events are another prime location suitable for scrolling displays. They can guide visitors to find exhibits and inform them by text messages about things happening as they move around. And event hosts can display videos, promote services, or any other message.
You can also use scrolling LED displays as scoreboards for sporting events or as tickers for stock prices or other financial information.