Digital billboard advertising is ideal for creating brand awareness and delivering the perfect message to your target market.
Our LED digital screens make indoor and outdoor advertising more efficient! They feature advanced technology and are versatile – so advertisers can use them in any location.
An LED billboard is the best solution for any indoor or outdoor advertising campaign.
Dynamo LED Displays are world-leading manufacturers of digital display LED screens. We produce building rooftop and roadside LED billboards for a broad range of outdoor advertising and informational applications.
Our company makes your business stand out!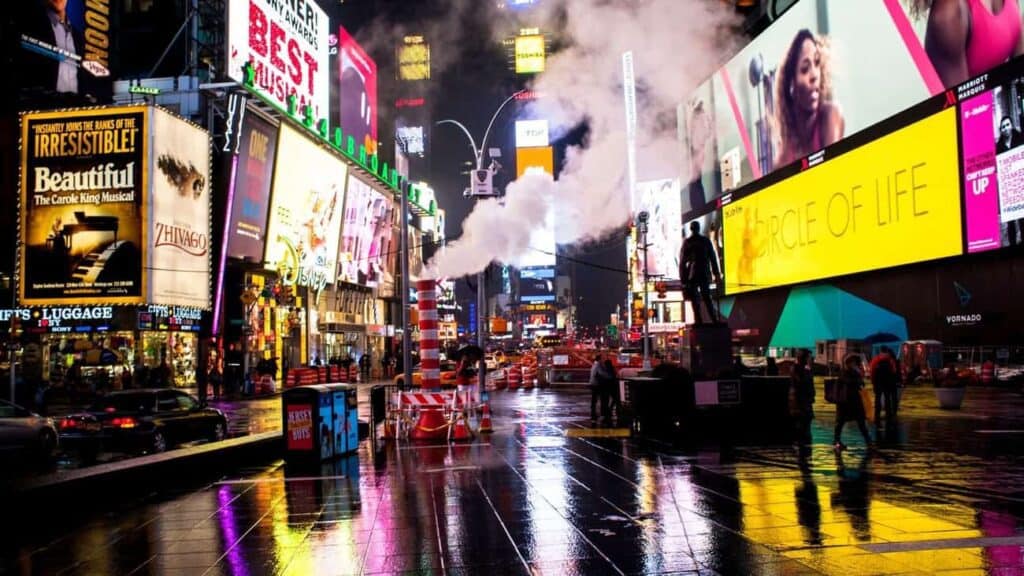 BENEFITS OF USING LED BILLBOARDS
Our industry-leading digital billboards for outdoor advertising bring fantastic results! LED digital display solutions provide the optimal way for businesses to market their products.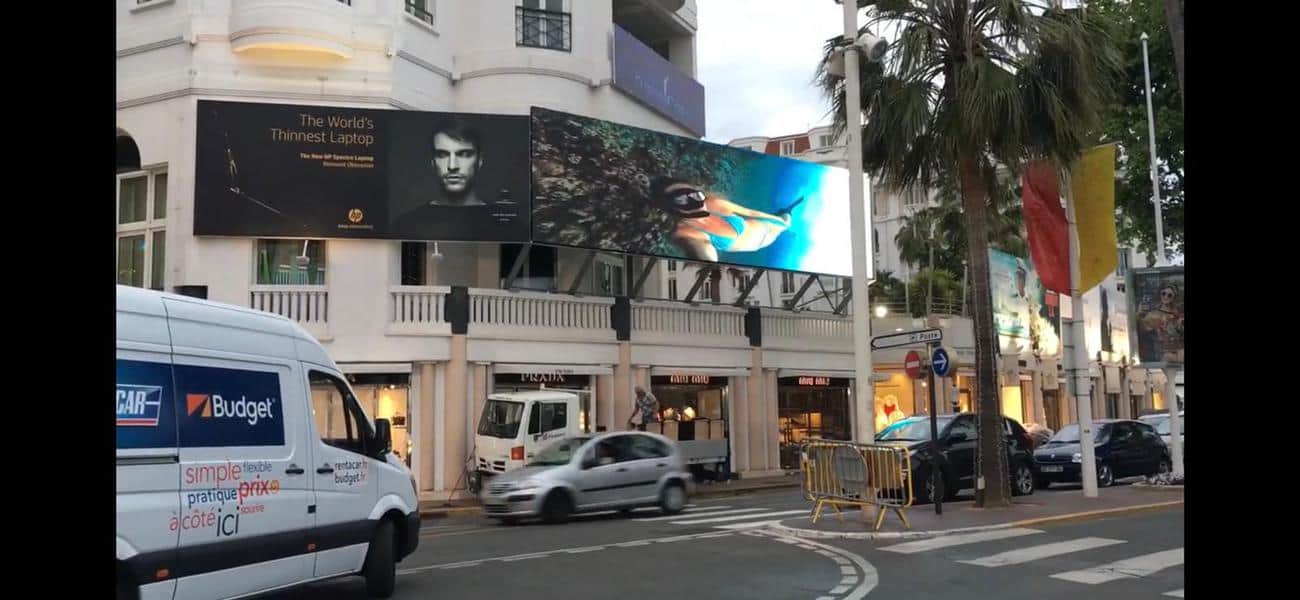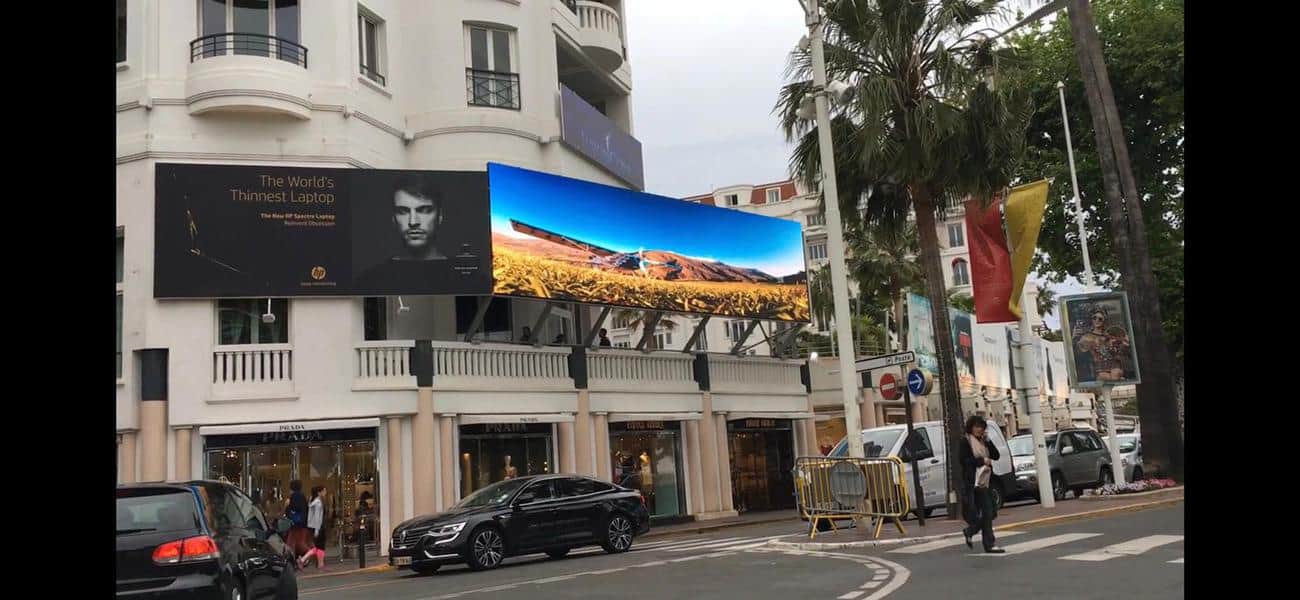 APPLICATIONS OF LED BILLBOARDS
Traditional communication methods are quickly losing popularity. But an LED digital billboard meets the demand for optimal communication and information messaging that many businesses need today.
For example, digital billboards can be located in crowded urban areas and create immense interest, especially when displaying creative videos or similar content.
A large LED display can combine a static image with video advertising. Combined media presents a powerful delivery method for brand or product messaging.
SHOPPING MALLS OR BUSY CONSUMER DISTRICTS
Capture attention with bright, colourful displays. Draw in customers/clients with dynamic and engaging visuals while sending specific messages to target demographics to drive sales.
BUILDING & ROADSIDE DIGITAL SIGNAGE
Digital billboards make a real impact as building or roadside digital advertising, displaying multiple ads at programmed times throughout the day.
Installation of our LED billboard products is the perfect solution to communicate your message to motorists along high-traffic roadways or passers-by in busy urban areas.
Strategic positioning sometimes requires large sizes of billboards that allow easy viewing. We can design and develop digital billboards in any shape and provide support for installation services.
SPORTING EVENTS
Stream sports action live as it happens! With a digital billboard installed, action and advertising by sponsors is easy to program.
Send information remotely to each LED screen. Upload and display advertisements from your office directly on LEDs to offer spectators the best experience.
Got a company YouTube channel? Create and broadcast live events direct from your channel, including ads. You can create unique and engaging content that is impossible to replicate on conventional billboards.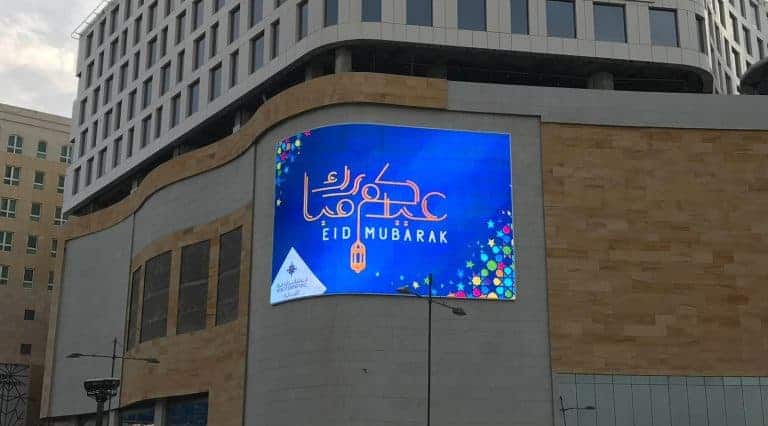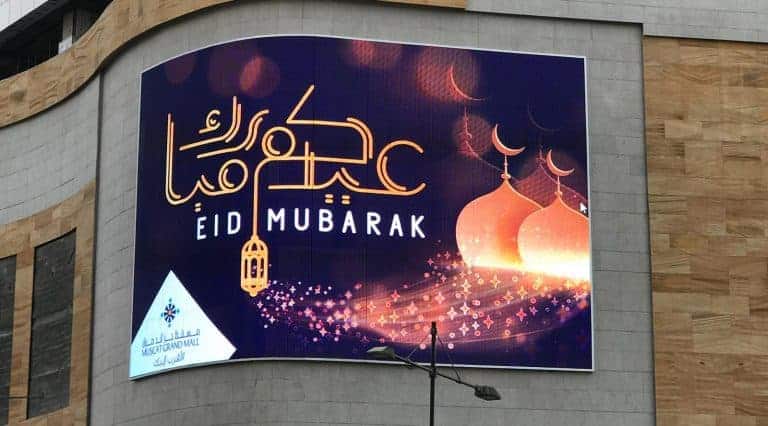 WHY GET YOUR LED BILLBOARD FROM DYNAMO LED DISPLAYS?
Dynamo offers a turnkey solution to LED billboard advertising installation.
We take care of the design and manufacturing of digital billboards, backed by technical support for installation and service.
All Dynamo's LED Billboards come from our London facility in the UK, which offers a repair service and a fully automated test facility.
We are proud to offer the best quality digital billboard advertising screens available.
Dynamo LED digital billboards come with comprehensive multi-year warranties that guarantee quality and performance!
DIGITAL LED BILLBOARDS WILL BOOST YOUR BUSINESS!
Effective communication is critical. Traditional advertising methods and messaging media are obsolete and less efficient. Business communication and advertising need to adapt to our rapidly changing society by using modern technology.
Our indoor and outdoor LED screens allow you to use dynamic and eyeball-grabbing content. An LED billboard placed on busy streets can play images 24/7 and captures the attention of everyone. Whichever high-quality digital advertising solution you choose will help engage people and drive business growth!
Get in touch with our team today for expert advice and technical support services!
We'll be happy to discuss your needs and recommend the best solution for your company or organisation.