WHAT IS AUGMENTED REALITY?
Augmented Reality, or AR, is the enhancement of a real-world environment via way of computer-generated stimuli. AR engages instead of distracts, enriching the users' journey with tangible technologies.
It's an interactive, large-screen Augmented Reality system for events featuring your favourite stars or characters! Augmented Reality is designed to provide visual stimulation experiences in public environments.
Using graphics, sound, 3d rendering, animation, and GPS region offerings, AR is the bridge between the day to day and the possible.
Augmented Reality can be considered to sit between virtual reality and the Real Environment. We combine Augmented Reality software with our large LED displays to create an engaging attraction that captivates and amazes audiences of all ages. By the use of HD Video capture and our software, the audience will see themselves on the big screen. This will appeal to the giant and the small crowds alike who take part in the interaction. Suddenly, out of nowhere appears stunning 3D content, which offers the phantasy of things appearing to the target market and interacting with them.
In short, whether it's indoors in a sports store or outdoors at an event, we can create an interactive system that is designed to impress.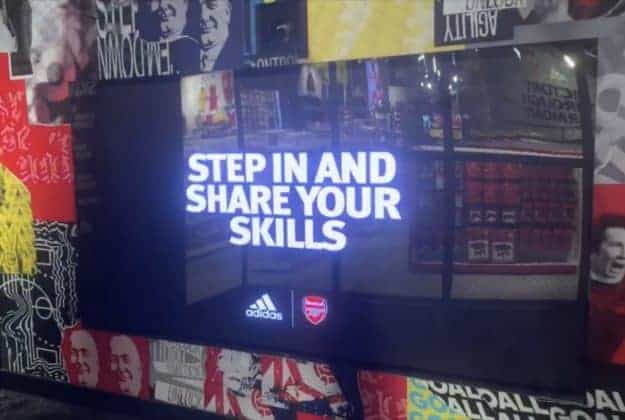 ENTER THE AUGMENTED REALITY ARENA
Host beckons user to the activation area to perform their trick in front of the screen/camera setup. User is invited to enter camera view/footprint area by host to ensure optimal live view and video recording.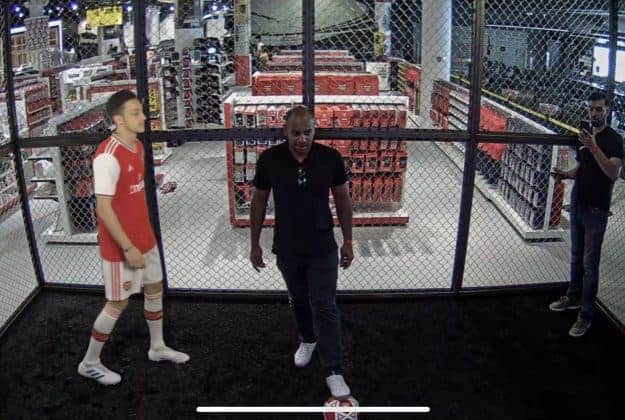 MEET YOUR FAVOURITE STAR OR CHARACTER
Host Triggers AR Content character/star player enters Host triggers content "Start" from iPad controller, and starts recording (Walk-in scene). Star player AR content appears on screen next to user and invites the player to start.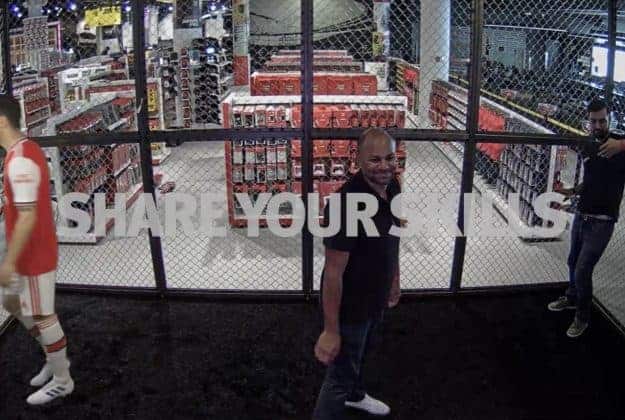 INTERACT WITH YOUR FAVOURITE STAR!
Depending on the attraction, users are able to interact with their favourite stars in front of camera. The host starts recording on iPad Controller and the star plays along with you on the big screen giving encouragement or even mocking the users!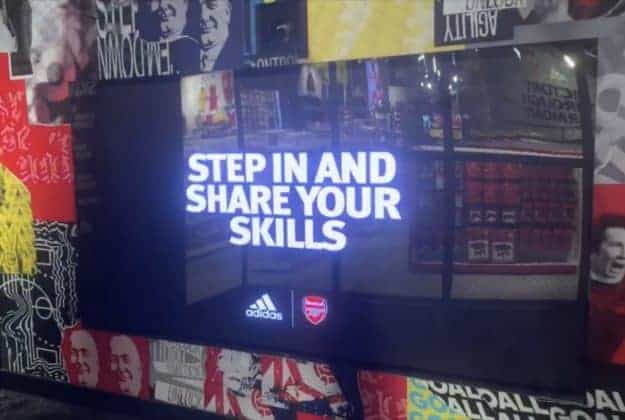 AUGMENTED REALITY DIGITAL MIRRORS
Digital mirrors have the ability to play video content until a PIR sensor is broken at which point the user can select from a choice of outfits to see how the clothes would look on them. Users could also make purchases or request a salesperson to bring the actual items.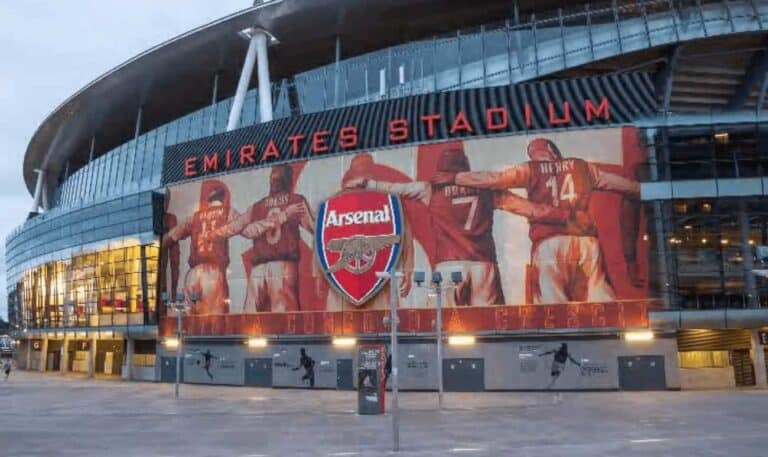 AUGMENTED REALITY WAYFINDERS
Using a visitor's mobile phone, the user can see virtual players or a stadium guide direct them to various locations. Beacons are placed around the area that allows us to know where the user is and direct them using a virtual guide to their desired location.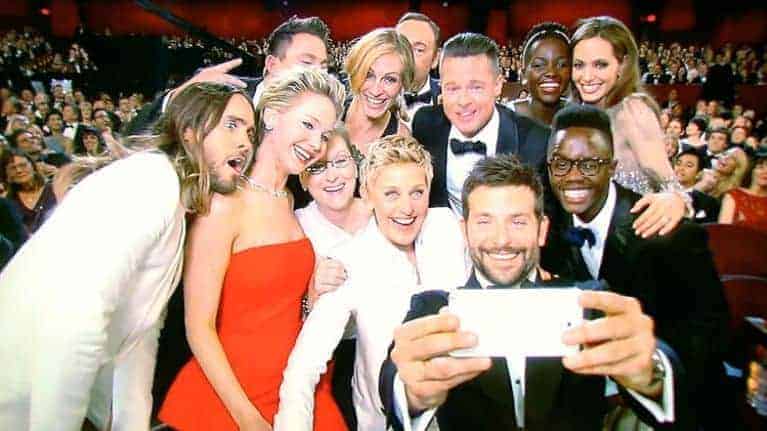 AUGMENTED REALITY SCREENSHOT SELFIES
We can create selfie points around a given area that allow the users to pose for a selfie with their favourite stars or characters. These selfies can then be automatically uploaded to social media with a specified hashtag alongside the client's logo.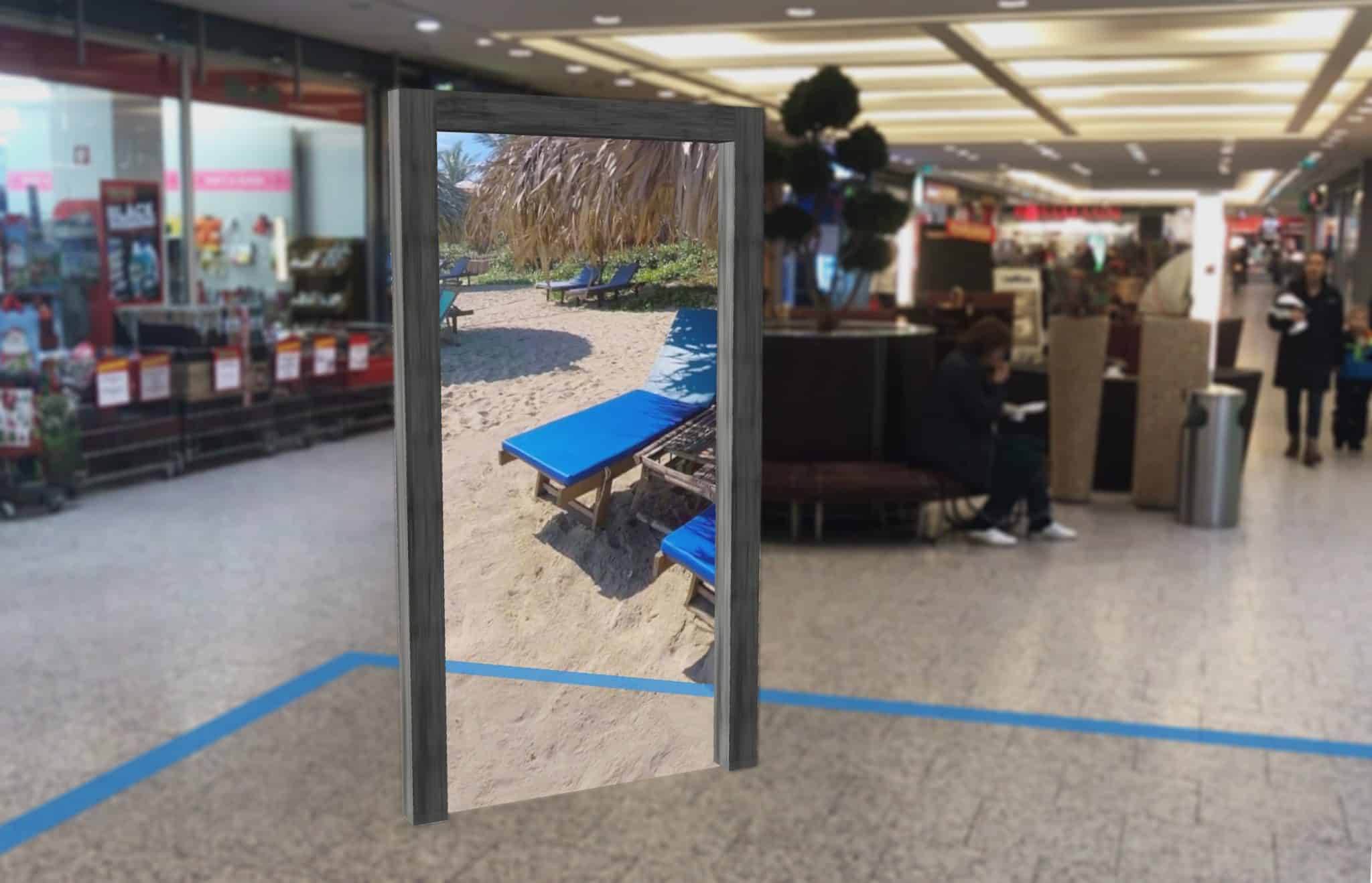 AUGMENTED REALITY TRANSPORTATION PORTAL
We can create virtual doorways that, once entered, transport the user via their mobile phone to various exciting locations. These locations could include areas such as the players changing rooms watching them have a team talk before the game or even onto the pitch while a player is about to take a penalty or free-kick.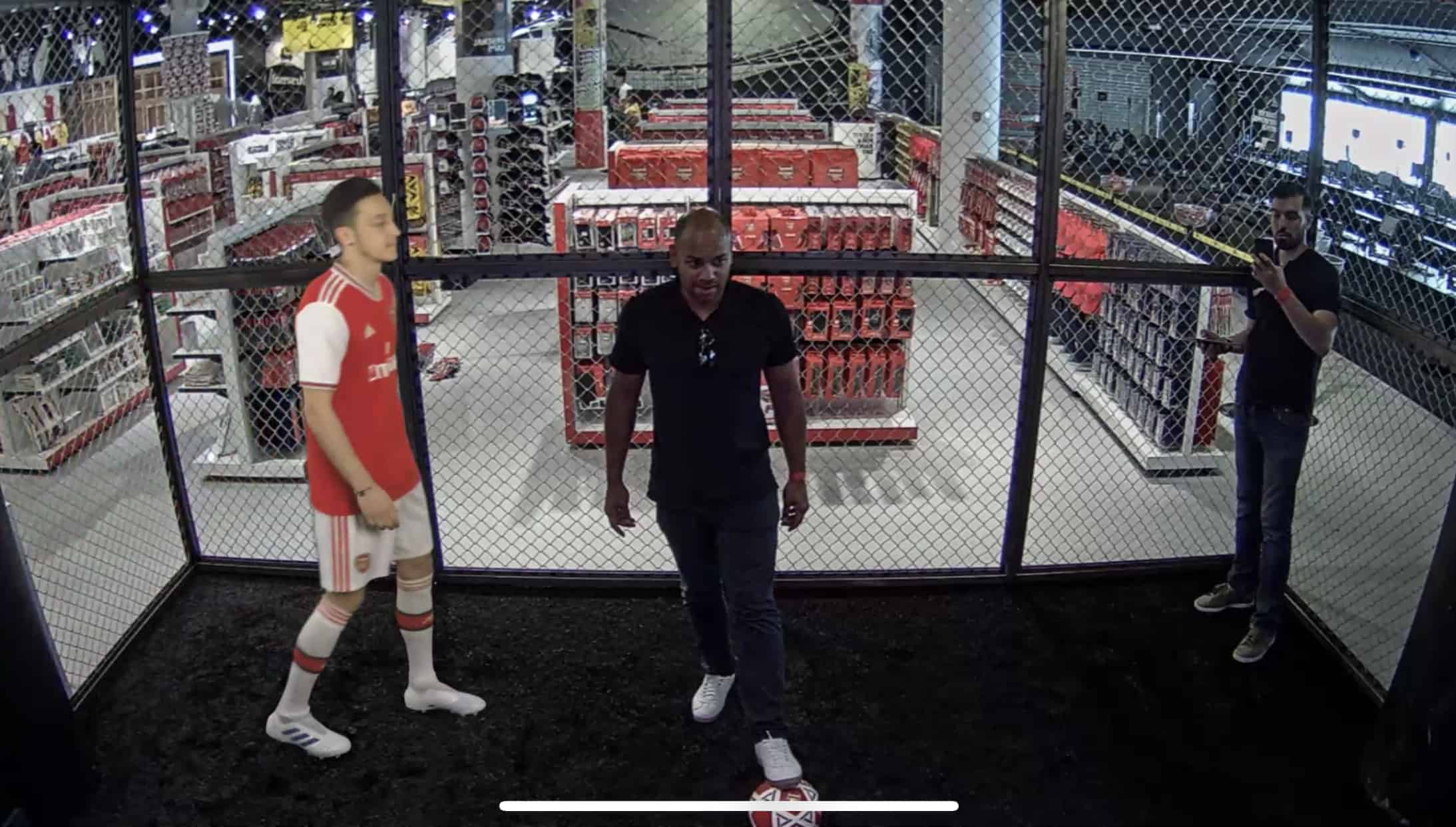 AR INTERACTIVE GAMES
Various types of AR games, including one where users use a map that shows where they can collect famous past and present footballers in digital AR format. Once they have built a collection, they could be awarded prizes. This could also be a great way to increase footfall to the merchandise store. We can also design interactive games where players would take penalties or race against players.