LED Screens For The Louis Vuitton x Kusama Collaboration
A collaboration between
Louis Vuitton and Kusama at Harrods
in London has been one of the year's most talked about events, attracting praise and admiration from fashion industry insiders all over the nation. This event was a must-see due to the dynamic array of art displays and exclusive product releases including a robotic animatronic of the Japanese artist Yayoi Kusama. However, Dynamo LED Displays' impressive LED screens made it all the more impressive. In this post, we'll examine how these high tech elements enhanced the shopping experience visitors had at this luxurious event.
Introducing The Louis Vuitton x Kusama Collaboration
As you may have heard, there has been a huge buzz in the fashion world about the Louis Vuitton x Kusama collaboration. With Dynamo LED Displays, the installation at Harrods, London was made even more impressive. Fashion lovers were able to experience an immersive experience thanks to LED video walls and LED screens that displayed especially made Louis Vuitton content. Combining LED displays with this innovative collaboration, this installation presented the chance to see luxury design and functionality converge – a sight to remember!
How Dynamo LED Displays Enhanced The Experience
Dynamo LED Displays provided indoor LED mirror screens as well as various
LED window displays
for the Louis Vuitton x Kusama collaboration at Harrods, London, creating a unique experience for visitors. The LED mirror screens added a reflective element to the display, sharpening its appearance and creating a unique viewing experience. Additionally, LED window displays attracted the attention of passersby to the incredibly creative showcase. A high contrast resin coating has been applied to all of the LED displays provided to ensure perfect visibility even under direct sunlight and high-brightness lighting conditions. As a result, every image appeared to pop off the screen in full effect from extremely wide angles. It was truly an unforgettable collaboration thanks to this cutting-edge service that enhanced the visitor experience.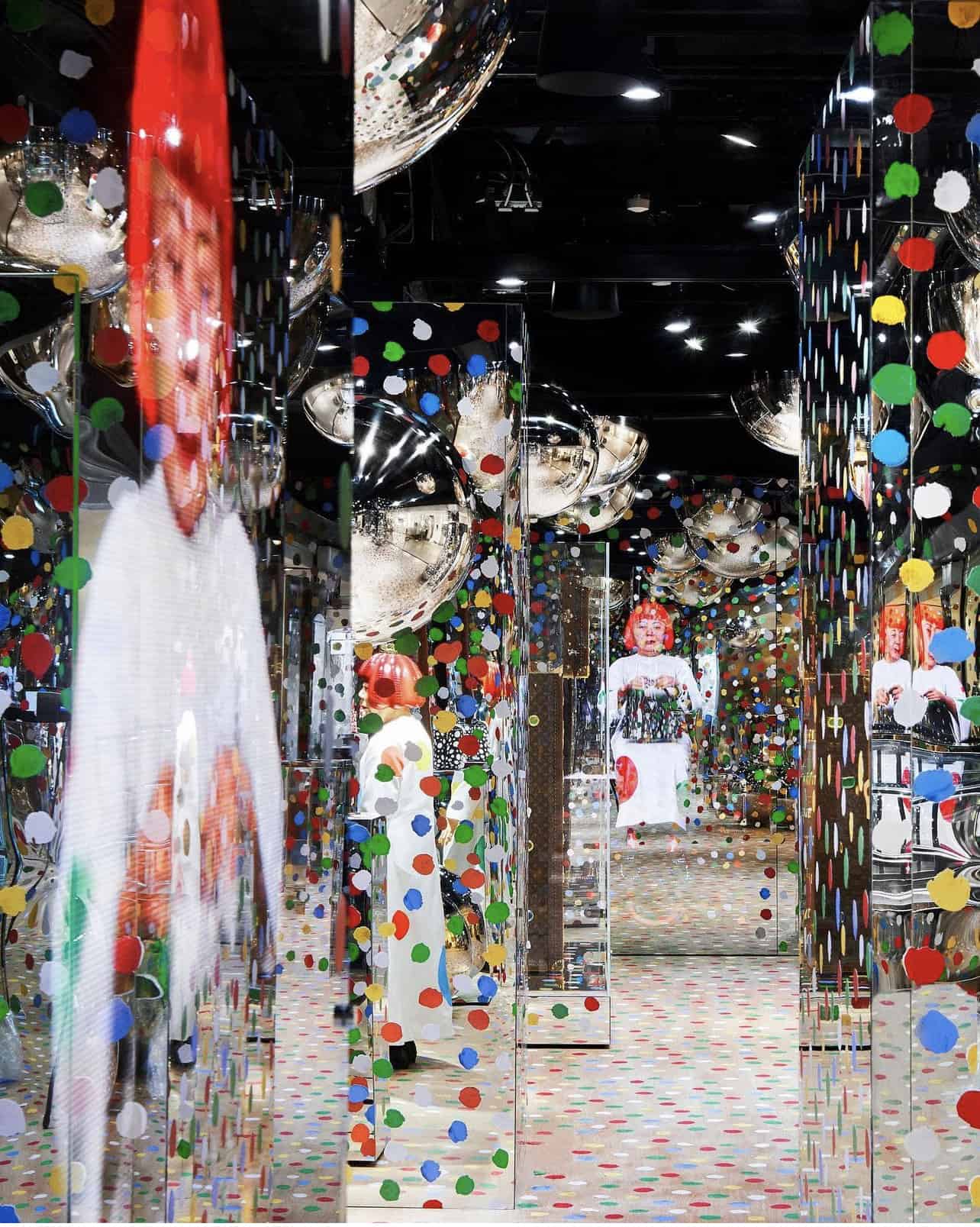 Benefits Of Working With LED Screens For Events
LED screens provide attention-grabbing visuals, making them perfect for events like the Louis Vuitton x Kusama collaboration at Harrods in London. With LED screens, brands can create a stunning spectacle, enabling them to stand out from their competitors and create a lasting impression on attendees. LED screens are also cost-effective and versatile enough to be used in nearly all applications. LED displays boast vibrant colours and attention-grabbing visuals that will help make any event memorable.
Exploring Creative Uses Of LED Technology
As we explore art and creativity, LED technology has revolutionised the way we do so. Often used in art installations and attractions, LED screens have become a medium for artists around the world to express themselves. The Louis Vuitton x Kusama collaboration at Harrods, London, demonstrated what can be achieved when LED technology is pushed to its limits. Dynamo are able to offer various solutions including interactive LED displays, custom-shaped displays and dynamic LED floors that visitors can interact with to change the content as they walk on top of. We are able to explore captivating visual landscapes like never before thanks to the innovation behind this type of creative expression.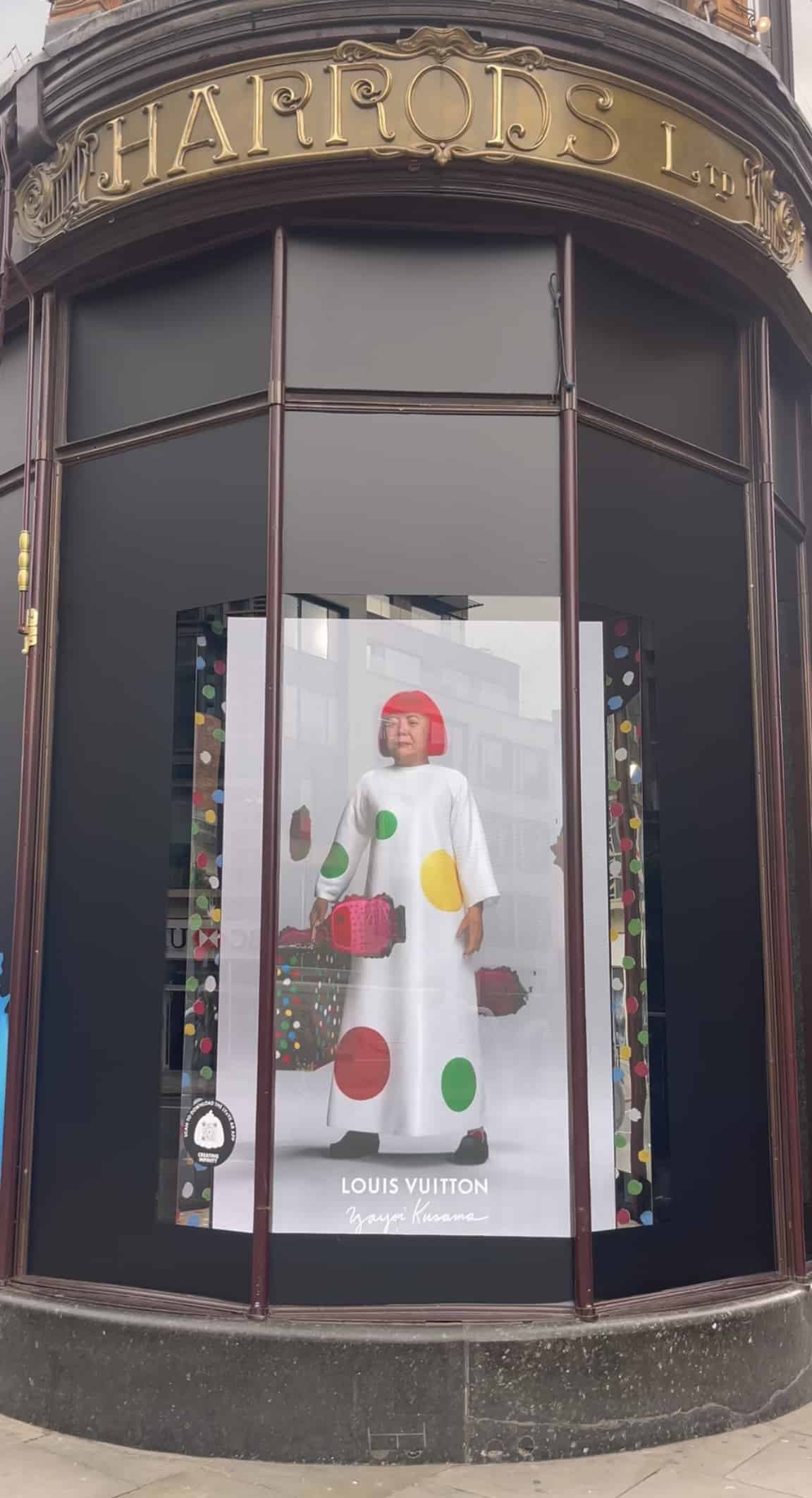 Showcasing the Impact at Harrods, London
Dynamo LED Displays provided LED screens to illuminate and relay the visual message which brought this event to life, allowing guests to experience this unique concept. As a nationwide attention-grabbing event, the Louis Vuitton x Kusama collaboration at Harrods, London generated considerable awareness of both the Louis Vuitton brand as well as the artist Yayoi Kusama. In addition to enhancing the impact of the event, these LED screens also helped create a truly memorable experience for viewers across the industry and beyond.
Taking LED Screen Solutions to a New Level
If you're looking to upgrade your LED screen solutions, a great place to start for inspiration is the Kusama and Louis Vuitton collaboration. Low pixel pitches and electricity-saving technologies enabled us to produce high contrast displays with stunning visuals. Dynamo LED Displays was tasked with providing the screens for this project and delivered as promised using screens with a high resolution, which ensured greater image quality.
A Job Well Done
The LED screens used in the collaboration between Kusama and Louis Vuitton at Harrods, London were a major factor in the success of the project. With our bespoke LED solutions, Dynamo LED Displays played an important role in heightening the events atmosphere. Creative content can be incorporated into LED display visuals for a multitude of art-worthy spectacles.