Features
State-of-the-art rental solution for any event
Samsung's VMR-I Series provides the ultimate solution for any type of corporate or entertainment event. Easy installation and maintenance, high durability and the ability to support various installation types, the VMR-I Series is a reliable and efficient solution for any indoor environment.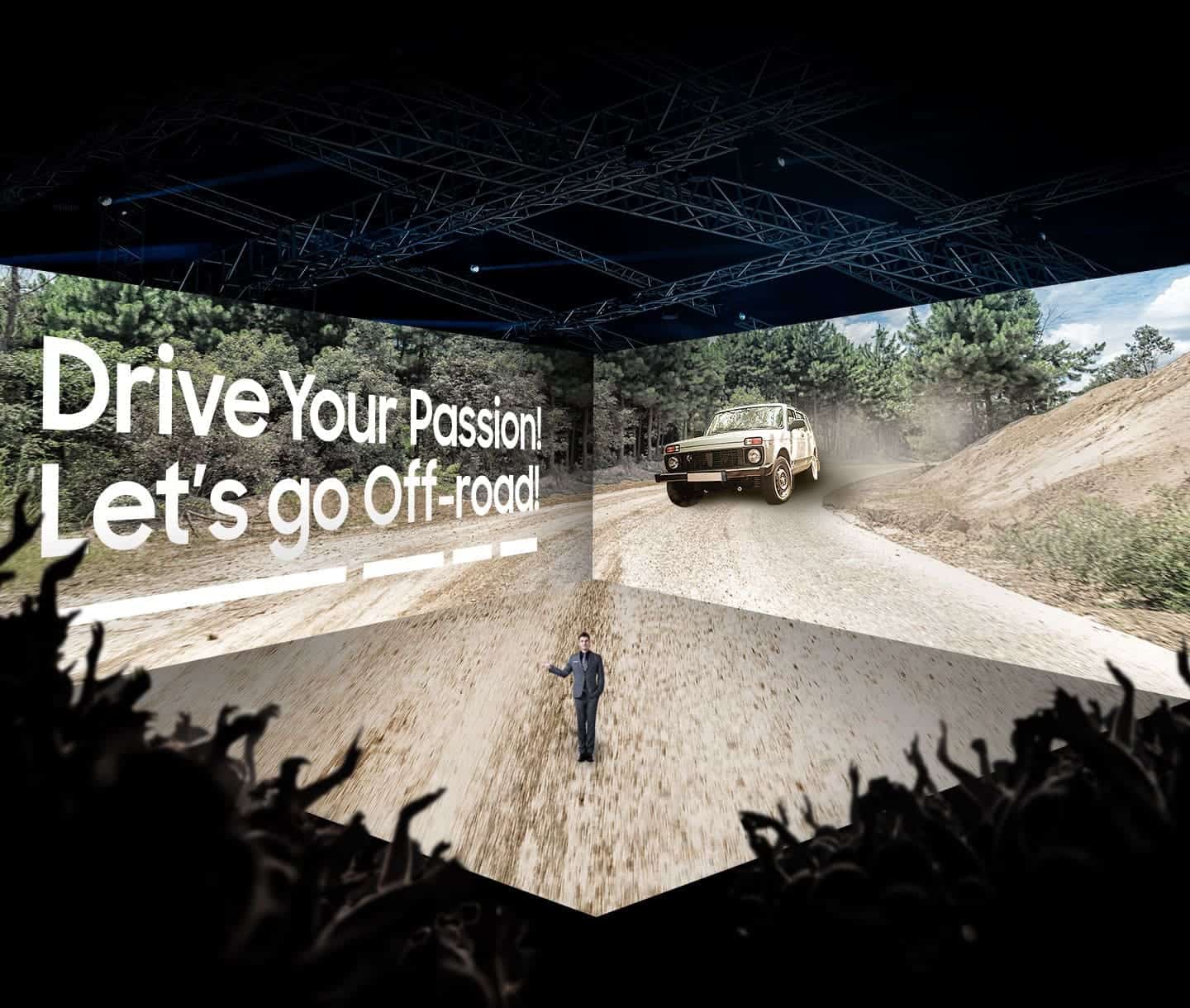 Real-time content delivery and rotation support
Samsung's VMR-I Series enables the delivery of real-time content with reduced frame latency, critical for live concerts and events. Free rotation of the display also helps to effortlessly create customized designs while ensuring content is played regardless of the layout, no matter how unique.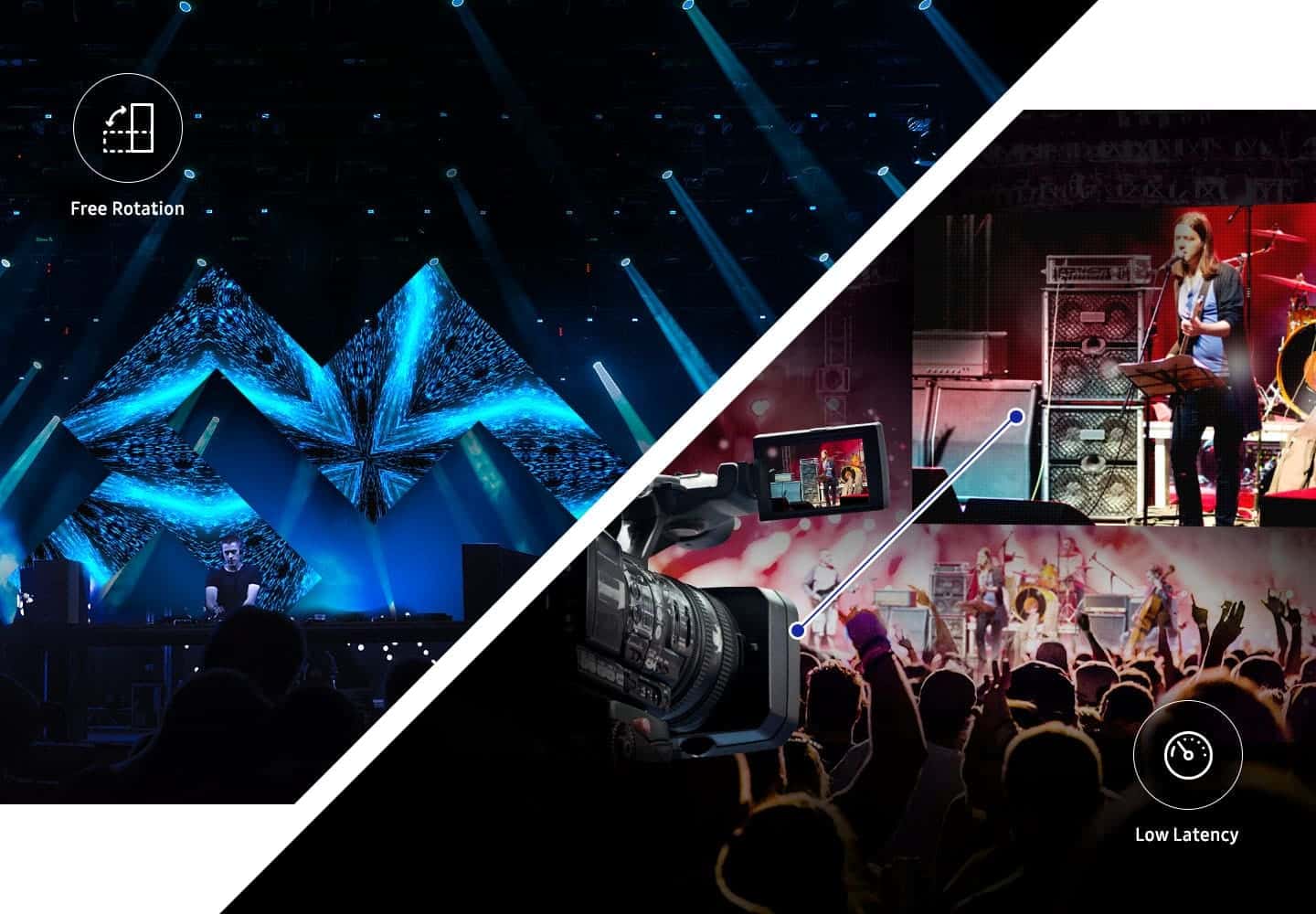 Supreme, smart image quality
18bit+ superior grayscale management and smart gamma correction solution empowers the VMR-I Series to deliver clean and impressive images even under low brightness. Supported by HDR10, the VMR-I Series produces brilliant content that enhances an immersive viewing experience.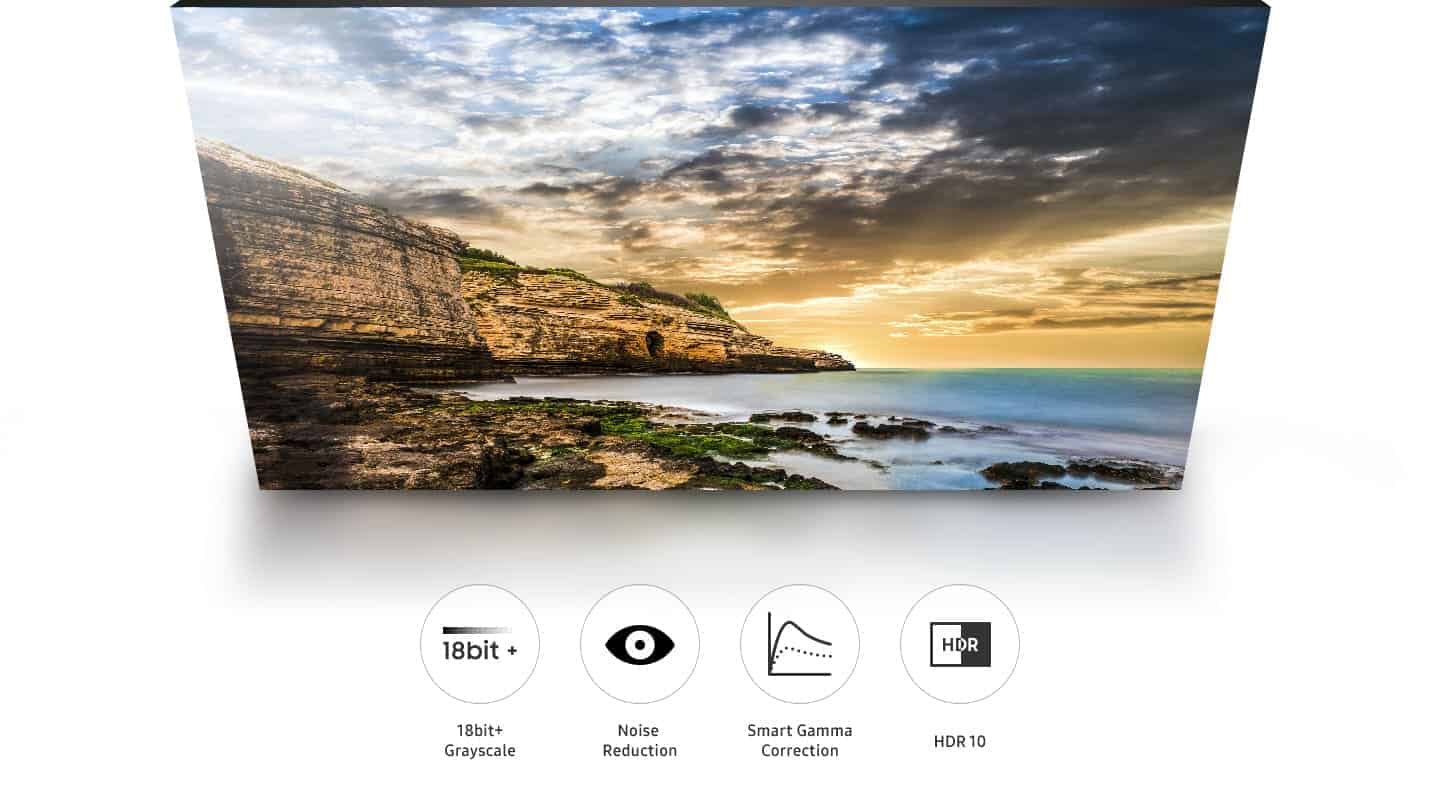 Effortless installation
Samsung's VMR-I Series provides simple, one-man installation through its self-locking capability, enabling fast setup of the solution. In addition, its edge protection design allows the cabinet to stand firmly on the ground by itself while avoiding any damage.
Innovative curved design
The VMR-I Series supports precise curvilinear installation with its smart angle lock allowing concave and convex design. Each perfect angle can quickly and easily be set, without spoiling the overall design that the user desires.
* The VM026R-I model does not provide smart angle locking capability.
Simple, practical maintenance
With all components being detachable from the power box to module, the VMR-I Series supports full front and rear service, making it the ideal solution where space might be limited. In addition, its cable-free design enables simple and convenient component management.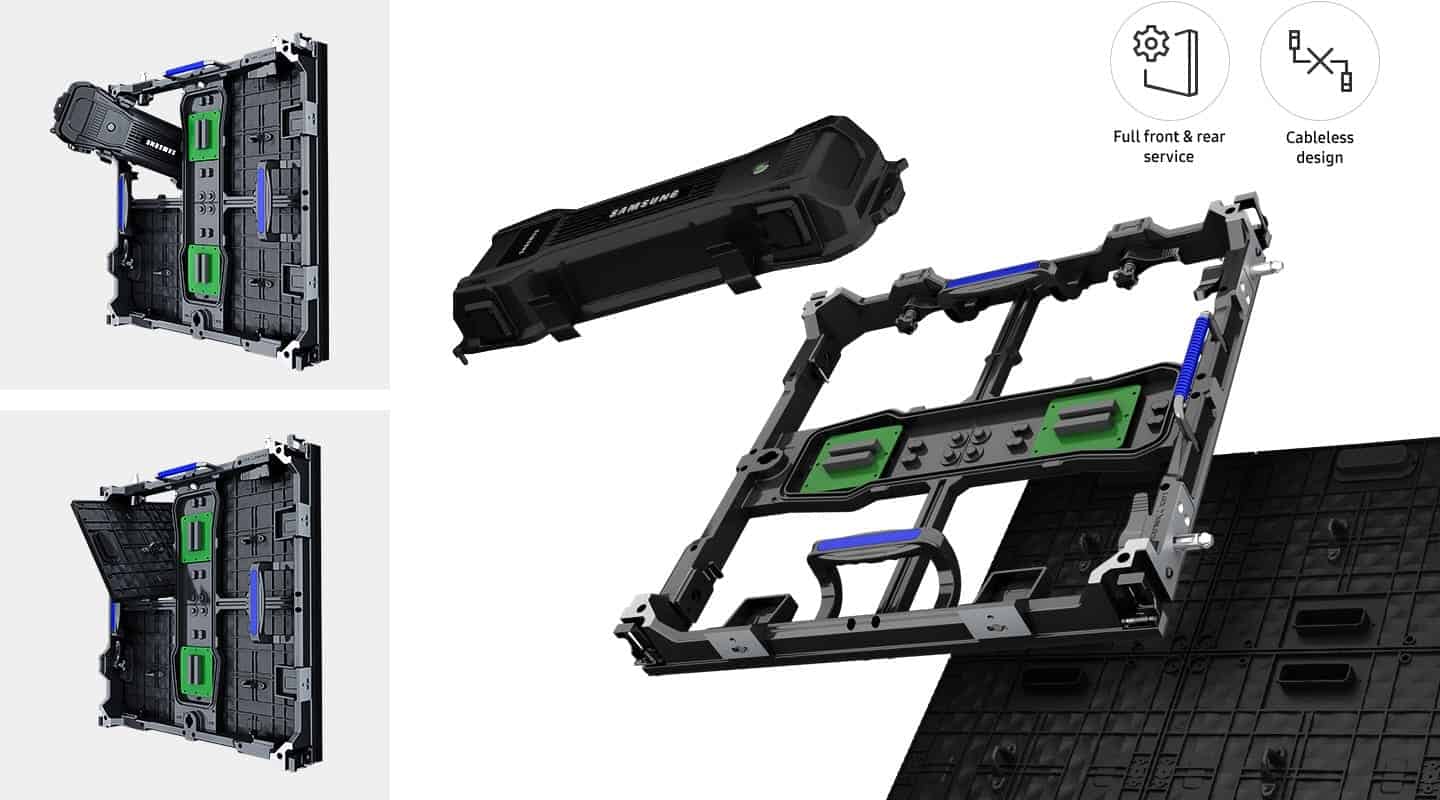 Designed for any installation style
The VMR-I Series is a perfect solution for a variety of installations at any event, from hanging to floor, to stacking. Multiple accessories are provided to help the fast and easy setup of displays across a versatile range of environments.