Features
Perimeter outdoor LED displays sweep the competition
Samsung's VRR Series is the perfect sports stadium display, offering brilliant LED picture quality to captivate audiences and a 3840Hz refresh-rate optimal for live broadcast cameras. The VRR series also protects players from collision impact with a soft rubber top-cushion and louver lining.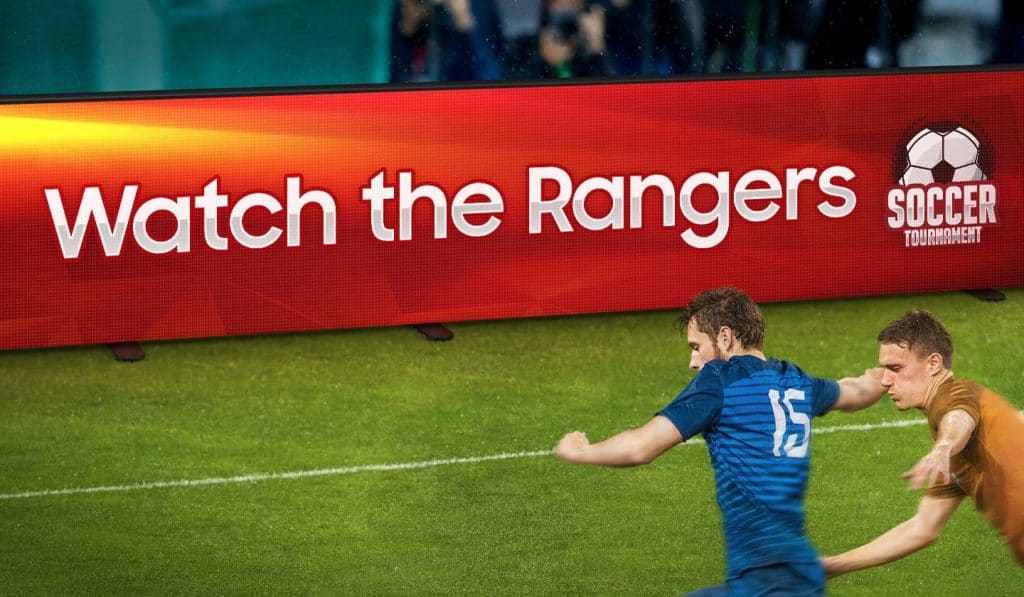 Clear picture quality for improved viewing on and off the field
The VRR Series delivers brightness levels up to 6,000nits and an ultra-wide viewing angle to give spectators, in the stadium or at home, a clear and visible picture in any weather condition, day and night. The high 3840Hz refresh rate prevents distortion and waves, ideal for live broadcast cameras.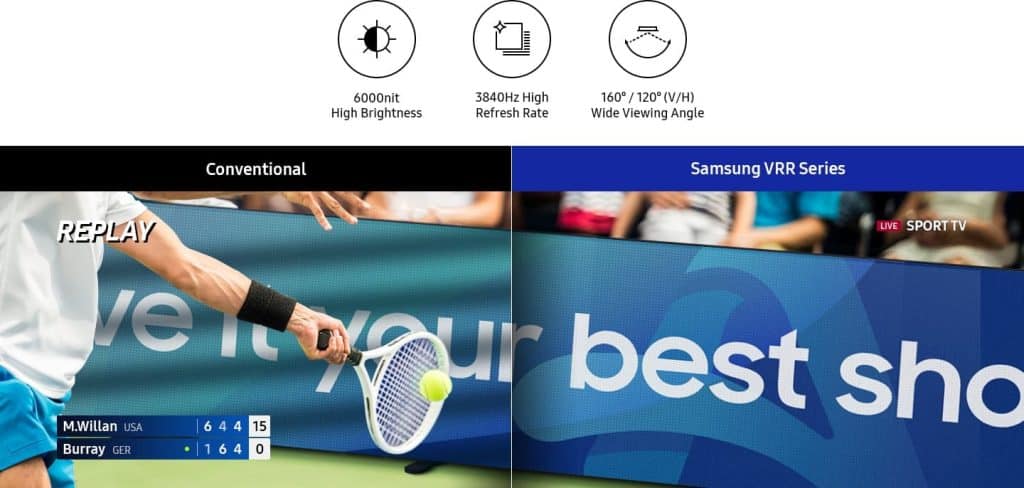 Soft design with player safety in mind
Samsung's VRR Series is designed to protect players from the impact of collision against the perimeter with a soft rubber top-cushion, while the rubber louver lining braces the LED diodes to withstand accidental contact by a player or a stray ball to ensure durable and continuous performance.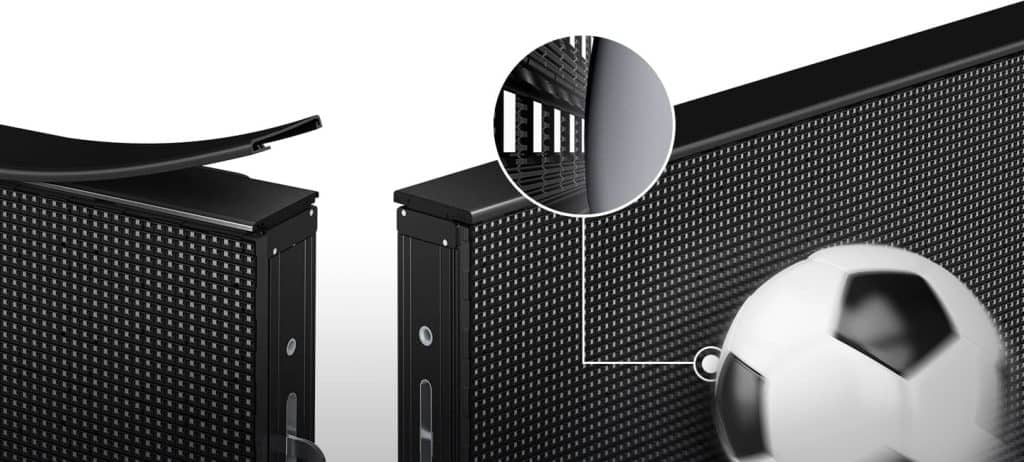 Weather-resistant displays for durability on the field
Samsung's VRR Series is IP65/65 validated as dust-and water-proof, making it a durable outdoor display. Its 2-in-1 outdoor cable that handles data signal and power, premium outdoor LED diodes and UV-resistant paint to help it perform impeccably in all conditions.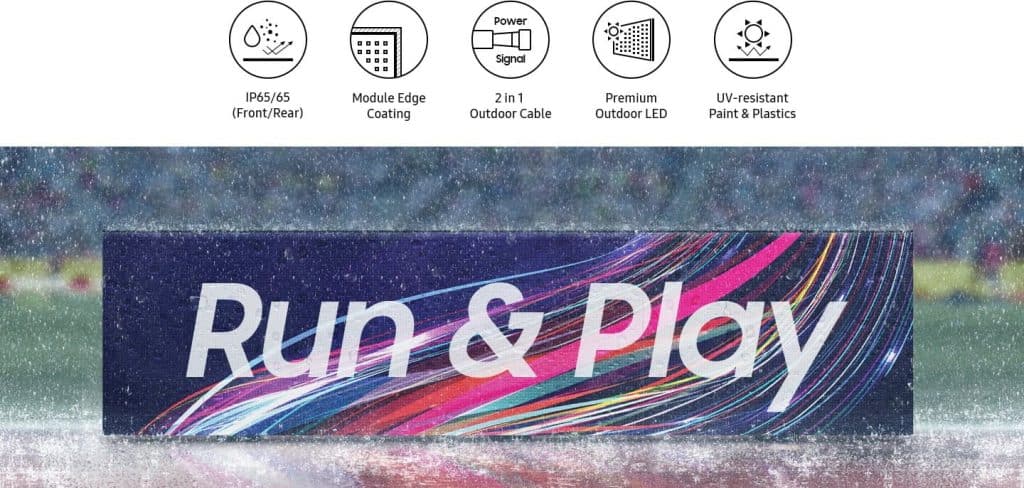 Enhanced safety with image interruption prevention
Every VRR Series panel is built with meticulous attention to safety standards and contains individual circuit breakers to manage power currents and prevent over-voltage. This design helps contain a split picture incident to a single panel without interrupting the image in the rest of the displays.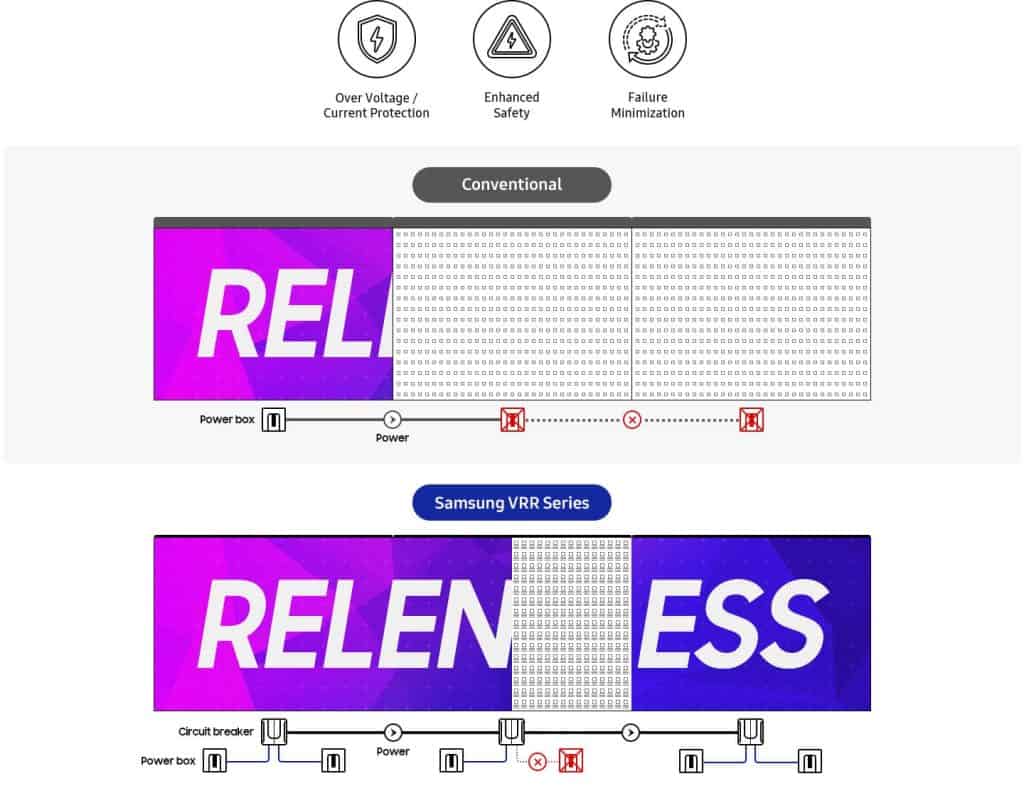 Flexible design options to fit venue needs
Samsung's VRR Series doesn't limit displays to horizontal installation, but also offers vertical, stacked installation options. The LED panels include 4 levers in each cabinet for easy stacking assembly that provide greater customization to suit different venue needs.