Features
Revitalise Outdoor Engagement through Consistent and Reliable LED Content
As more businesses turn to LED signage to distinguish themselves in crowded settings, Samsung's XAF Series displays bring the power and impact of LED outdoors. The XAF Series displays are engineered to deliver essential business content to external audiences regardless of surrounding environmental or lighting conditions, and are durably designed to perform over extended periods of use. The result is an all-encompassing outdoor signage solution that helps businesses achieve their goals and broaden their exposure without incurring substantial costs.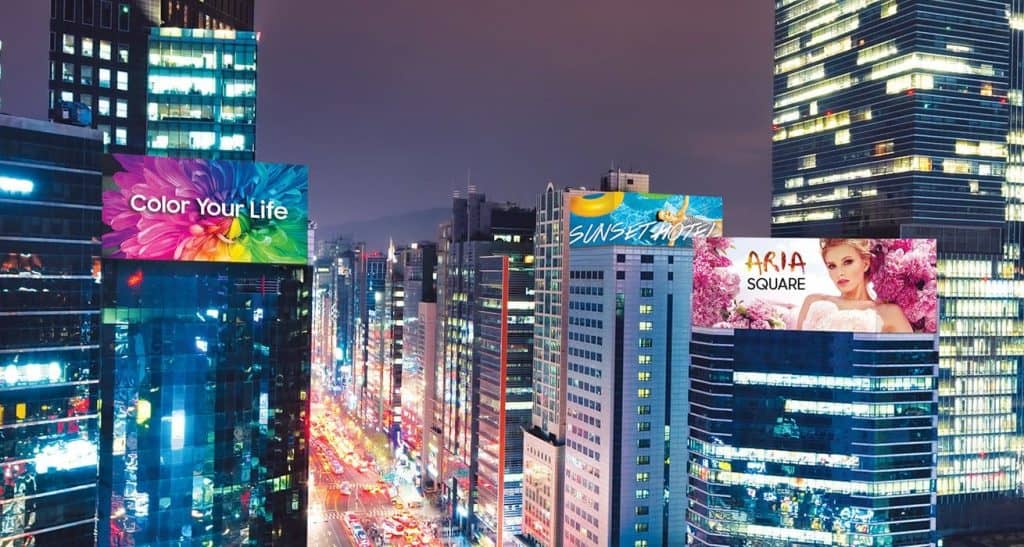 A Clear and Consistent Picture
Regardless of surrounding weather or lighting conditions, the XAF Series delivers featured content at optimal visibility and uniformity. Through a high 2,400 Hz. refresh rate*, the displays can stream videos without distortion or interruption. The XAF Series' design also deters light interference and maintains uniform, 6,300nit brightness at all times.
* Note: Each XAF Series display's brightness and refresh rate will vary depending on pixel pitch composition.
An Environmentally-Stable Design
Samsung's XAF Series displays undergo strict pre-deployment maintenance to ensure continuous performance and quality even when exposed to water, dust and other outdoor elements. This includes Ingress Protection (IP) validation that confirms excellent defense for both the front (IP65 certified) and back (IP45 certified) sides of the display. Operators in turn can feel confident that their displays will operate regardless of the environment.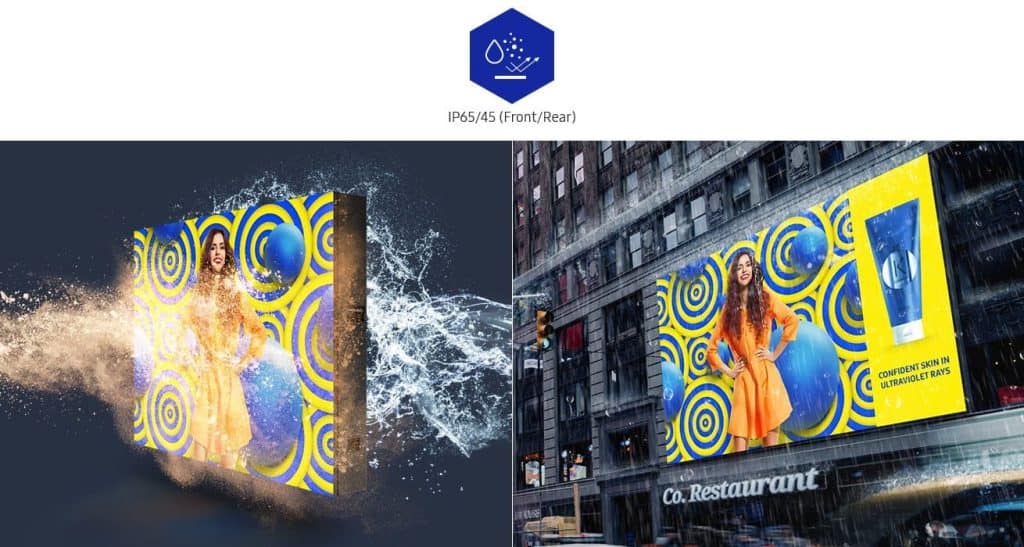 A Durable and Reliable Outdoor Alternative
Rigorous environmental testing validates the XAF Series' ability to withstand exposure to a variety of natural and unintentional scenarios. This includes exposure to high-temperature, high-humidity and salt spray corrosion chambers that mirror wide-ranging weather conditions, package vibration and drop testing to enhance stability during shipping. Additionally, a reinforced design, including corrosion-proof painting and anti-UV, deformation-proof housing, extends the XAF Series' shelf life.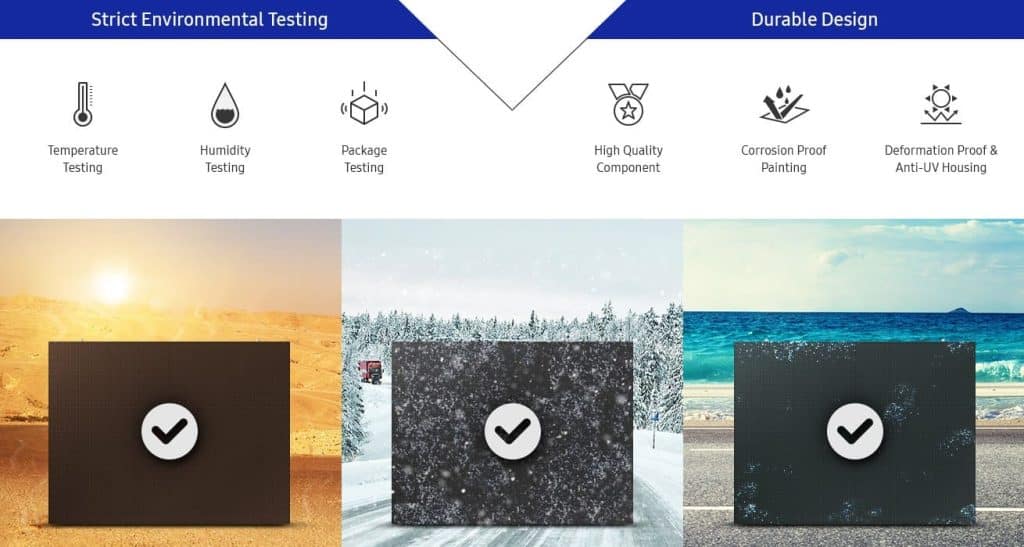 A Safer and More Secure Operation
Each XAF Series display is built with meticulous attention to safety, and Samsung takes numerous precautions to protect both users and the display itself. Integrated over-voltage protection mechanisms safeguard the display from electrical surges and lightning exposure, while a complementary circuit breaker shields the internal circuit from excess currents. For added defense, the XAF Series displays undergo certification testing to validate each component's electromagnetic compatibility.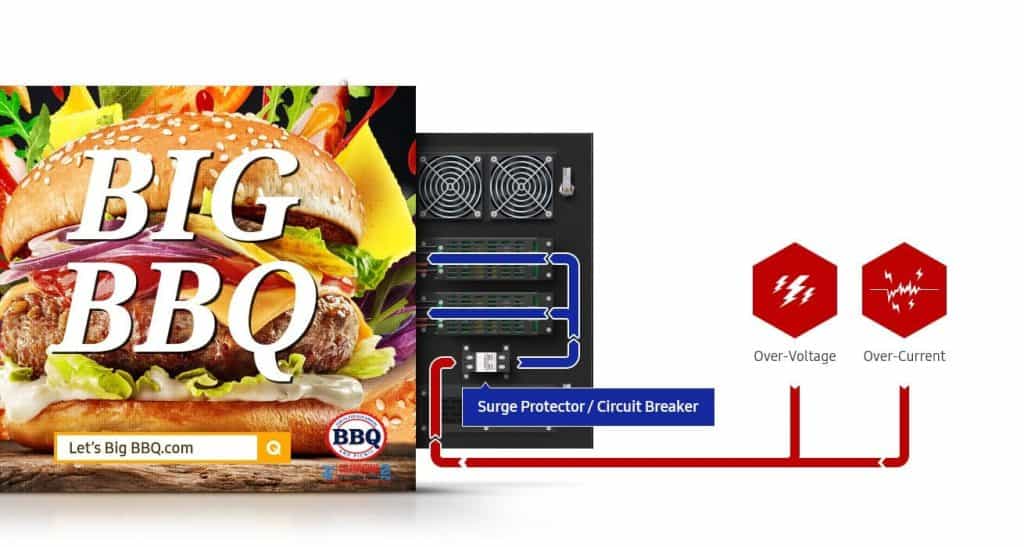 A Comprehensive Signage Management Process
From planning through installation, Samsung's dedicated service team guarantees a seamless, all-encompassing signage management process that saves valuable time and money. Our signage experts design and configure customized displays that suit our customers' unique outdoor operations. Proactive, round-the-clock service also helps alleviate problems and prevent disruptions that can hinder customer engagement.