Features
Superior Image Quality
Samsung's IPS Series LED signage delivers excellent image quality guaranteed to capture audience eyes even in potentially busy settings. The displays pair a premium diode composition with advanced video processing technologies to produce an ultra-high 49,920 Hz.* refresh rate far surpassing that of standard LED signage. As a result, videos can stream on the displays smoothly and without distortion or interruption. The IPS Series also is equipped to deter light interference and reflection, and produce crisp and clear images at elevated brightness levels.
* Refer to specifications for details as refresh rate can differ by models.

Specialized Color Tuning
Samsung's two-step calibration process ensures that IPS Series content is delivered with accurate and consistent color quality. First, display maintenance teams close color distortion gaps by tuning pixels to the lowest possible brightness level. Next, each pixel undergoes LED voltage adjustment that creates perfect color uniformity as brightness settings increase. By achieving the correct color tones, this thorough calibration process produces high-quality imagery with optimal color integrity.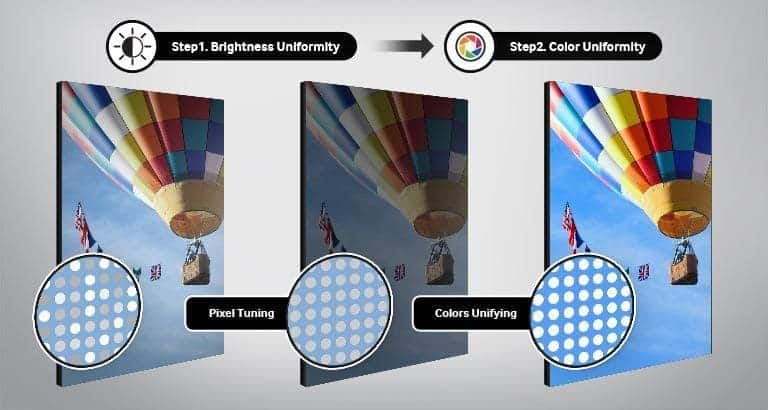 End-to-end Project Management
During each installation, Samsung provides a centralized customer support center that remedies and prevents common LED signage performance challenges. A dedicated expert engages with customers during all six stages of the implementation process (Planning, Consulting, Designing and Producing, Shipping, Installing and Maintenance) to answer questions and ensure that all displays are running to their fullest potential. This proactive, involved approach not only saves customers time and money, but identifies and alleviates problems faster and with less effort required.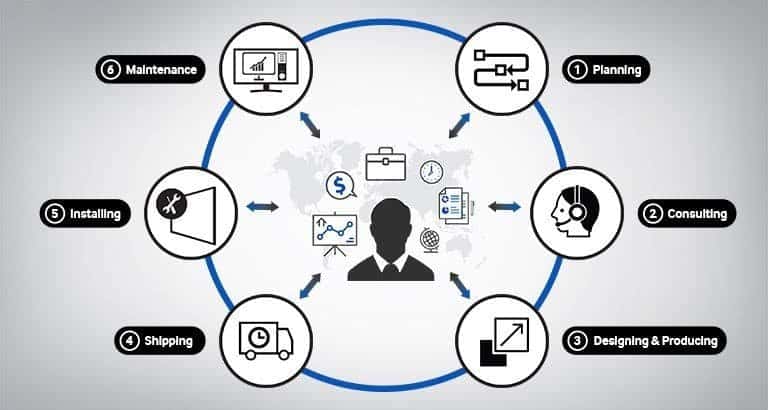 Proactive Error Resolution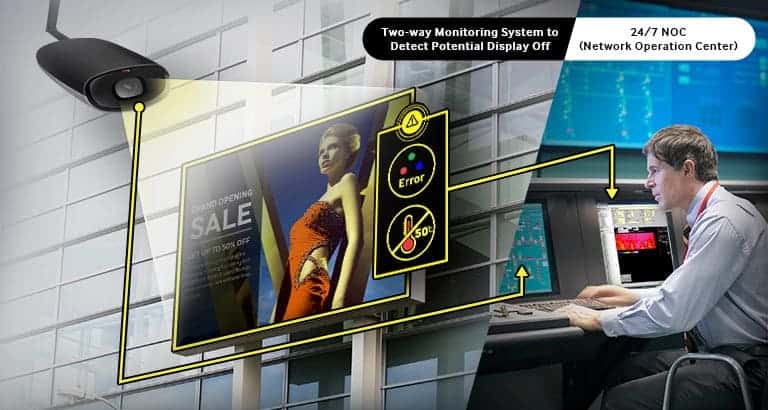 To further empower the ongoing project management process, each IPS Series signage includes a host of technologies designed to identify common LED display performance problems. A two-way monitoring system notifies engineers at Samsung's Network Operating Center (NOC) of potential "display off" errors. Concurrently, a series of webcams and monitoring systems located throughout each display detects color and temperature discrepancies and LED dot errors. Once received, the NOC team proactively notifies and works with customers to address such issues that can impede seamless content delivery.