Features
Brilliant, bright display in any conditions
Samsung's VMR-O Series provides the ultimate solution for any type of corporate or entertainment event. Easy installation and maintenance, high durability and the ability to support various installation types, the VMR-O Series is a reliable and efficient solution for any outdoor environment.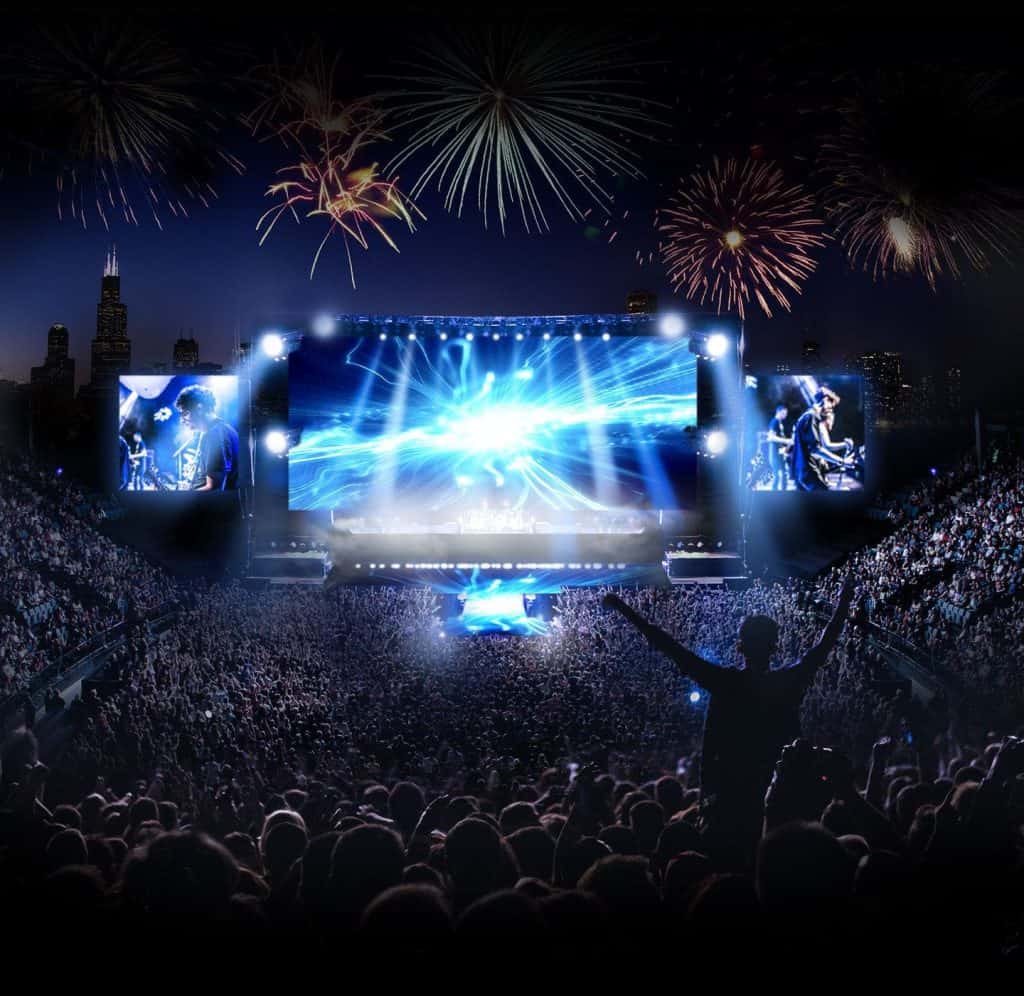 Brilliant, bright display in any conditions
The VMR-O Series supports 4500nit high brightness and a 3840Hz high refresh rate, delivering brilliant image quality regardless of weather or lighting. Both at the event and watching from home, the display prevents distortion or interruption, creating an immersive viewing experience.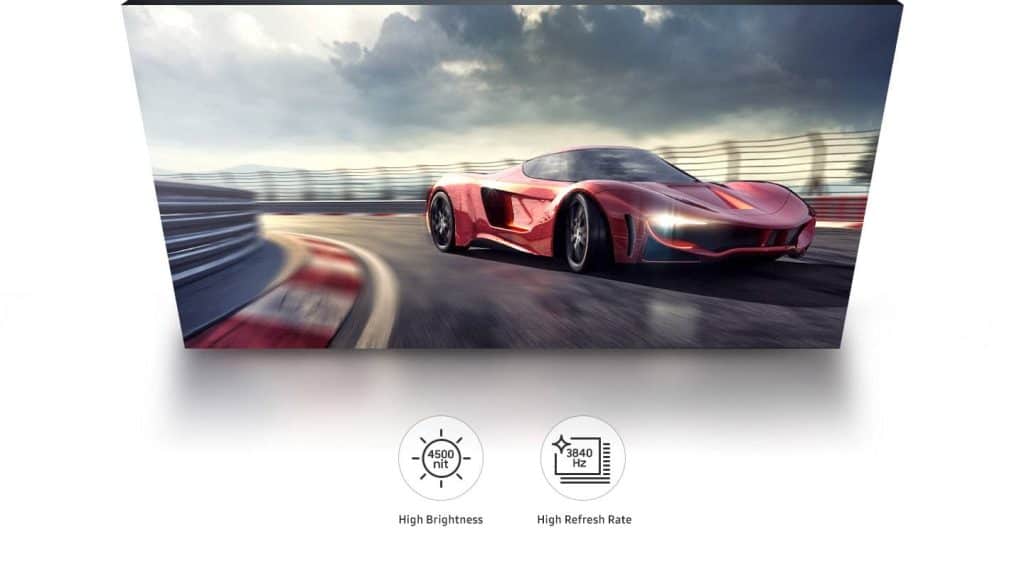 Optimum performance in any environment
All components undergo strict testing to ensure optimum performance at all times. The VMR-O Series has full outdoor IP65/65 validated design, protecting it against water, dust and all outdoor elements, ensuring continuous operation regardless of the environment.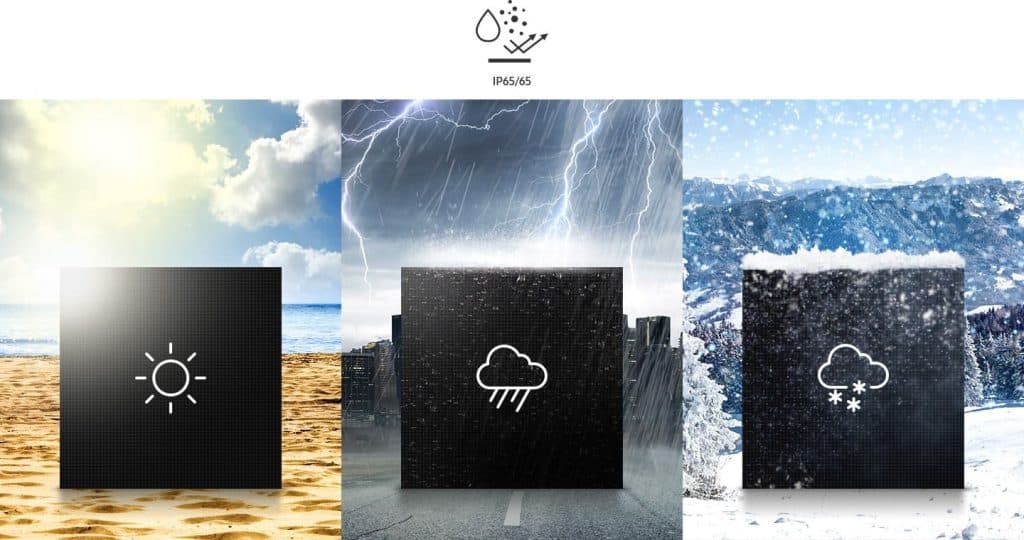 Effortless installation
Samsung's VMR-O Series provides simple, one-man installation through its self-locking capability, enabling fast setup of the solution. In addition, its edge protection design allows the cabinet to stand firmly on the ground by itself while avoiding any damage.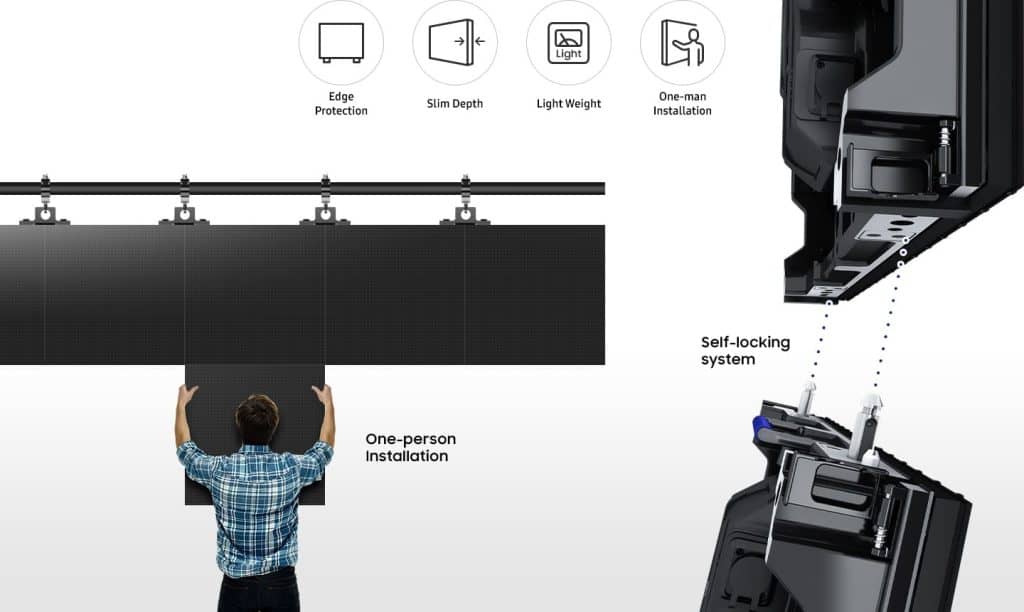 Simple, practical maintenance
With all components being detachable from the power box to module, the VMR-O Series supports full front and rear service, making it the ideal solution where space might be limited. In addition, its cable-free design enables simple and convenient component management.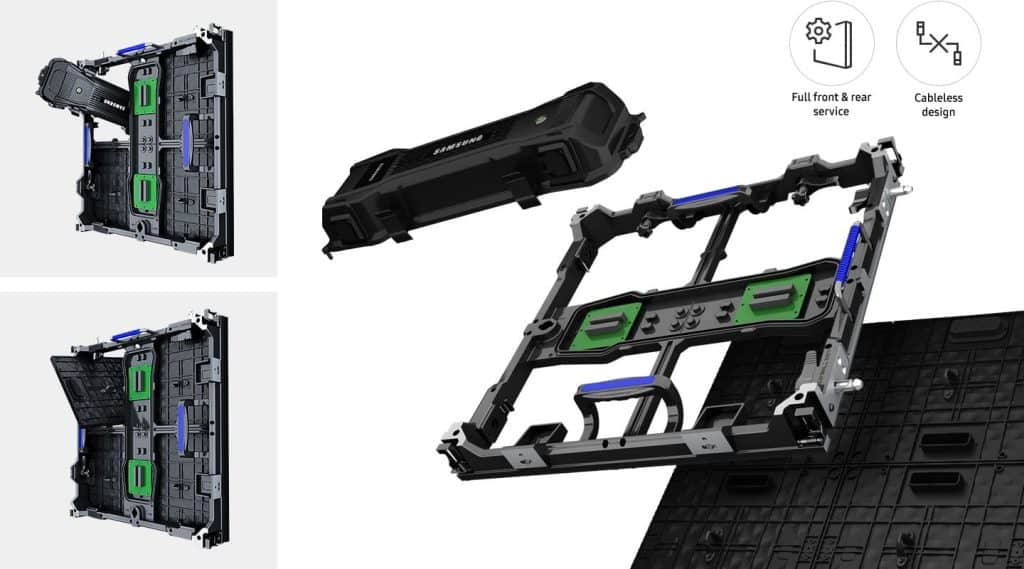 Designed for any installation style
The VMR-O Series is a perfect solution for a variety of installations at any event, from hanging to floor, to stacking. Multiple accessories are provided to help the fast and easy setup of displays across a versatile range of environments.