Features
Revitalise outdoor engagement
The XAT series is engineered to deliver essential business content to audiences outside, regardless of surrounding environmental conditions. An all-encompassing outdoor signage solution will help businesses achieve their goals and broaden their exposure without incurring substantial costs.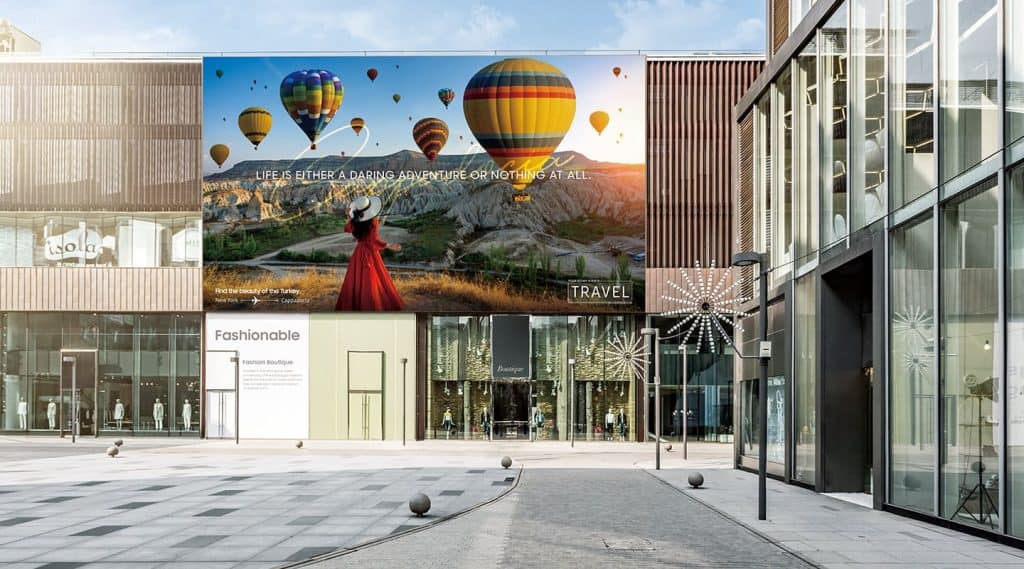 Clear, consistent picture
Regardless of surrounding weather or lighting, XAT series delivers content at optimal visibility and uniformity. These displays can stream videos without distortion or interruption through a high refresh rate, and deter light interference by maintaining a uniform, high brightness at all times.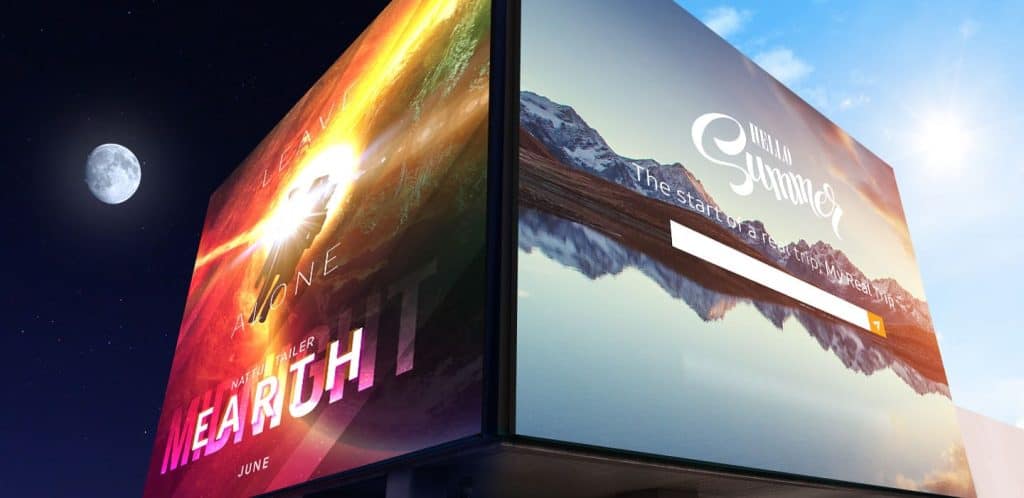 Durable in outdoor environments
The XAT series ensures ongoing performance when exposed to high temperature, high-humidity and a variety of natural and unintentional scenarios. This includes IP validation that guarantees excellent defense for both front (IP65 certified) and back (IP65 certified) sides of the display.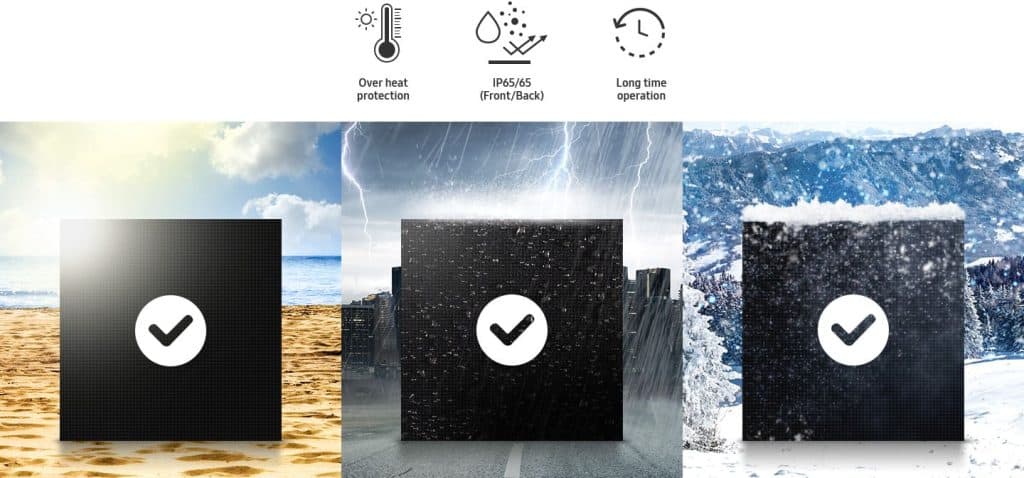 User-friendly design
The XAT series is designed to reinforce users' convenience. The concealed handles allow for easy transportation and space efficiency. 'Plug-and-play' connectors at the bottom of the cabinet can save wiring time and dustproof brim design prevents the entry of dust inside of the cabinet.
Effortless set-up and maintenance
A slim, lightweight cabinet and one-touch cabling saves cost and time during installation. In addition, both front and rear service capability allows for space-saving installation and easy maintenance.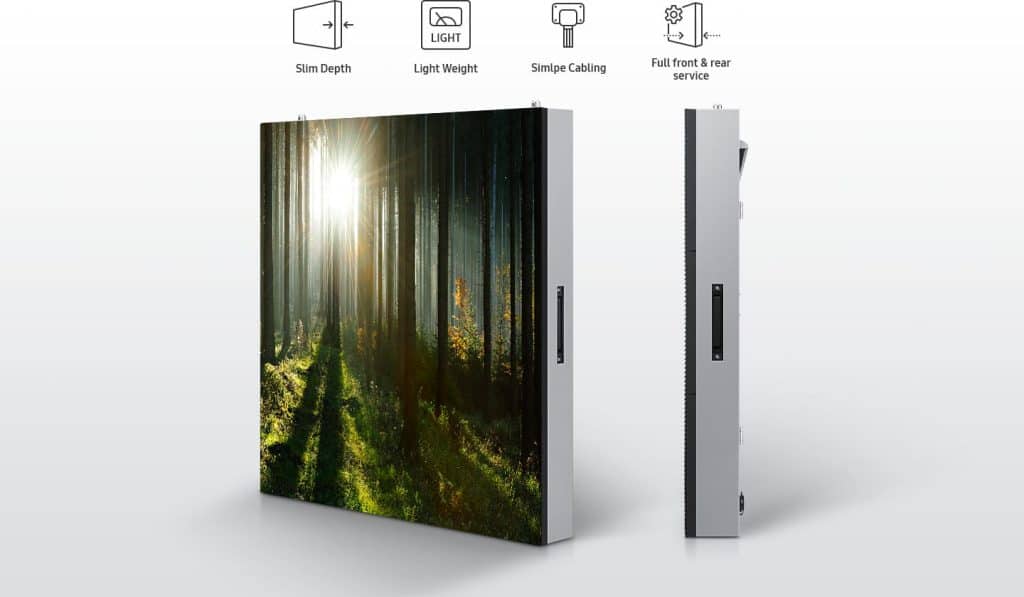 Safe and stable operation
The XAT series is built with meticulous attention to safety. An integrated circuit breaker ensures absolute protection from short circuit, over-voltage or over-current. This type of safeguard prevents the displays from suffering future damage.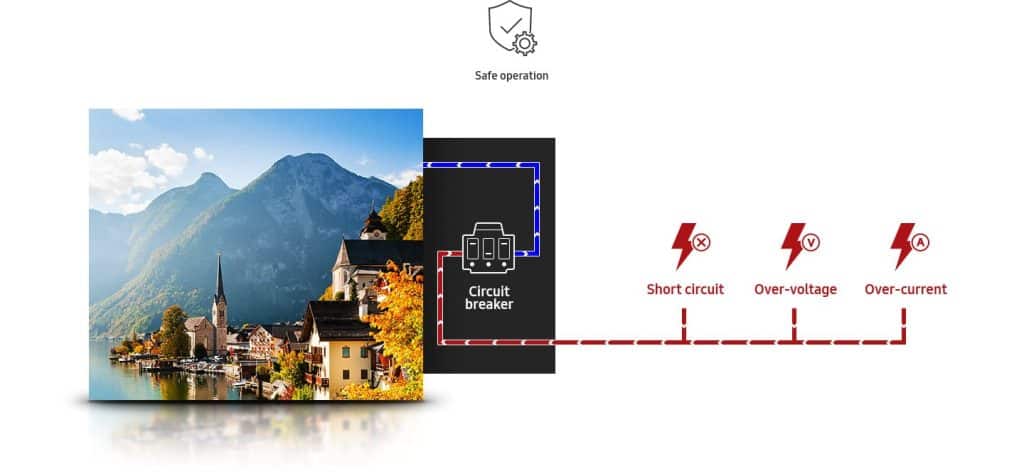 Comprehensive management
From planning to after-installation maintenance, Samsung guarantees a seamless signage management process that saves valuable time and money. Our experts design and configure displays that suit customers' needs and round-the-clock service helps alleviate problems and prevent any disruptions.