Features
Completely captivating.
Fully flexible.
LED signage has become an increasingly popular tool for businesses to deliver compelling messages to customers. Samsung's IFR series combines best-in-class LED picture quality, flexible design options and efficient operation in any environment.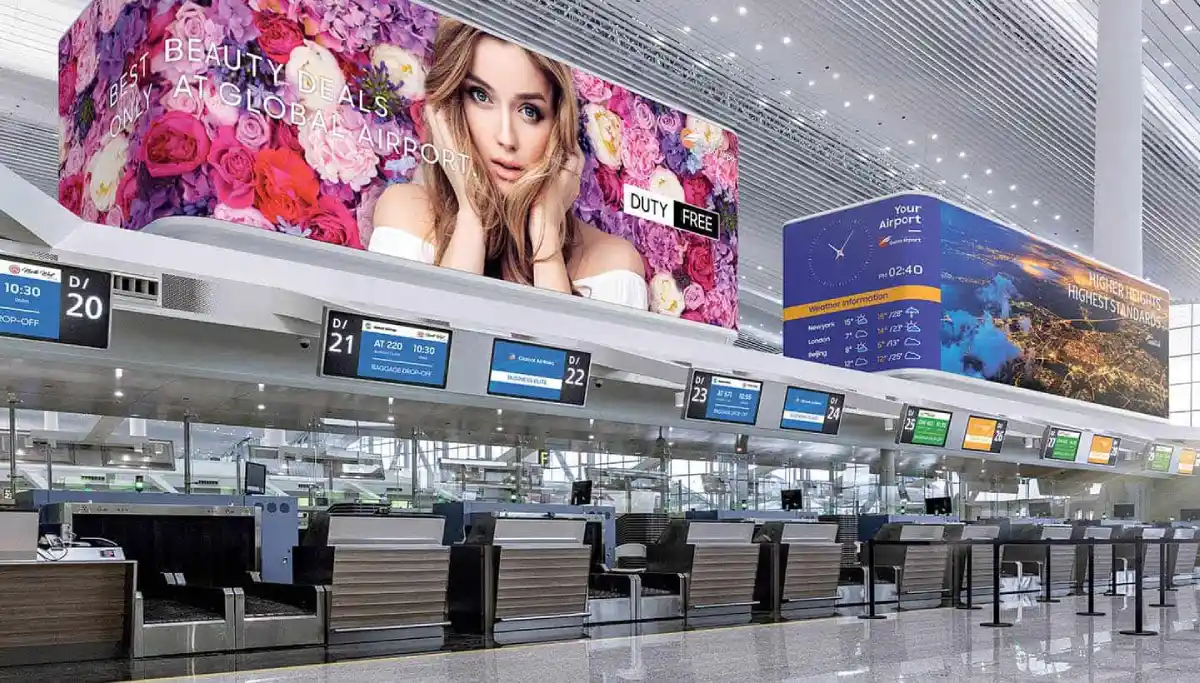 Best-in-class LED picture quality
Drawing on Samsung's industry leadership experience and years of innovation in visual display technology, the displays produce images with vivid color expression, reduced noise and a full range of grays and blacks. Experience best-in-class LED picture quality with the latest display technologies. Now you can enjoy high-contrast images and vibrant colors that come to life on the big screen. Plus, advanced features such as local dimming, HDR support, and a wide color gamut ensure a more lifelike viewing experience than ever before. Get the ultimate visual experience with best-in-class LED picture quality!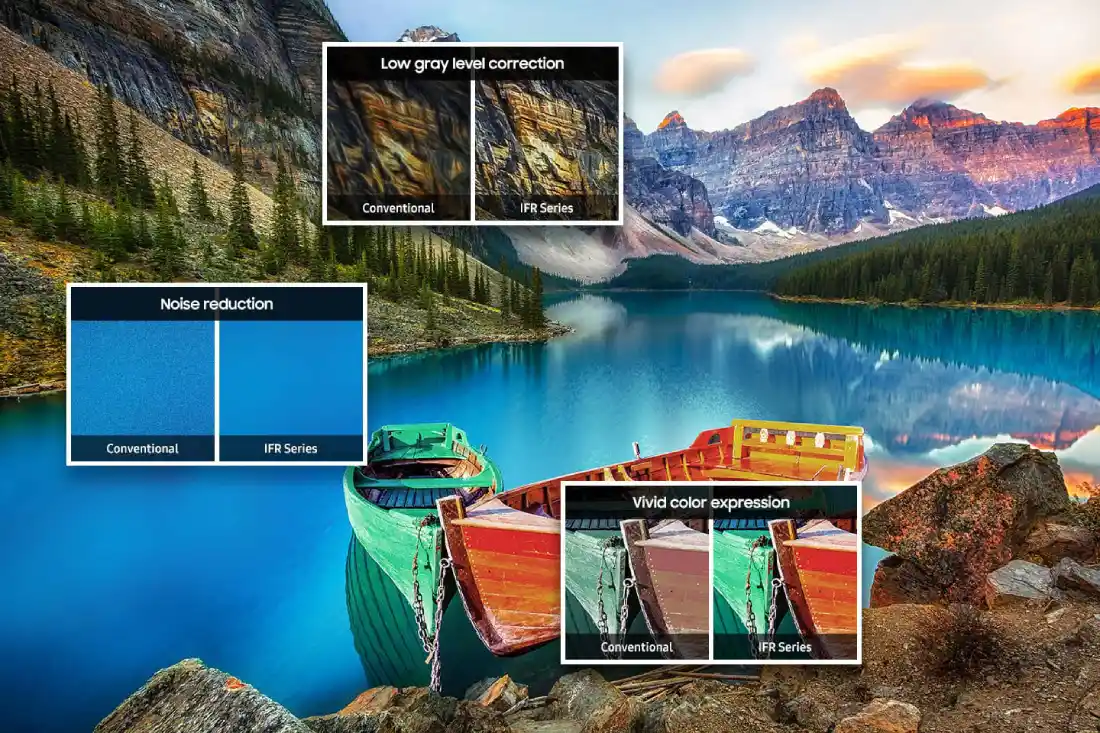 Clearly refined visuals
LED HDR turns any content into HDR-level without requiring special metadata. Dynamic Peaking and Inverse Tone Mapping enhance content to optimum brightness levels while avoiding glare, and Color Mapping ensures an accurate color presentation.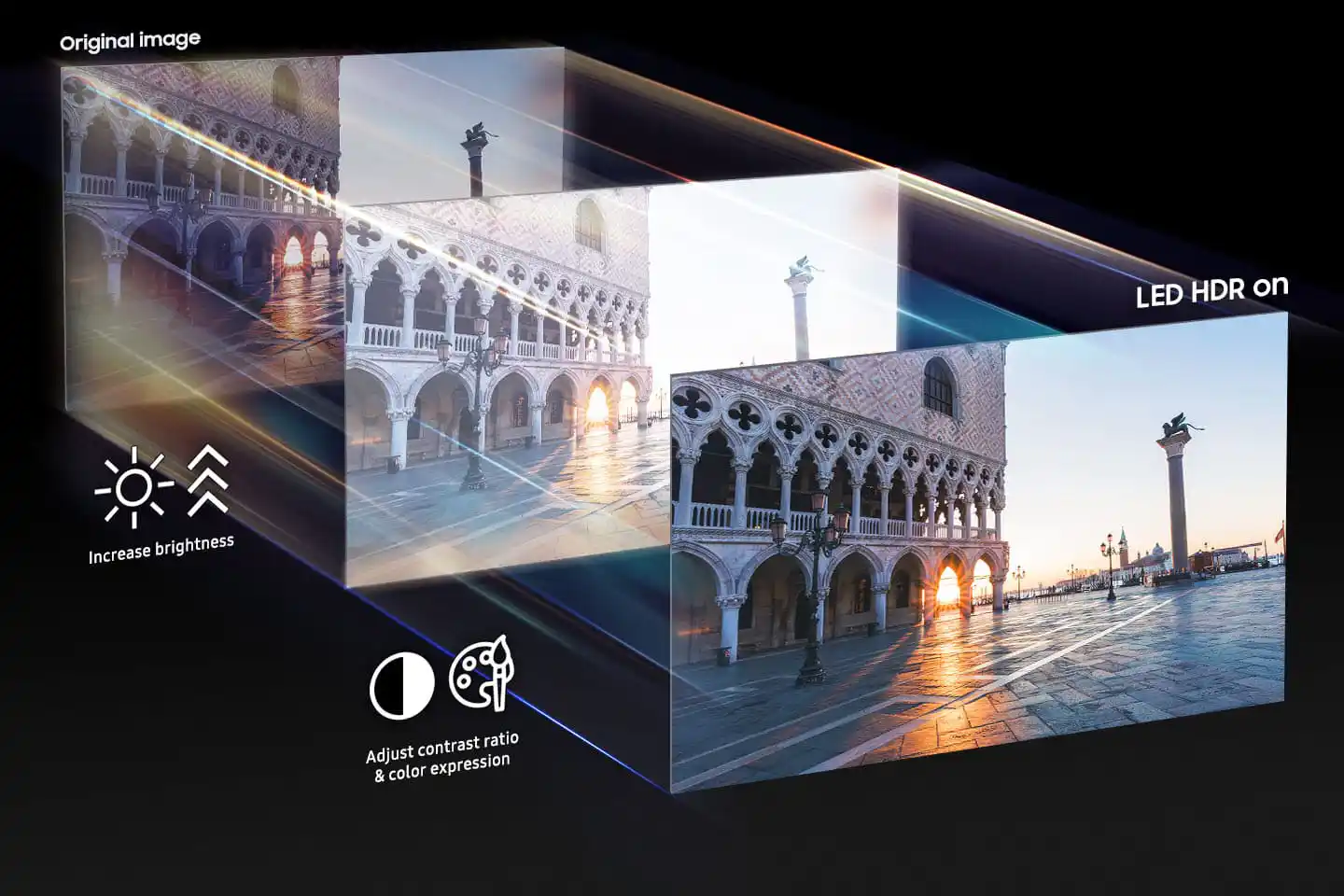 Pin-sharp clarity, bright or dark
Discover the true beauty no matter how bright or dark a scene is. The IFR series supports HDR10+ which optimizes brightness and contrast ratio scene-by-scene to ensure each frame looks exactly as intended.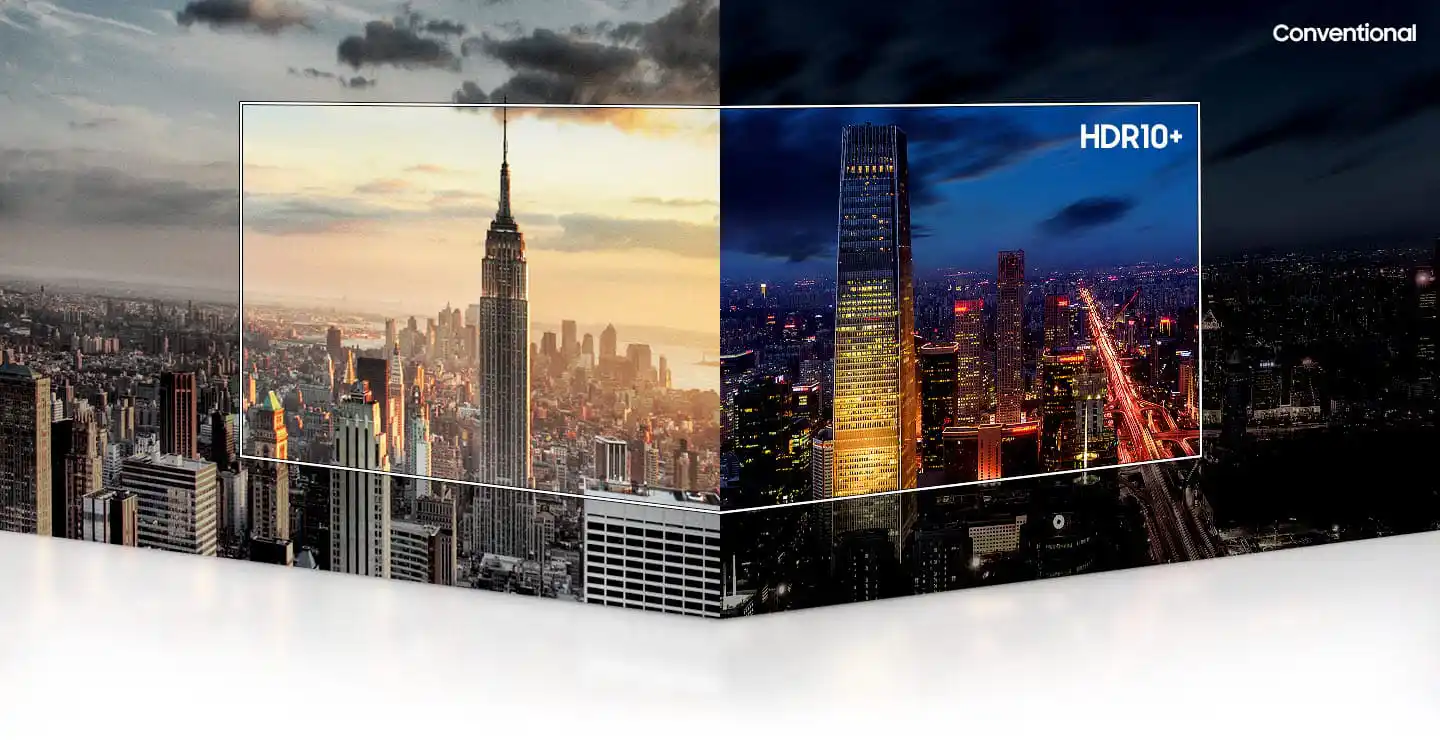 HDR experience in large scale
With Multi-link HDR technology, IFR series delivers more impactful content than ever before, providing HDR quality content up to 8K resolution. Multi-link HDR turns any content into HDR-level and is a flexible solution that can be applied to various layouts and screen sizes with less cabling.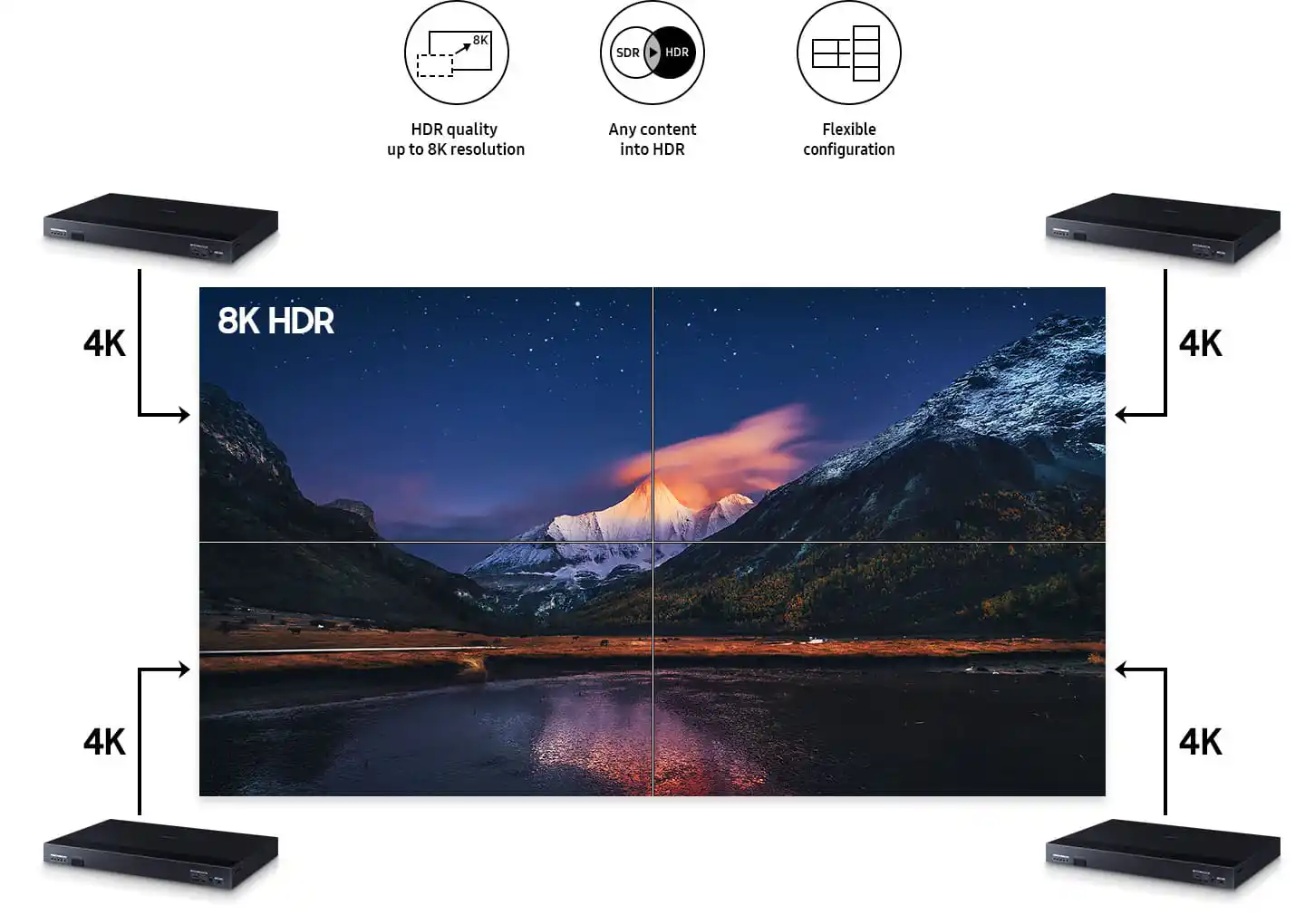 Flexible design for any location
IFR series features two cabinet types of differing sizes to provide more flexibility in design. With the support of portrait, landscape, curved, and L-shaped installations, businesses can have ultimate control to create the ideal display for their space.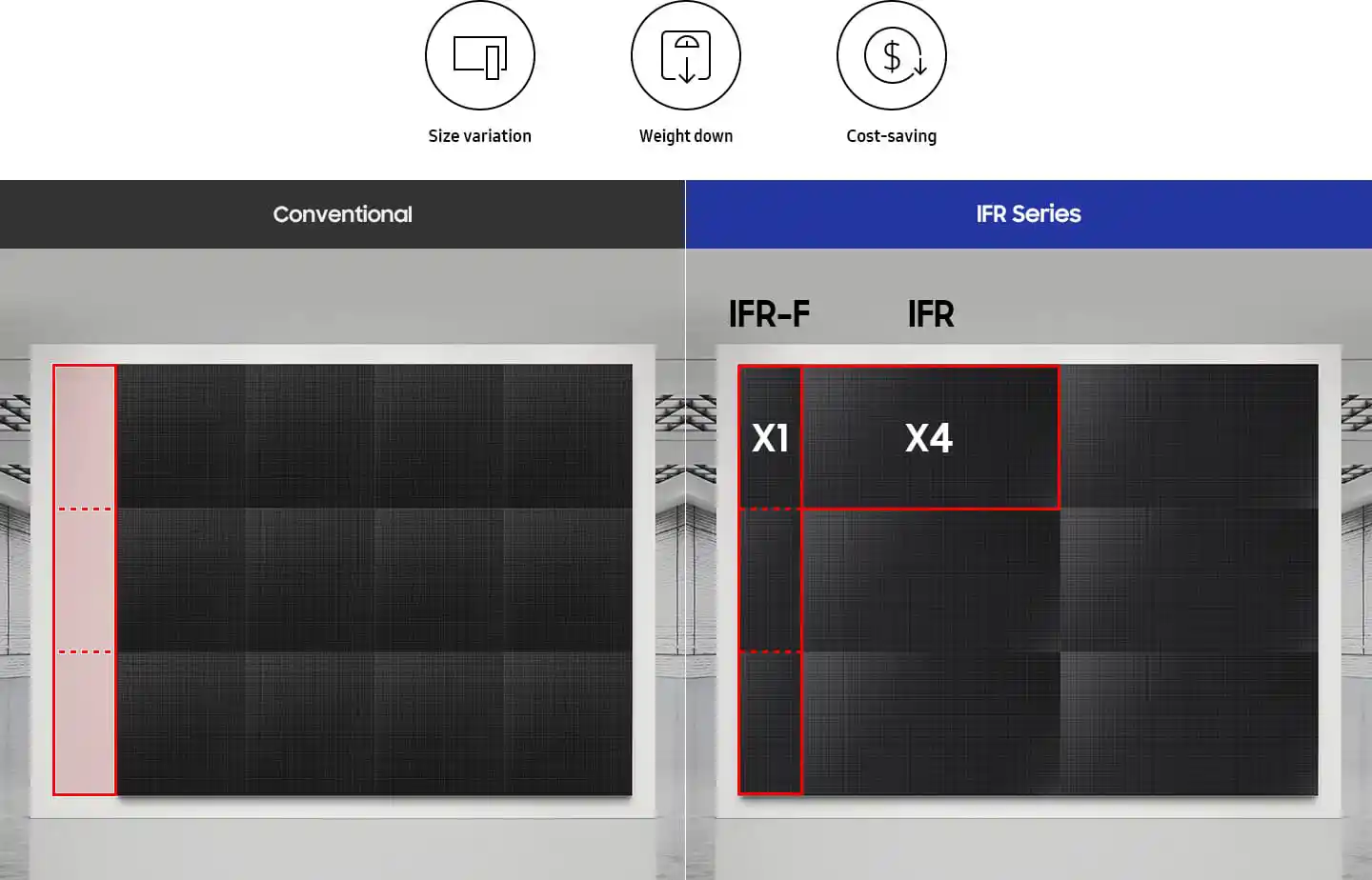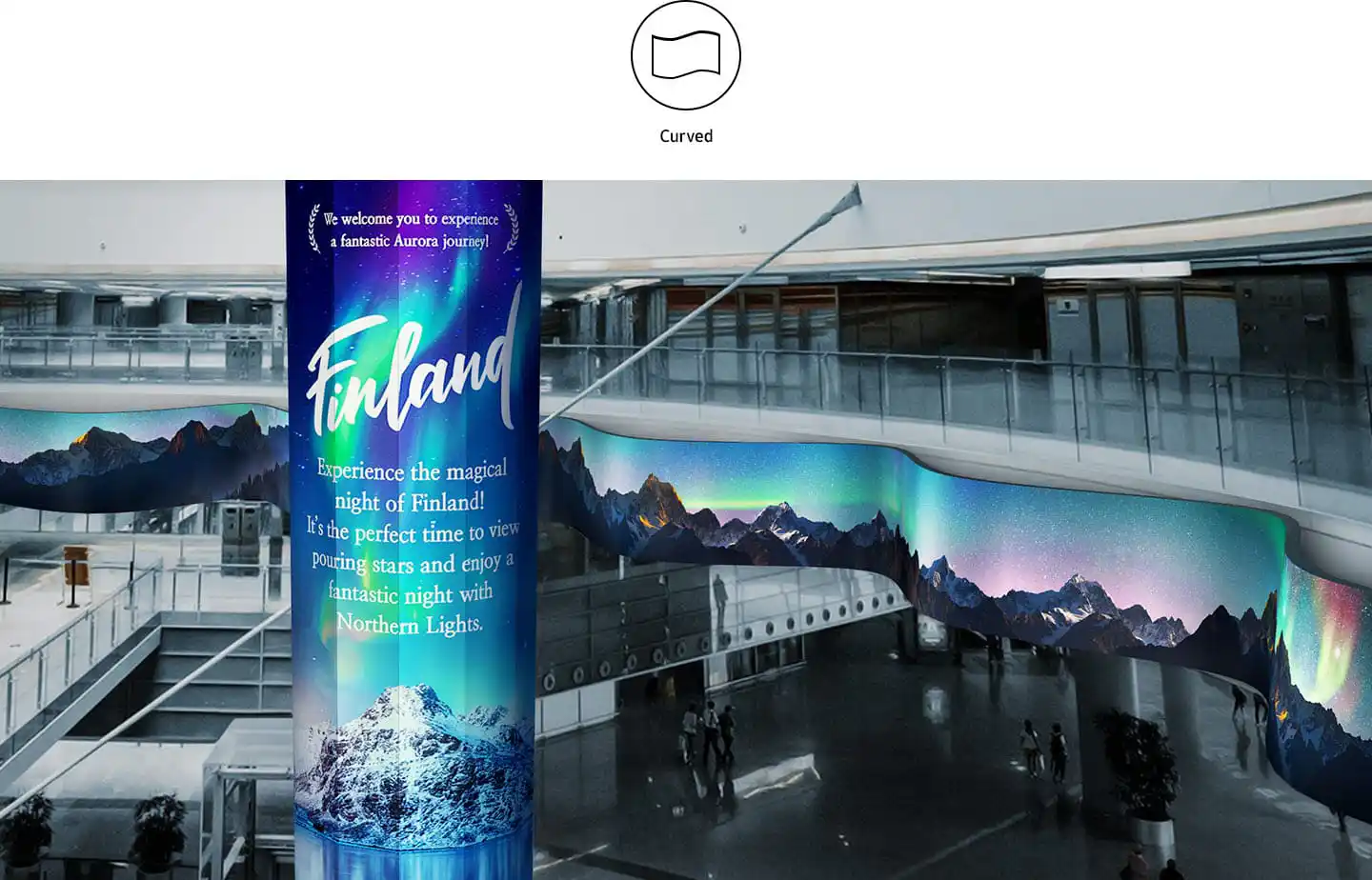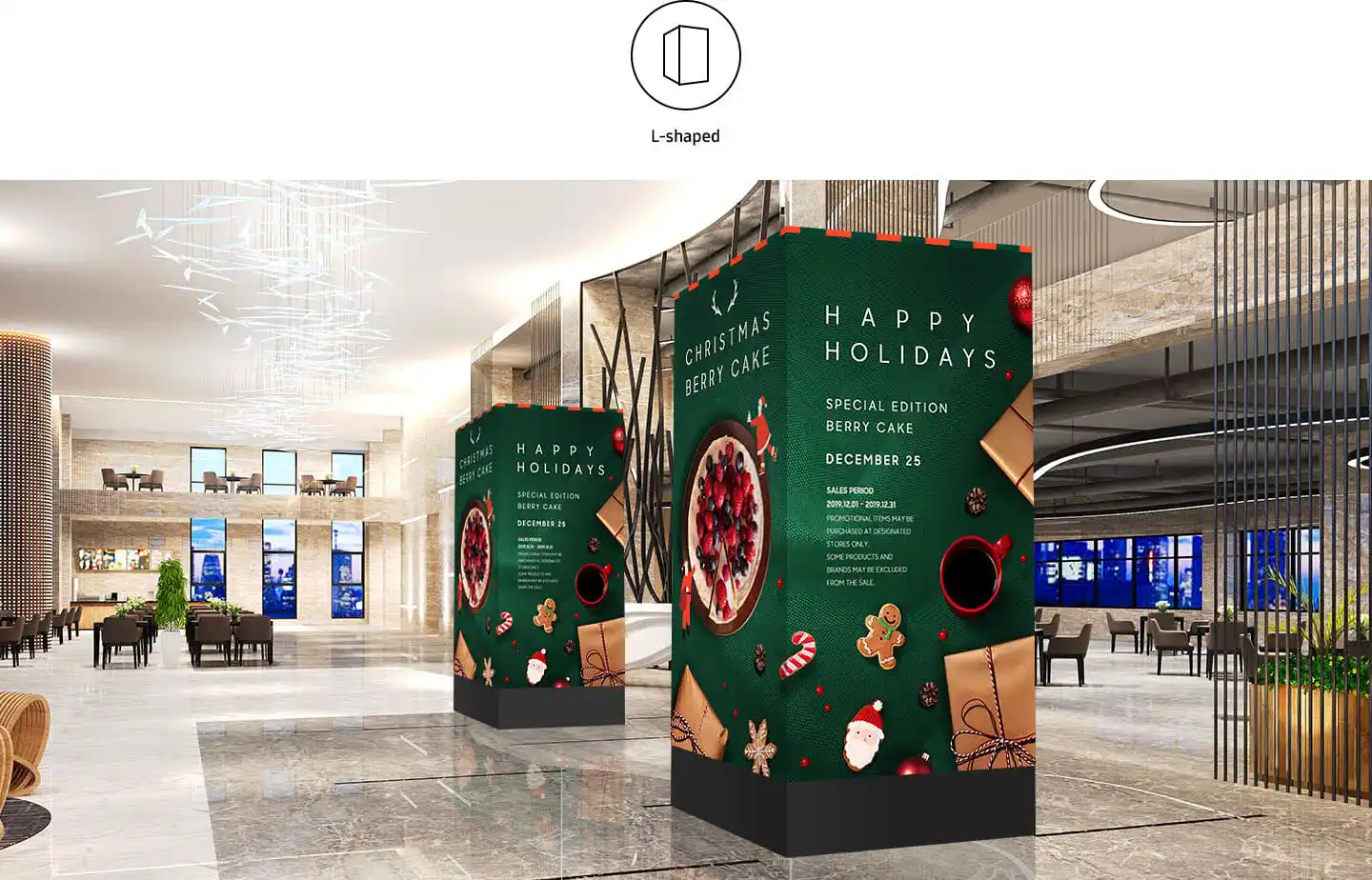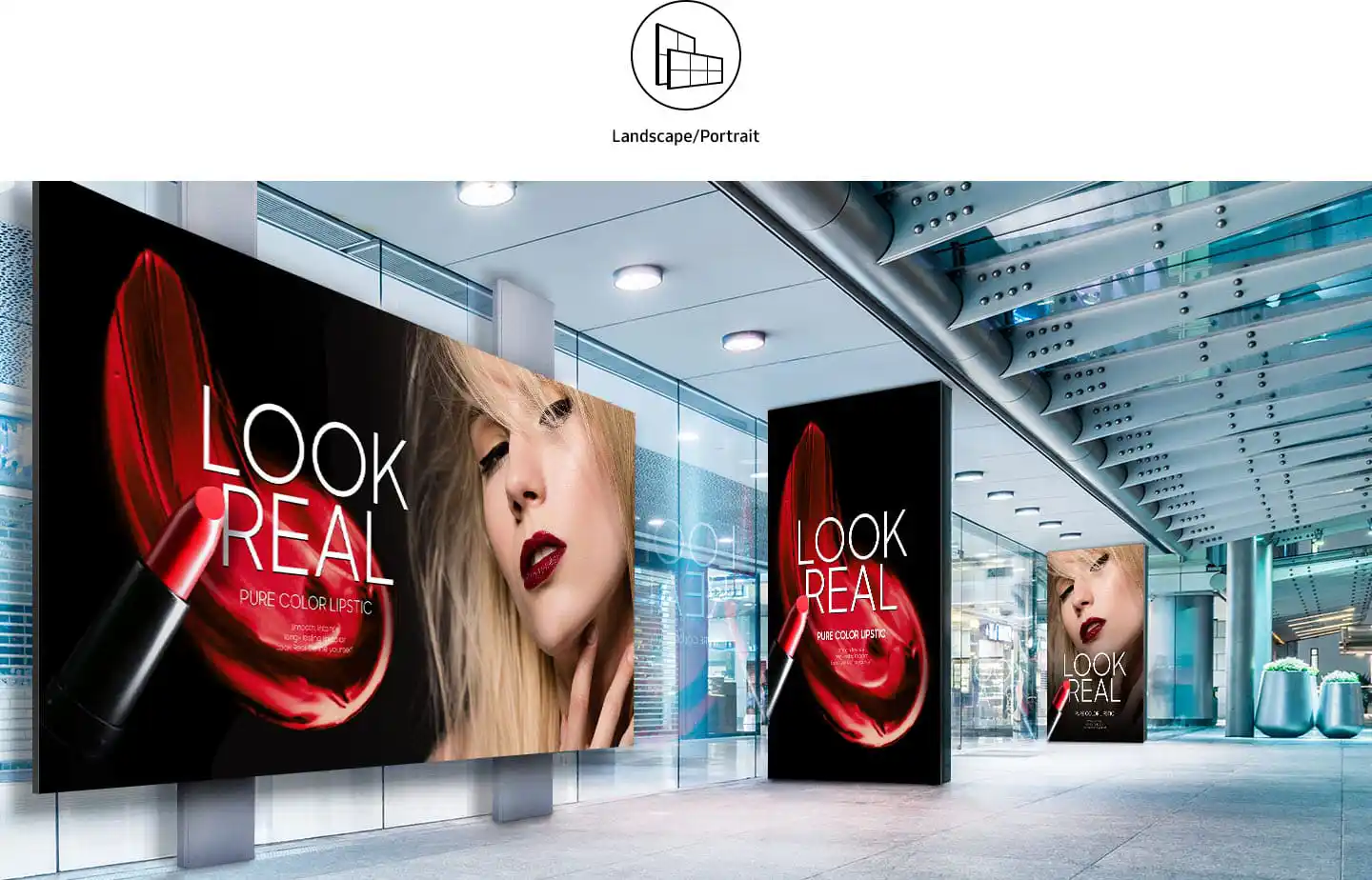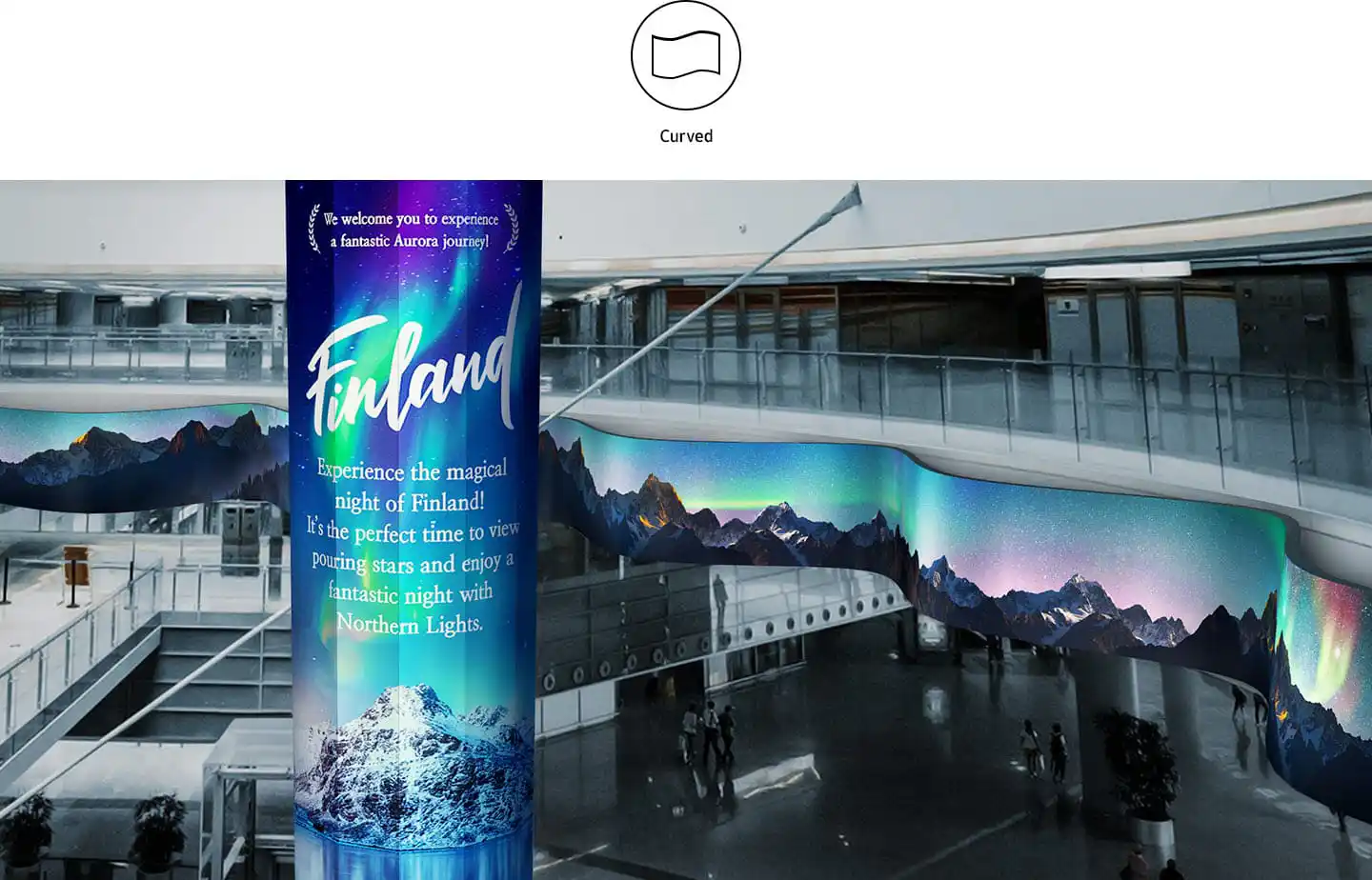 Screen uniformity all the time
On-site PC and mobile calibration combined with multi-step factory calibration tune the whole screen of LED displays to uniform brightness and color. Color Expert LED Mobile provides a quick and easy calibration, requiring nothing more than a mobile phone and a Wi-Fi connection.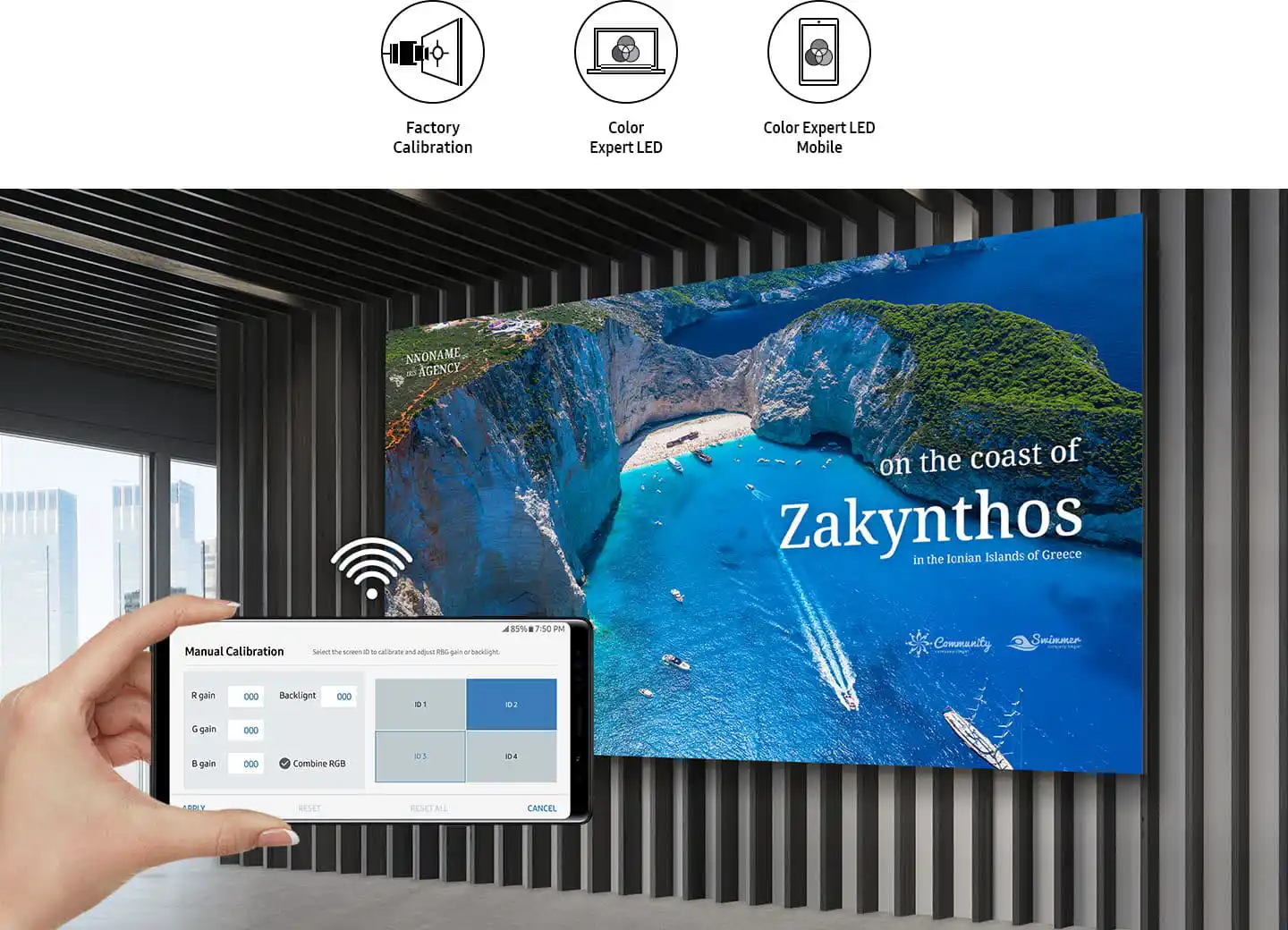 Operational safeguards to minimize downtime
IFR series features multiple operational safeguards intended to minimize screen failures including embedded dual power units as well as forward and reverse signal redundancy.
Seamless, smooth content playback
Frame rate synchronization guarantees smooth content without screen tearing when multiple S-boxes are connected. This means users can enjoy almost perfectly smooth playback even when combining or splitting content across cabinets.