Features
Impact Outdoor Audiences
As constant change requires businesses to create inviting, innovative environments to attract customers, Samsung's XAJ Series complements these needs with vibrant content and an enhanced, outdoor-friendly design to deliver captivating and meaningful messaging in any outdoor environment.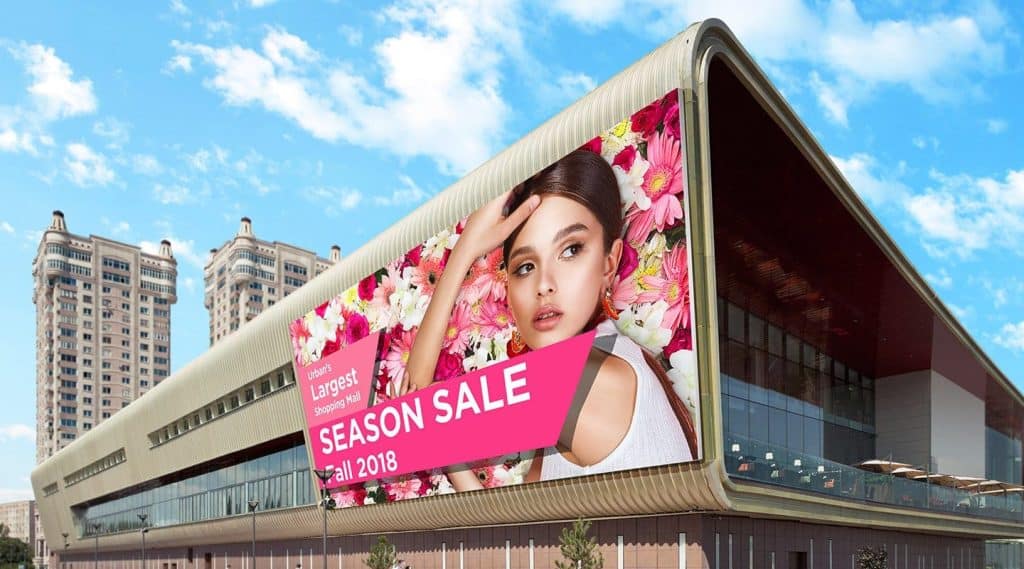 Clear, Consistent Picture
Regardless of weather or lighting, the XAJ Series delivers content at optimal visibility and uniformity. These displays can stream videos without distortion or interruption through a high refresh rate and deter light interference by maintaining a uniform high brightness at all times.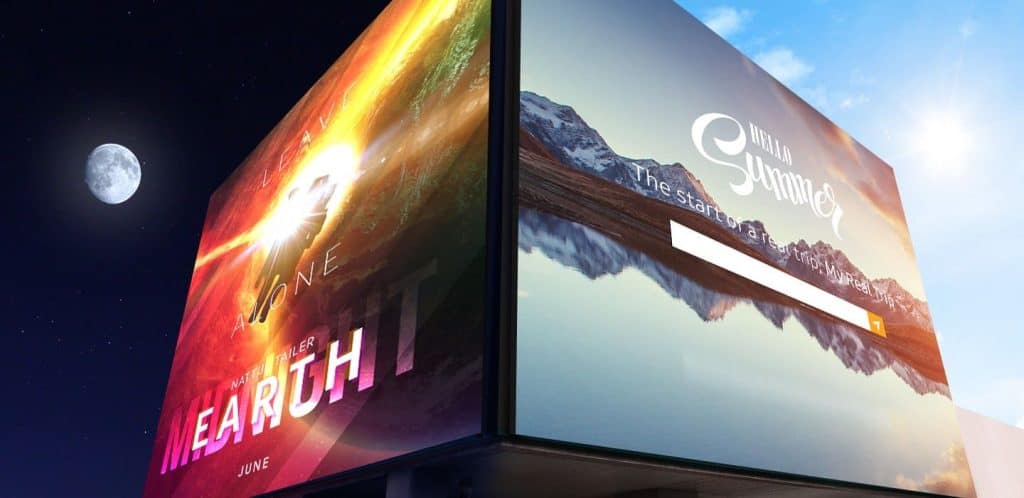 Environmentally Stable Design
The XAJ Series undergo strict testing to ensure ongoing performance when exposed to water, dust and outdoor elements. Ingress Protection (IP) validation confirms defense for the front (IP65) and back (IP45) of the display, ensuring continuous operation regardless of the environment.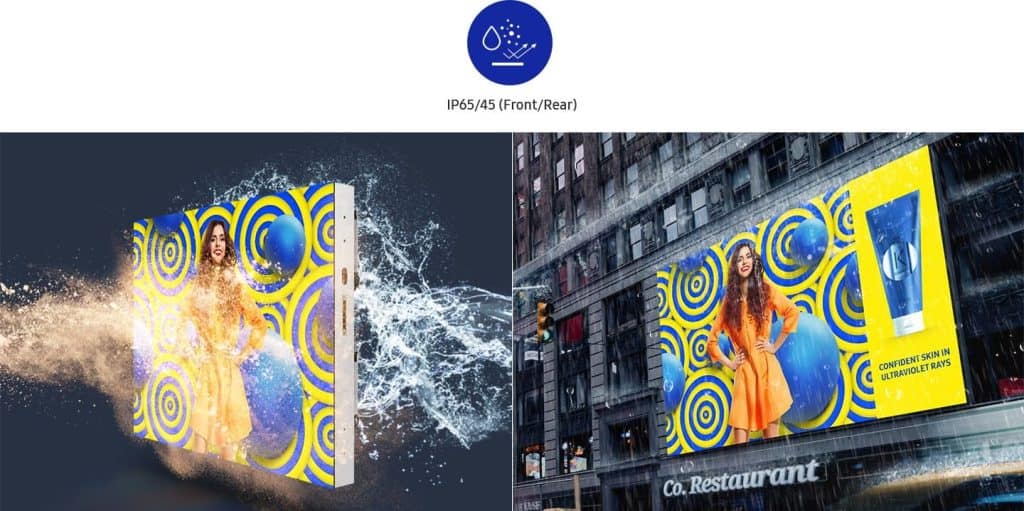 Durable, Reliable Outdoor Alternative
The XAJ Series is subject to environmental tests including exposure to high temperatures, a weather-enacting salt corrosion chamber and package vibration and drop testing. The display also has corrosion-proof painting and anti-UV, deformation-proof housing that extends its shelf life.
Lightweight, Resistant Design
A durable, lightweight aluminum cabinet with white coating allows the XAJ to remain rust free and maintain lower temperatures under direct sunlight. The enlarged area of each cabinet also saves installation time.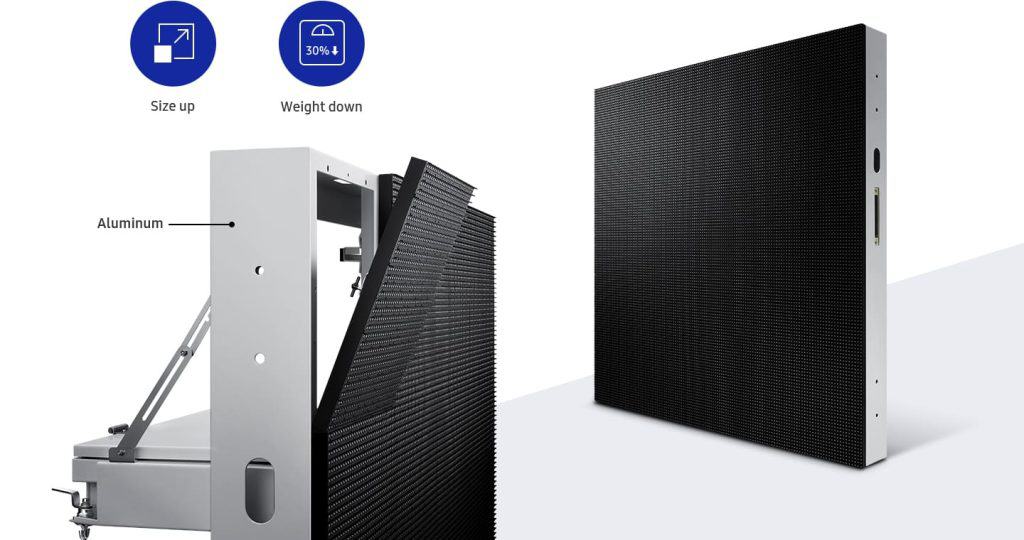 Effortless Set-Up and Maintenance
Front and rear service capability allows for space-saving installation and easy maintenance. For added convenience, the simple, more stable one-touch cable saves time during installation, while the smart module function allows for quick access to original calibration data for faster repairs.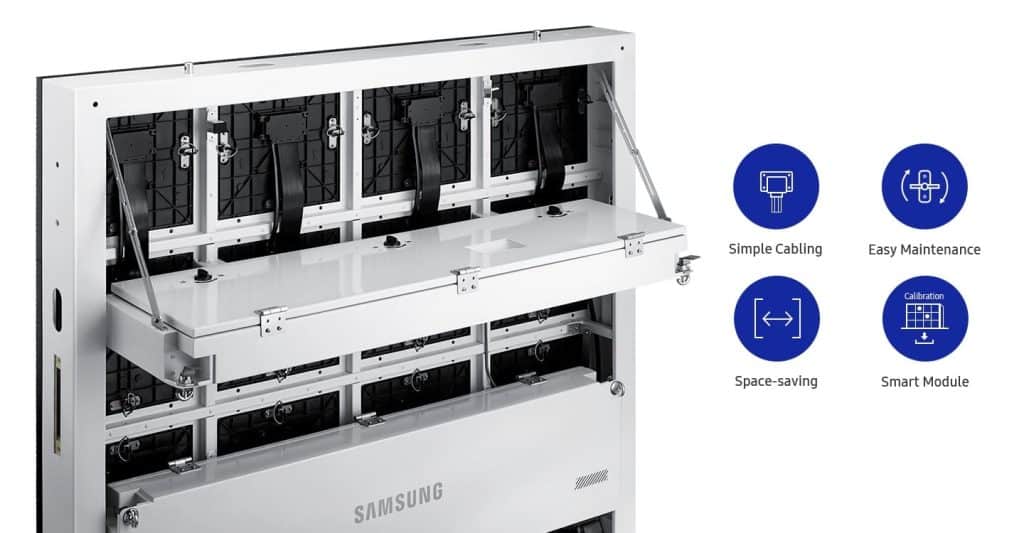 Screen Stability Monitoring
The ability to remotely monitor the display's real-time status, including temperature, humidity, smoke, open cabinet door and more, allows users to easily prevent and troubleshoot errors.