Custom LED Display in the Shape of a Snowflake for VMLY&R
One of the world's leading advertising agencies, VMLY&R, recently installed a custom LED display in the shape of their logo at their London headquarters. With its triangle LED modules, the display was specially designed to reflect the logo of VMLY&R, which is made customised Dynamo 2mm DRE Series. Visitors are welcomed to VMLY&R's Seacontainers headquarters by the display in the lobby. As well as highlighting VMLY&R's work, it creates a visually appealing environment for its employees and clients.
For Dynamo, creating a custom LED display was a little bit of a challenge. The VMLY&R logo was created using triangle LED modules, which are different from traditional LED display modules made of squares or rectangles. Furthermore, Dynamo had to make sure the display would endure normal wear and tear. This was done by using Dynamo's GOB LED modules. They have a special resin coating that protects all of the individual LEDs. The LED display at VMLY&R's London headquarters is a unique and eye-catching addition. The display lets visitors know what VMLY&R does and welcomes them to their office.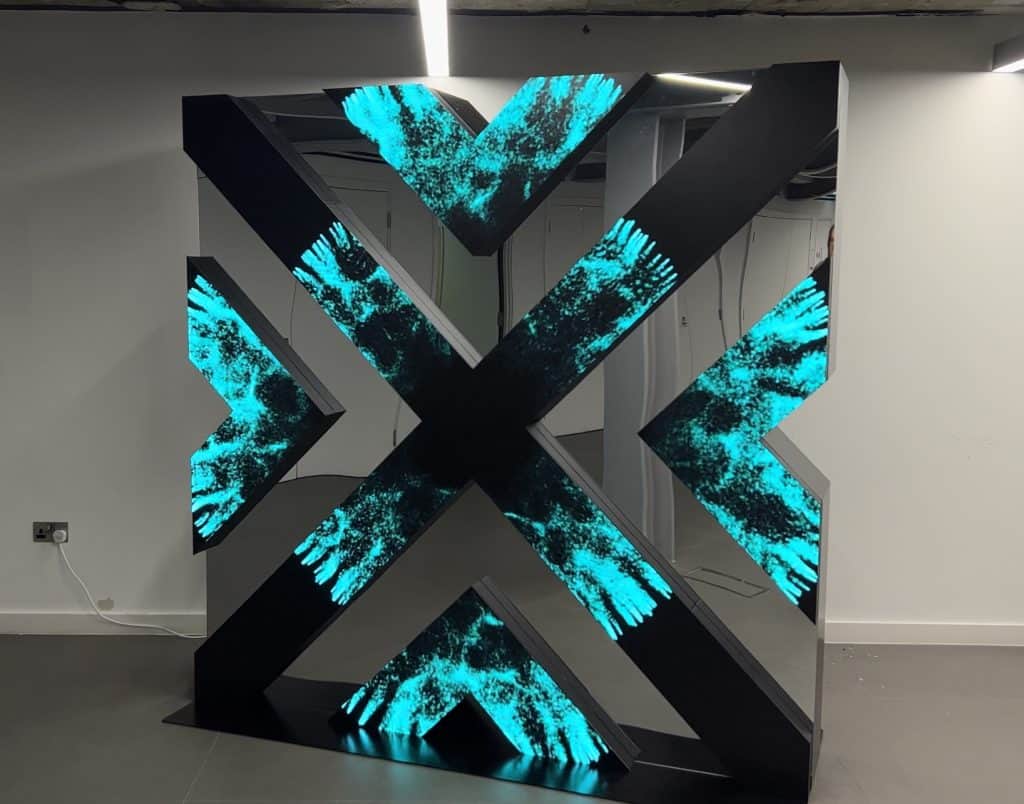 Dynamo used an asynchronous LED control system that was cloud based and allows different employees from the company to log in. They can then publish content to the custom display in various schedules. The display is also connected to a cloud based diagnostics system that feeds back critical data relating to the hardware such as temperature, signal source and other system data.
THE BENEFITS OF A CUSTOM LED DISPLAY
Custom LED displays offer the following benefits:
Visuals that attract attention and generate interest: Custom LED screens can produce eye-catching visuals.
The durability of Dynamo's custom LED screens means that they can withstand daily wear and tear due to the GOB (glue on board) resin covering.
LED displays have a variety of uses, including advertising, event displays, and creating a visually appealing environment.
Your business may benefit from a custom LED display if you are looking for an eye-catching and unique way to advertise. Dynamo can help you design a custom LED screen. Contact us today to learn more.