Digital Art NFTs - 2 LED Screens For Zach Lieberman Exhibition at Verse, London
The Zach Lieberman exhibition at Verse (gallery) in London has just finished, and it gave art lovers the opportunity to view digital artwork NFTs on two impressive LED screens provided by Dynamo LED Displays. The screens were a central part of the exhibition and provided viewers with an interesting insight into this new field of NFT art, which is growing more popular every day. It was a unique experience full of energy, creativity, and imagination – one that won't be forgotten any time soon! With such vibrant visuals from these LED displays, there's no doubt that anyone attending the exhibition got to see some true NFT beauty.
Overview of Zach Lieberman and his Digital Art NFTs
Zach Lieberman is an artist who has made a name for himself in the digital art world. His unique blend of art and science has allowed him to create intricate pieces that are both visually stunning and thought-provoking. Through the use of digital technology and computer programming, Lieberman has joined the divide between art and science by creating NFTs (non-fungible tokens) that are changing the way we view and collect art. His works are a testament to the fact that true artistry knows no bounds, and that there is always room for innovation and experimentation. Whether you're a connoisseur of traditional art or a tech enthusiast, Lieberman's NFTs are not to be missed.
How Dynamo LED Displays Supplied the 2 LED Screens
Dynamo LED Displays were requested last minute (the night before) to deliver their cutting-edge technology to equip the event with two stunning LED screens. At an impressive size of 2m x 2m, the screens demanded high contrast to truly showcase the event's digital art. This was no challenge for Dynamo LED Displays, who ensured that their screens boasted only the latest technology to meet the client's needs. The results were breathtaking and left all in attendance mesmerised. It was clear that the high-tech LED screens supplied by Dynamo were the star of the show and complimented the event's showcases perfectly.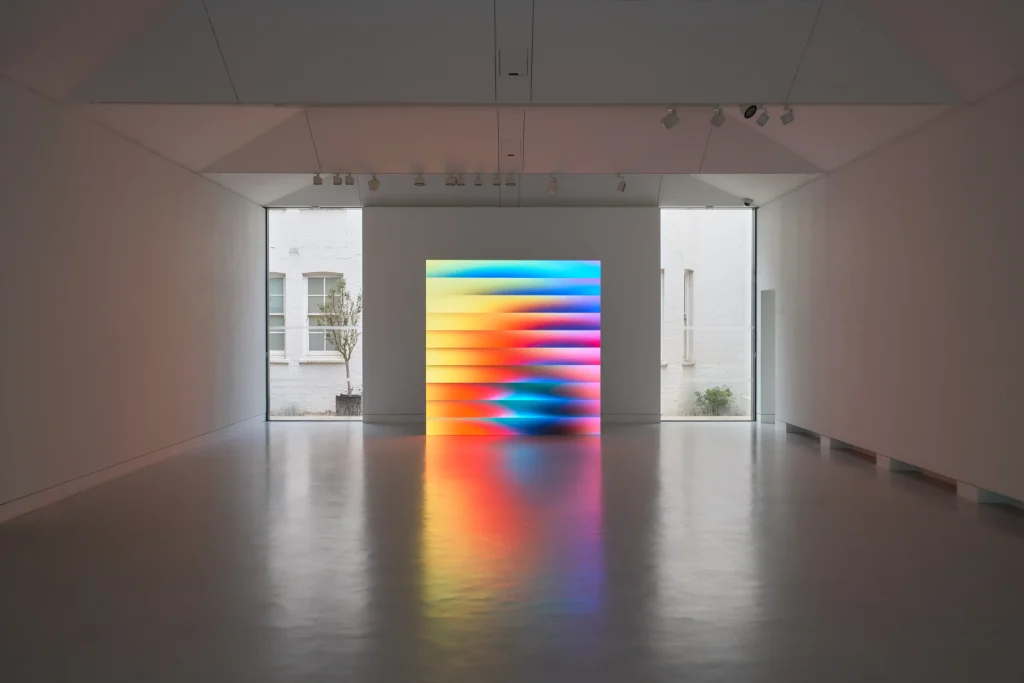 Description of Verse Gallery in London
Verse Gallery at 4 Cromwell Place, South Kensington is located in the heart of London and is a pristine oasis for the art connoisseurs. The space boasts of a clean, modern and sleek design that will leave you in awe. With an almost museum-like feel, wandering from one digital artwork to another is an enriching experience, leaving the spectator with an appreciation of the artistic beauty on display. This gallery offers a unique opportunity to view mostly NFT digital art in a tasteful and minimalist setting. The art pieces are carefully curated and arranged in a symmetrical order that is easy on the eyes. The calming ambiance coupled with the creatively curated art makes the Verse Gallery a must-visit spot for art lovers in London.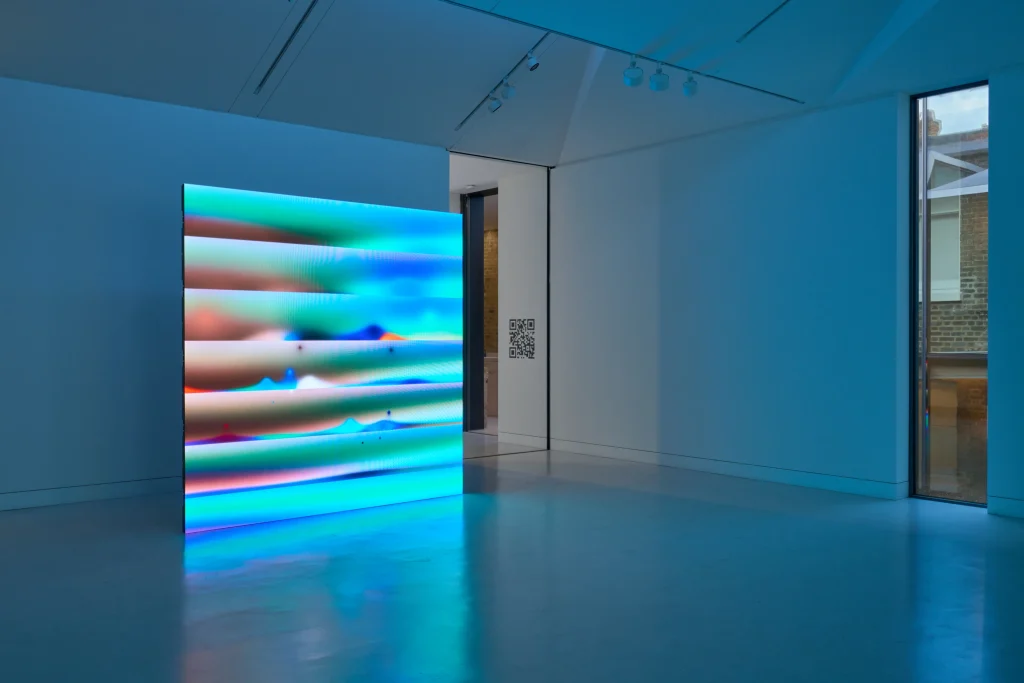 Social Media, Photos & Videos of the Exhibition
Visitors of Dynamo's exhibition were treated to an artistic feast for the senses through the intricate and vividly displayed artwork on the LED screens. Twitter was particularly abuzz with excitement over the use of these high contrast LED screens to showcase the exhibition in a unique and captivating way. From dynamic animations to intricate details, the screens breathed life into each piece, allowing visitors to fully immerse themselves in the art. Witnessing the interplay between technology and art left many in awe and added to the overall experience of the exhibition. It's no wonder that the use of LED screens has captured the attention of digital art enthusiasts everywhere.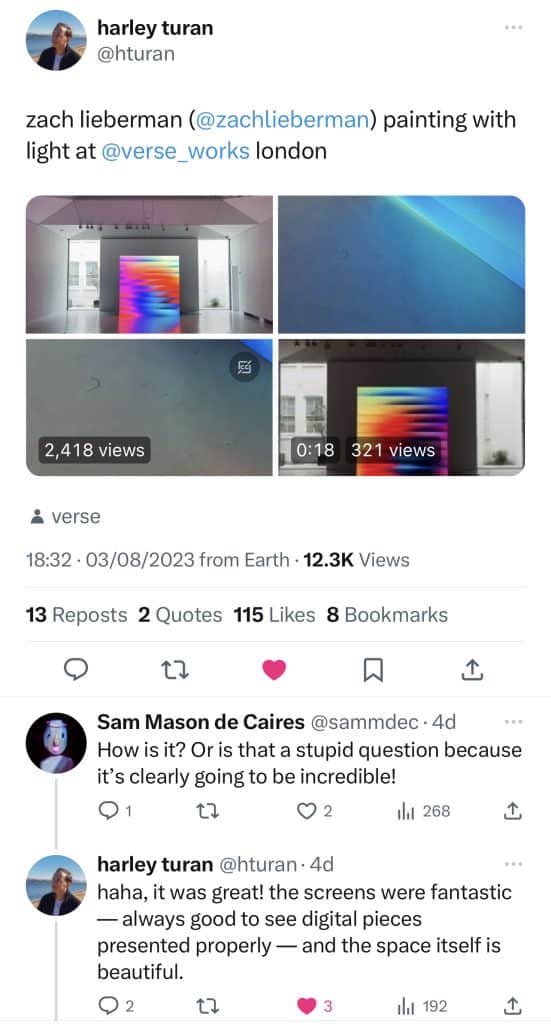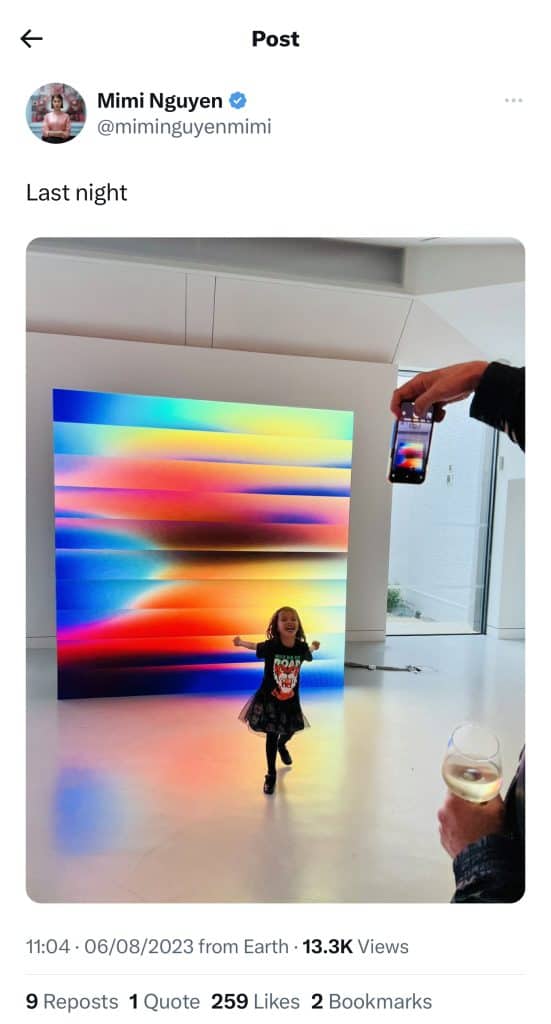 The Benefits of Digital Art NFTs
Digital art NFTs have taken the art world by storm, revolutionising the way artists and collectors showcase and trade their work. With visible ownership on a public ledger, such as Ethereum, digital art NFTs offer unparalleled transparency and authenticity, making it impossible to counterfeit. This means that creators have better control over their art and can ensure that they receive proper recognition and compensation for their work. The benefits of digital art NFTs extend beyond financial gain, as it also provides collectors with a unique and exciting ownership experience. With the explosion of NFT sales in recent years, it is clear that digital art NFTs have the potential to change the game for artists, collectors, and the art industry as a whole.
What the Future Holds for Digital Art NFT Exhibitions
The world of digital art NFT continues to flourish despite the current cryptocurrency bear market, so who knows what could happen with things like the Bitcoin halvening quickly approaching. With so much buzz around this groundbreaking technology, it's no wonder that collectors and artists alike are eagerly anticipating what the future holds. As the industry prepares for the aforementioned halvening, many are betting big on the growth and continued success of digital art NFTs and their exhibitions. With the ability to revolutionise not only the art world but also the way we perceive and experience creativity as a whole, the possibilities are endless and thrilling. One thing is for certain: the future of digital art NFT exhibitions is looking bright and full of endless possibilities.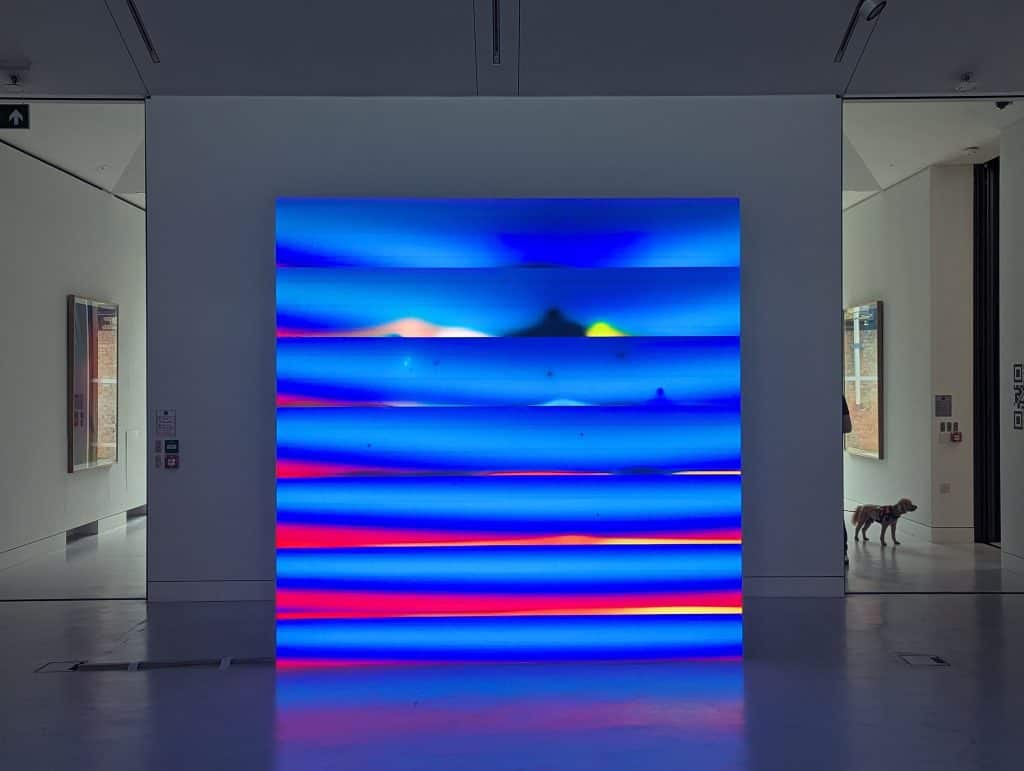 In conclusion, Zach Lieberman has established himself as a leader in the digital art and technology arena, creating innovative new ways to redefine both art and technological capabilities. His latest NFT exhibition at Verse (gallery) in London proved to be a great success amongst attendees, showcasing two LED screens supplied by Dynamo LED Displays. Through this exhibition, we see the potential of what NFTs can achieve – offering collectible, stimulating artwork which highlight how humans respond to nature's nuances through a digital medium. Moving forward, there is sure to be significant growth in terms of innovation and creativity for unique digital art exhibitions around the world, opening up exciting possibilities for us all. We look forward to seeing what the future holds for further curation of digital art NFTs!