Buy TVs, LED Screens And Digital Signage With Bitcoin And Other Cryptocurrencies
Buying a TV with Bitcoin? Click here to view our selection.
Discover an enormous selection of quality televisions, digital signage and LED screens ready to
purchase with your Bitcoin and other cryptocurrencies. We know you've been working hard and
investing in cryptocurrency properly. Now it's time to cash in a little bit for a big return.
Dynamo LED Displays Is Now Accepting Bitcoin Payments
We are now accepting your Bitcoin and other cryptocurrencies to
purchase quality LED displays. You've asked for it, and we've responded. Don't miss out on
your opportunity to purchase quality LEDs at phenomenal prices by using any form of payment
you want. It's the way of the future.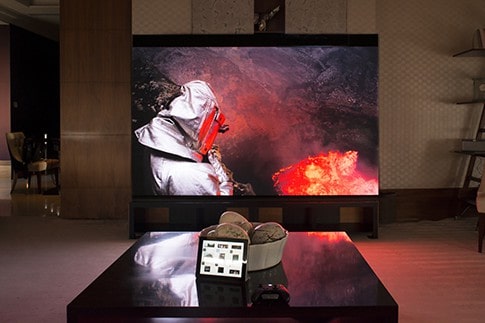 Use Your Cryptocurrency For More Than Investing
Investing in cryptocurrency exchanges it's not the only way to use your Bitcoin. Whether you've
been stockpiling Bitcoin ($BTC), Ethereum ($ETH), XRP ($XRP), Tether ($USDT), Bitcoin Cash
($BCH), Litecoin ($LTC), or anything else, it's time to put it to good use. Browse our selection of
LED screens now and buy any of our products using your crypto.
Amazing Benefits Of Buying LED TVs With Bitcoin
Using your hard-earned cash is not the only way to score big with phenomenal prices on LED
TVs and other digital signages. Check out a few of the lesser-known benefits of buying LED TVs
with your Bitcoin.
● Decentralised
Having total transparency is only one of the reasons why people love buying TVs with Bitcoin.
The Blockchain provides total privacy and that's just the beginning.
● Increase In Value
While your Bitcoins increase in value over time, the price of LED Displays will tend to drop. Save
money by using your valuable Bitcoins to buy LED TVs.
● Fast transaction times
Gone are the days of having to wait hours for your transaction to propagate through the
Blockchain. With super-fast transaction times, you'll be able to checkout at lightning speeds.
● Tiny transfer fees
With transaction fees lower than your credit/debit card, it's a no brainer on why you've decided
to purchase your next LED TV with us. Drop the plastic and buy with Bitcoin.
Convert Bitcoin Into Real TVs and Digital Signage
The world has changed and we're here to help you convert your hard-earned Bitcoin into
tangible televisions and LED screens you can use in your everyday life. Take your time to
browse through our selection of LED screens to understand why our fans and followers keep
coming back.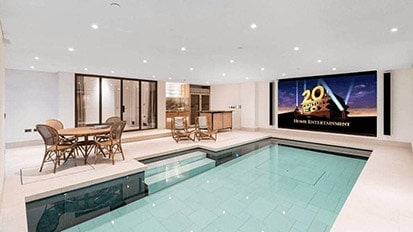 Why Is Using Bitcoin To Buy LED TVs So Popular?
You may be asking yourself why I shouldn't just use my cash or card to buy an LED TV. The
truth is that bitcoin and other cryptocurrencies appreciate faster than the dollar. In fact, while
your dollar is depreciating thanks to inflation, your Bitcoin is steadily rising thanks to its limited
supply, and high demand.
Because bitcoin has capped itself at only 21 million coins in circulation, it's finite volume creates
a demand that facilitates a constant increase in value. That means that while the value of a
dollar gets weaker over time, so does the price of today's LED screens and TVs. If you acquired
your bitcoin smart, you'll be in a position to save big on LED screens and walk away a winner.
100s of Brands. 1000s of TVs.
From LG to Toshiba and beyond, we have it in stock. Take this moment to explore everything
we at Dynamo LED displays have to offer to truly see how you can make the most of your
Bitcoin and other cryptocurrencies. The time has come for you to shop smarter, and live better.
We all want more bang for our buck. That's what the team at Dynamo LED Displays is here to
help with.
Have You Been Searching For A Safe Way To Buy TVs With Bitcoin?
We know that safety is a big deal when purchasing things online with your cryptocurrency. The
last thing you want is to compromise your wallet and risk losing all of your hard-earned
investment. With super-secure SSL transactions, extremely fast cryptocurrency propagation
times, and an impenetrable cloud-based infrastructure, we ensure a titanium
level protection when purchasing LED displays with Bitcoin.
Are You Part Of The Bitcoin Economy?
How often do you invest in Bitcoin or other cryptocurrencies? If you haven't put your foot in the
water, now is the time to do it. Enter into the Bitcoin community now and start saving on
big-ticket items like LED TVs, digital signage, and other displays. What was the last thing you
purchased using a cryptocurrency? If it wasn't a TV, what are you waiting for?
Why Dynamo LED Displays?
Apart from our super safe, and transparent process for purchasing LED TVs with Bitcoin, we
offer a tremendous selection of superior
merchandise that will enhance the quality of your life. How would you like to do things in a
smarter way? Explore your options for purchasing TVs with Bitcoin and experience nothing
short of pure excitement.
Encouraging The World To Use More Bitcoin
As we crawl closer into a cashless society, cryptocurrencies are becoming more and more
popular. At Dynamo LED Displays, we're helping encourage people to make the leap by
accepting your Bitcoin payments. Buy Samsung TVs with Bitcoin, LG TVs with cryptocurrency,
and 1000s of other digital signage options ready to use.
Browse Our Selection Of Dynamo LED Displays
We've worked hard to bring you some of the best of the best LED displays, TVs, and digital
signage options on the market. Giving you the ability to purchase with Bitcoin is only an added
bonus. We know how easy it is to stroll down to your local electronic store and take a look at
what they have to offer. But is that really what you want to do? It's time to learn how you can
save big and buy like a winner. Browse our selection of Dynamo LED displays today to discover
how you can live the life of an early adopter.