LED Display – A Great Home Cinema?
LED displays for home cinemas…. Are you looking for a great home cinema to watch your favourite movies in? Do you want to be able to experience the exhilaration of Hollywood blockbusters in the comfort of your own home? If so, then you need to know what makes a great home cinema. Keep reading to find out more.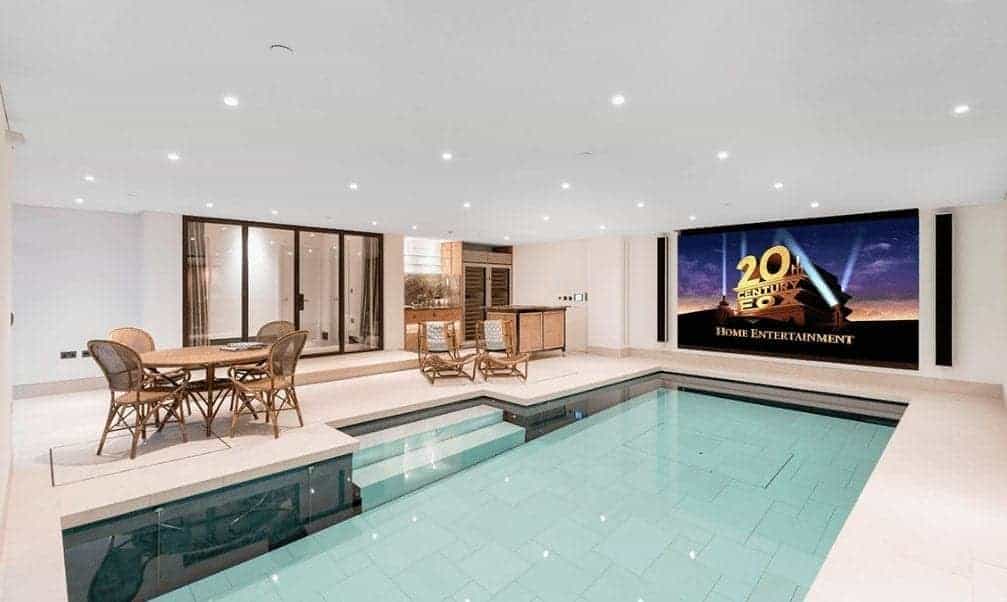 LED Displays for Home Cinemas: The Benefits of MicroX Technology
LEDs are becoming increasingly popular for use in home cinemas. This is due to the many benefits that they offer over traditional LCD and plasma displays. Additionally, LED displays generate very little heat, so they are more comfortable to use for long periods of time. Finally, MicroX technology enables LED displays to produce an incredibly clear and bright image, making them ideal for use in a home cinema setting. If you're considering switching to an LED display for your home cinema, make sure to look for one with MicroX technology for the best results.
What is MicroX technology and how does it differ from traditional LED displays?
MicroX technology is an innovative development in LED display technology which offers superior image quality compared to traditional LEDs. This unique design features Flipchip LEDs that are smaller than traditional LEDs, allowing them to pack more precise light and color into a given space. Additionally, this microLED technology has X-GOB Protection which prevents direct light leakage, preserving the lifespan, color accuracy and brightness of the display. These advancements make MicroX technology the perfect choice for home cinema systems, as it creates a truly immersive viewing experience with unparalleled picture quality.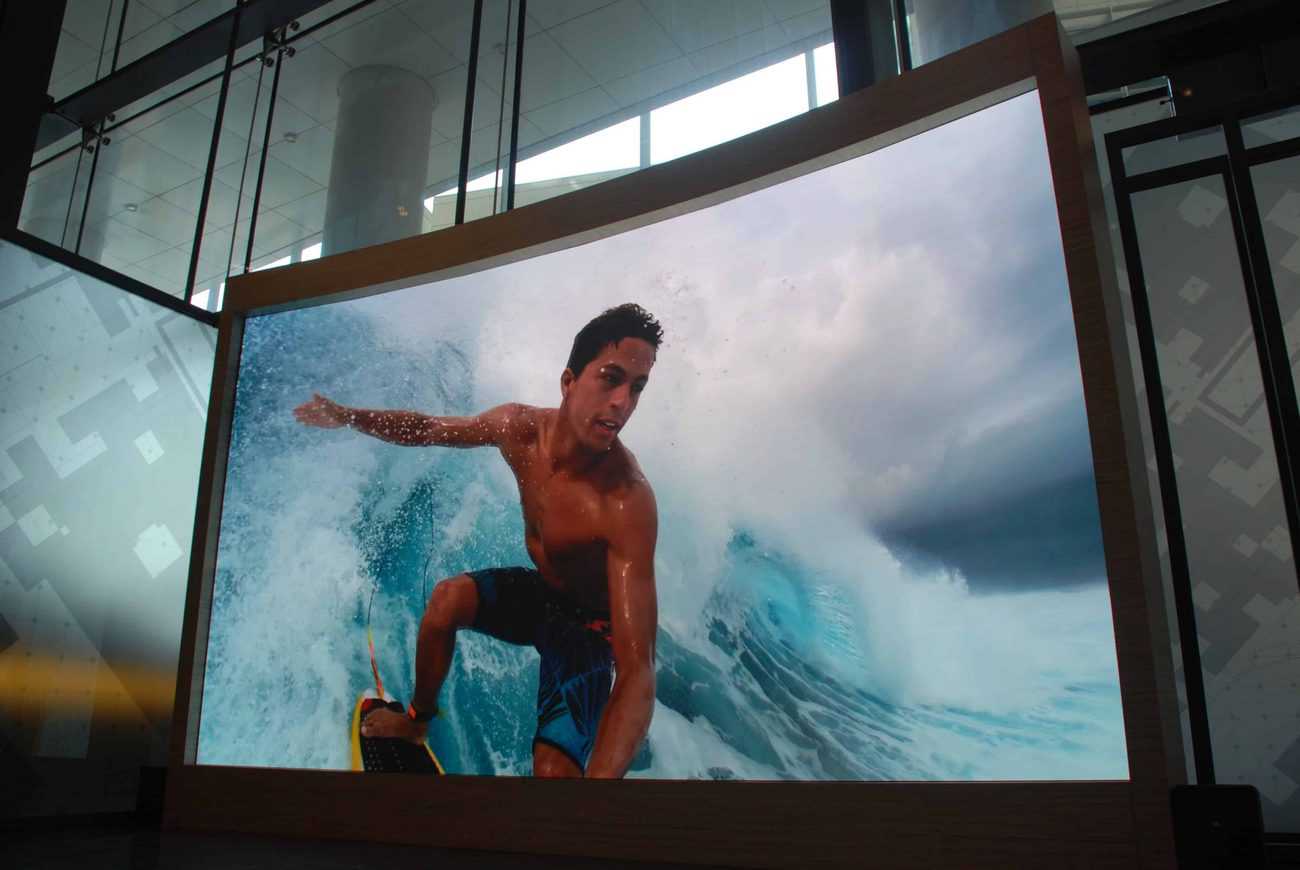 The benefits of MicroX technology for home cinema use
High end home cinemas come alive thanks to MicroX technology. This revolutionary LED display delivers exceptional High Contrast and Greyscale Performance, allowing you to enjoy a stunningly vivid picture. With its ultra-wide colour spectrum, every hue is reproduced with lifelike accuracy, while uniformity between seamless LED modules ensures the image looks perfect in any lighting environment. Plus, HDR technology further enhances contrast, giving you the most immersive viewing experience possible. Bring films to life in your own home with the power of MicroX technology for an unforgettable cinematic journey.
How to set up a MicroX display in your home cinema
Setting up a MicroX display in your home cinema is easy and straightforward. Rather than having to fuss with bulky projector setups, MicroX displays fix directly to the wall, providing brightness, clarity and color accuracy that can't be topped. As an added bonus, they typically require lower power requirements compared to other units, meaning you can save on energy costs while still enjoying a first class viewing experience! Best of all, setting up a display with MicroX technology is simple – no matter if you have home automation systems such as Crestron or just HDMI or Display Port feeds from satellite tv boxes – their product is specifically designed for compatibility.
16:9 Aspect Ratio
The 16:9 aspect ratio is an extremely common image format used in many of our LED cinema installations. This aspect ratio is essentially the width of an image relative to its height at a ratio of 16:9 (or sometimes referred to as "widescreen"). The reason this is beneficial for digital devices such as televisions, computer and phone screens, and cameras is because it allows images to be displayed composed of 4320p (8k), 2160p (4k), 1440p (2k) or 1080p (HD) resolution and fit on the screen perfectly with no distortion. For example, a full HD resolution at 1920×1080 pixels can appear perfectly on a 16:9 aspect ratio screen rather than cropping or stretching out the image. Images in the 16:9 format look great and can be edited easily; however if the display screen you are trying to watch 16:9 media on is not in an aspect ratio it can appear stretched or cause tearing visual artefacts.
HDR Compatible Home Cinema
High Dynamic Range (HDR) compatible home cinema systems are revolutionising the way we experience movies and television. With High Dynamic Range images, viewers can see a larger range of luminosity than ever before, allowing for detailed shadows and beautiful highlights. Compared to other systems, HDR offers a much greater contrast ratio between the brightest brights and darkest darks. The end result is increased colour range and a vivid viewing experience that immerses audiences in every moment. HDR compatible home cinema systems are sure to inspire even the most discerning movie lovers, so if you're looking for an upgrade to your entertainment system, look no further than High Dynamic Range.
High Resolution And Pixel Pitches In Home Theatres
Home theatres have come a long way in terms of resolution and picture quality. 8K, 4K and HD LED screens are now common in homes, with Dynamo LED boasting pixel pitches down to 0.4 millimetres. 8K resolution provides an extremely high level of clarity to consumers, featuring 33 million pixels packed onto one single display. This ensures that viewers can enjoy movies, sport and live events in amazing detail and colour accuracy on the biggest screens their living rooms can support. Meanwhile, 0.4mm (the distance between each individual pixel) models can create an incredibly immersive 8K viewing experience, needing a space of just over 3m wide, making them perfect for dedicated home theatres or home cinema rooms.
High Frame Rate In Home Cinema LED Screen Solutions
High frame rate LED home cinema solutions provide a truly immersive experience for movie lovers and sports fans alike. With High frame rate technology, sports and fast moving imagery can be displayed at up to 250fps, offering incredible detail that will bring the action from the screen into your living room. Sports enthusiasts especially will find no better setting for live events, as well as movies and gaming, allowing for maximum enjoyment of their favourite TV shows, movies, sports and console gaming. With high resolution displayed at ultra-smooth rates, it's no surprise that this technology is growing in popularity particularly among entertainment aficionados.
FAQs about MicroX displays for home cinemas
Many people ask how much does a MicroX display for home cinemas cost?
The costs vary greatly depending on the size and installation requirements for each individual project. Generally, you should expect to spend anywhere from ten thousand pounds to several hundred thousands to purchase and install your MicroX display.
How long will the LED Displays last?
Depending on how it's installed and how it is taken care of, a MicroX home cinema can last for up to 11 years of continuous use or more! If the proper maintenance is done, Dynamo's durable LED displays can remain in great condition over an extended period of time.
How long will the home cinema take to install?
Installation times will also vary depending on the size of your project. Though time estimates may range from a day or two if you're simply mounting the display to a wall or up to a week if mounting needs are huge and complex. Typical display sizes are typically between 100", 146″ and 180can go as big as your area allows, their is literally no limit! But what if you wanted something custom? Absolutely! You can choose any shape or size as long as it's in increments of the product dimensions. There are lots of options available when considering a MicroX Display for your home cinema!
What about aftercare and servicing?
Aftercare is key when it comes to enjoying your LED home theatre for years to come. Keep your MicroX LED display in great condition over time by having a professional technician come and service the system regularly via one of our annual service contracts. A technician will check all of the wiring, connections, brightness levels and other components to ensure everything is running smoothly. Additionally, they can also help you with any technical issues that may arise as well as advice on how to properly maintain and care for your display.
Conclusion
Dynamo's MicroX LED displays for home cinemas offer an unforgettable viewing experience that is unparalleled in terms of clarity and level of detail. With resolutions up to 8K, high frame rates, customisable sizes and shapes as well as aftercare service contracts available, there's no better way to enjoy your favourite movies, sports or console gaming sessions than with a MicroX display! Partnering with Dynamo ensures you get an expert installation partner who is experienced and so you get the best out of your investment.
For more information Contact Us and speak to one of our expert friendly advisors today.