As an intelligent, flexible and convenient broadcast&control processor, TU series solutoin is designed for LED dispaly exclusive application scenarios such as enterprise exhibition halls, goverment report halls, etc. It integrates LED control, video processing, broadcast management, wireless screen projection, Screen connection by mobile phone photo, remote broadcast control, and other intelligent broadcast control applicatons, which combines with rich hardware interfaces, it gives the all new values to the LED display of intelligent display and extreme experience.
5 seconds
Screen connection via photo capture
Through the mobile APP, to complete the screen configuration within 5 seconds. Decoupling professional software to unlock new experience with the screen mapping.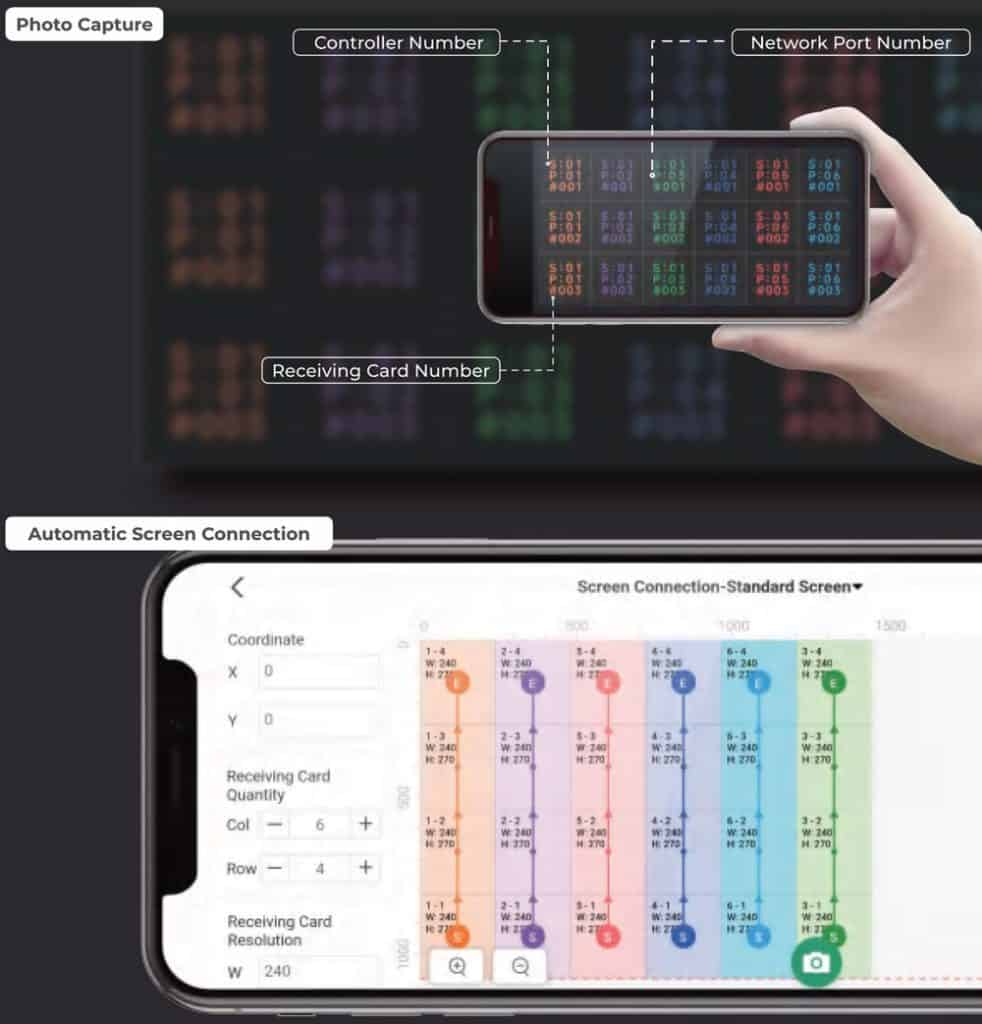 Multiple broadcast & control modes
Practical Functions,
applicable to a variety of scenarios
Wireless screen projection, smooth and stable.
Wireless screen projection, smooth and stable Wireless screen projection, simple and convenient interation. 8m way from the screen, latency <80ms. 60 frames per second of wireless transmission, smooth and stable.
One-stop meeting experience
Rich interface, easy to achieve multiple peripheral integration, Built-in meeting applications, whiteboard, office software, etc.
Multi-mode effect adjustment
One-clik eye protection, filer out 30% of harmful blue light, relieve long-time viewing fatigue. Preset standard, soft, theater, meeting mode, users can match the best display effect according to different scene requirements.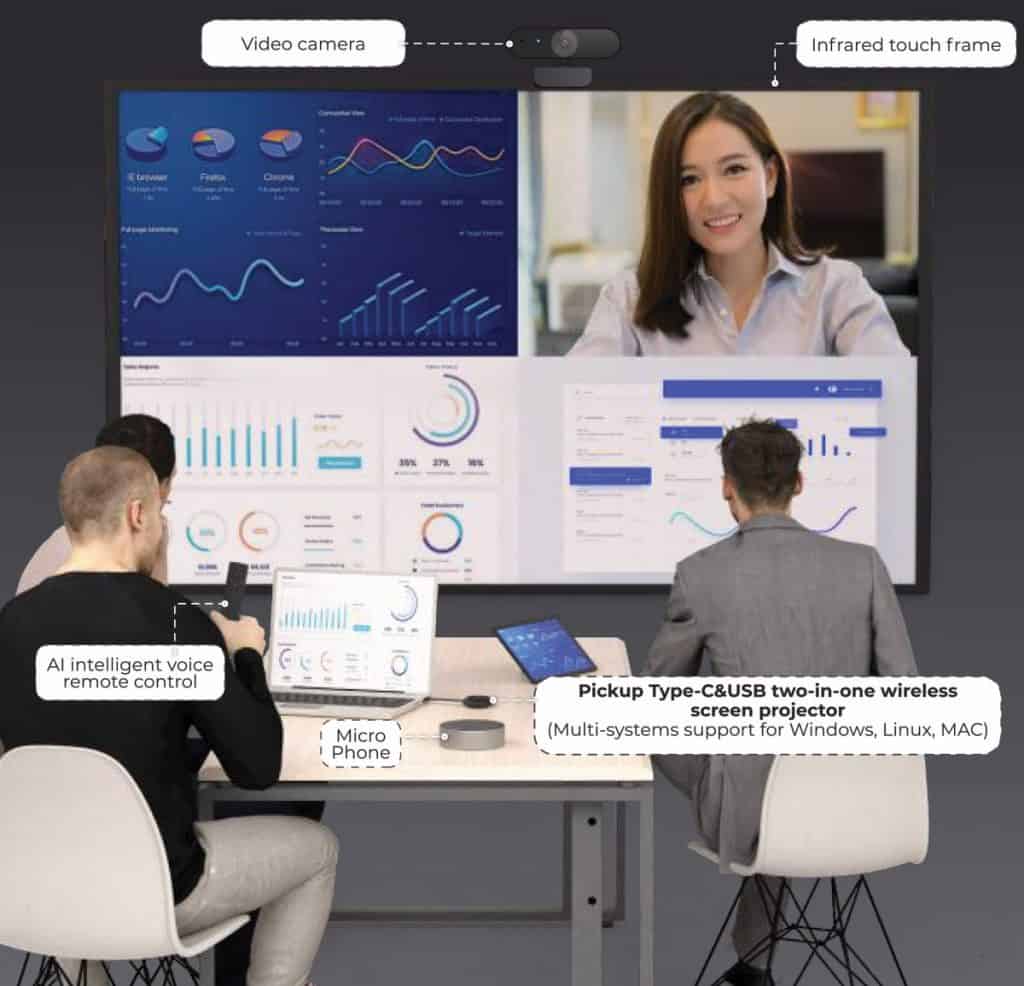 3.9 Million Ultra-large loading capacity, free scaling
6 Network port output, up to 3.9 million loading capacity; Free scaling, support free connection, no rectangular box restrictions, more flexible screen connections.

The excellent picture quality brings the microscopic insight
Equipped with industry-leading picture quality enhancement algorithm, the display effect can be improved from multiple dimensions such as contrast, color and detail, so that the picture is bright and full, rich and delicate layers, and the details are clear and sharp.

WIFI 6
stable and smoother connection

Andriod 11
Safety and reliability system

RS232
Support third-party device mutual control

Ultra-low power
full screen standby power less than 0.5W
TU20 Pro

TU15 Pro

211.7mm X 185.0mm x 50.6mm

Stand-by power consumption

Standby Power consumption < 0.5w

Maximum width 4096 pixels, Maximum height 1920 pixel

Wi-Fi6 (AP) ; Wi-Fi5 ( Station)

6xRJ45; 1xHDMI1.3; 1x305mm audio output; 1x SPDIF

4xRJ45; 6xRJ45; 1xHDMI1.3; 1x305mm audio output;

1x RJ45; 1x Rs233l; 1xSensor

Intelligent broadcast control

Support Type-C, Wireless USB adapter, Support Windows / IOS / Android Multiple Platform Mirroring

Support ( combined with infrared boarder)

Intelligent voice control

Support ( Standard, Soft, Theater, Meeting)

Boot animation customization