Features
A Brilliant Centerpiece
Samsung's IF-DL Series displays deliver uninterrupted, brilliant content in any indoor environment. Easy to install and designed to be tough, The IF-DL series performs to capture audience attention regardless of surrounding distractions, such as ambient light and noise.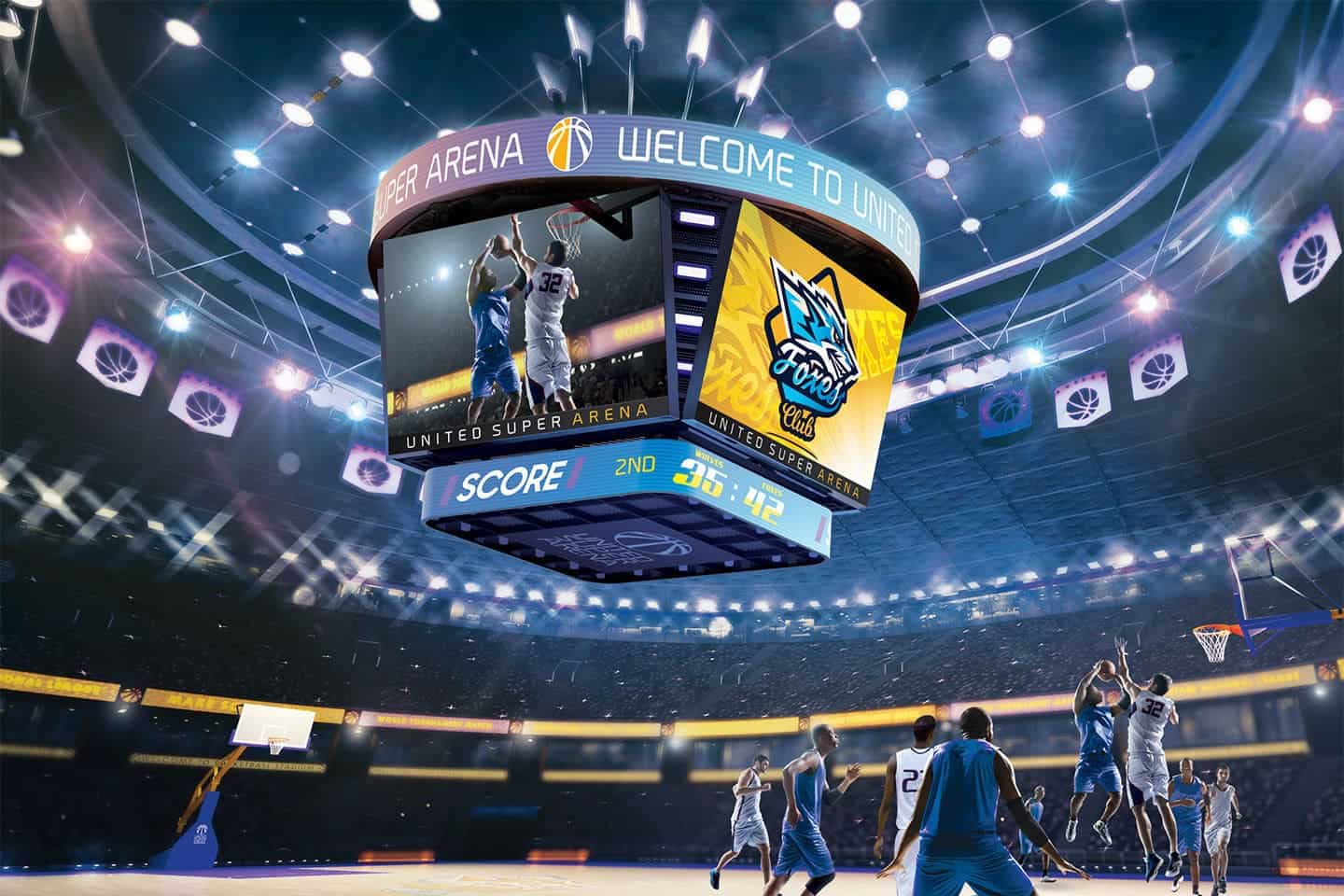 Stand Out Visibility
The IF-DL Series maintains optimal visibility in bright and dark environments alike. High brightness of up to 3400 nits* and a low reflection technology prevent interference from surrounding lights to allow for brilliant presentation in settings with constantly changing lighting conditions.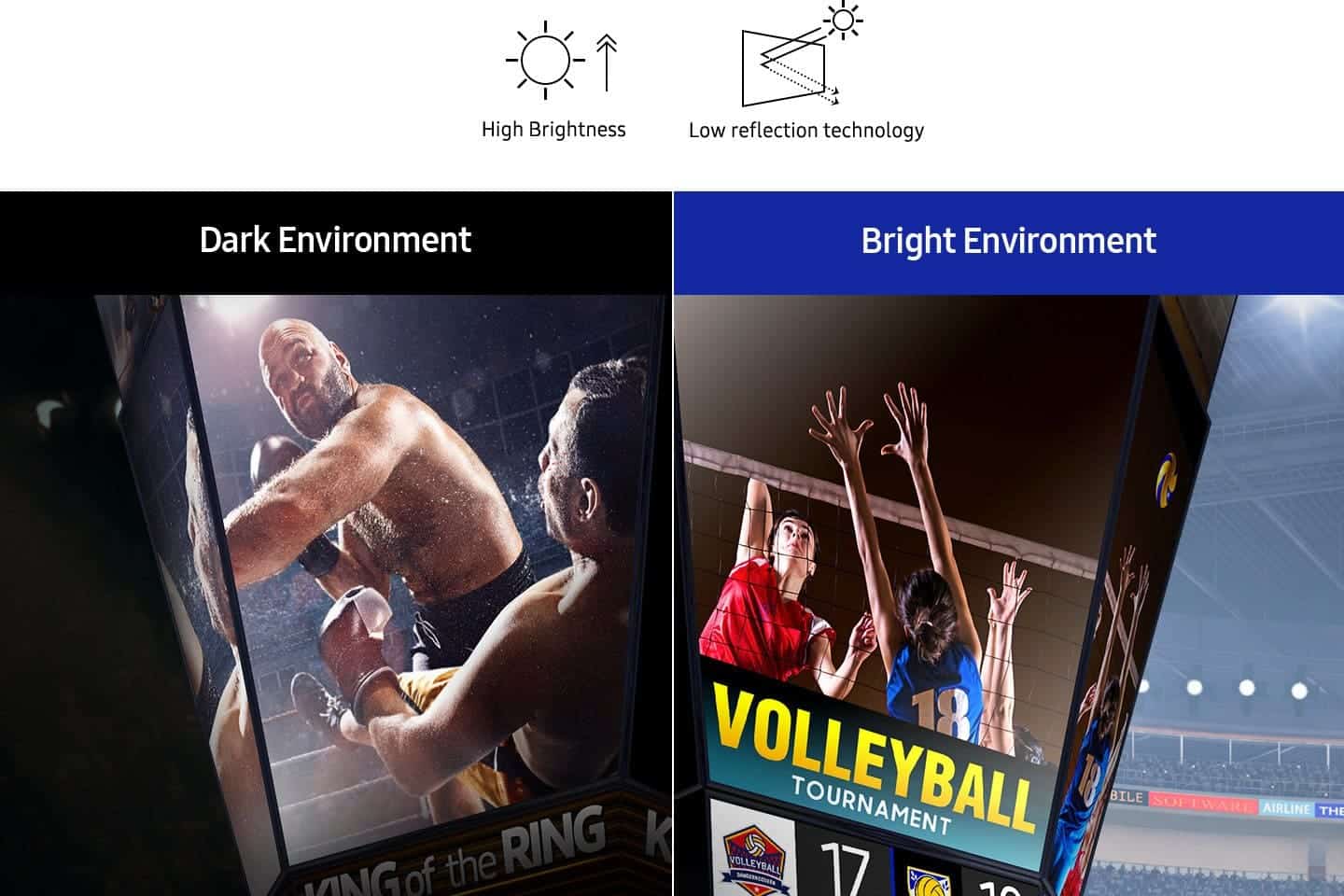 Clearly Refined Visuals
LED HDR leverages advanced refinement technologies for true-to-life picture presentation. Dynamic peaking and inverse tone mapping enhance content to optimum peak brightness levels with improved contrast and without shine, and in-depth color mapping ensures an accurate expression of colors.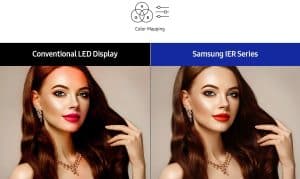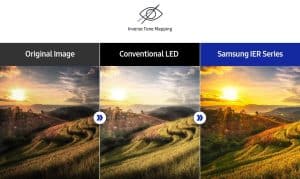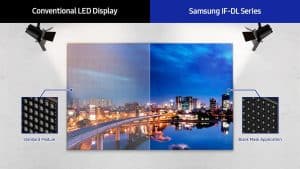 "Mask" Visual Inconsistencies
Dynamic lighting can expose higher pixel-pitch LED displays' lead framework. IF-DL Series eliminate this visual inconsistency by applying an external black mask* across the LED module. This mask closes the gaps responsible for the ensuing glittering effect, and reinforces uniform contrast.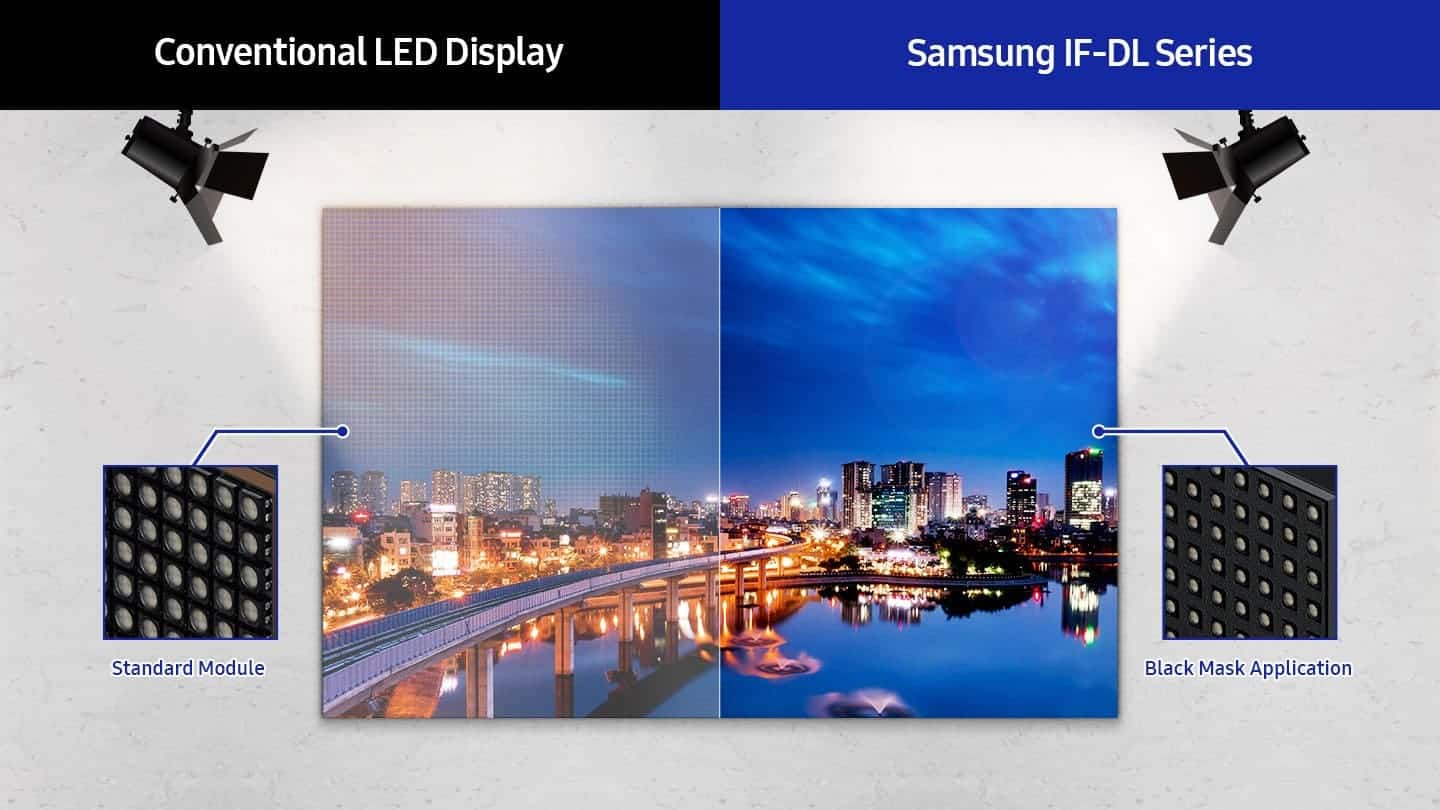 Fine-Tune Uniformity
Rigorous factory calibration and real-time DSLR camera sub-pixel calibration fine-tune all sub-pixels for uniform brightness and color chromaticity. When coupled with the Samsung LED Signage Manager's advanced picture settings, this enhanced treatment produces an excellent presentation.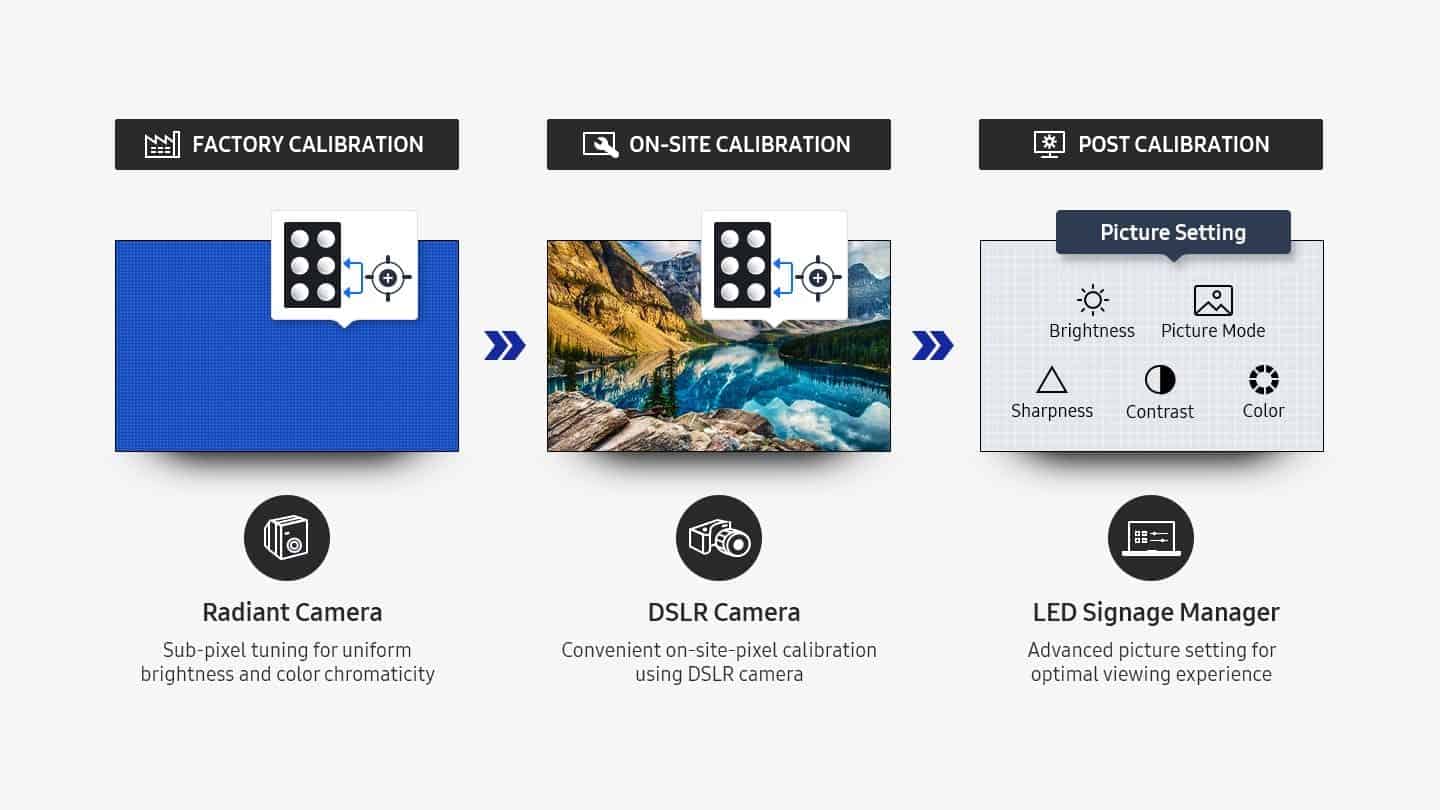 Expand Composition Possibilities
The IF-DL Series' advanced design includes eye-catching convex and concave curved configurations (up to 6,000R). Businesses can also align their IF-DL Series displays on an incline or adhere them to a ceiling, opening new engagement possibilities regardless of environmental constraints.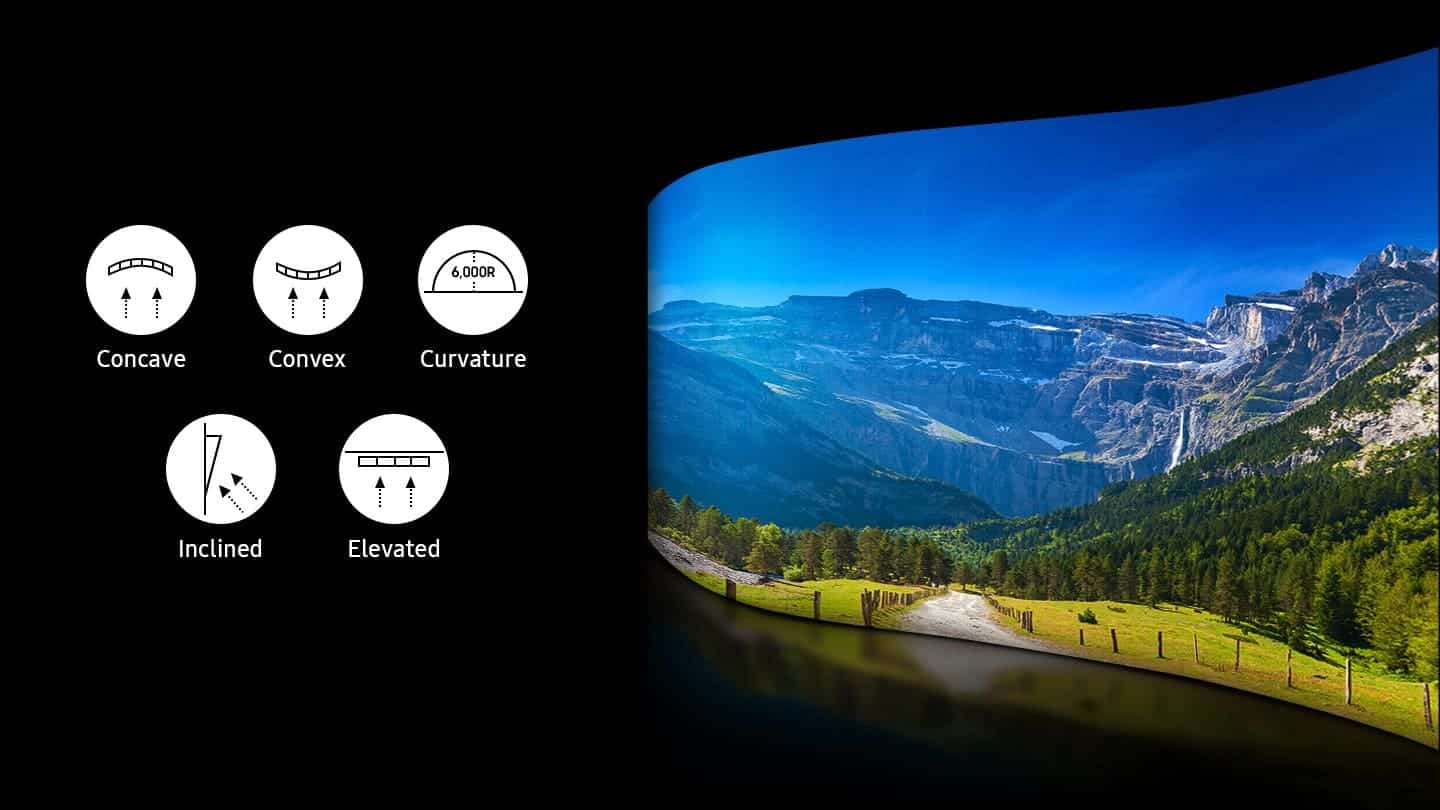 Unwavering Reliability
Resistant to the impact of environmental noise and vibration, the IF-DL Series boasts continuous performance even in turbulent and loud indoor venues such as sports stadiums and train stations.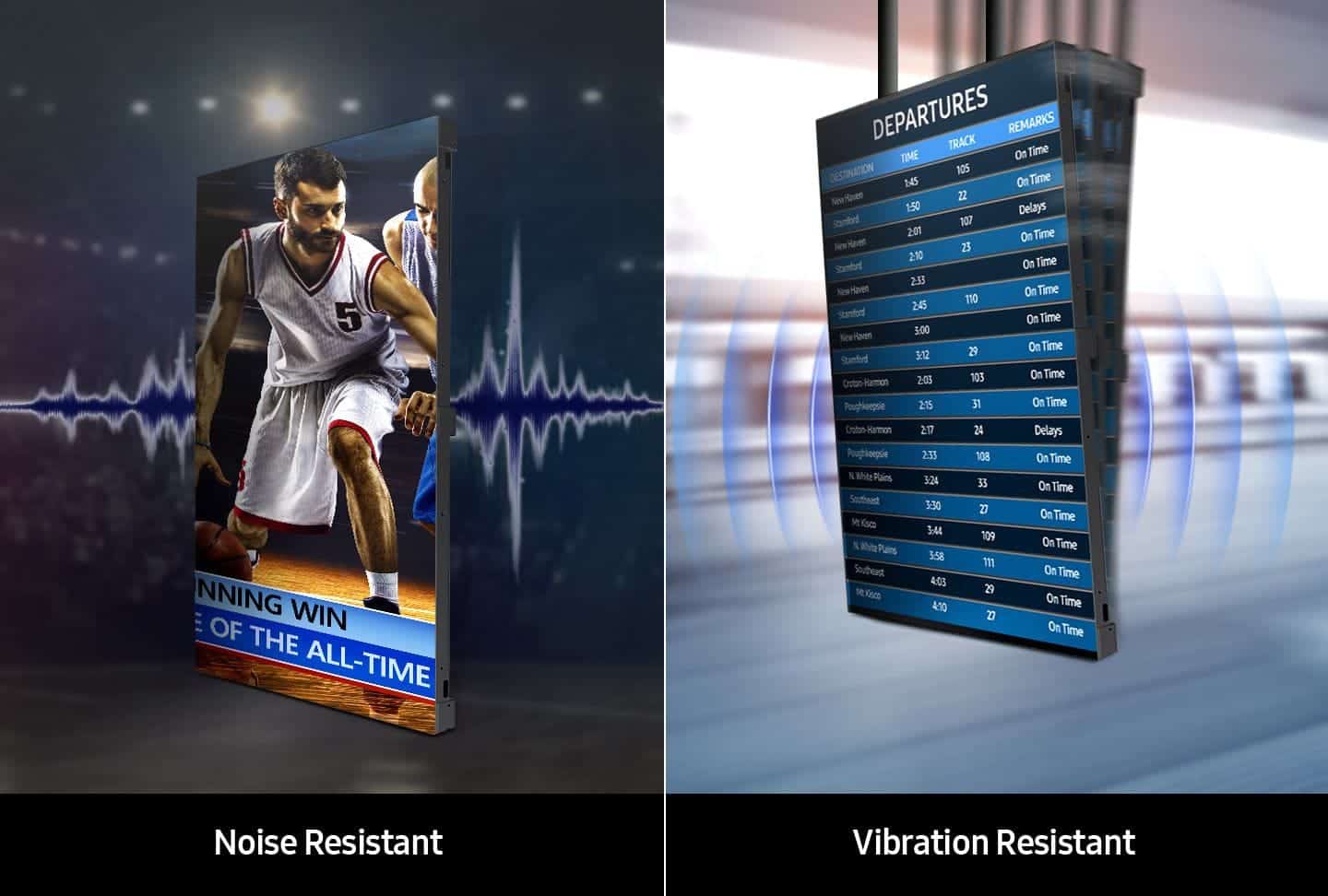 Hassle-Free Installation and Maintenance
The IF-DL Series displays offer front access to critical signage components, for clean installation free of catwalk space and ensuring closer adherence to neighboring surfaces. Similarly, the displays foster fast, convenient maintenance with rear accessibility.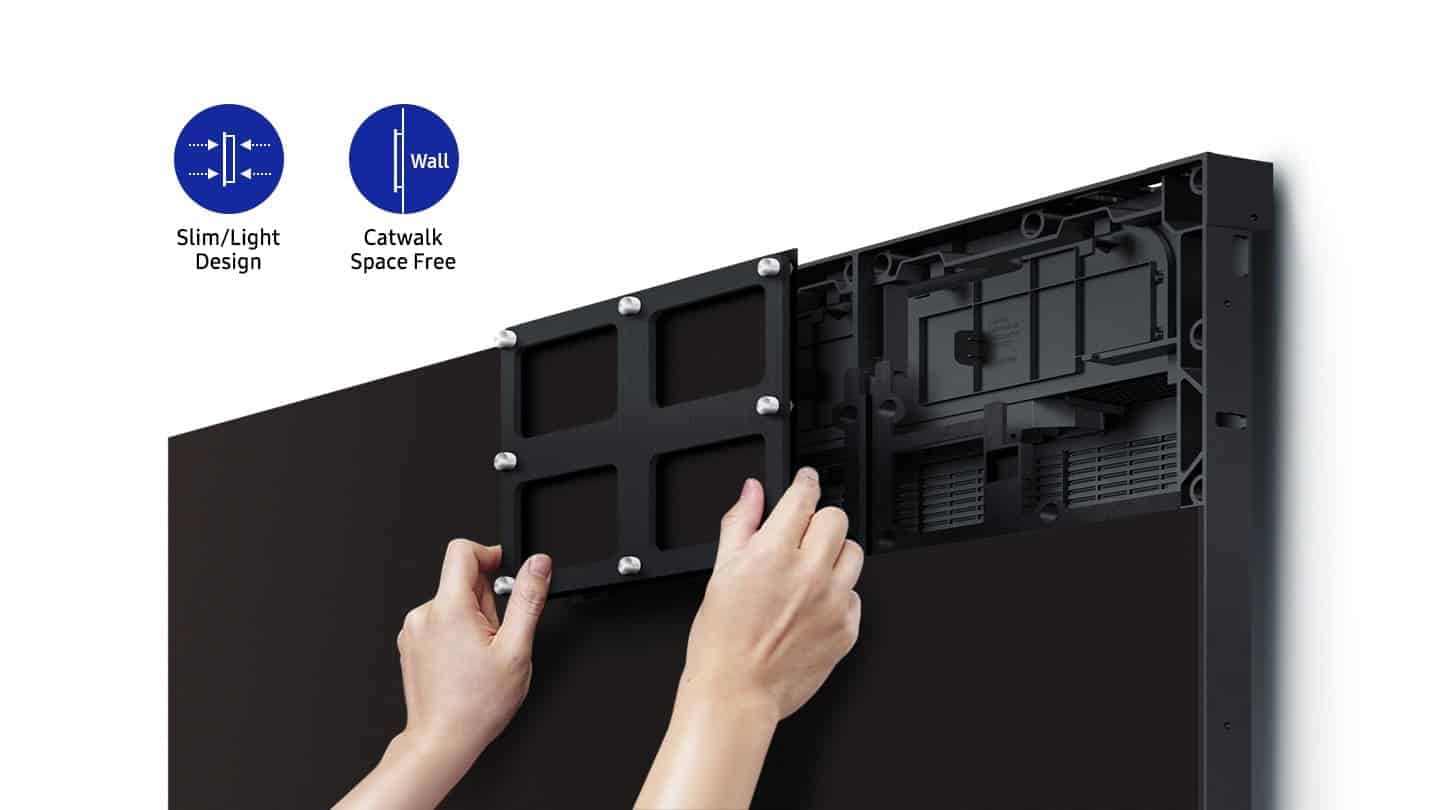 Streamline UHD Content Delivery
Samsung's compatible S-Box condenses the delivery of compelling content to a single, centralized device. The S-Box transmits UHD content across multiple IF-DL Series displays without requiring external boxes or splitters, helping businesses enjoy faster and more cost-efficient operations.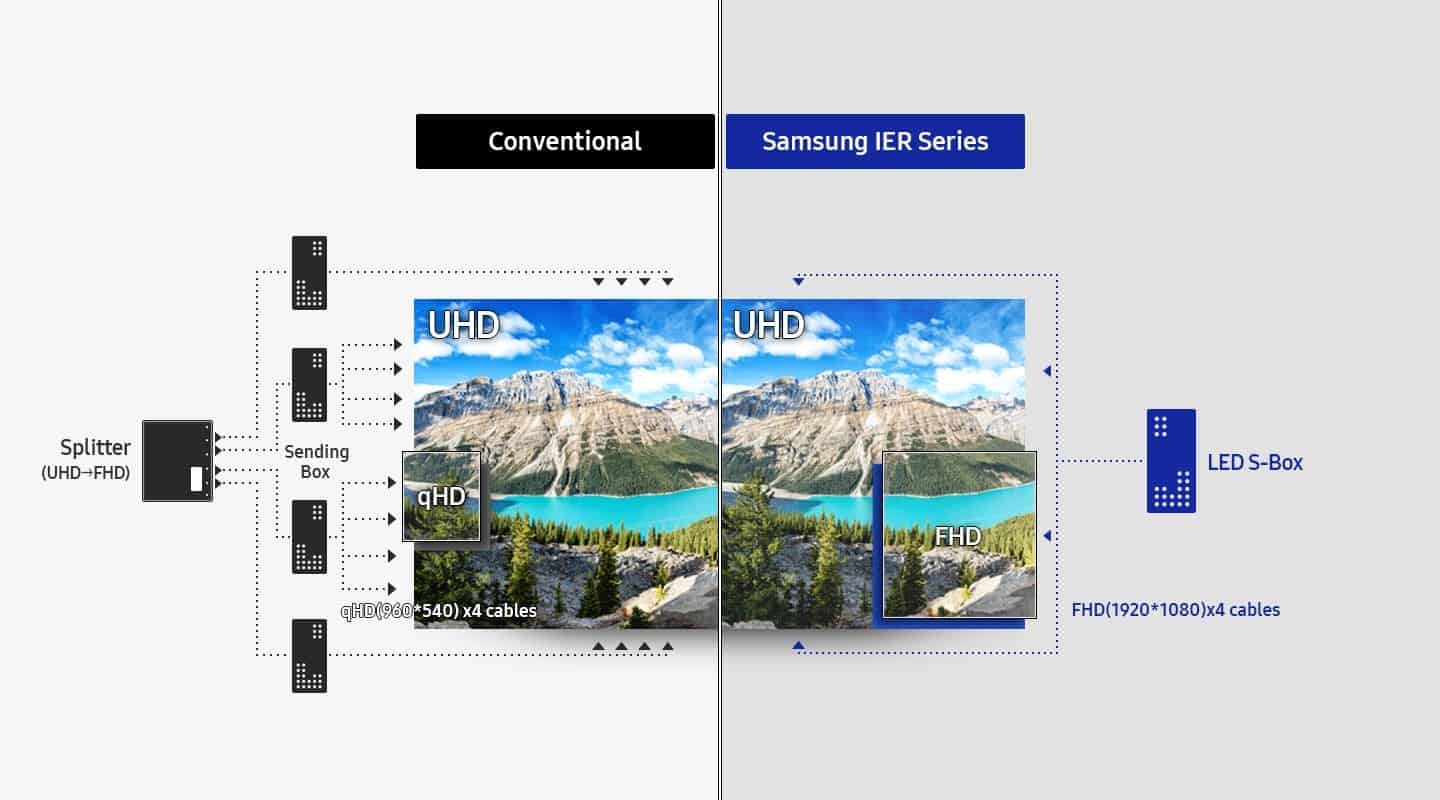 Manage Content and Devices Anywhere
Compatibility with the MagicInfo platform enables IF-DL Series users to create, schedule and deploy content across an entire signage network. Users likewise can monitor and adjust display settings and troubleshoot potential performance issues from any location via remote access.