Curved COB LED Installation at the Headquarters of European Space Agency in Paris
The European Space Agency in Paris is now a spectacle of modern technology with the installation of a brand new curved LED screen. Dynamo LED has implemented their DRE Series COB LED to create an immersive visual experience for all who visit this amazing attraction. As one of the few COB displays able to be seamlessly curved on any surface, the breathtaking visuals are sure to wow anyone that walks through these doors. With vibrant colours, sharpness levels high, incredible contrast and providing seamless coverage, this setup provided the best viewing experience possible! Read our blog post below for more information about how it all came together.
Introducing Dynamo LED's DRE Series COB LED Screen Installation at the European Space Agency in Paris
The European Space Agency in Paris has just unveiled the latest addition to their advanced technology arsenal – the Dynamo LED's DRE Series COB LED Screen Installation. This next generation display is the latest iteration of Dynamo's popular DEX COB series, boasting an incredibly smooth surface with its COB technology. The installation is already turning heads with its stunning visuals and unparalleled clarity, making it the perfect addition to the ESA's already impressive technological suite. With this new addition, the agency is sure to continue pushing the boundaries of what is possible in scientific research and exploration.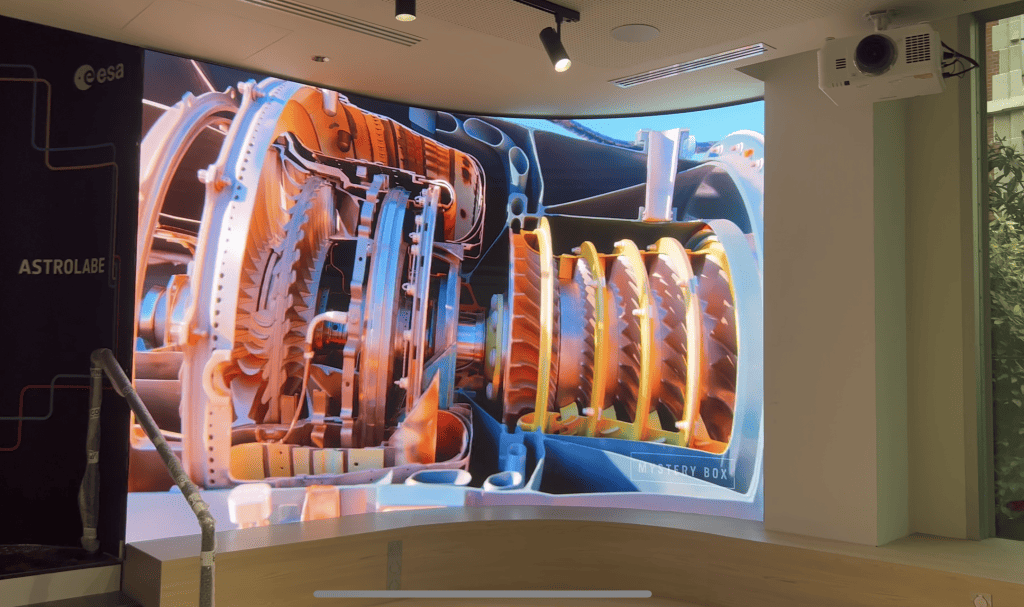 Overview of the Technology used to Install a Curved COB LED Screen
Installing a curved LED screen may seem like a daunting task, but with the right technology, it can be done with ease. One of the key components is a special resin formula which ensures that the screen does not turn yellow over time. This means that the screen will maintain its vibrant colours and high-quality display for longer, without the need for constant maintenance. Additionally, the technology used in the installation process allows for a seamless integration of the LED screen into its surroundings, creating a visually stunning effect. With the right technology, a curved LED screen can be a captivating addition to any space, providing an immersive experience for the viewer.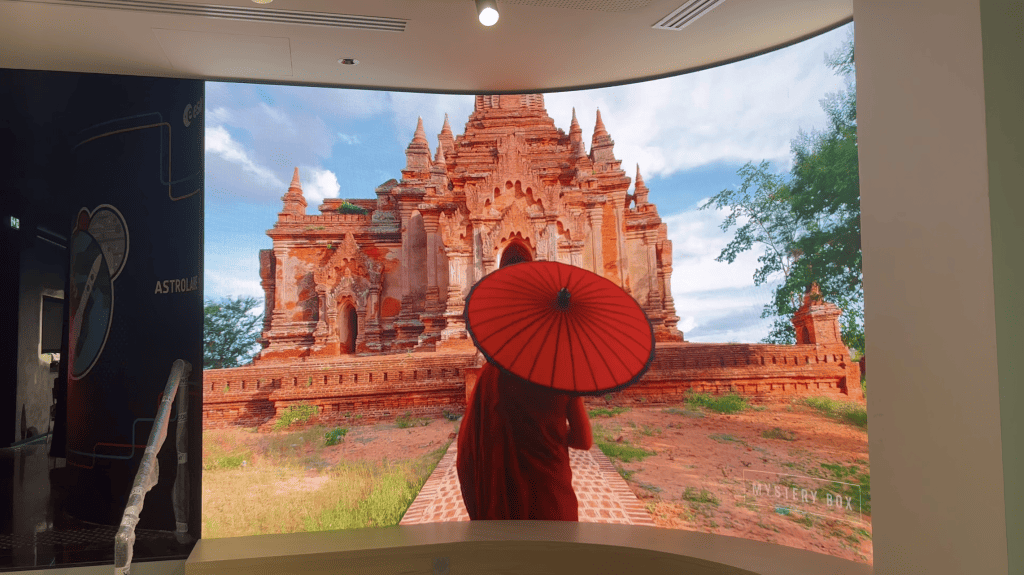 Benefits of Using a Curved COB LED Screen for Entertainment and Other Purposes
Curved COB LED screens are a popular choice for entertainment and other purposes, owing to their numerous benefits. Firstly, these screens are incredibly easy to clean, as they can be washed with water. Secondly, they offer a high contrast, allowing for clear and sharp images. Additionally, they have vibrant colours that make the viewing experience even more enjoyable. And finally, they are highly durable and long-lasting, ensuring that you get your money's worth. All these features make curved COB LED screens a great investment for both personal and commercial use.
How The COB Installation Project Was Executed
The installation project was a challenging process that required careful planning and execution. The Dynamo team worked tirelessly to ensure that everything was done to perfection. They managed to complete the project in just two days, which was a remarkable feat considering the complexity of the design. One of the key difficulties of the installation was that it involved fixing DRE series cabinets directly onto the wall with a great deal of precision. The team used lasers to achieve this feat, and the end result was spectacular. Overall, this was a project that required skill, expertise, and dedication, and the team delivered on all fronts.
Advantages of This Technology for Businesses and Organisations
In today's fast-paced business world, staying on top of the latest technological advancements is crucial for long-term success. This is why many businesses and organisations are turning to a particular technology that offers many advantages. Firstly, it's easy to maintain, which is a major plus for busy companies that don't have the time or resources to constantly monitor their technology. Additionally, this technology is long lasting, meaning that businesses won't have to constantly replace it, saving them both time and money. Finally, the visual effects are fantastic, helping businesses to create engaging and memorable experiences for customers and clients. With all these benefits and more, it's no wonder that COB LED technology has become a go-to choice for many businesses and organisations around the world.
Dynamo LED's recent installation of their curved COB LED Screen at the European Space Agency located in Paris is a testament to the ingenuity and challenging engineering skillsets that the company offers. Not only did this project showcase how the use of advanced technology can be beneficial for businesses and organisations, but also provided insight into the obstacles that they had to overcome during the installation process. Moreover, we used our expertise to complete the job despite these challenges. The accomplishments of this project are greatly appreciated by everyone – from those responsible for completing it successfully to those at ESA comfortably enjoying its effects and capabilities. It is remarkable what can be achieved when state-of-the-art LED components are combined with ingenious engineering capabilities; this project serves as a prime example of just that.