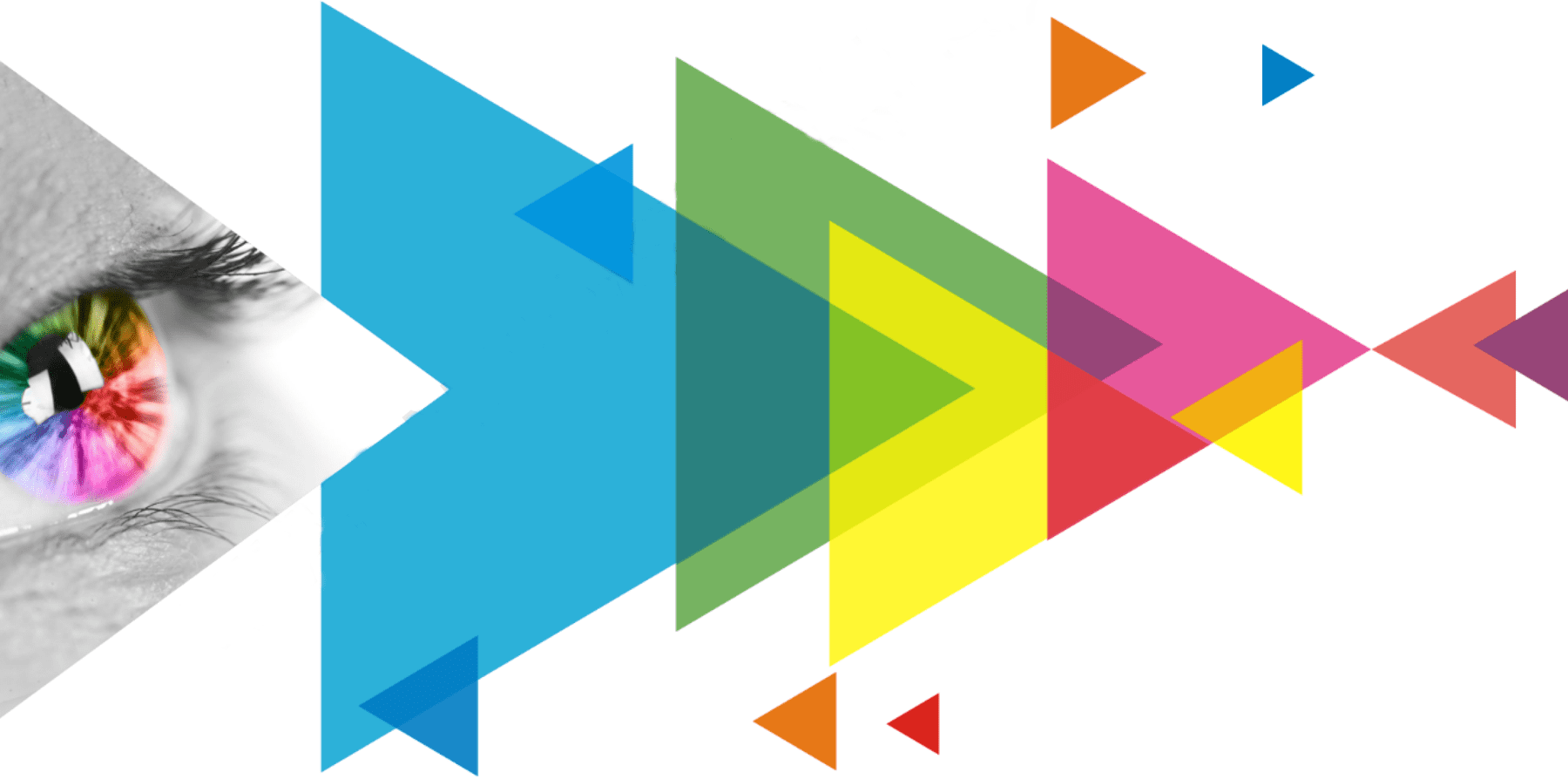 Novastar CVT4K-S Fiber Converter
The Novastar CVT4K-S Fiber Converter is a powerful device that offers advanced signal transmission capabilities for your LED display. With its support for 4K resolution and high refresh rates, the CVT4K-S ensures smooth video playback with accurate color reproduction. Its fiber optic connectivity provides reliable and secure transmission over long distances, while its compact design makes it easy to install and use. Plus, the CVT4K-S supports both single-mode and multimode fiber cables, giving you flexibility in choosing the right cable for your needs. Whether you're creating immersive visual experiences or managing large-scale displays, the Novastar CVT4K-S Fiber Converter is an excellent choice for your needs.
1) Supports 16-channel Neutrik Ethernet inputs and outputs.
2) Supports 4-channel optical fiber inputs/outputs. Two of them are master input/output channels and the other two are backups.
3) With dual-power redundancy backup inside for more stability and reliability.
4) Two types of power interfaces (3-pin power socket and Power CON) are supported to meet the different needs of customers.
5) With various indicator lights on the front panel, each status can be shown clearly.
6) With USB and Ethernet control interfaces making it is more flexible and much easier to connect main control computers.
Introduction
The CVT4K-M is a high-performance fiber converter developed by NovaStar. It is used for conversion between optical signals and electrical signals, allowing for long-distance signal transmission that is stable and not easily interfered with. Easy to use, the CVT4K-M makes it convenient to connect terminal devices and simplifies on-site wiring connections.
Features
16x Neutrik Ethernet inputs or outputs
4x Multi-mode twin-core LC optical ports, two as master inputs or outputs and the others as backup
Dual redundant power supplies, more stable and reliable
2 types of power connectors (3-pin power socket and PowerCON), satisfying different customer needs
2 types of control ports (type-B USB and Ethernet), more flexible and convenient to connect a control computer
Various indicators on the front panel to show device status clearly

| Indicator | Color | Status | Description |
| --- | --- | --- | --- |
| 1–16 | Green | Always on | The Ethernet cable connection is normal. |
|   | Yellow | Flashing | There is data transmission. |
| OPT1–OPT4 | Green | Always on | The optical fiber connection is normal |
| PWR | Red | Always on | The power supply is normal |
| STAT | Green | Flashing | The device is functioning normally |

Input and Output
OPT1–OPT4

4x optical ports for data input or output OPT1 corresponds to Ethernet ports 1–8 and OPT2 corresponds to Ethernet ports 9–16. OPT3 is the backup of OPT1 and OPT4 is the backup of OPT2

| | |
| --- | --- |
| Description of the optical module:  Installed at the factory, hot pluggable  Transmission rate: 9.95 Gb/s to 11.3 Gb/s  Wavelength: 850 nm  Transmission distance: 300 m | Optical fiber selection:  Model: OM3/OM4  Transmission mode: Multi-mode twin-core  Cable diameter: 50/125 μm  Connector type: LC  Insertion loss: ≤ 0.2 dB  Return loss: ≥ 45 dB |

1–16
16x Neutrik Gigabit Ethernet ports for data input or output
Control
AC 100-
240V~50/60Hz
Power input connectors, including a 3-pin power socket and a PowerCON socket
For the PowerCON connector, users are not allowed to plug in hot.
Pour le connecteur PowerCON, les utilisateurs ne sont pas autorisés à se connecter à chaud.
The product can be mounted in a standard 19-inch rack capable of withstanding at least four times the total weight of
the mounted equipment. Four M5 screws should be used to fix the product.
Caution: The equipment must be installed in a restricted access location.
Attention: L'équipement doit être installé dans un endroit à accès restreint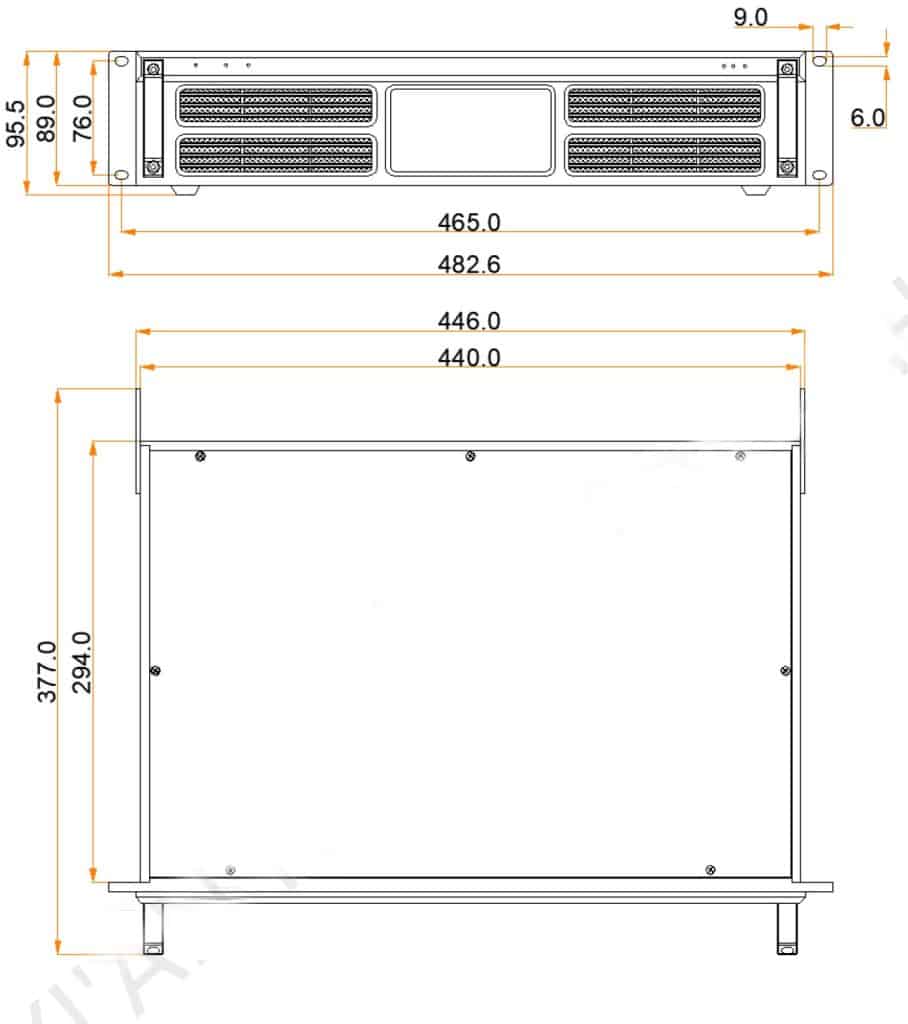 Electrical Specifications
Input voltage
Rated power consumption
AC 100 V to 240 V
10 W
Operating Environment
Humidity
Temperature
-20°C to +60°C
10% RH to 90% RH, non-condensing
Storage Environment
Temperature
–20°C to +70°C
Physical
Dimensions
482.6 mm × 377.0 mm × 96.0 mm
| | | |
| --- | --- | --- |
| Specifications | Net weight | 4.6 kg |
| Packing Information | Carrying case | 530.0 mm × 193.0 mm × 420.0 mm, white cardboard |
| | Accessory box | 405.0 mm × 290.0 mm × 48.0 mm, white cardboard box Accessories: 1x Power cord, 1x Ethernet cable, 1x USB cable, 12x M4*10 screws |
| | Packing box | 550.0 mm × 440.0 mm × 210.0 mm, craft paper box |