LED Floor Screen With Interactive Sensors
An Interactive LED floor screen is the perfect choice for brands or sellers to engage with their customers. Among all similar products, DF series stands out with it's unique and competitive advantages. Extremely short sensor response time, high stability and wide viewing angles enable DF series to provide a truly amazing experience for customers.
LED screen flooring is an incredible way to create an amazing feature within a whole range of environments. A whole range of pixel pitches enables the installation to show vibrant images and video with excellent viewing angles. To add to the experience, Dynamo LED's interactive floor also enables interaction via touchpoints that can then trigger various changes in content on the LED screen itself. Highly durable, the surface can withstand up to 2000kgs, and the anti-scratch surface means applications such as dance floors are more than suitable.

The Interactive Effect
No delay in the interactive effect and multiple touch points in each floor tile enables DF series to deliver strong visual impact, providing the audience with a truly amazing and unforgettable experience and greatly improving their engagement. With the built-in interactive system and 16 touch points in each module, response time is reduced to less than 0.01s.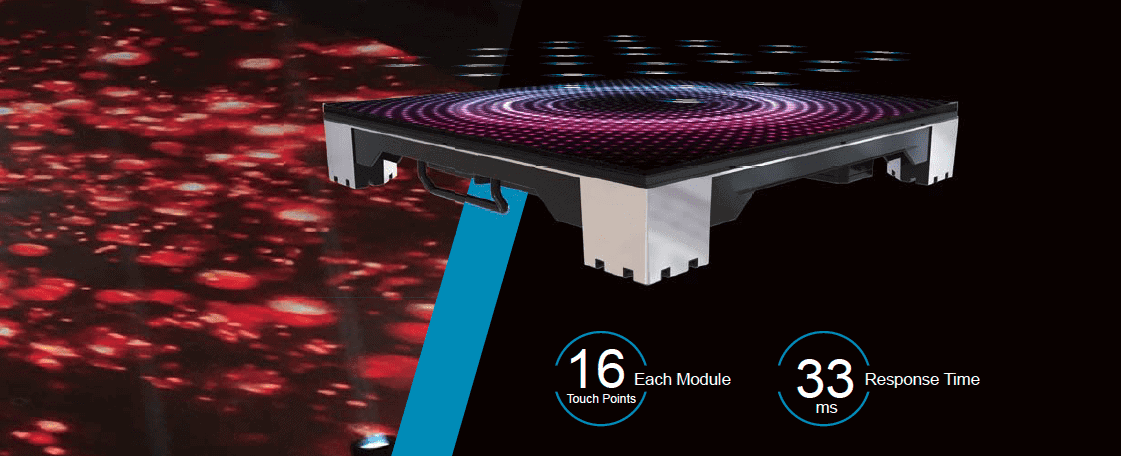 Highly Stable
Highly Stable Ensure stable performance even for long-term use and long daily operating hours. Stable signal and backup power supply ensure safe use even in high footfall areas. With front and rear IP65 waterproof design, the DF series can be used in a wide range of applications.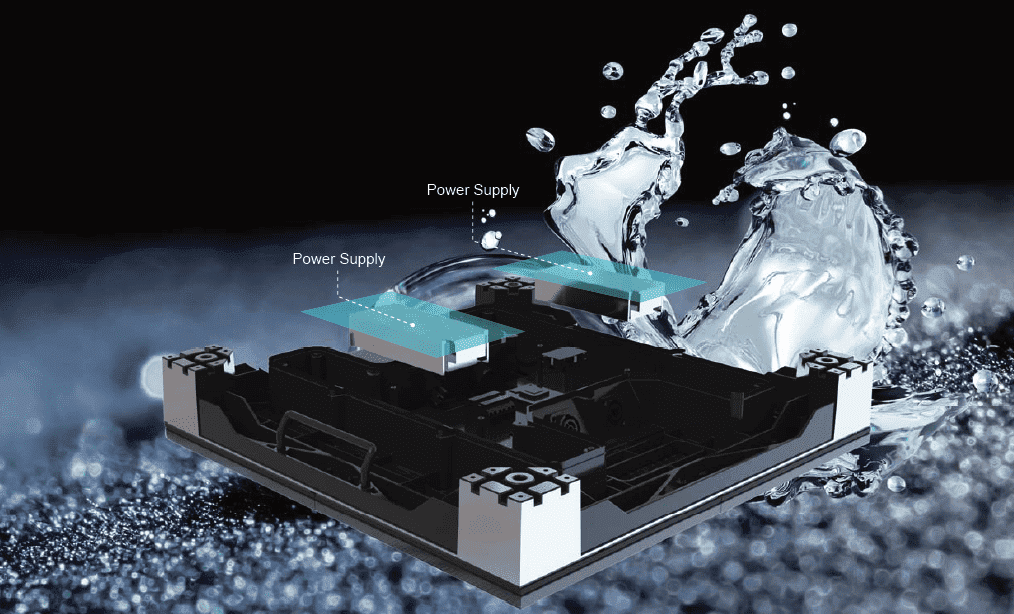 Easy to Service LED Floor Screen
Magnetically fixed module design, which greatly decreases service time and improves work efficiency a module can be easily replaced within 3 seconds with the correct tools and yet be difficult to remove otherwise.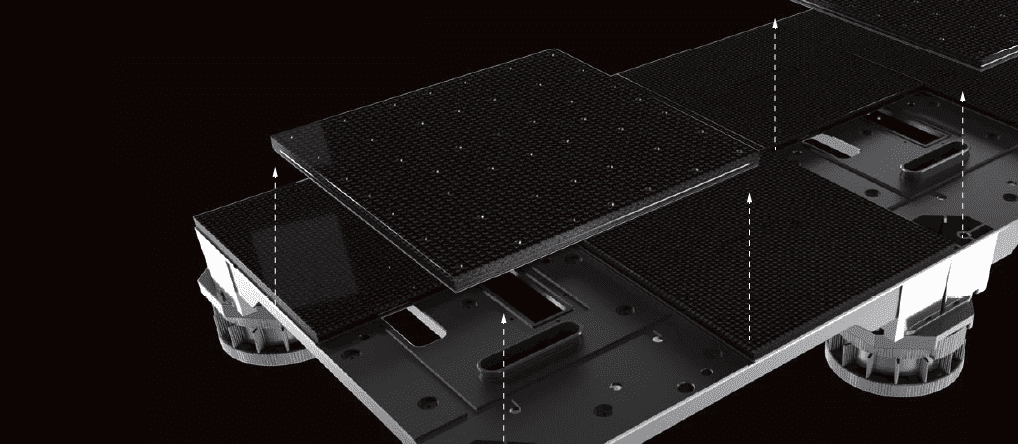 Wide Viewing Angle
Wide angle for much better viewing experience. The floor screen can be clearly seen from any angle. Every audience can enjoy the charm of modern technology.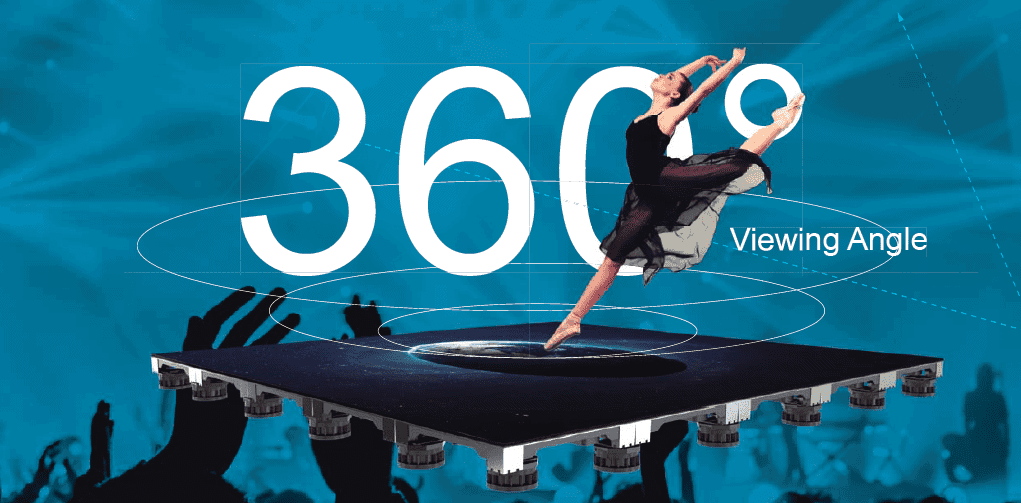 Height Adjustable LED Floor Screen
The customised adjustable foot enables the height of the LED floor screen to be adjusted from 75mm to 94mm.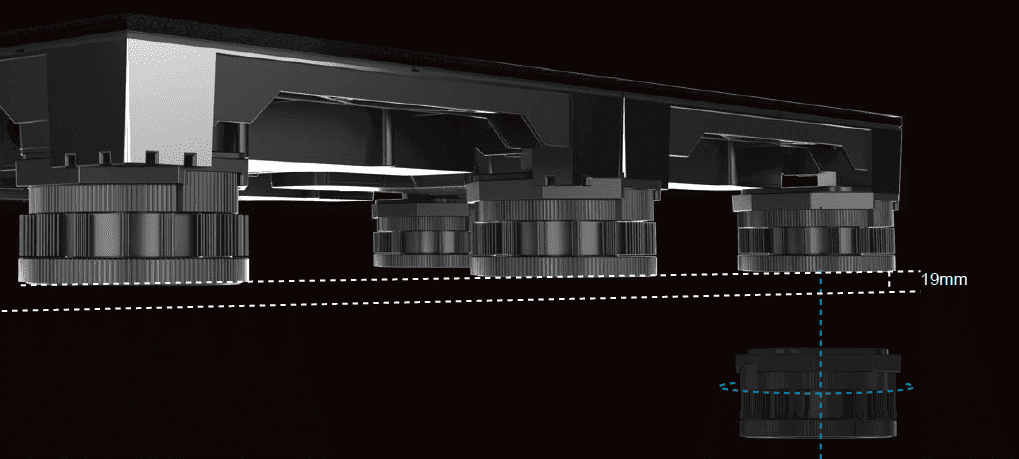 High Load Bearing Capacity
Featuring point-to-face contact and support technology, its load capacity is over 2,000kg/sqm, so bearing the weight of a car is no big deal for the DF series. The surface also offers protection from high footfall and can be used as a dance floor with no issues from high heels etc.