Features
Revitalize Indoor Customer Engagement
Samsung's fine pixel pitch IF Series LED displays captivate customers through more realistic and memorable content. The IF Series combines industry-best video processing technologies with High Dynamic Range (HDR) picture refinement for added clarity and sophistication.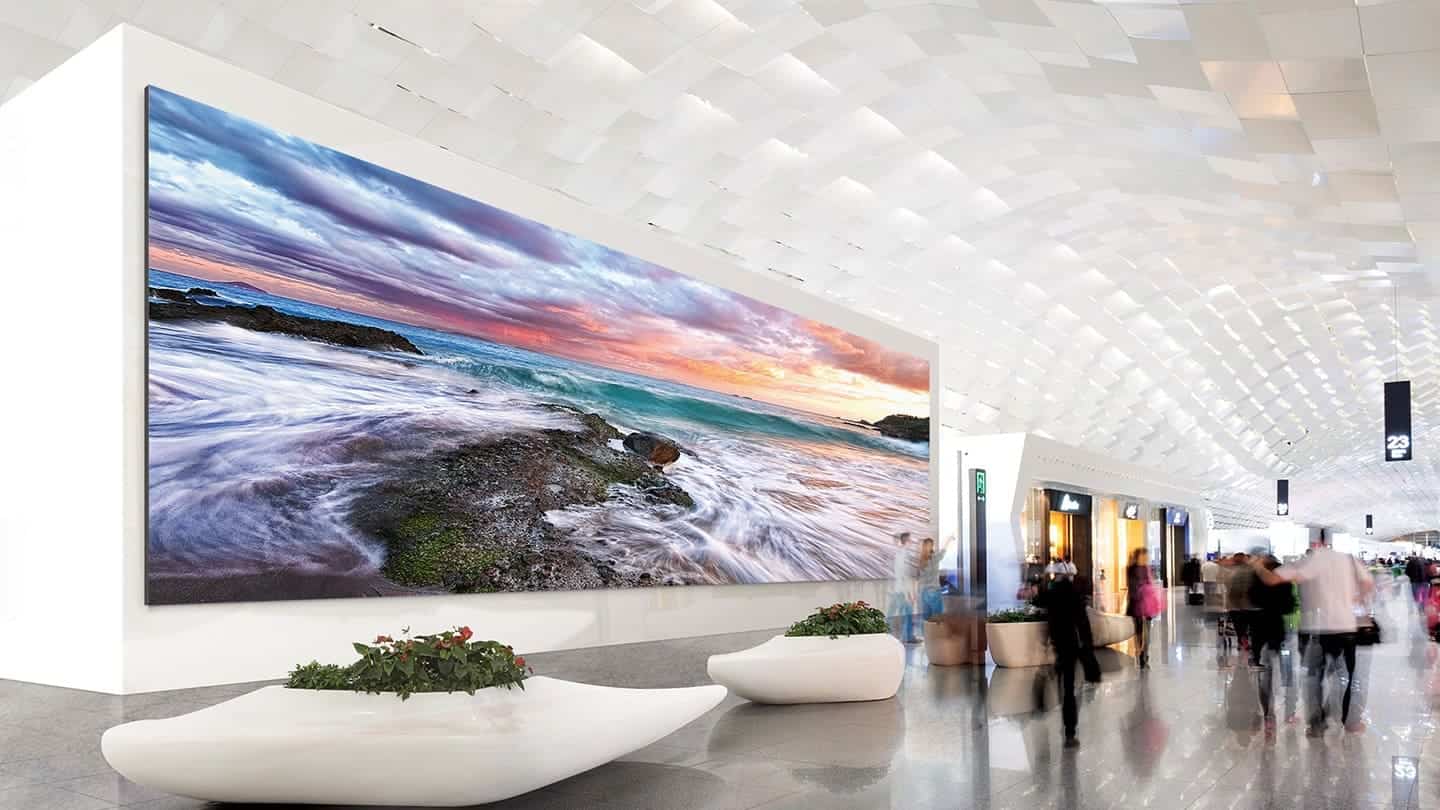 Bright and Clear LED Expression
The IF Series' integrated HDR adaptation optimizes gradation within individual scenes for a consistent, shine-free presentation. For added detail and quality, the displays' complementary dynamic peaking elevates peak brightness to levels nearly two times higher than the standard LED maximum.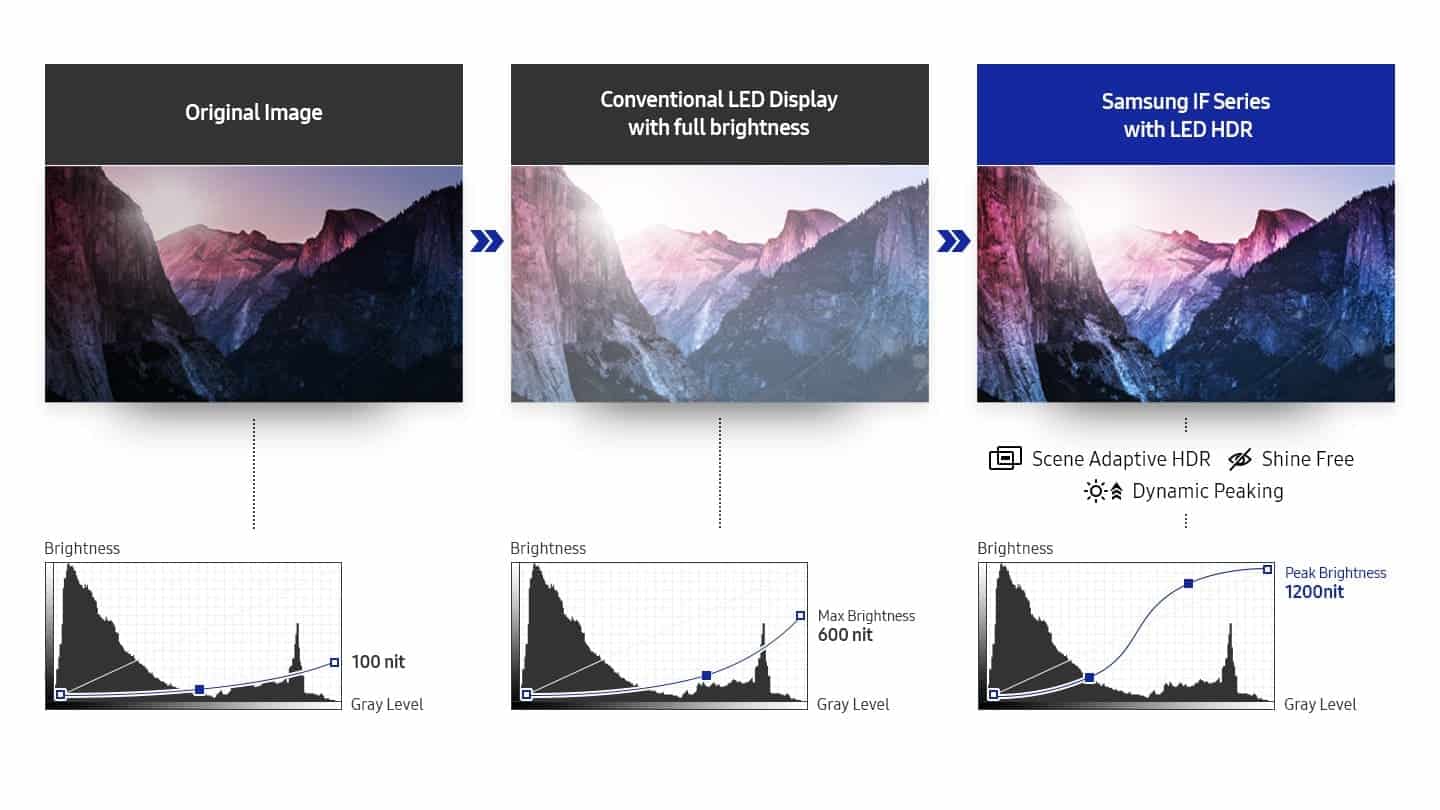 *Peak/Max Brightness can differ by model code
Accurate Color in Low Brightness Arenas
Conventional LED displays struggle to present red, green and blue color hues accurately in low grayscale settings. The IF Series overcomes these challenges through a unique algorithm that maintains R/G/B gradation and delivers precise, detail-rich hues in low-brightness indoor environments.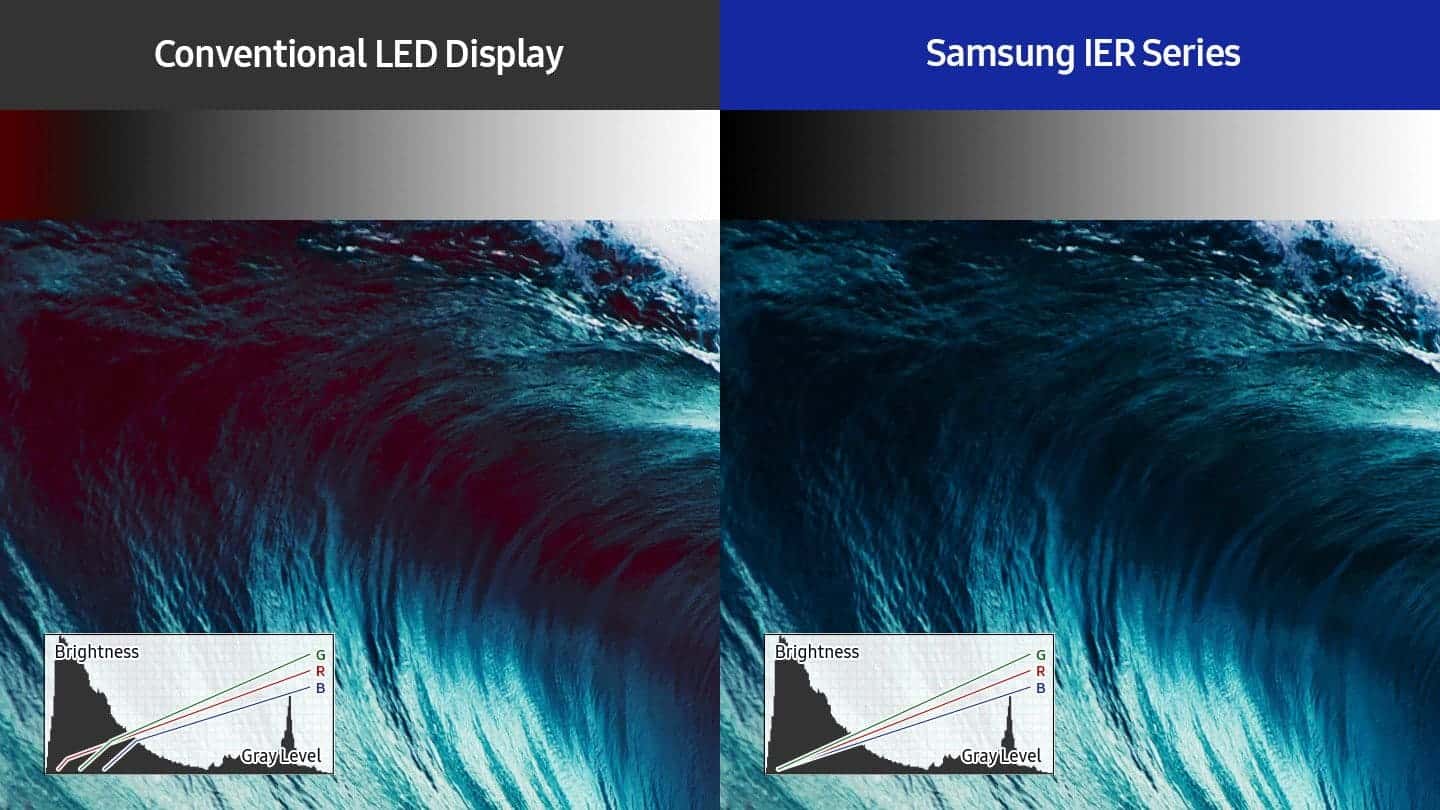 Detailed, Customized Color Presentation
Compatibility with various color gamut settings allows broadcast studios, galleries and other specialized indoor operations to customize color expression for their unique needs. This compatibility preserves color accuracy and visual power, and ensures that content catches eyes and resonates.
Fine-Tuned for Visual Excellence
Each IF Series display undergoes thorough factory calibration to optimize sub-pixel uniformity, brightness and color chromaticity out of the box. Samsung also provides convenient, DSLR camera-driven on-site calibration that prevents the need for radiant cameras and external software.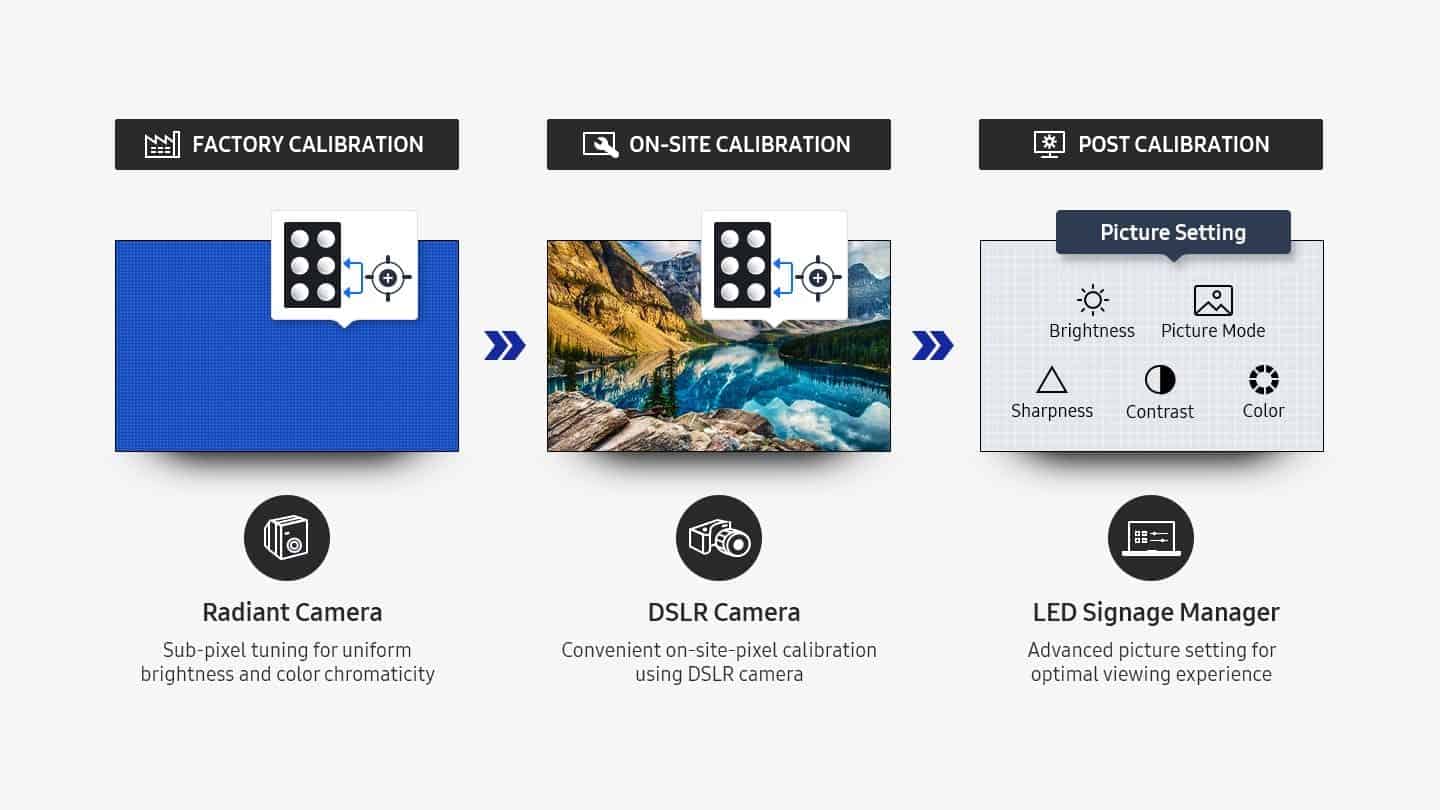 Clean, Hassle-Free Installation
The IF Series' compact design ensures a flexible, seamless implementation in any indoor setting. Front* access to critical signage components ensures a tidy activation free of catwalk space, while versatile rear access offers more convenient, quick-turn maintenance.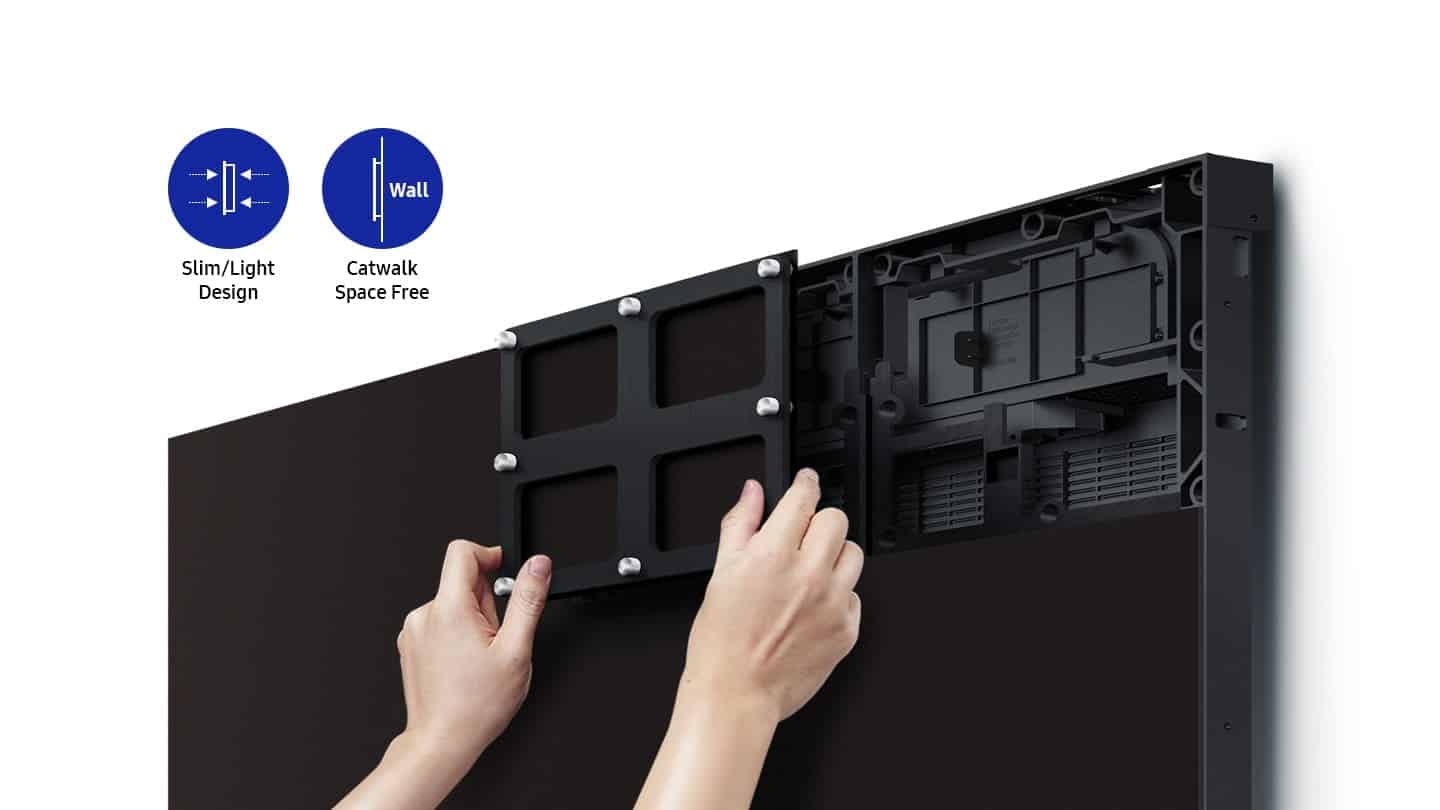 * TCon / Power supply can be accessed from the front on a cabinet level
Flexible and Efficient Operations
An all-inclusive design simplifies management for indoor businesses. Samsung's LED Signage Box (S-Box) transmits UHD content across multiple screens without requiring splitters or external boxes. The integrated MagicInfo platform also streamlines content creation, scheduling and deployment.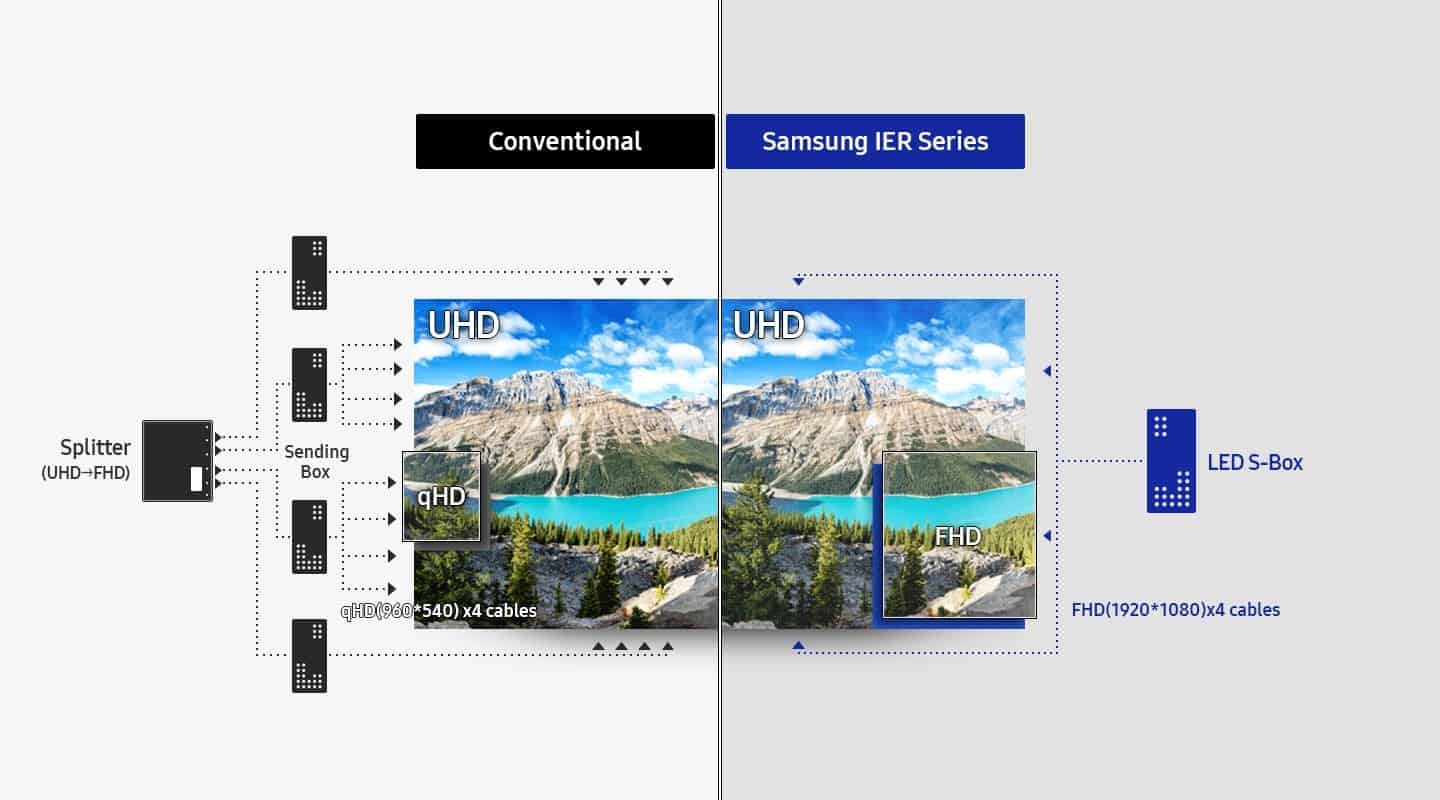 Durable, Long-Lasting Performance
An energy-efficient cabinet design extends the IF Series' lifespan while reducing operational costs. The IF Series includes advanced temperature and ventilation management settings and a fanless design to ensure uninterrupted content delivery in potentially variable environmental conditions.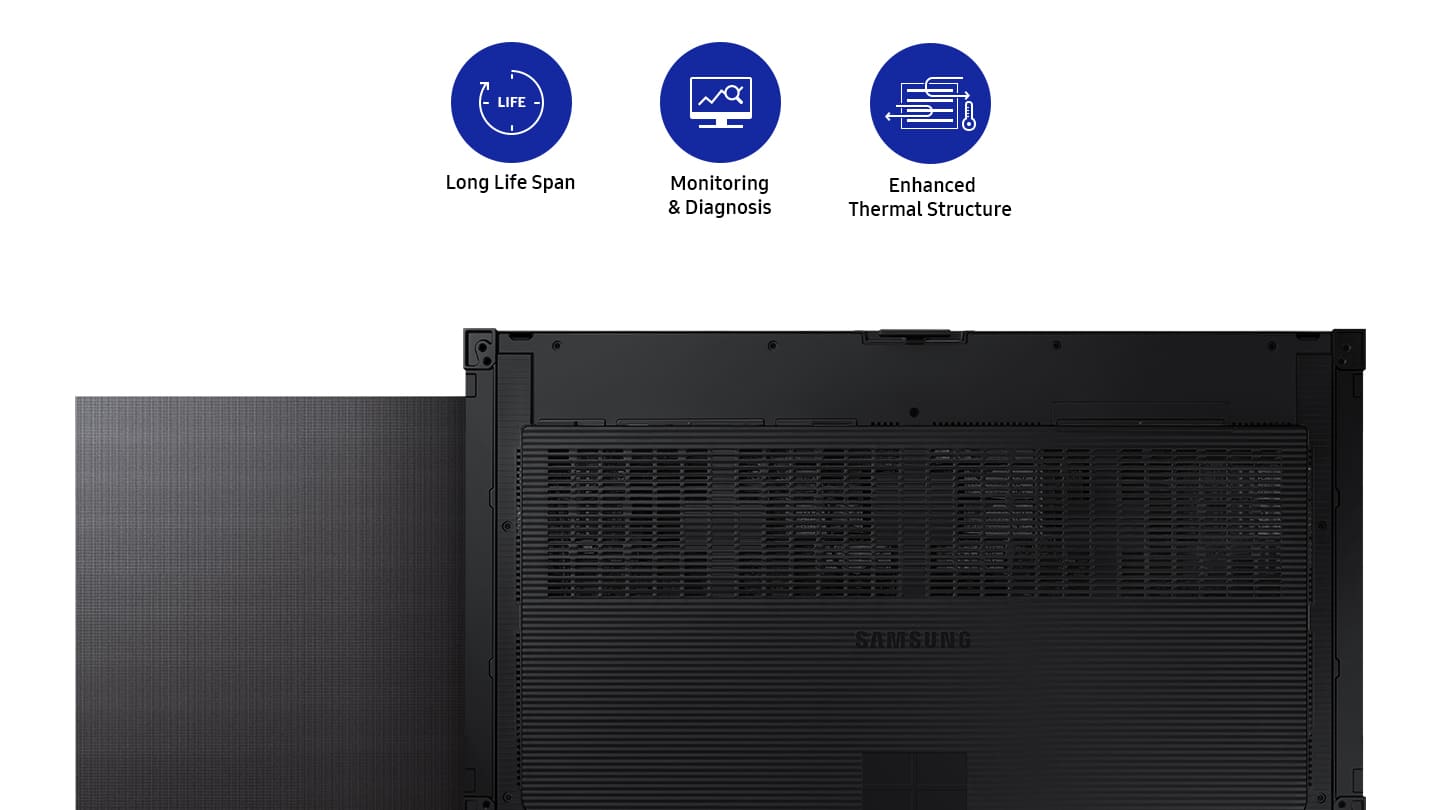 Integrated Error Prevention
Each IF Series display is designed for operational excellence, with continuous performance through internal errors. In case the main source fails, signal redundancy transmits back-up signals to the displays' LED cabinets and power redundancy activates a second power unit.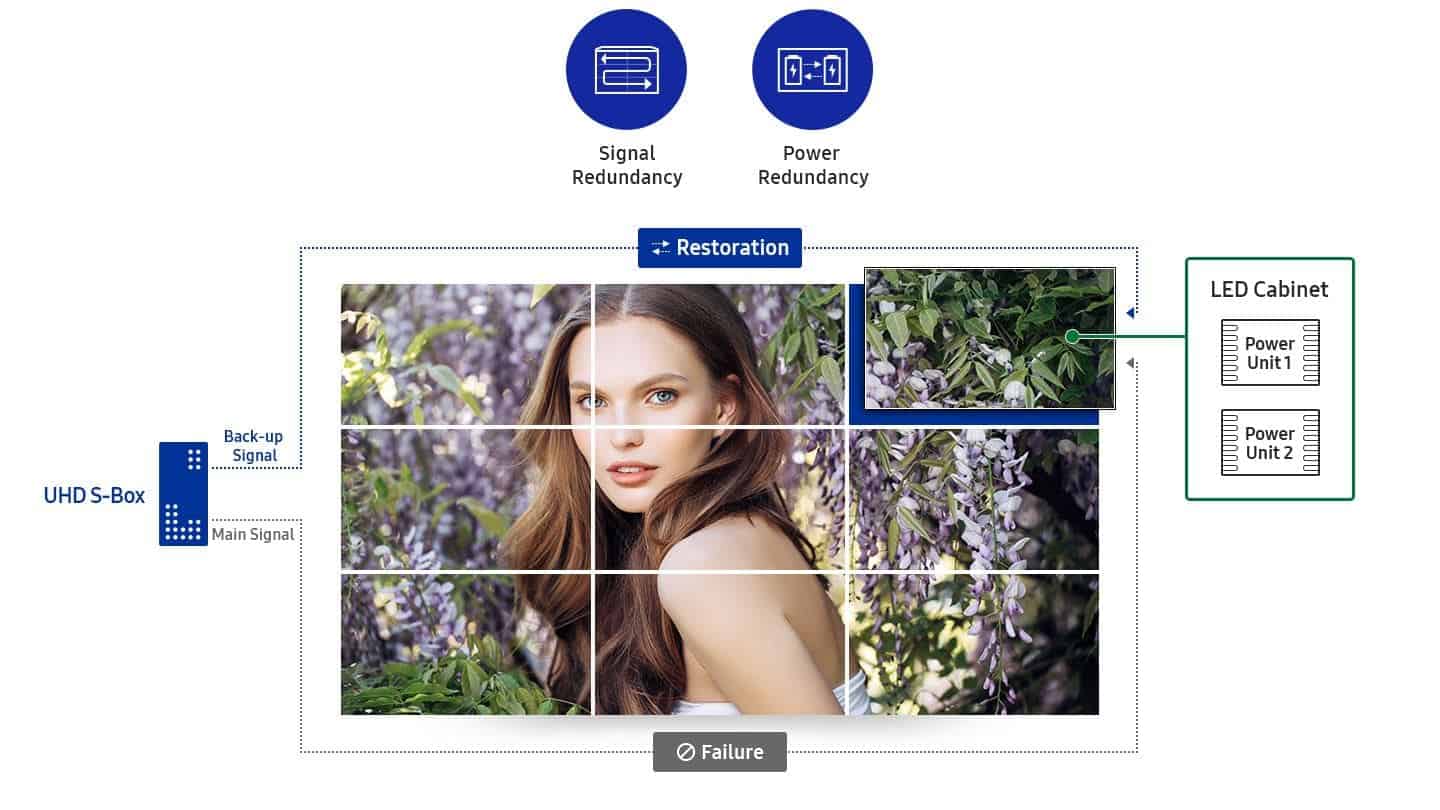 Intuitive Stand-by Mode Activation
Should the connected S-Box or media player turn off, the IF Series displays work with Samsung's LED Signage Manager to automatically initiate stand-by mode. This conversion reduces power consumption to less than 2W, and enables businesses to operate more efficiently and sustainably.