Enter a new decade with an immersive, unique advertising experience that is surging in popularity. In an environment that is bombarded with advertising messages of all kinds and using every medium, capture and retains attention with high-definition LED screen advertising.
This latest iteration of digital signage is proving to be an essential means of indoor and outdoor advertising. It is reminiscent of the iconic displays of Picadilly Circus in London and Times Square in New York.
LED advertising displays are becoming more and more common sig in urban centres across the globe. The reception has been positive, demand is voracious, and the development of this remarkable new technology shows no signs of slowing down.
Read on to learn more about this high-growth technology, including LED screen advertising uses and applications, different advertising set-up, and how you can run your own profitable LED advertising business.
What is LED advertising?
LED advertising is a form of electronic advertising media that displays your static or video-based advertisement with illuminant high definition graphics. Superb installations can be fabricated to a variety of digital images, from static adverts to websites and streamed media. This form of digital signage has incredible utility, versatility, and portability.
It can be used to create multimedia advertising on any kind of surface. LED screen-based displays offer an exacting level of control and interactivity as the advertising content can be streamed to the advertising unit using a cloud-based content management system (CMS) and wireless internet technology.
Businesses of all kinds can use LED advertising for a wide variety of public sector, social and commercial entities and sectors including:
Shopping centres and malls

Restaurants and hospitality businesses

Cinemas

Educational Institutions

Creative Arts

Event Management

Sports
…and more! The only limit to utilizing this LED display technology is imagination. Content can now even be personalized to the view for a uniquely targeted campaign.
Technology that underpins the next generation of advertising and communications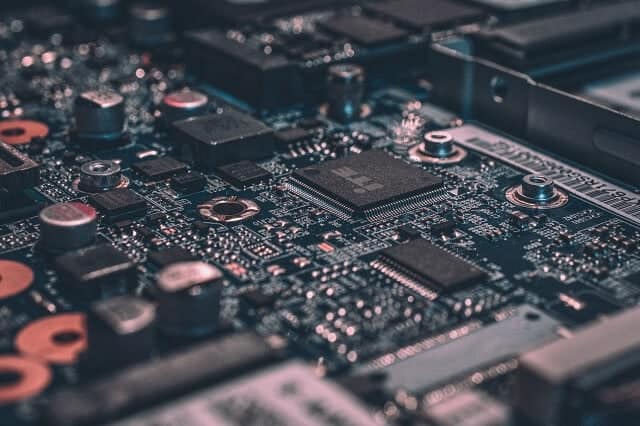 Digital signage such an LED video display provides the ability to harness the explosion in personal technology and has multiple points of synchronicity with some of the most promising technological developments on the market. This screen-based advertising is backed up by powerful software and cloud-based wireless technologies that are used to create the digital infrastructure that powers your campaign.
Aside from a variety of display screens, the hardware for LED advertising, made by companies like Cisco. also includes media devices and a content management server with an operating system of some kind. Recording impressions and viewer response mean that this media can also provide detailed analytical data that can be used to enhance or refine a campaign.
Single or multiple LED advertising units can be networked to provide synchronized or coordinated output, whatever is programmed much like with a regular computer. Consumer-facing advertising using this technology can be further enhanced by integration with some of the latest digital media, including:
3D video

360-degree video

SMS

Bluetooth

EPOS

QR-codes

Touchscreen technology

Body sensors
Enhance interactivity with augmented reality and LED advertising
Adapting and integrating these technologies with LED advertising realizes the promise of creating truly interactive advertising experiences, which have the power to transform how brands communicate and are perceived.
Augmented reality, in particular, evokes a great response from audiences by blending interactive animated digital content over a filmed real-world environment. Companies like Pepsico are using augmented reality LED advertising displays to a bold new dimension to their advertising.
One of their recent campaigns featured a London bus stop LED-display, which they turned into a fake window, inserting surprising objects like tigers and UFO into view to hilarious effect. Currently, companies are effectively harnessing augmented reality effects on smartphones.
With LED screens, the same effects can be reproduced on a much larger and more exciting scale, as seen with our recently completed video wall at the Arsenal football club. Augmented reality mirrors, games, and signage using LED screens hold power to transform the most mundane environment and boost your brand.
What are the key advantages of LED screen advertising?
There has never been a better time to make digital advertising an integral part of your company or product's marketing strategy. Using LED screen advertising as part of your campaign provides the following benefits:
As part of in-store advertising campaigns can be used to boost product appeal and tailored to the retail environment or task at hand for maximum response.

Using LED screen advertising as your Out Of Home (OOH) advertising solution means that your digital content can be published with high-quality outdoor LED screens and relayed to a far broader public audience. Depending on the footfall, traffic speed, and the frequency and duration of your message, you can get your ads in front of a broad cross-section of a local community, potentially generating new interest, widening your audience, and increasing inquiries.

The resolution and quality of this digital advertising are outstanding and will enhance its location with an unchanging high-quality presence. Over time, brands advertised using this media will become recognizable and trustworthy to regular passersby.

Positive returns on investment in digital advertising may lead you to consider reducing the spend on paper-based forms of advertising such as billboards, posters, and printed advertisements. There are also none of the costs of reprinting in case you need to alter a particular campaign.

LED Advertising provides the opportunity to create completely synchronous digital campaigns published and streamed across websites, phones, apps, television and radio, and Digital Out Of Home (DOOH) media. The innovative software and servers involved can be programmed to deliver coordinated and ultra-targeted advertising with a previously unseen level of control and accuracy. All campaigns can be run effectively from a single location.

Real-time updates and edits can be made to advertising, meaning that you can constantly refine the precision of your targeting. Wireless technology and cloud-based computing mean you can remotely control your ads from a variety of advanced software portals to make any desired changes instantly.

Enables some of the most advanced feedback, reporting, and analytics in the industry using sensors and HD video cameras that can accurately record audience response, viewing times, and interaction. Digital content can then be amended according to the demographic data obtained.

Digital advertising can work effectively with social media, QR codes, EPOS, touchscreen technology, and more for targeted ads that can produce an instant return on investment.

In a prominent public space will enjoy fantastic footfall for an attention-grabbing and reactive campaign. The costs of printing and setting up paper-based billboards are eliminated, as are the expenses of new recordings or print runs if advertising needs to be amended. Beyond the capital outlay for equipment and software, the ongoing cost for an LED screen advertising system is low, meaning all profits remain with you.

Once the investment has been made in the appropriate hardware, setting up your digital advertising on the LED screens is straightforward using the supplied CMS and software.
Setting up LED advertising
The global expertise necessary to execute successful LED screen campaigns using these technologies is limited. Hence, consulting with a leading LED advertising manufacturer or company is vital. We are one of the UK's leading manufacturers of LED advertising solutions. Dynamo can provide such turnkey solutions for your project.
Dynamo can assist in avoiding errors, which can be time consuming and expensive. Our team of industry experts offers in-house consultancy, manufacturing, and engineering of your digital advertising media for maximum effect and profitability.
Getting professional input on setting up LED advertising will provide the best return as you will benefit from assistance in selecting the best LED screen, its optimal placement, and ongoing management.
Alongside the fabrication of your ideal LED display and its hardware components are the technical knowledge of how to devise an advertising campaign that will run profitably to ensure your investment delivers a return. The necessary playlist software and control software are also critical investments.
Once LED advertisements are set up properly, you will be surprised at how easy it is to manage and its low operating costs.
LED advertising is a sound investment for a digitally enhanced future!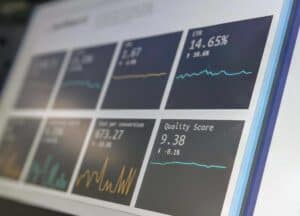 Digital advertising in all its forms is creating a growth market that may well eclipse the remarkable growth of the e-commerce sector. It has the potential to transform high traffic areas and precincts and rejuvenate retail and commercial districts that have fallen on hard times. The business sector is only just becoming aware of the potency and profitability of LED screen advertising, and investment as an early adopter is likely to create a significant return on investment.
Should you invest in LED Screen Advertising?
Electronic advertising in all its forms represents a new marketplace that is well worth exploring as an investor. Implementing an LED screen advertising business plan can enable this accelerated growth sector to be tapped into.
Major global outdoor media companies like CBS Outdoor and Norton are already securing prime locations for installing high-quality digital billboards. It is clear that competition for locations, hardware, and marketing campaigns and slots will make digital promoting, and especially Digital Out Of Home Media, highly lucrative.
Running and LED screen advertising business is already becoming a growth sector, which means that by acquiring an inventory of screens and affordable, permitted locations for their display, you have the potential to establish a thriving advertising business or add LED screen advertising to an existing advertising company.
Both the screens and their locations are already being considered significant assets, and demand for both will only increase as this market starts to grow.
A viable LED screen advertising business plan would need to address the following key considerations:
Finding and securing the best location for and LED screen billboard.

Securing local authority buy-in and planning consent.

Business depending on whether the venture is for indoor or outdoor advertising.

Pixel LED screens.

Costs of hardware, software, networking, and installation for your LED screen.

Defining running costs for the LED screen.

Choosing the type of campaigns that will be run via your screen (whether local or national businesses and brands).

Establishing pricing and service packages and assessing their profitability.

A strategy for finding and securing customers.

Devising and developing digital advertising campaigns suitable for Out Of Home media.

How to capture and hold the attention of audiences with your LED screen.

Finding the right sequencing software for your ads.
Dynamo LED Displays delivers solutions for every kind of visual experience.
LED advertising is incredibly flexible and can be adapted as part of any multimedia campaign. Work with our experienced LED engineers to create almost any kind of custom solution where high-quality visual media is at the fore. These advertising solutions can be custom-built, engineered, and networked to provide precise control over where, when, and how your media is displayed for maximum impact. 
LED advertising solutions include:
Digital billboards

Hybris billboards

Outdoor LED displays

Custom LED displays

LED ticker tape

LED Augmented Reality

LED Shop signage

LED shopfronts
With these modalities, Dynamo LED Displays can bring your message or products directly to your audience. Our LED screens can be set-up on the side of buildings, buses, or walkways for billboard impact with high resolution and moving images.
Conclusion
The decided shift towards online and digital means of advertising and communication has created a need for a versatile and high impact digital advertising platform for both outdoor and indoor display.
LED screen advertising offers a flexible solution that provides high impact and resolution display of images and videos. It can be configured for remote management with multiple screens controlled from a single location. It also shows promising potential for integration with other technologies such as EPOS, touchscreen technology, or augmented reality.
Unlike paper-based or static advertising, LED screen advertising offers the scope for user interaction and personalization, which only further enhances its effectiveness. Digital advertising with LED screens shows fantastic potential for devising new means and methods of communicating with an audience and is on the cusp of becoming a high growth sector.
Major outdoor advertising companies have embraced Digital Out Of Home advertising, reflecting its recognition as a lucrative business model.
Contact us if you would like to know more about LED screen advertising as a solution for your business or enterprise оr if you want to hire a led screen for your indoor and outdoor event.