Fully Front Serviceable
This newest generation screen adopts full front service, a breakthrough for easy maintenance without the need for tools, which makes repairing and replacement more efficient. With a simple touch on the module with the magnetic tool, users can replace the module in less than a few seconds. Power supply and receiving cards can also be easily removed from the front too.
High Vertical and Horizontal Viewing Angles
The DY series product will bring you exquisite display effects, whether at narrow angles both horizontally and vertically the DY series will ensure great visibility with vivid colour and maximum visual impact.
High-Quality Build
Ultra-high precision CNC workmanship coupled with processing precision of <0.1mm and special seamless connection design, adjustable cabinet structures the control the gaps to within ±0.03mm all come together to give the DY series the flat surface for optimal viewing pleasure.
Hanging LED Cabinets
The lightweight and heavy thickness of our LED cabinet including fast locks make hanging more efficient.

Stacking LED Cabinets
Rigid and strong stacking frame, ensures the stability of the DY series installation.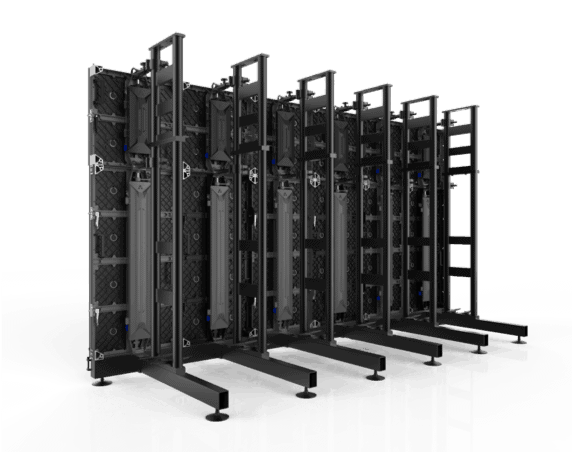 High Strength Cabinet Testing
Testing by authoritative testing institutions ensures our die-casting aluminium material cabinets have high strength, tensile test can reach 15.69KN.  Testing using high and low temperature, cold and hot cycle tests the die-cast aluminium material is more stable and not as susceptible to deformation than magnesium alloy so the high precision of the cabinets can be guaranteed.
For more LED cabinet options please see: https://dynamo-led-displays.co.uk/led-display-cabinets/
Ultra HD LED Display

Full Front Serviced

Two Cabinets Size Options(500x500mm/  500x1000mm)

Front Installation

Unified Modules(250x250mm)

Aluminum Cabinet