Sleek & Practical Design Hotel TV for Various Commercial Environments
UT782H is optimized for your commercial environment with its sleek & practical design. Especially, our specially designed vertical side jack and smart solution Pro:Centric give customers useful experiences. Also, it enables creating & customizing their own content with SDK Tools, pre-loaded apps, and the content management software Pro:Centric.
OPTIMIZED FOR BUSINESS ENVIRONMENT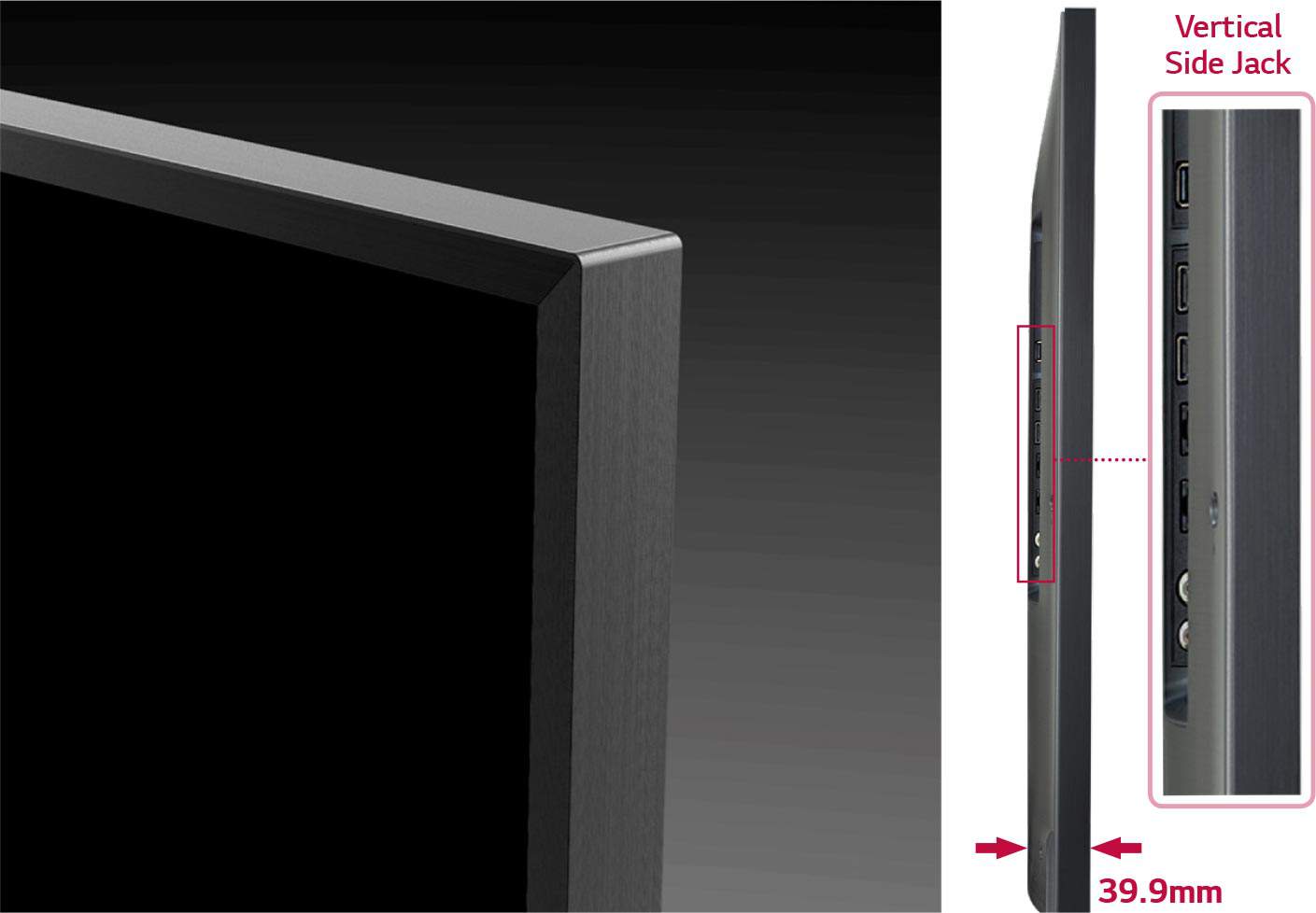 Slim Design & Vertical Side Jack
UT782H series with sleek and metallic design fits perfectly for your space. Especially, the vertical side jack optimized for business environments is specifically designed to meet customer's needs.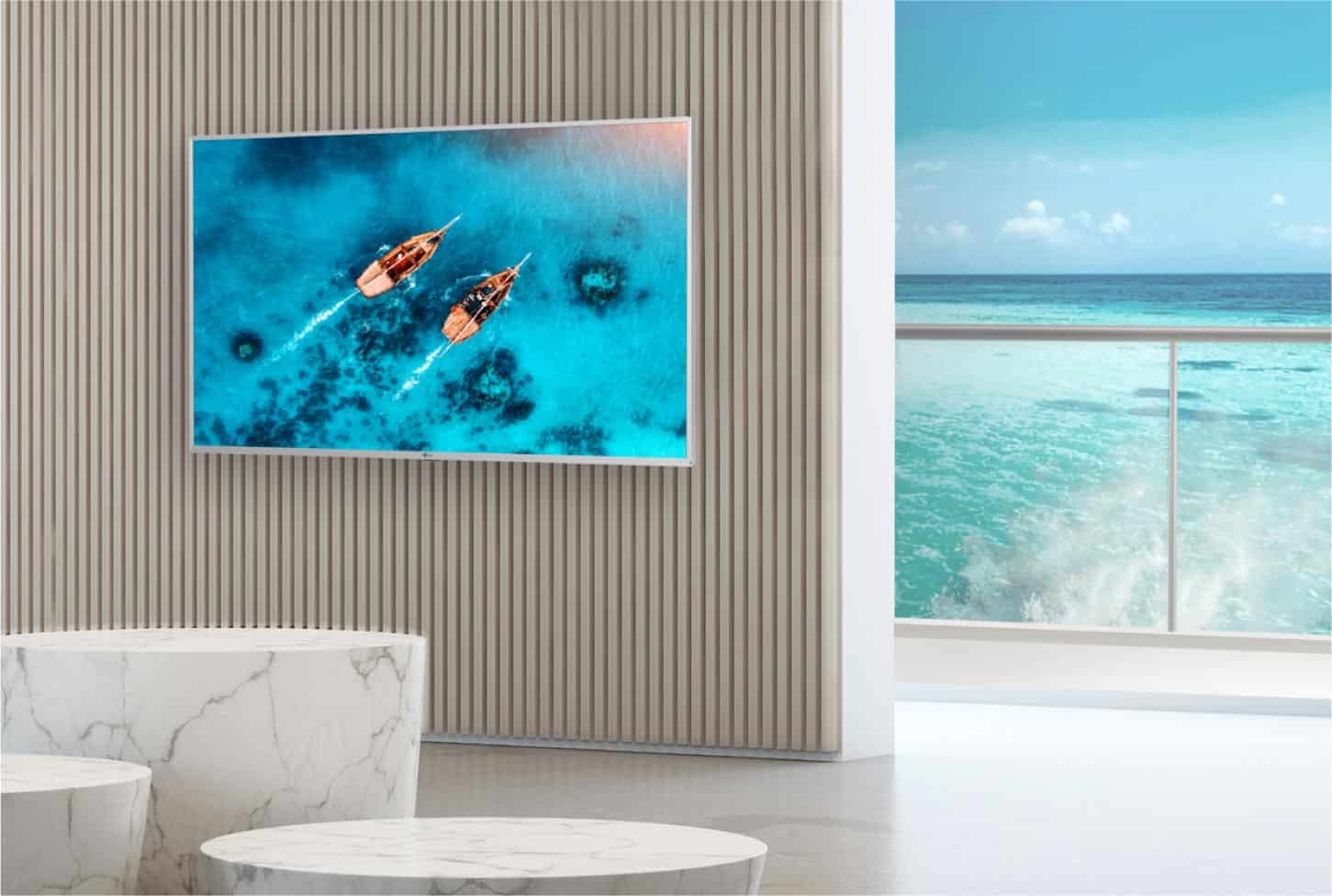 Special White Color for Your Cruise
One of the most important things passengers see when they are aboard your cruise ship would be color. So If you want to offer a special atmosphere for them, try our white color option that gives more comfortable and aesthetic moods to you and passengers.
PRO:CENTRIC SMART APPLICATION PLATFORM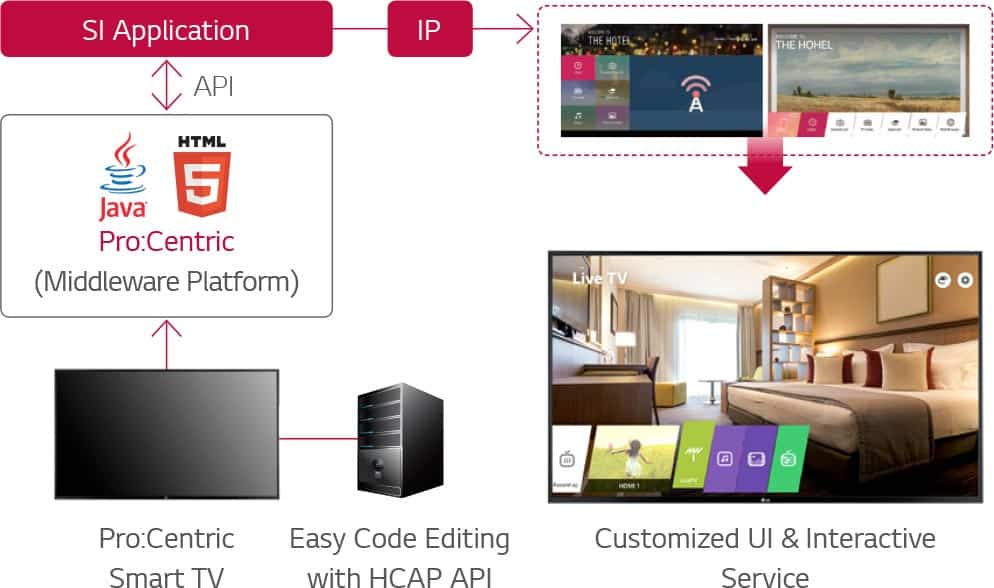 Pro: Centric Hotel Management Solution
Pro:Centric SMART offers customized services for hotel guests through an IP & RF infrastructure. With its high picture quality, sophisticated design and advanced connecting functions, it enriches in-room entertainment and increases convenience through high-end technology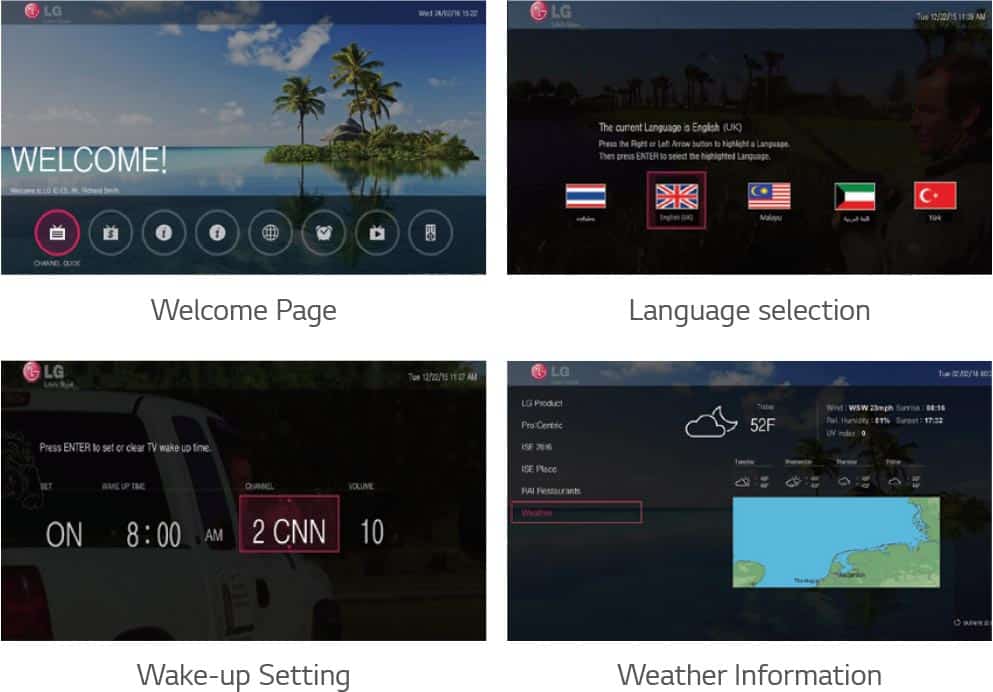 Pro: Centric Server Application
You can now differentiate your hotel with our customizable templates and pages. Pro:Centric provides you with a solution that is easily customizable for your business.
Pro:Centric Direct Solution
Pro:Centric Direct is a hotel content management system that supports simple editing tools and provides various solutions such as 1-click service and IP networkbased remote management. With these solutions, users can easily edit their interface, provide customized service, and efficiently manage all TVs. PCD version 3.0 offers IoT based in-room & voice control through LG embedded Natural Language Processing (NLP). These features will prepare hotels for the enhanced future by AI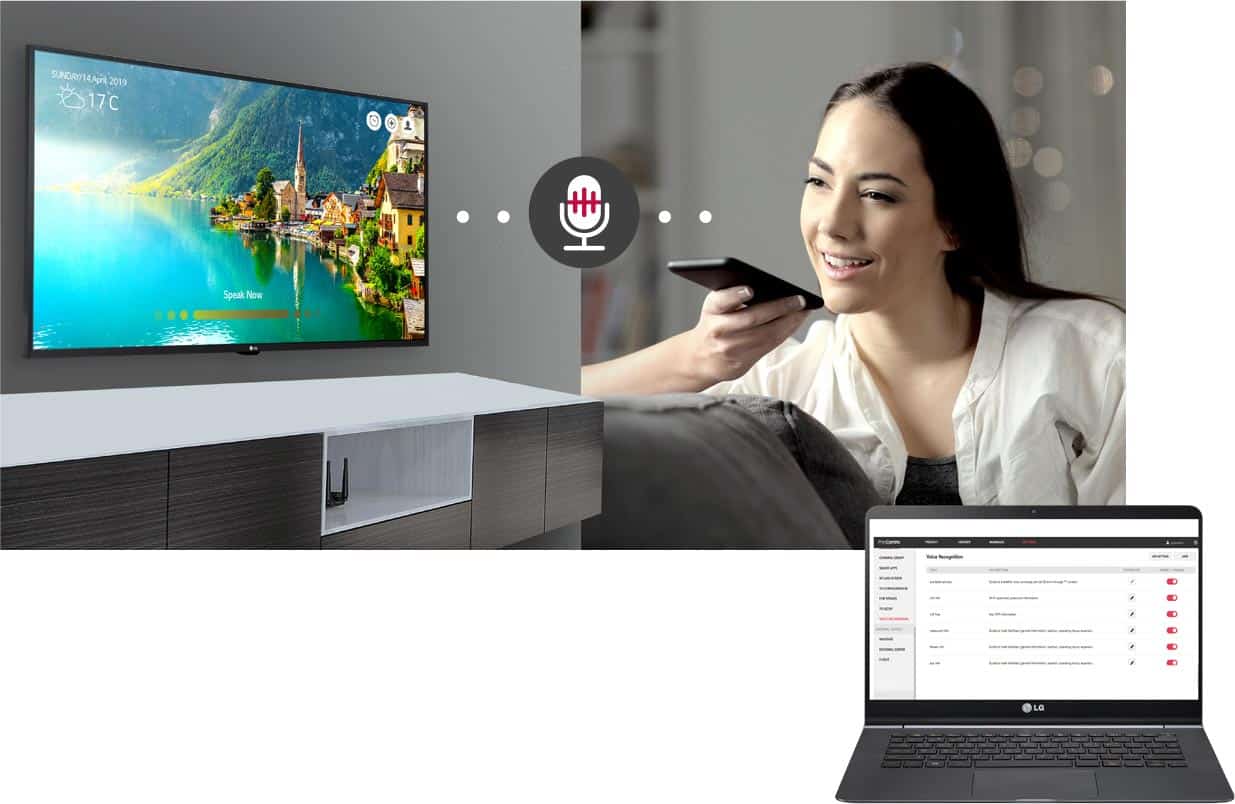 SoftAP
Software-enabled Access Point (SoftAP) is a "virtual" Wi-Fi that uses software to create a wireless hotspot. The current version supports Bridge Mode, which enables network managers to control connected devices.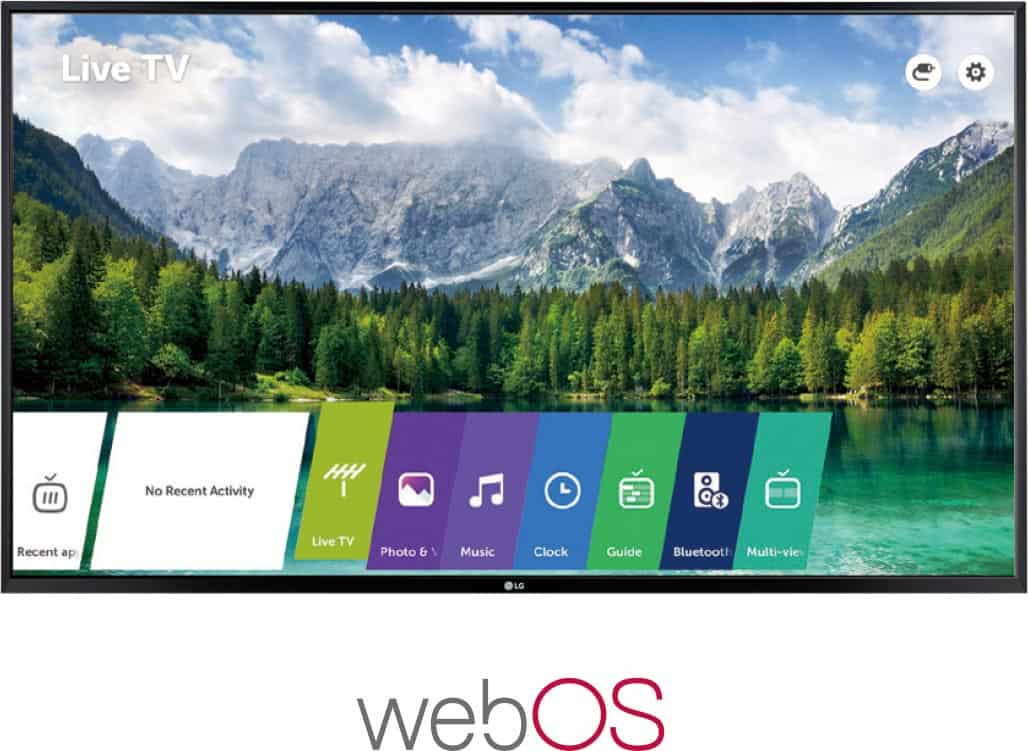 Instant On
The high speed loading system enables users to enjoy content immediately after turning on the TV
EASY SETUP AND MAINTENANCE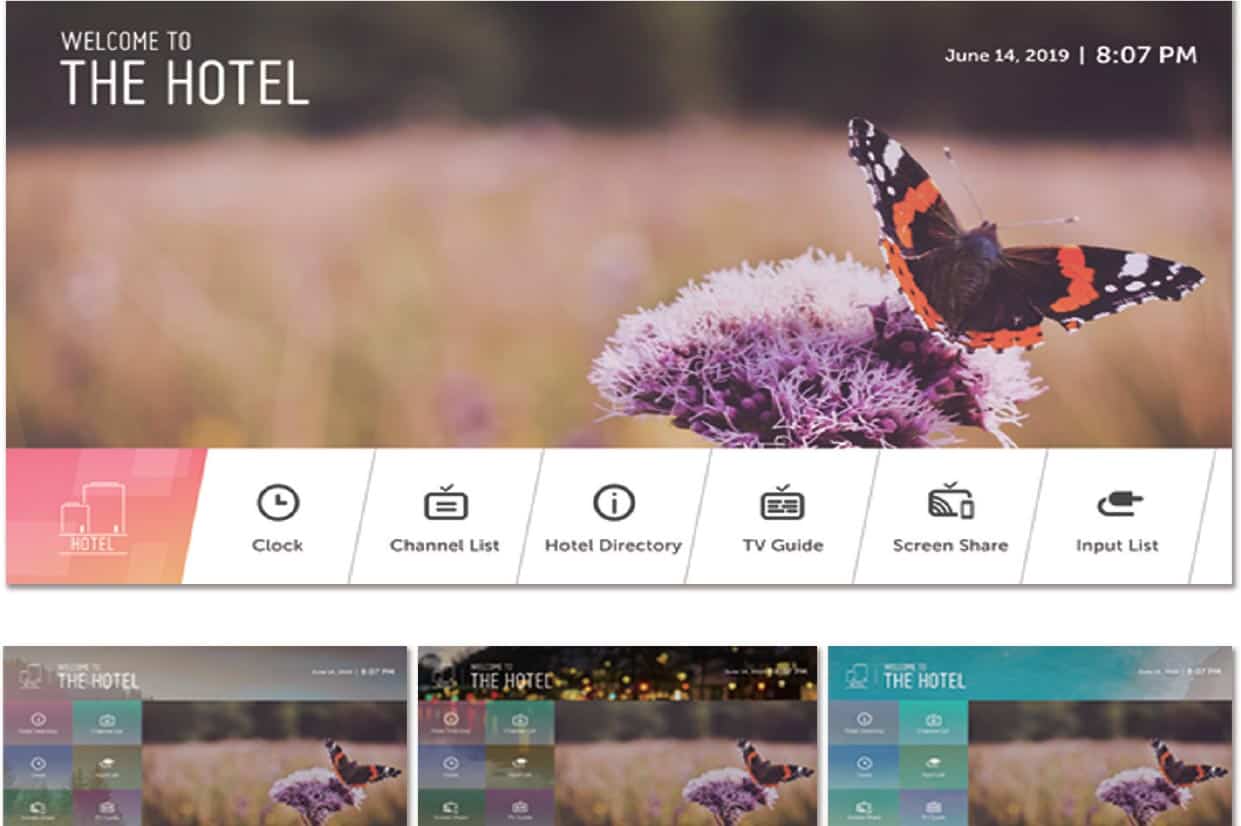 Quick Menu
Now LG provides the new Quick menu (ver. 3.0), making it easier and more user-friendly than ever. The home menu solution has been upgraded in a big way with the addition of the new Hotel Promotional Video Creation Tool. Users can now also use Quick Manager for easy information distribution throughout the same network without a server or USB Cloning function, making perfect solution for Stand Alone Usage Scenes.
Welcome Video / Screen
With the capability to display repeatedly various video formats as well as images, Commercial Lite TVs allow various greeting messages in hotel rooms which make customers feel more welcome and cared for
EASY SETUP AND MAINTENANCE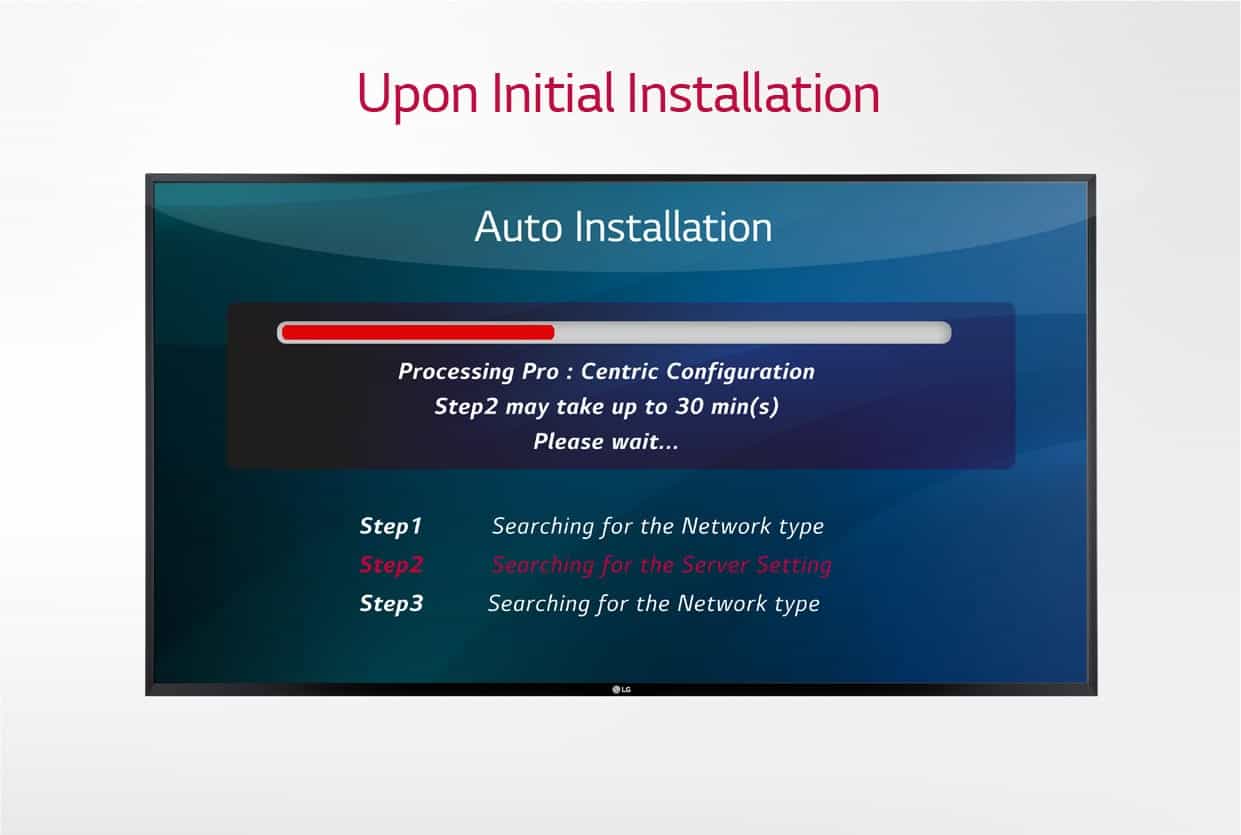 EzManager
EzManager provides convenient installation function that helps to set up Pro: Centric TV automatically without extra setting efforts. Autoinstallation requires only 1~3 minutes while manual installation does 3~5 minutes.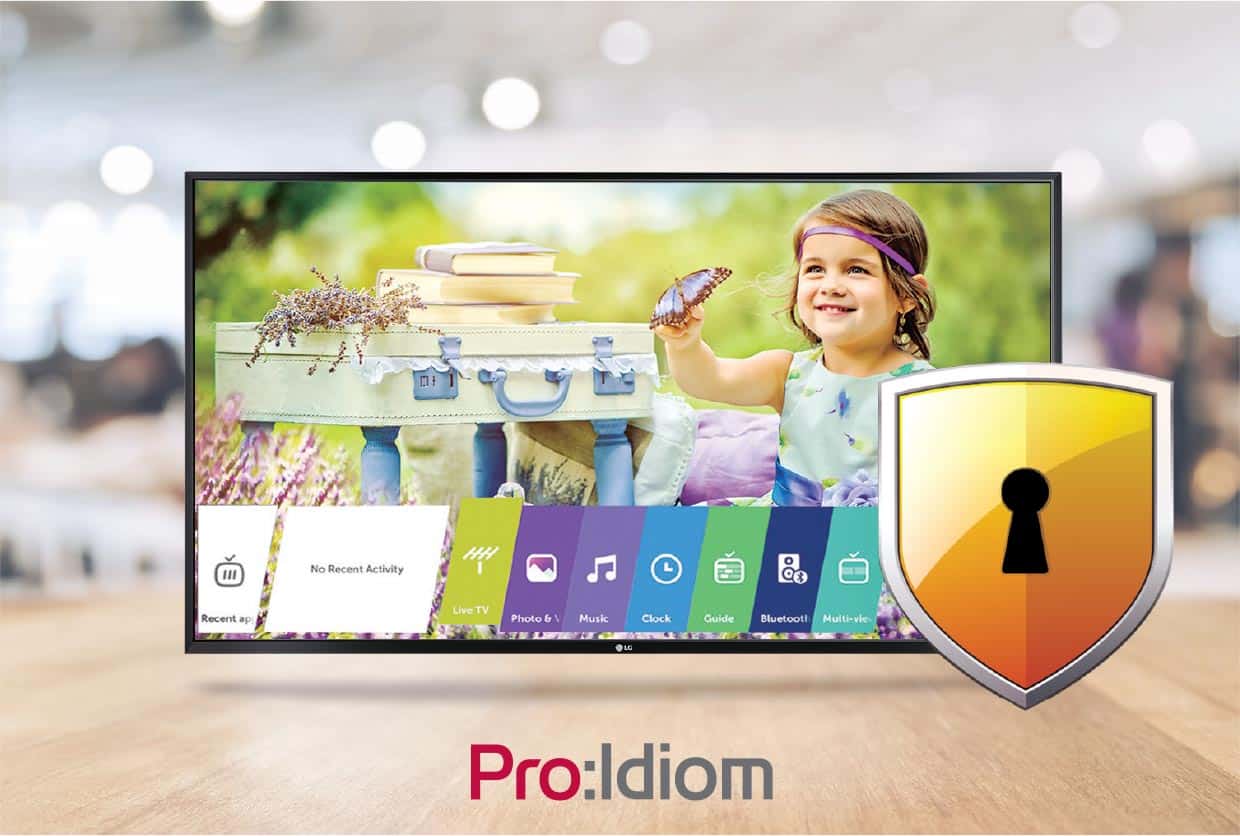 Pro: Idiom
Prevent any illegal copying of content by the widely used DRM (Digital Right Management).
UT782H series (EU/CIS)

43UT782H

No Stand (1 pole swivel stand is available under request - accessory (AM-ST19BA))

Black ( White color is limited for the UT782V cruise model )