Features
Experience Greatness
The Wall is a new generation of display technology delivering a truly exclusive experience. Unparalleled in its visuals and designed to refine, the bespoke build gives any space an awe-inspiring edge. Inspired by emotion. Powered by intelligence. A bold statement, but one that blends in perfectly.


Black Seal Technology
The fusion of an exceptionally black base with specialized Black Seal Technology, delivers pure black levels for unparalleled contrast and immaculate detail. This technology also protects the screen from impact and dust, even at close proximity.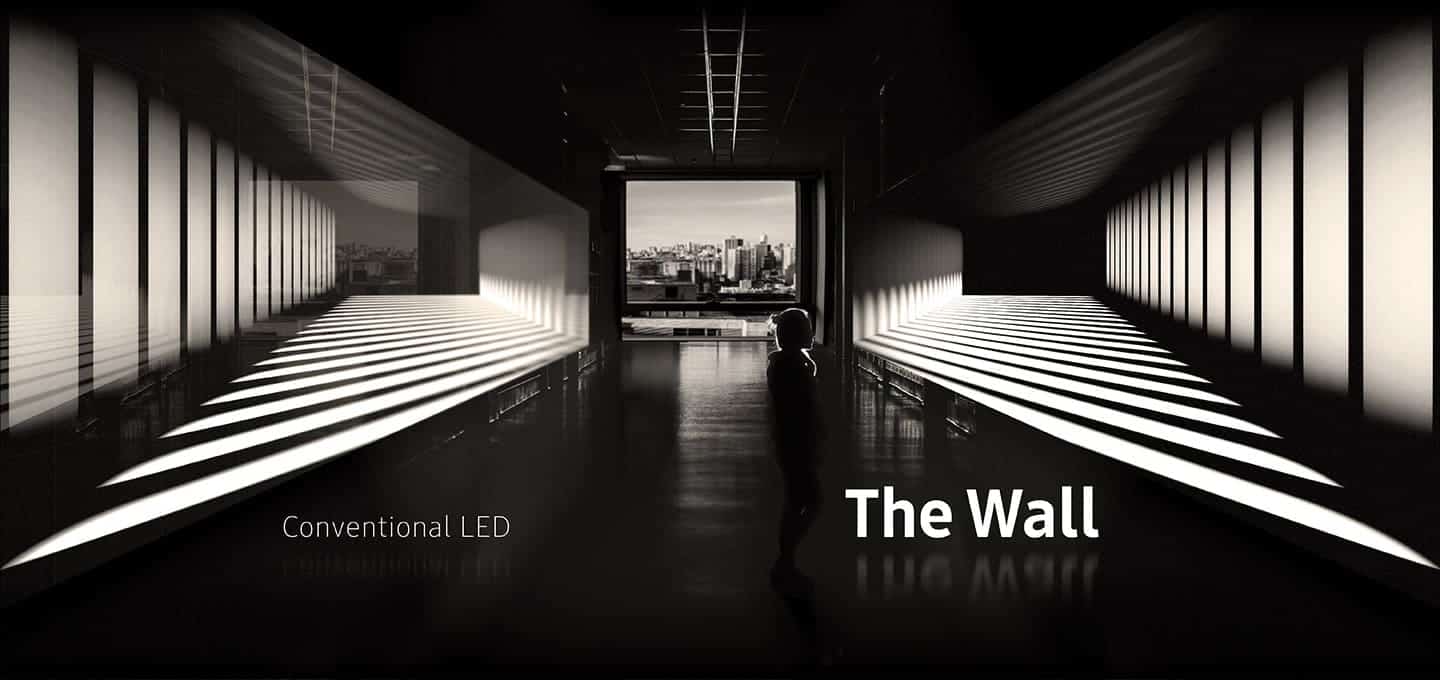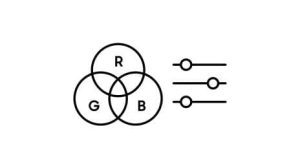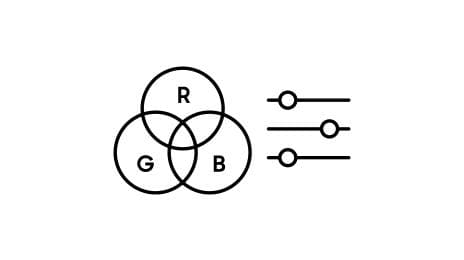 Ultra Chroma Technology
The Wall's Ultra Chroma Technology produces vibrant, yet natural colors for a true-to-life visual experience. A narrower wavelength of color results in higher color purity, approximately two times better* than conventional LEDs, for more precise and accurate color presentation.
*Figure is based on internal testing standards against Samsung's conventional LED Signage.
Quantum Processor Flex
The Wall's AI upscaling technology, powered by the Quantum Processor Flex, creates visual innovation with no boundaries. The intuitive resolution-to-screen size adjustment capability, delivers a perfect view of reality in any size up to 8K for a truly immersive experience.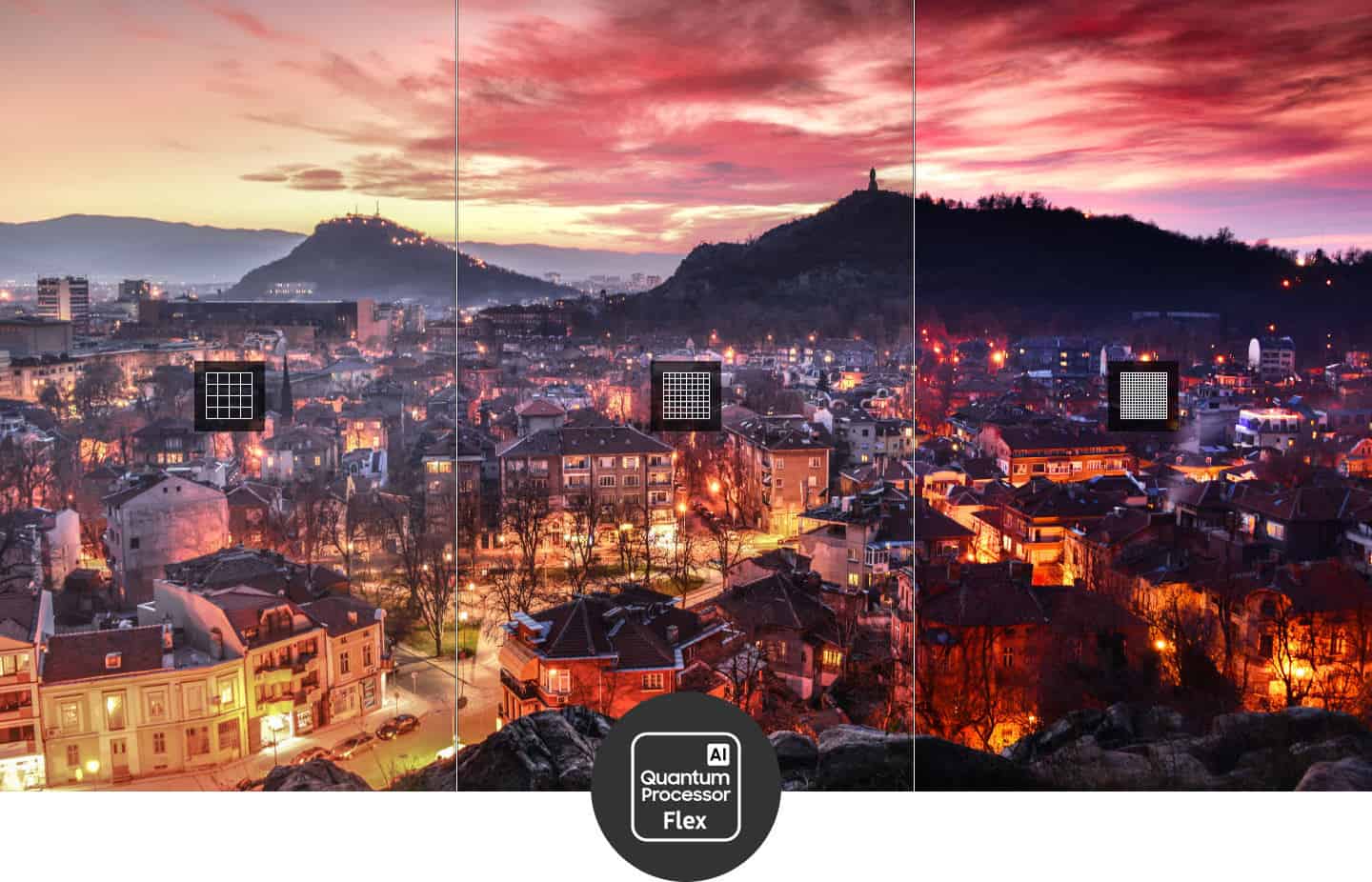 Going beyond the traditional viewing platform, The Wall becomes a digital canvas to showcase various forms of media. You can watch your favorites and exhibit your personal style through two distinct modes with easy-to-use controllers.
Ambient Mode
My W Edition/Background Theme
Preset and customizable wall templates with Samsung original wall backgrounds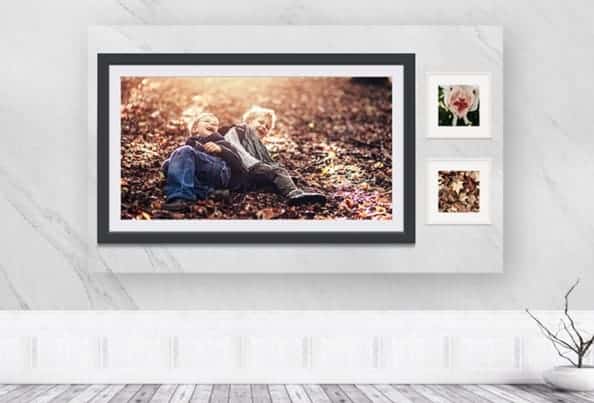 Décor/Nature
Refined, moving decorative pieces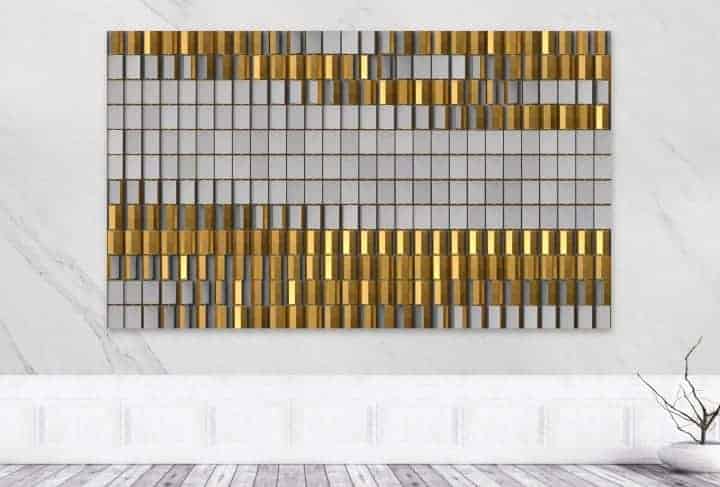 Art/Media Art
Photographs, paintings and digital art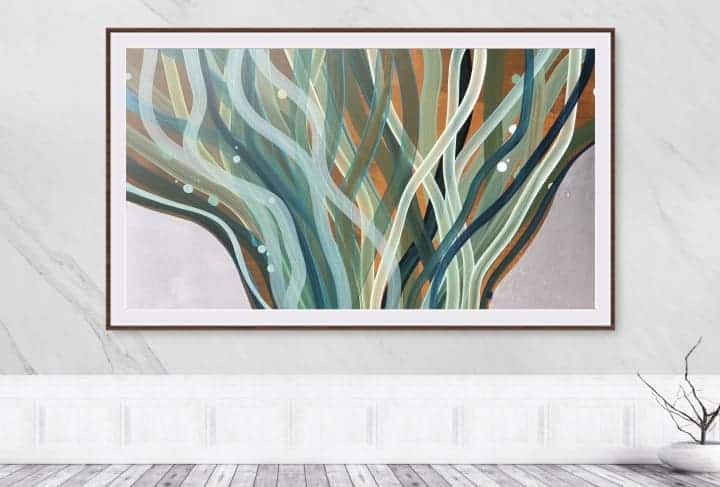 My Collection
Your own personal image collection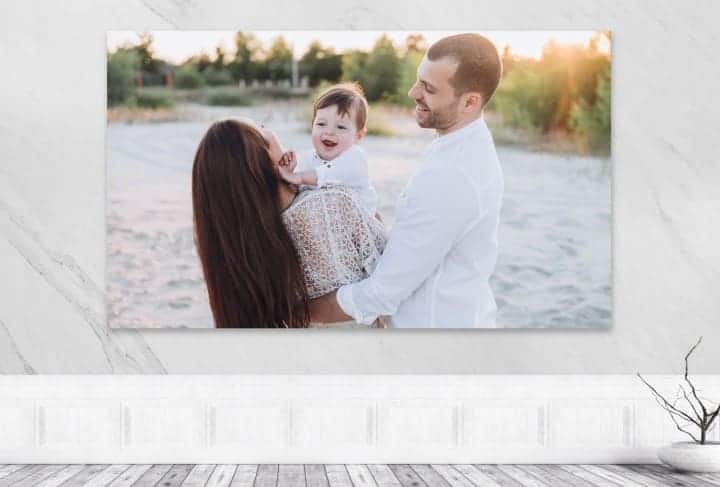 * Some features require a compatible tablet remote, provided by a 3rd party, to operate.
* The user interface shown may not operate in certain aspect ratios.
Infinity design
The Wall seamlessly blends into its surroundings with a slim, bezel-less design. Furthermore, The Wall's frame features a refined, subtle-but-sleek finish that can be customized* to reflect the design elements of any room.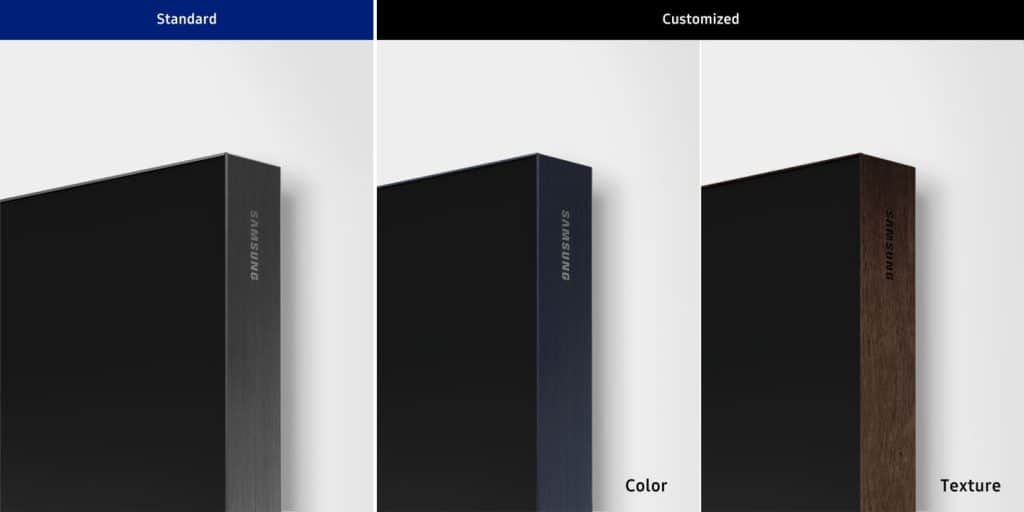 * Customisation is provided by a third party
Total ecosystem
Designed for a seamless full-scale experience, The Wall synchronizes harmoniously with various elements of a luxury entertainment system, including audio and home automation, while also providing diverse content options.