Features
Captivate potential customers
Enjoy better visuals with Samsung IER Series LED Displays. Boasting a robust yet lightweight design, these displays are perfect for any environment, with stunning full-color visuals that can illuminate any space. Enjoy fast refresh rates, wide viewing angles and Low Power Consumption thanks to its energy-efficient LED lighting. With no need for backlight adjustment or color calibration, the Samsung IER Series LED Displays provide an easy setup experience so you can start showcasing your content right away! Get yours today and enjoy better visuals with Samsung IER Series LED Displays!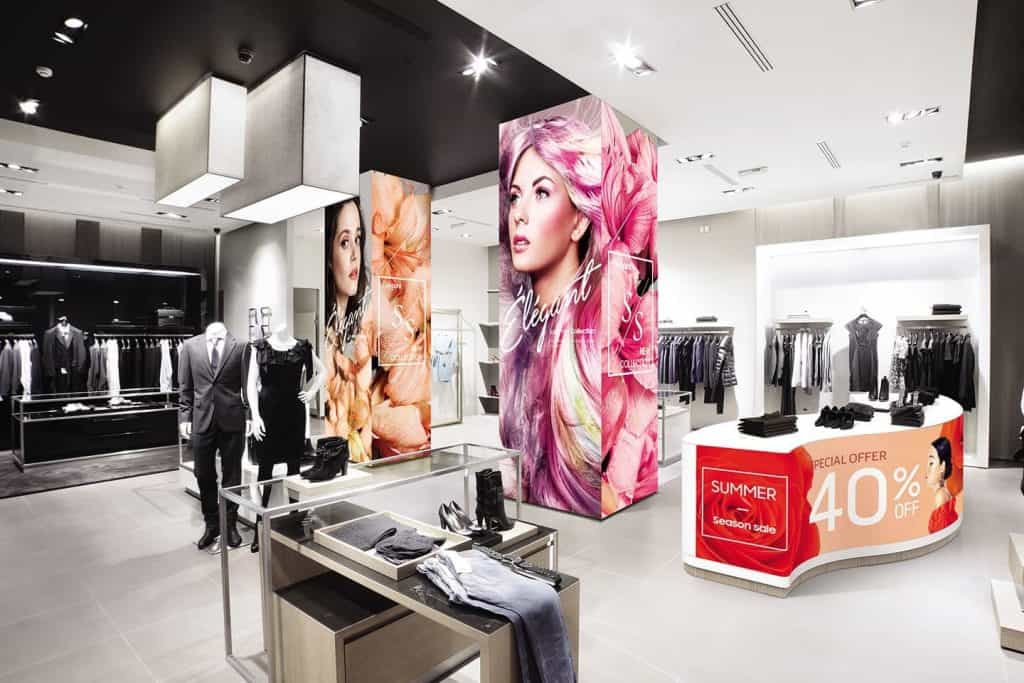 * L-shape configuration displays will be available December 2019
Easier, cost-saving installation
The IER series' new design features larger screen sizes and is lighter than previous models. This means easier installation and cost-savings since fewer cabinets are needed for the display and fewer frame kits are required to mount the display to a wall.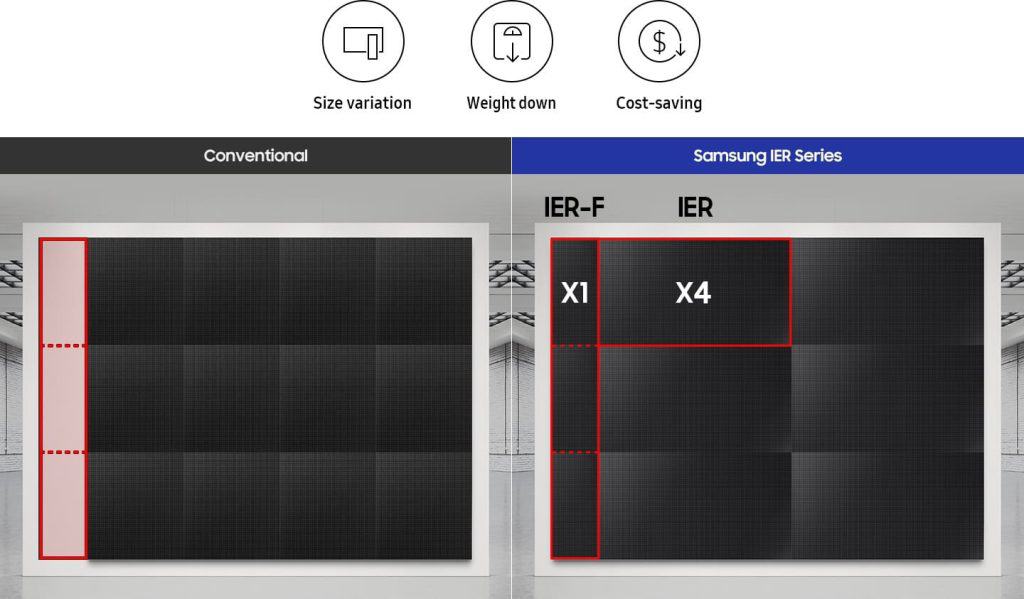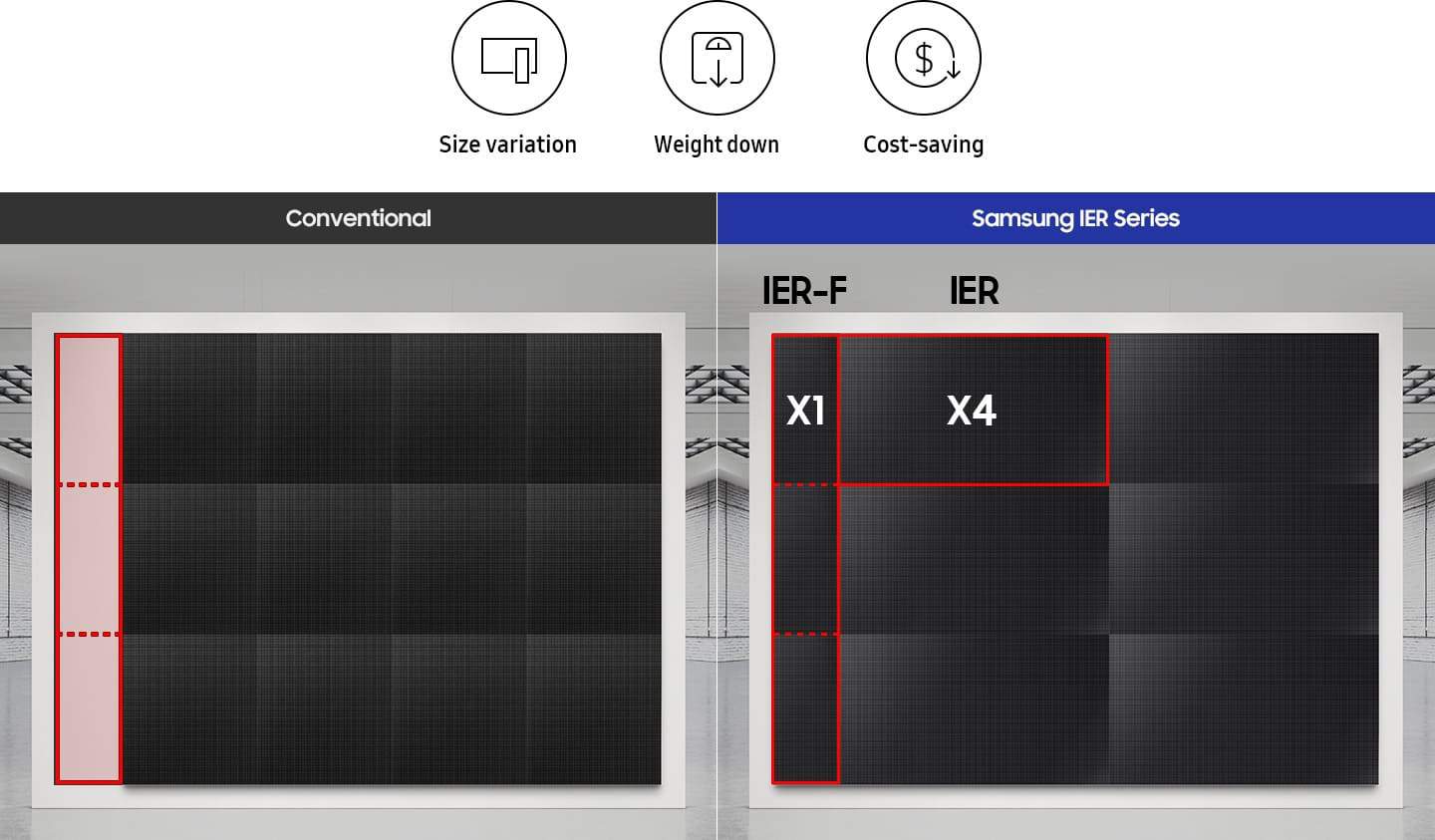 Flexible design
The IER series' advanced design provides flexibility for any indoor retail or another business environment. With portrait and landscape orientation options, content can be displayed to meet the preferred layout for any store location.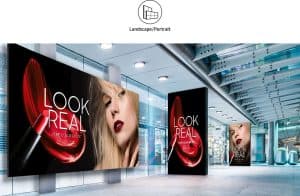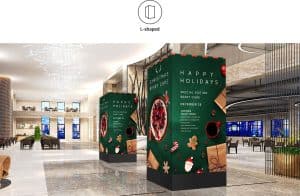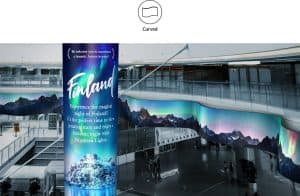 LED HDR leverages advanced refinement technologies for true-to-life picture presentation. Dynamic Peaking and Inverse Tone Mapping enhance content to optimum peak brightness levels with improved contrast and without shine, and in-depth Color Mapping ensures an accurate expression of colors.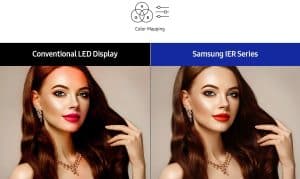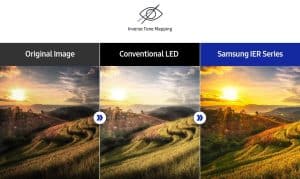 Accurate color in low-brightness arena
Conventional LED displays struggle to present red, green and blue color hues accurately in low grayscale settings. The IER series overcomes these challenges through a unique algorithm that maintains R/G/B gradation and delivers precise, detail-rich hues in low-brightness indoor environments.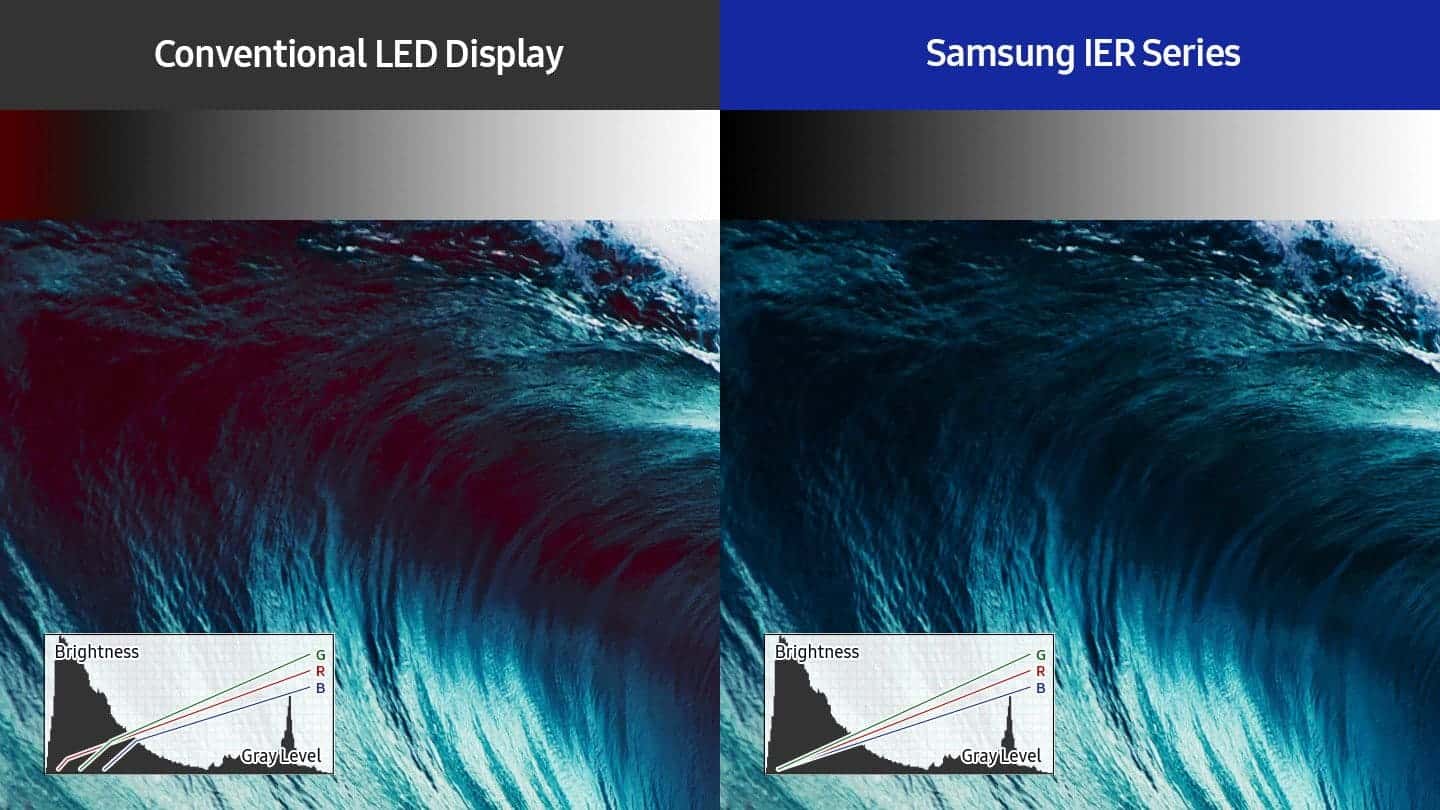 Fine-tuned uniformity
Rigorous factory calibration and real-time DSLR camera sub-pixel calibration fine-tune all sub-pixels for uniform brightness and color chromaticity. When coupled with the Samsung LED Signage Manager's advanced picture settings, this enhanced treatment produces an excellent presentation.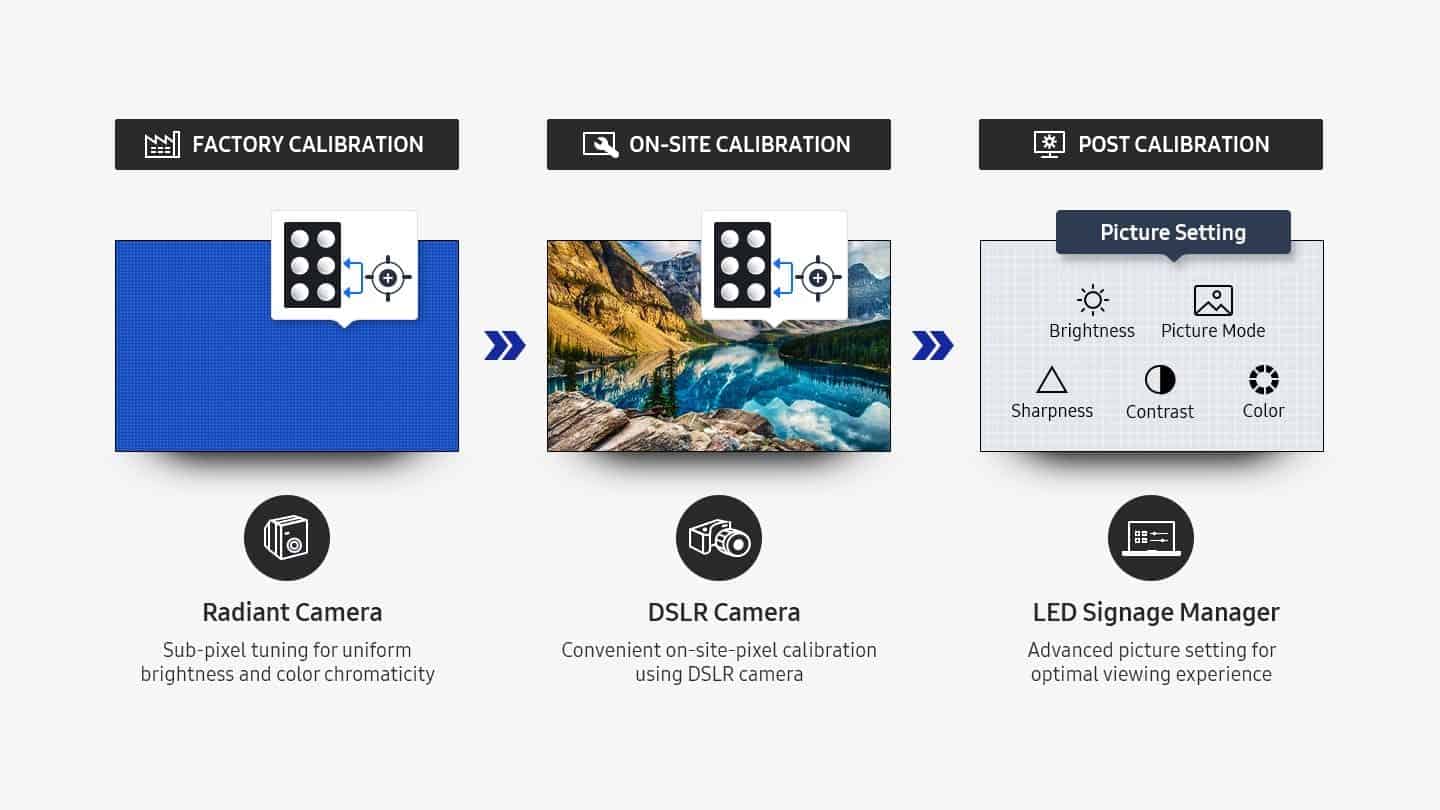 Streamlined UHD content delivery
Samsung's compatible S-Box condenses the delivery of compelling content to a single, centralized device. The S-Box transmits UHD content across multiple IER series displays without requiring external boxes or splitters, helping businesses enjoy faster and more cost-efficient operations.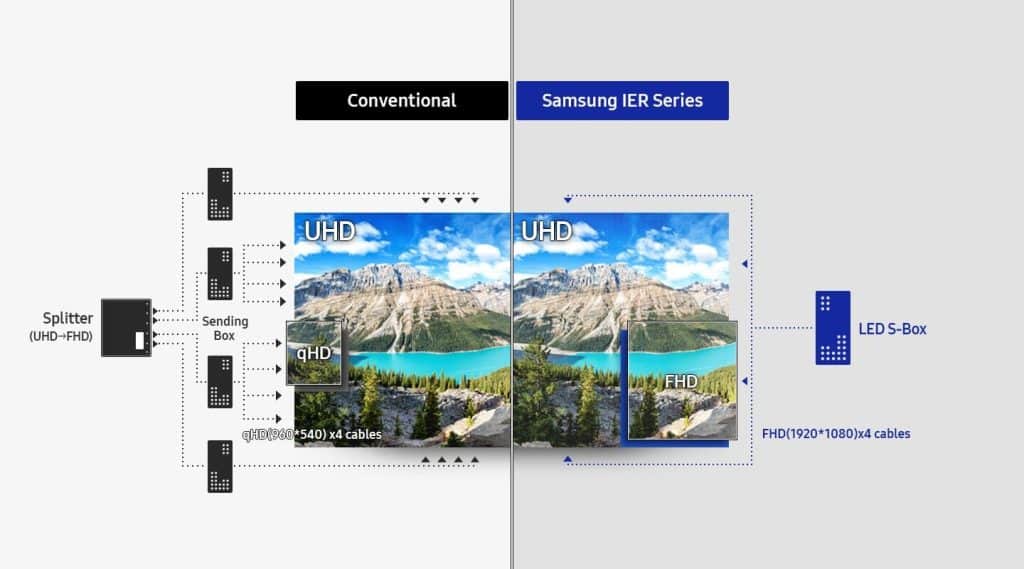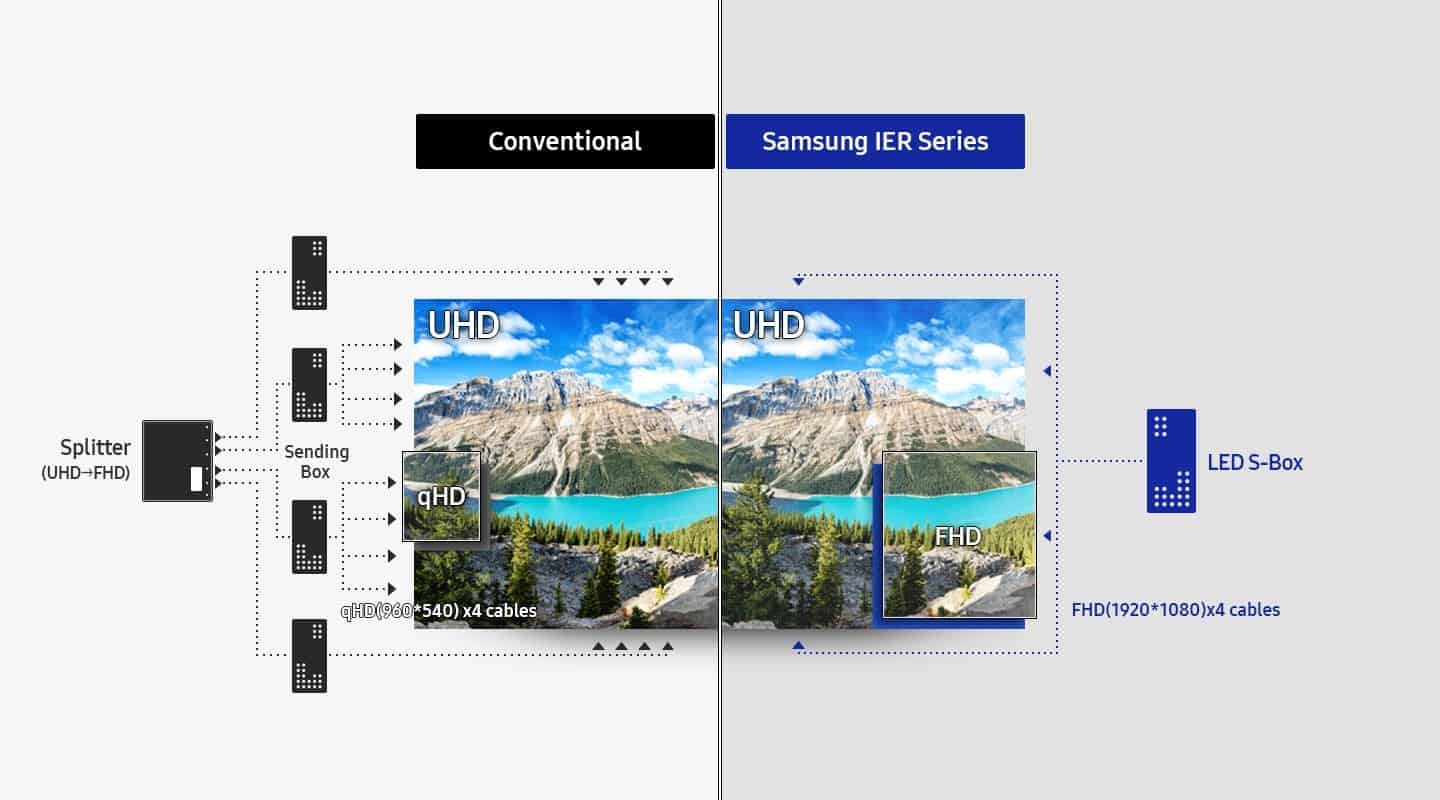 Manage content and devices anywhere
Compatibility with the MagicINFO platform enables IER series users to create, schedule and deploy content across an entire signage network. Users likewise can monitor and adjust display settings and troubleshoot potential performance issues from any location via remote access.